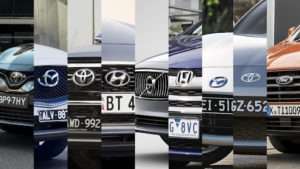 A car is one of the most sought-after machines, with thousands of them manufactured and sold globally. However, many are still faced with the question of what kind of car they should buy. There are over 300 new car models that one can choose from in addition to various trim levels, body styles, and option packages. Apart from new cars, there are also used car options with different miles covered and ages sold in their thousands through car dealers.
Whether you have set your eyes on purchasing a new model or a used car, it should fulfill a particular need, be within your budget, and align with your lifestyle. There could be a difference between the car of your dream and the one you truly need. However, you can reduce this information gap by searching for a suitable machine through a series of questions you ask yourself. This self-interrogation should focus on features like must-have, don't need, and nice-to-have on the car.  As you go through these self-examination questions, be honest with your answers because honesty leads to accurate answers and sound decisions. The self-examination will also help you assess your family's needs before heading to a dealer; otherwise, you may be duped by a skilled salesperson to buy a car that the dealer wants off the yard. A clear objective will help you buy what you need, not what you want. A car is an expensive venture; therefore, ensure your investment in the machine counts in fulfilling a need.
This article will not recommend a specific model for you. We intend to take you through a series of questions worth asking yourself as you begin the car-buying journey to help you arrive at a financially sound decision.
What is Your Budget?
Money is one of the essential factors to consider before buying a car; otherwise, everybody would own any model they wanted. Without money as a determining factor, our driveways would be bombarded with Mercedes-Benz S-Classes, Porsches, and customized Jeep Wranglers. However, most car buyers go into the market with a strict budget, limiting their options and freedom. If you choose a car out of your league, you will get into substantial financial trouble that could ruin your peace for a long time.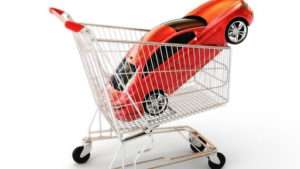 You have several guides on the internet that can help you establish your car-buying budget, helping you make an informed decision. For instance, you could explore guides on what kind of car should you buy and how much should you spend? Additionally, for those having monthly payments, you can explore a car affordability calculator to enable you to determine the amount of money you can comfortably spend on a used car or new car.
You should set an affordable car budget that does not stretch you and your family and stick to it if you are to succeed in your car-buying journey. As you draw the budget, keep in mind that you have other costs to defray apart from monthly car payments. Additional costs that will hang on your income include fuel, insurance premium, road tax, parking, ERPs, and maintenance. Your decision should also consider the vehicle's entire cost, factoring fees, interest, and taxes. Therefore, it would be best to have a pre-approved financial offer by contacting various financial institutions and shopping for affordable auto loans. This will help you to know how much loan you need for financing your car.
Should I Buy a New or Used Car?

Used cars or trucks tend to cost less than a brand-new model, meaning that purchasing them can save you lots of money. Both new and used cars have advantages and disadvantages that you do well to examine before settling on one. If you purchase a pre-owned car, you will forego the security of warranty and the latest features in exchange for saving money. Additionally, buying a used car can be more complicated than buying a new one from a dealer due to legal transfer. However, if you exercise due diligence and do a thorough search, you could land the right car, providing you with years of low service costs. Therefore, it is important to ask yourself several questions when you target a pre-owned car, including the number of mileages already covered, the age of the car, and breakdown frequency. These questions will provide insight on the ownership cost, which can vary depending on the type of used vehicle you go for.
Individuals who want to buy a car but with a limited budget may settle for a used car instead of a new one. However, this does not mean that used cars are bad. Some excellent used cars can serve you well and for a long time. You could consider some best-used cars with a value below $10,000 when buying used cars that are fair for the pocket and can last you longer. Since the cost of buying a car in Singapore is high, many are considering buying pre-owned cars to fulfill their travel needs.
Should I lease a car instead?
The car leasing business is gaining popularity across the globe, allowing customers to have a car for some time at an agreed price before returning it to the owner. Leasing a new car can help save your budget instead of buying a new one. Furthermore, leasing enables you to change car models every few years at an affordable price than buying the same vehicle. With auto leasing, you can afford several new cars than you would with buying, though you will need to have a good or excellent credit score before qualifying for any leasing program. The advantage of leasing is that you can get an excellent new car today and change it with another vehicle within a few years. It is similar to renting a car for an extended period; thus, allowing you to utilize the car and return it to the dealership once the lease has expired. Leasing only charges you the car's depreciation value, fees, and interest, payable every month.
You should calculate the leasing prices to establish if it is a viable option than buying a car or compare various lease prices to make an economically sound decision. Moreover, you should assess how frequently you intend to drive the car throughout the year; too much driving can pile up the cost of the leased vehicle due to excess mileage costs. Some people also take advantage of manufacturer subsidized lease deals to pay less on leasing.
What About Car-sharing and Car-rental?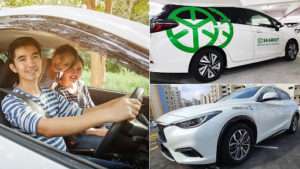 In recent years, there has been an upsurge in car-sharing in Singapore, with many players getting into the industry to save households from car ownership expenses. The Singaporean government has also introduced environment-conscious rules, discouraging car ownership, hence the popularity of car-sharing services on the Island. At Shariot, we provide you with car-sharing and rental services that meet your needs, giving you the convenience and comfort of car owners. Our cars are modern and environmentally – friendly, taking into consideration the health of Singaporeans. We have cars distributed all over Singapore to take you to your preferred destination whenever you make the booking. Travel cost has never been made affordable by car-sharing platform; we listened to you, and we are here to support your work. Car-sharing by Shariot is the perfect alternative to car ownership.
What do you need the car to accomplish?
Before deciding what kind of car you should buy, examine your daily routine and how a car will help enhance what you are doing. You should also interrogate if car ownership is relatively cheaper and efficient. You do well to consider questions like, "which car model best suits your style? Will the car save you money in the long run through less fuel consumption? How many trips do you take daily from home to work or to school? Knowing what the vehicle will do and how it will save your money would be an excellent guide in determining what kind of vehicle you should buy.
Though some of these questions may not have conclusive answers, there are good for decision-making. You could use the car for many duties, including traveling to weekend soccer visits and weekday commuting to work or businesses. Depending on the need you want the car to fulfill, you could settle for a hatchback, sedan, sports car, SUV, or pickup truck.
Car manufacturers across the globe are researching to establish which car features will benefit buyers with kids, single young people, or older adults. Family cars are often manufactured with greater reliability, safety, larger cargo, and seating areas with several family-oriented features. If you are a pet lover, you could also consider the best cars for dogs, while large families could also check out the best cars for college students and commuter cars.
How Big Should My Car be?
Your family size will also play a role in the kind of car you should buy. A compact car or a subcompact SUV are excellent vehicles, but they are not ideal if you have a family of more than five and languages to carry.  This does not mean going for the largest car in the market; rather, there should be a balance between family size and fuel economy, maneuverability, and whether it will fit your garage.
The car you choose should consider these factors; otherwise, you may need a new garage, which will add to the overall cost.
You can source information on new and used car raking pages or customer reviews to help you find the right size that meets your family's needs. The interior designs section of the reviews should help you know the number of adults and children the vehicle can comfortably accommodate.
How Obsessed Are You with the Latest Safety Tech?
When considering safety tech, you ask yourself these questions: How important is the latest safety technology of the car to you and your family? How much are you willing to part with to acquire it? If you prioritize the latest tech, you will go for the latest car model or new car. Latest car models have advanced features and driver-assistance technologies, including lane-keeping assist, automatic emergency brakes, rear cross-traffic alert, and blind-spot monitoring.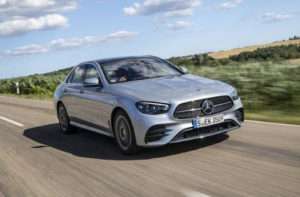 Suppose vehicle safety is of utmost importance to you. In that case, you could prefer purchasing SUV, a larger car, or a truck since bigger vehicles tend to incur lesser damage should they collide with another vehicle. Additionally, you could check the crash test scores through various websites to help you know which vehicles have reduced crash probabilities.
Some cars have cabin technologies, such as automatic climate control, integrated Wi-Fi hot spots, satellite-guided navigation, and sophisticated infotainment for the benefit of tech lovers. If these features fascinate you, you could buy a new car or a pre-owned car a few years old.  Do not be scared with the sophistication, worrying that it will break your bank. There are vehicles with high-tech features that can easily fit within your budget. Modern vehicles have smart features that enable you to play music from your smartphone, have a computerized system with Alexa and Google assistant to improve your driving as never before.
However, if you are a person who geeks out on technology, you can choose a car with simple technology. Some drivers do not want distractions that can be brought by vehicles with supper computers on the cabin. If that is you, then you could purchase older used models.
Are You Concerned with Fuel Economy?
The cost of petrol in Singapore has been high for a considerable time, making many car shoppers consider a car's fuel consumption before buying. Though fuel prices have been low in some parts of the world, many people still value less thirsty vehicles. If you are concerned with fuel economy, you may choose excellent gas mileage, picking hybrid cars rather than fuel guzzlers. Economizing at the fuel pump is the best way to reduce car expenditure in an economy where every shilling counts. However, you should consider the distance you intend to cover to determine whether a plug-in hybrid, hybrid, or diesel car is worth the cost. If your distance were lower, your concern would be the initial cost rather than the fuel, but if you are involved in lots of movement, you do well to prioritize fuel price.
How Vital is Luxury to You?
Choose regular models if you are only interested in basic transportation, moving you from point A to B without emptying your bank account. The mainstream car models often have a lower purchase price, lower insurance premiums, and maintenance costs. They are budget-friendly for individuals with limited income who may not want something fancy.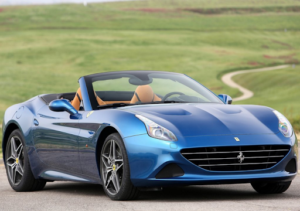 However, suppose you want a vehicle with comfortable seats similar to your living room, masterful quality, and a top-notch finish. In that case, you may prefer to go for luxury cars. The prices of luxury cars are often very high; nevertheless, you can choose certified used luxury cars at an affordable price if your budget is limited. You can find luxury and mainstream car models for every vehicle ranging from sedans to SUVs. Manufacturers are now incorporating luxury features in larger vehicles to accommodate luxury car lovers with families.
Should I Buy an Electric Car?
Electric vehicles are penetrating the market at a steady rate. Vehicles, such as Tesla Model 3 and Chevy Bolt, are complete electric cars, running on battery power alone. The decision to choose an electric car is dependent on how frequently you want to drive the car, your budget, and easy access to the charging points.
Though the latest market penetration of the electric vehicle is improving, it is challenging to charge, taking a long time. If you have a home charger, you can fuel the car at the comfort of your home before beginning the journey.
Are you looking for speed?
Adrenaline junkies who love speed driving could allow this feature to dictate which kind of car they buy. If you love driving fast, you will likely be impressed by a sports car or a machine with sporty features. However, you should be prepared for trade-offs, including rougher rides, high fuel consumption, and less cargo space. Sports cars often have minimal carriage capacity, accommodating two or three people, thus unsuitable for families.  A good example is the sports sedan (Kia Stinger), with upgraded suspension, powerful engines, and a capacity of five people. Though these cars are considered expensive, you can still get a deal on the fastest cars in the market at an affordable price.
What is the weather in Your Region?

Weather in the region where you stay also dictates the kind of car you should buy. If you live in muddy places or the countryside you would prefer a four-wheel drive, which could be a waste of money if you live and work in developed towns.
Those living in snow-prone areas will consider buying a car with good winter tires. The rest of the shopper would be comfortable with a two-wheel drive or off-road capable vehicle. However, if you frequent the mountains every weekend to ski, you could also want snow-friendly tires or a four-wheel drive. Apart from being efficient during winter, all-wheel drive is also beneficial for enthusiastic driving, giving you additional control on wet roads.
Do the Tires Leave the Pavement?
Most cars for town dwellers are not built for an off-road drive. If it is a dream to buy a car that will satisfy your desire to leave civilization behind, you will need to buy an off-road-enabled SUV. Though most SUVs and crossovers will still be helpful on gravel and dirt roads, having a robust car for off-road conditions will come in handy for a successful drive.
Will You Need to Tow?
If you dream of purchasing a vehicle with a trailer tow, you will reduce the list of vehicles at your disposal. While some SUVs and cars are fully equipped to pull a trailer, you do well to examine how much load they can pull, incorporating a large margin of safety.
Furthermore, if you intend to tow heavy loads like boats, large camping trailers, or equipment, you may consider purchasing a pickup truck or a large SUV. Some medium-size SUVs, such as Dodge Durango, can comfortably tow heavy loads, but not all medium-size SUVs can do this.
Should You Consider Certified Used Cars?
Most car buyers avoid pre-owned cars due to uncertainty about how the car war was cared for before returning to the market. Though used cars can save a person money, many potential buyers are afraid to take the risk. Nevertheless, a factory-certified used vehicle can help improve your confidence in buying a used car.
The marked certified pre-owned cars that are gently used have low mileage and are guaranteed by factory warranties. They come with extras like roadside assistance. CPOs are cars less than a few years old, probably used on lease and return business or employed by dealers to demonstrate the efficiency of their cars. Manufacturers often inspect and refurbish these vehicles before they are sold. If your budget is limited, you can go for CPO cars that are relatively cheaper than new cars and can still fulfill your needs.
The Takeaway
A decision to buy a new or used car depends on several factors, including a budget, your lifestyle, and family needs. It is a huge decision that requires self-examination with the questions discussed above. You should be honest with yourself before deciding what course of action to take. However, if you live in Singapore, you could contact the car-sharing and rental services provided by Shariot. We make your life easier, and our range of cars will suit your every need. With Shariot, you do not have to ask yourself any car ownership questions; we take the stress of car cost off your shoulder with affordable rides.