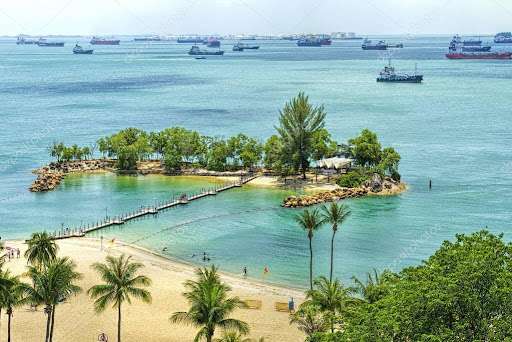 Sentosa Island's Adrenaline-Free Destination Spots
Sentosa Island is Singapore's 4th largest island located south of Singapore's main island. The island is named Sentosa because the word translates to mean "peace and tranquility." This name appropriately describes this island because the island is an epicenter for fun and relaxation.
This fun and relaxing island has many world-famous destinations and experiences like Universal Studios, S.E.A Aquarium, and Royal Albatross Sunset Cruise. Sentosa Island also offers many attractions for adrenaline-lovers like Hydrodash Sentosa, Mega Adventure Park, and Skypark Sentosa. You should include these places and many of the island's other world-famous attractions on your travel itinerary. However, we recommend that you leave time in your travel itinerary available to visit some of the less popular hidden gems that Sentosa Island has to offer its guests. Here are the things to do on Sentosa Island when you want a relaxing, low-key, and adrenaline-free day.
Brunch at Kwee Zeen for a Chic Euro-Asian Fusian Breakfast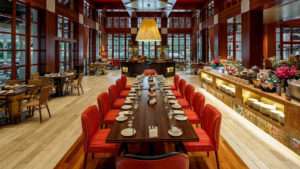 This chic location opens its doors at 7:00 in the morning and has breakfast, brunch, and lunch options available to its guests. Kwee Zeen remains open until 22:30 and serves dinner and dessert, but frequent guests rave about Kwee Zeen's famous Champagne Brunch. The restaurant has excellent views and hospitality and will guarantee a full appetite for a full day of activities.
Hike the Coastal Trail and Imbiah Trail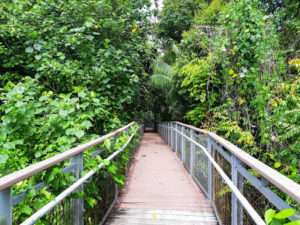 Immerse yourself in nature as you go on two of Sentosa Island's prominent destinations for nature hikes. Coastal Trail offers you the opportunity to experience views of the land and the water as you get a chance to walk near the beachfront. While walking Coastal Trails, you will have the opportunity to walk across a 181-m skywalk and explore a historical site, Fort Siloso.
Hiking the Imbiah Trail will take approximately 30 minutes to complete for someone with an average health and fitness level. The hike will offer you plenty of time to enjoy the benefits of forest bathing and learn about the local ecology. You will have the opportunity to observe waterfalls along the way. If you reach the summit of Mt. Imbiah, you will have access to a birdwatching tower where you can watch some of the 80 species of migratory birds that migrate through Singapore.
Hiking through Coastal Trail and Imbiah Trail are excellent ways to experience Sentosa Island's natural beauty, history, and ecology. Information booths are set along both trails to inform hikers about Sentosa Island's eight natural habitats.
Eat Gourmet Sandwiches at Joe & Dough for Lunch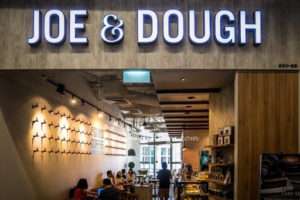 The restaurant passionately services Sentosa Island with high-quality coffees and baked goods. Past guests of Joe & Dough highlight how the restaurant routinely provides high-speed customer service and speedy delivery. Consider trying one of their gourmet sandwiches alongside their Arabica coffee for a quick afternoon lunch before heading to your next destination.
Refresh at Co+Nut+Ink with Coconut Ice Cream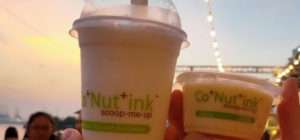 Cool off from the heat by consuming Co+Nut+Ink's award-winning vegan coconut ice cream. If ice cream is too extravagant after enjoying eating at Zwee Keen and Joe & Dough, consider drinking fresh coconut water to refill electrolytes after your nature hike. They have multiple locations throughout Singapore but have a Sentosa Island storefront located near Imbiah Trails.
Relax with a Rainforest Inspired Spa Experience at AWAY Spa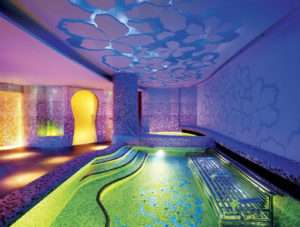 AWAY Spa is distinguished from other spas on the island due to its euphoric atmosphere. This spa has an attractive rainforest setting that settles the most anxious guests. AWAY Spa offers its guests all the desired spa destination amenities and services. While attending AWAY Spa, be sure to visit all the spaces it provides, including the private garden, sauna, whirlpool, steam room, and vitality pool. If you decide to purchase one of their massage or facial packages, take advantage of the lux decompression area and the bath and shower facilities before and after your services.
Enjoy Oysters at Greenwood Fish Market for a Late Afternoon Snack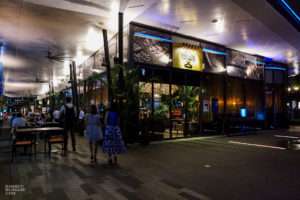 Stare at the waterfront while dining at Greenwood Fish Market to enjoy some fresh seafood eats. Do not leave the restaurant before slurping down a fresh oyster or two. If you choose to visit them for a snack, remember to verify their hours of operation because the restaurant closes during midday on specific days throughout the week. Tuesday is the best day to visit Greenwood Fish Market because they have their Oyster Tuesday promotion where the restaurant offers guests a 35% discount on all a la carte orders.
Check an Adventure off your Bucket-List by Visiting the Southernmost Part of Southeast Asia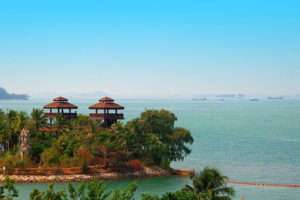 Visiting the Southernmost part of Southeast Asia is a fun way to explore one of the beaches of Sentosa Island. You access this geographic point by walking across a floating rope bridge. Many Sentosa Island guests remember this as one of their favorite experiences when visiting the island. Remember to snap a photo once you reach the southernmost part of Southeast Asia and share it on your social media to gain adventure bragging rights from your followers.
Cycle Sentosa Streets on a GoGreen Cycle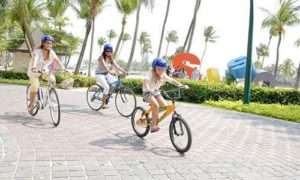 Sentosa Island has many pristine streets. Cycling throughout the island is one of the best ways to take in the entire experience of Sentosa Island from getting to cycle throughout the city and neighborhood streets.
Dine at 4 am Pizza for a Non-traditional Pizza for Dinner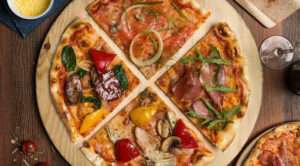 Located at 80 Siloso Rd, 4 am Pizza knows how to reinvent the humble pizza into culinary artwork. 4 am Pizza dares to try unexpected but masterful pizza topping combinations that you will not find at any other pizza location. Savor every last bite of your pizza because you may not ever get to experience that combo again. To keep things extra interesting, 4 am Pizza changes their pizza menu each week. Since COVID-19, the restaurant only accepts orders by guests with reservations.
Watch the Sunset with Rum at Bob's Bar to End the Day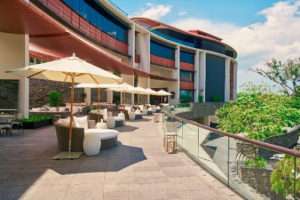 Bob's Bar harkens back to an old-world experience that transports you to a previous century. This destination offers guests spectacular outdoor views of Sentosa Island, perfect for watching the sunset over the Island and waterfront. If you choose to make this one of your destinations, consider visiting the bar at 18:30 (exception: 17:00 on Sunday) to experience the Bosun Call, where they give out tastings of their pineapple-infused rum.
Final Thoughts
Sentosa Island is one of Singapore's hottest resort destinations. The benefit to visiting Sentosa Island is that is has many different amenities for people with varying tastes. Whether you are an adrenaline junky or someone who enjoys a lazy afternoon, Sentosa will not disappoint you.
By now, you're probably raring to go to Sentosa, seeing all the exciting places you can visit there in this article. Let us over at Shariot help you get there safely and comfortably. Visit our website for more information. See you there!
Additional Resources: 
12 Things to Do in Sentosa for Travel-Starved Singaporeans — Sentosa Staycation https://thetravelintern.com/things-to-do-in-sentosa-singapore/
13 Things to Do in Sentosa Island, Singapore: https://trevallog.com/sentosa-island-singapore/
Joe & Dough Reviews: https://www.caterspot.sg/caterers/joe-dough/reviews
Sentosa Bar Guide: 8 Bars Perfect for Chilling, Drinking & Partying: https://uncoverasia.com/sentosa-bar-guide/
Sentosa Island: https://www.visitsingapore.org/explore-singapore/sentosa-island/
Southernmost Part of Asia Reviews: https://www.tripadvisor.com/Attraction_Review-g294264-d10225263-Reviews-Southernmost_point_of_Asia-Sentosa_Island.html
The Good Food Guide to Sentosa Island Where to Dine on Singapore's Resort Island: https://www.augustman.com/sg/food-drink/dining/restaurants-to-eat-in-sentosa-singapore/
This Hidden Gem in Sentosa Has Mini Waterfalls, Dinosaur 'Fossils' & More: https://www.havehalalwilltravel.com/imbiah-trail-sentosa
Top 19 Things to do On Sentosa Island: https://www.sgmytaxi.com/things-to-do-in-sentosa/
Zwee Keen Reviews: https://www.tripadvisor.com/Restaurant_Review-g294264-d3366961-Reviews-Kwee_Zeen-Sentosa_Island.html