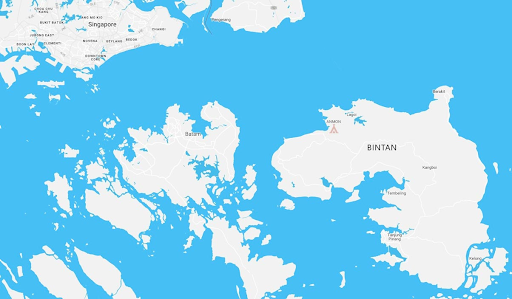 Is a visit to an excellent and cool Island in your 2022 travel list, but you wonder which destinations to include in your plan? Consider visiting Bintan or Batam Islands in Indonesia but easily accessible from Singapore. Though many people refer to them as cities, we at Shariot call them Islands as this makes them even sweeter for your perfect summer vacation.
We take you through the history of these islands, places to visit, and restaurants so that you are well-informed before you jump into about to visit. Many tourists in Singapore should consider exploring these places for the ultimate experience. Check out their reviews and see what your fellow visitors said about them to give you the needed motivation.
Join us on our boat ride to Bintan through the cool ocean waters.
A Brief History of Bintan
Currently, Bintan is famous for its exotic shining beaches and luxurious resorts. However, many people do not know its history. Let dive down memory lane to discover more.
Centuries ago, Bintan was a trading Asian trading center, where traders from the Middle East, Indonesia, China, and India met to transact businesses. Since it is strategically located, many local and foreign traders passed through it. According to the Chinese maritime records, the Malay pirates occupied this Island and Singapore in the 14th century, before foreign traders discovered it.
Since Bintan Island is close to the Equator, it has a tropical climate all year long. The warm waters from the South China Sea and the beautiful white beaches make Bintan a dream place for inhabitants and traders.
Several traders saw this place, settled here, and married local people, giving rise to the people of Malay and sea nomads. We can say that the history of Bintan is the result of the cultural assimilation of foreigners and locals. Indeed, it is heaven on earth.
Before Indonesia attained its independence, Bintan colonizers (the British, Japanese, and Dutch) occupied the Island. However, after Indonesia's independence in 1945, Bintan was part of Riau province.
You will need one hour by ferry to get to Bintan from Singapore, and many tourists from Singapore visit here. The Indonesian administration made the Island a tourist destination, luring many companies and resort developers. Though not free of challenges, Bintan has pulled through with high-end resorts and recreational areas like Crystal Lagoon. Asia's largest artificial seawater.
Discover Bintan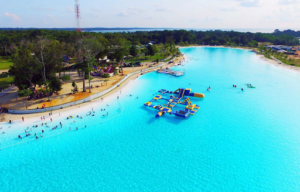 This colorful Island has more than you can see from its beaches, and it guarantees a breathtaking getaway with great hospitality and scenic landscapes. You will relish several world-class resorts, providing you with an opportunity for a weekend rest from hectic weekdays. Consider some of the activities to enjoy while you visit Bintan.
Beach Lust
Bintan is rich in exotic beaches, some of which are public, including Tikora Beach, Lagoi beach, White Sands Island, and Humid Beach. Each beach has its hypnotizing charm to soothe away your sorrows. You can sunbathe under the smoldering sun at Tinkora Beach or enjoy a quiet experience at the White Sands Island. The calmness you will experience as you stroll bare feet by these beaches is paradisaic.
Essence of Flavor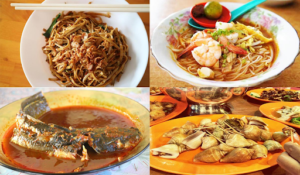 The dishes in Bintan aptly match the ambiance. You will enjoy various dishes from Asia, Indonesia, and Europe for your delight. Since many tourists worldide visit this Island, you cannot run out of options on what to eat.
Bintan's signature food, the Otak-Otak is one of the locals and foreigners' favorite; ensure you try it. Apart from the baked fish wrapped with banana leaves, you could experiment with popular dishes like Gonggong- a sea sail from Bintan waters.
Other delicacies you could have on your plate include Mie Tarempa, Mie Laska, and Asam Pedas Sembilang. Whatever dish you choose, you can be confident that Bintan food will satisfy your taste buds. This Island offers it all for any visitor from breakfast to dinner, leaving you craving more.
Bintan's Exquisite Restaurants
Though you can enjoy Binta's beauty and travel back to Singapore the same day, it does no harm spending a night or two in this peaceful place. You could even take your family for a month-long vacation here, and restaurants would be a big concern for you. Let's take a look at some of Bintan's beautiful restaurants.
Kelong Seafood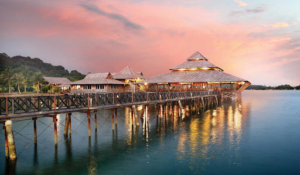 You undoubtedly would want to try out seafood as you visit Bintan and Kelong Seafood Restaurant is the perfect place to begin. This floating restaurant combines Chinese and Indonesian dishes, offering visitors and locals fresh seafood. Comfortable and luxurious accommodations also exist if you want to spend the night. You will also enjoy the perfect ocean breeze and stunning sea views that call for a romantic dinner with your partner.
Warung Yeah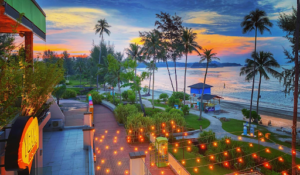 This restaurant is near Lagoi Beach and Plaza Lagoi, offering authentic Indonesian food like fried rice, also called nasi goreng, and the legendary instant noodle- Indomie. After a day at Lagi Beach, you can spend your evenings at Warung Yeah! with family and friends.
Their signature dishes include Ayam Bakar- grilled chicken, or Tahu Telor- the Indonesian omelet. Before dining, you can quench your thirst after spending time in the sun with the restaurant's special Coco. This drink is made of coconut water, basil seeds, slices of coconut flesh, and brown sugar syrup.
Casa Italia Pizzeria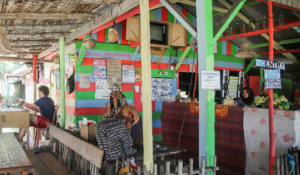 If you are craving a taste of Italian Pizza, Casa Italia Pizzeria is the place to be. This restaurant is run by an Italian family serving authentic Italian pizza. The pizza is served on order, promising a fresh, hot, and delicious bite for each piece. What is more, the pizza is cheap, with each pizza costing $6.
Historical Landmarks to Visit in Bintan
Bintan has famous Indonesian historical landmarks worth exploring by locals and visitors. It has served as an Asian trading center and home to Orang Laut and Malay people. Let's discuss a few of these historical sites you should pay homage to at Bintan.
500 Lohan Temple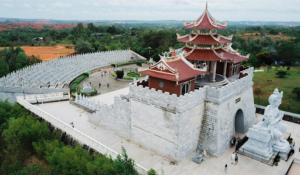 500 Lohan Temple is located in South Bintan at Kijang. People come here to witness the 500 life-sized stone statues with facial expressions and complex physiques. You will marvel at each statute since they are all unique and different from the other. This place should be on your list of Bintan exploration.
Sultan of Riau Grand Mosque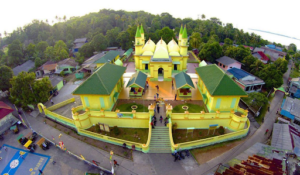 This mosque is situated in Penyengat and can be seen from far due to its striking royal yellow and green colors. Locals call it Jewel of the Island as it attracts visitors worldwide with its beauty. You will see four minarets and 13 domes at the mosque, representing the 17 prayer sections a Muslim should do in a day.
Bintan's Nature Attractions
Besides high-end resorts and exotic beaches, Bintan has breathtaking natural sights worth exploring. You can jump on a ferry from Singapore, and in an hour, you will be in Bintan for an experience of a lifetime. Consider some of the natural attractions on the Island.
Gurun Pasir Busung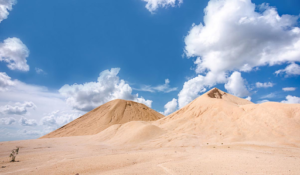 Though Indonesia is covered in tropical forests, Bintan surprises visitors and locals with an unexpected beautiful desert. Gurun Pasir Busung has hilly dunes that will leave your jaw-dropping in amazement.
This desert exudes picturesque and mysterious vibes that will remind you of the Arabian deserts. You could take Insta-worthy pictures, so ensure you come with your camera ready to immortalize this moment to your loved ones from home.
Mount Bintan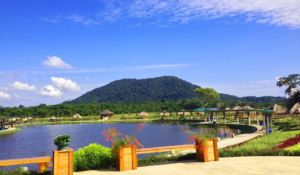 If you want to explore some hidden treasures of Bintan Island, Mount Bintan suits the bill. Mount Bintan presents you with an ideal hiking opportunity with 340 meters to the summit and marked trails. Adrenaline junkies relish mountain climbing at this mountain, giving them the thrill.
Furthermore, the mountain is covered with beautiful rainforests, allowing you to spot unique wild animals, including deers, monkeys, and rare tropical birds. You will also see many wild fruits not common in Singapore.
Bintan is a true destination for tourists from everywhere, including Singapore. The experience in this restaurant is different from the hustles and bustles of the cities. Though there are many attractions in Singapore you can visit using our Shariot services, Bintan is also worth experiencing with your family.
Now let's go and explore Batam Island for another juicy experience.
A Guide to Batam Island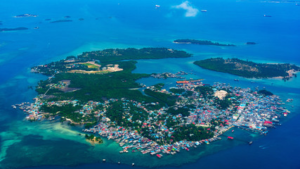 Batam Island is the second largest in Indonesia's Riau Archipelago, situated twenty kilometers from Singapore. The island plays a vital role in commercial production with Singapore, thus enhancing its exciting fusion of cultures.
Best Time to Visit Batam 
Since Batam is close to the sea and located on the equator line, it's muggy and generally hot. Therefore, you can plan to visit the island any time of the year. However, most Singaporeans visit Batam during their holidays since it's only a stone's throw away from Singapore, making it a peak season and increasing accommodation prices.
Ensure you plan to visit during off-peak times; otherwise, set some extra cash aside to cater to the hiked accommodation prices. Besides, you can visit Batam during weekdays to enjoy a quieter stay and avoid traffic when exploring the fascinating island.
Places to visit in Batam Island
1. Barelang Bridge

The most iconic place to visit in Batam is the Barelang Bridge. The bridge is a popular destination for most tourists and the locals since it connects two islands with the help of cables. Additionally, the spectacular, thick metal cables that support the bridge in perfection are mind-boggling.
There is heavy traffic at the bridge of people walking along with their friends and family and others engaged in bike races during the weekends. Consequently, the best time to visit the bridge is during the evening or weekdays when people are less crowded to allow you to enjoy Batam's surroundings.
Ensure not to live the bridge without tasting their sumptuous Seafood from the many restaurants at the Barelang. The best part of Barelang bridge is that you can pick your seafood fresh from the waters and have them prepare it for you. You should try their mouth-watering cuisines, including Sweet and Sour Fish, Steamed Shell, and Stir-fried Baby Kailan with Mushroom.
2. Nongsa Beach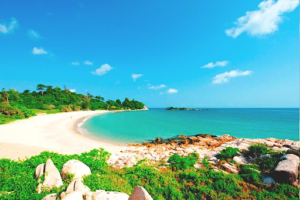 The best way to relish an island vacation is to stroll through sandy beaches as you listen to the soothing sound of waves crashing into the shore. Wondering where to begin in Batam? Nongsa Beach is the most popular in Batam, located 10minutes away from the airport. When you visit Nongsa Beach at night, you will not only enjoy the tranquility but catch a glimpse of Singapore light up from afar. If you want to have a mesmerizing experience at Batam, you can chill at the beach and enjoy the sun setting and rising on this beautiful horizon.
3. Sei Panas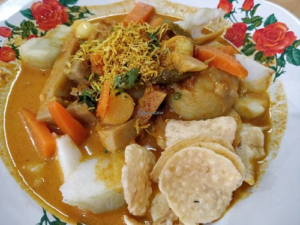 You can pop in at the best-rated restaurant in Batam- Sei Panas and enjoy their finger-licking Mie Trempa, spicy noodles that will keep you drooling for more. Alternatively, you can try their famous Sop Ikan Batam or Batam Fish Soup that will tempt you to relocate to Batam and enjoy their sumptuous cuisines every day.
4. Nagoya Hill Shopping Mall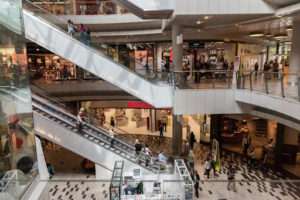 When you visit an Island, it will be wasteful to go back to Singapore without shopping for a souvenir that will give you memories of Batam. Therefore, head down to Nagoya Hill, the biggest shopping mall on the island, covering an area of 8.9 acres.
In addition, the shopping mall is a haven for many shoppers from all over the world. Many shops at the mall offer everything, including accessories, clothing, sporting equipment, and handphones, at pocket-friendly prices.
5. Sea Forest Adventure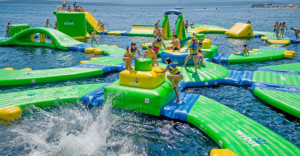 Since Batam is just as hot as Singapore, ensure to give yourself a treat by plunging in for a dip. The newest tourist destination in Batam is Sea Forest Adventure which has classic water sports, including the banana boat, canoe, and jet skis, and their unique inflatable floating water sports park.
If you visit Batam alone, without your loved one, the adventure you relish at the Sea Forest adventure will force you to bring them along to enjoy the best times of your lives. The truth is, Batam island has several mesmerizing experiences you can enjoy, thus making it the best getaway destination. For that reason, don't waste time thinking, plan your vacation, and head down to Batam for the best experience out of this world.
Batam and Bintan have closely related names and provide you with an experience of a lifetime. If you confuse one for the other, no problem; they all have awesome tourist attractions and recreational facilities worthy of your time and money.