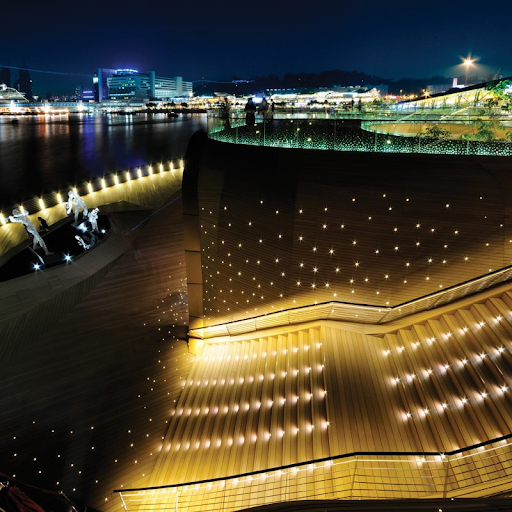 Singapore is a city of owls that come alive as dusk ascends with beautiful lights flickering to life. If you think that party maniacs are the only ones who can enjoy everything that the city has to offer, think again.
The city is bestowed with energy that never stops, even deep into the night. You can enjoy unlimited activities, restaurants, arts, museums, parks, theatres, and cab rides.
Do you plan to break some sweat in the middle of the night, party till you drop, and explore the city under the moonlight? Don't fret; there are many 24-hour activities that allow you to party till you drop, hunt food deep in the night, and more. We have published articles on the best free things to do in Singapore at night and night cycling routes to admire Singapore; however, this resource intends to help you discover the best 24-hour activities in Singapore.
1. Break Sweat at Gymmboxx
Do you have a busy working schedule in the office that you rarely get the time to hit the gym? The good news is you can pop in at Gymmboxx, one of Singapore's affordable premium gym brands. It is regarded as one of Singapore's best gyms and fitness studios.
Gymmboxx has stood the taste of time since it was opened in 2010 as a single gym atop a multi-story car park but has generated other branches in Singapore. The gym has certified personnel who aim to give each member individualized attention to help them achieve their fitness goals.
The gym qualifies as one of the best 24-hour activities in Singapore, thanks to its 7 outlets distributed within the city. Gymmboxx provides you with quality facilities and service for 24-hours.
The public gym allows you to access well-equipped facilities and pay-per every session without imposing a long membership plan, thus, allowing you the freedom to choose the best value that suits your fitness needs.
Gymmboxx provides maximum security at all their outlets to cater to the safety of their clients, especially those breaking sweat in the wee hours of the night. The gym is unique since it provides fitness packages for everyone desiring to adopt a healthy lifestyle, including persons with disability, youths, and senior citizens.
Why not hit the gym at midnight and enjoy a slow pampering shower after a workout? You will not need to rush through the shower as most gym enthusiasts train during the day, making the place crowded.
2. Shop at a Deal at Mustafa Centre
Mustafa Centre is one of the iconic shopping malls on the Island that operates around the clock. The premier mall provides you with an ideal opportunity to explore some of the best 24-hour activities in Singapore.
If shopping is your addiction, then Mustafa Centre is your ideal destination, offering an array of goods and services at pocket-friendly rates guaranteed not to leave a hole in your pocket.
Mustafa Centre is a mega combo of supermarket cum departmental store where you can buy anything under the sun. You can get everything ranging from family value packs, electronics, groceries, fabrics, gold and jewelry, exchange rates, and other items at bargain rates compared to other malls in the city.
Is insomnia keeping you awake all night, and you cannot fall asleep but toss and turn till morning? Don't be discouraged; dress up, fetch your wallet, book a Shariot, and head to Mustafa Centre. Imagine the memorable experience you will have as you stand in the queue at 3 am to pay a bill.
Since the retail hub is often seen with a bustling crowd of customers, you can choose to go shopping at night when the queues are manageable; thus, allowing you the opportunity to visit and explore various departmental stores at the mall.
3. Throw Strikes at K Bowling Club
Another best 24-hour activity in Singapore is throwing strikes at the craziest bowling alley in town- K Bowling Club. The bowling club is a multi-entertainment arena ideal for people looking to have a blast around the clock.
At dusk, the club sparks up with dim-flashing neon lights and music meant to get your heart racing as you enjoy every strike you make at the bowling arena. You will require serious willpower to refrain from jamming to your favorite tunes after every score you make at the bowling alley, as the in-house DJ gets you into a parting mood.
Interestingly, the club has a karaoke booth where you can sing out your heart with all tunes ranging from the current hits to the oldie classics. Head over to the arcade and shoot hoops at the claw machines before the clock runs out as you wait for your turn to bowl.
You can also enjoy having a drink while throwing missiles at the neon-outlined dart machines conveniently set up at the bar. How about playing darts with a friend at the club and challenging them for a drink round? If you miss the bullseye, drinks on you, and you get a treat of three rounds if you hit.
After having an epic bowling night out at the club, you are guaranteed to lose track of time and gasp that it's 4 am when you finally look at your watch. No need to worry; you are safe since the club is a full-time cosmic bowling alley.
4. Cycle at Rower's Bay
The park is part of the 60km first phase of the Round Island Route that is expected to complete in 2035. Since the park is far away from the city, it is one the best places to enjoy cycling, jogging, and fishing.
The beautiful paradise provides you with an ideal spot to get away from the bustle and hustle of the busy city. The best time you can relish cycling is in the evening when the place is less crowded.
Among other 24-hour activities you can enjoy at Rower's Bay include a beautiful boardwalk that gives you an elevated view of the water and a lookout pavilion to spot swales and wetlands. On a good day, you can glimpse grey herons and copper-cheeked frogs.
Most cyclists and joggers linger at the Rower's Bay Boardwalk to catch the stunning views of the beautiful sunset. Ensure to carry a high-megapixel camera to take picturesque sunset shots for your Instagram feed.
You can experience a view of Bali beaches at Rower's Bay by focusing your camera on the color of the sky, which is guaranteed to capture the sun in its full glory. For silhouette photos, reduce the exposure setting on your camera and shoot at the ripples on the water that reflect the beautiful colors of the sunset.
Come nightfall Rower's Bay beckons with beautiful lighting that provides a perfect spot for lovebirds to have a heart-to-heart conversation. Do not be surprised when you bump into couples holding hands and sharing a bottle of champagne while watching the stars deep in the night.
5. Get a Pampering Massage at Spa Nes
Life is extremely busy that you rarely get the time for a nice massage to ease the tension on your back. The good news is Spa Nes understands the struggles busy individuals have to undergo to find time for a massage; hence, they are open for 24-hrs.
Therefore, if you are a night owl, you can go for a spa treatment right before bedtime at 10'oclock, but morning lark junkies can hit the gym right before getting to the office at 6 am, depending on their busy schedule.
By visiting the spa at night, you are guaranteed to get along and luxurious massage, providing more relaxation since you do not have to deal with daytime crowds and traffic.
Nes is one of the popular night spas with the best skillful therapists dedicated to providing an ultimate relaxing experience for all clients. Spa Nes is mega with sufficient space, thus providing you with an ideal lounge area for your enjoyment where you can chill and watch a movie after a hectic day at work.
In addition, to the spa providing various facials and body massage treatments, you can enjoy unusual beauty and wellness and treatment here and other facilities, including a sauna, steam room, and jacuzzi pools. After a relaxing pampering experience, why not spoil yourself with a tempting late-night dinner at the spa's 24-hour buffet dining.
6. Puzzle it out at the Mind Café
Another best 24-hour activity in Singapore is puzzling it out with board games at the Mind Café. The café has two outlets and offers more than 500 games played and bought at the café location.
Do you have a clue about what board games are? Worry not, the café offers workshops on board games where you can discover how to play. You can buy the relaxing board games at the Mind café and puzzle it out with your family or friends.
Some of the core games played at the café include Chess, Monopoly, Scrabble, Connect 4, Day and Night, Gone fishing, Mastermind, The Confrontation, and more. You can complement playing board games at the café by enjoying their sumptuous bites, including signature pastries, ice creams, beef lasagne, grilled prawns, spaghetti, baked chicken mushroom rice, and beverages.
The mind café aims at enhancing intellectual development using colorfully-designed puzzling and challenging board-based games. Consequently, it's time to ditch away from your phone and challenge your mind as you forge real connections over coffee and sumptuous pastries.
7. Explore Jewel Changi Without Jostling with Crazy Crowds
Jewel Changi is Singapore's best nature-themed entertainment hub and retail complex. The facility is bestowed with iconic architectural marvels, including the world's tallest indoor waterfall, the Rain Vortex, surrounded by a terraced forest setting.
Since Jewel Changi is housed inside Changi Airport, it presents the best 24-hour activities in Singapore. During the weekends, the airport is often crowded with traveling passengers. Therefore, go to Jewel Changi late in the evening or early morning when the air traffic is less. You can do several things at Jewel Changi, but this place comes to life at night.
You can have some fun at Manulife Sky Nets, where you can explore the Walking Net and the Bouncing Net. The most outstanding you will experience is taking a walk through a tropical rainforest in the middle of the shopping mall at Shiseido Forest Valley, where you can admire beautiful glowing flora.
8. Go Prawning at ORTO
ORTO provides you with the best 24-hour activity in Singapore, where you can reel in your night's catch. ORTO is the largest prawning site in Singapore, with the size of seven football fields. You can enjoy prawning from the 10 large ponds of big head prawns and crayfish.
The best time to make a catch is at night when they are most active. With a rod, bait, and patience, you catch your own fresh seafood, the kampung style. The chances that you will make a catch are high because prawns are smaller and struggle less than their finned counterparts.
Prawning provides you with an outlet for therapeutic relaxation and an opportunity to hook up with fellow night owls to enjoy Tiger Beer. You can go prawning with your special person deep the night as you enjoy heart-to-heart talks.
Most Singaporeans have taken prawning as their hobby, thanks to the several online groups where prawn maniacs help newbies increase their loot and encourage a huge following.
9. Spot Nocturnal Animals at the Night Safari
Night Safari is the world's first nocturnal zoo located in Mandai and houses over 2,500 creatures of the night. The perfect 24-hour activity in Singapore is embarking on an adventure after dark at the Night Safari.
You can choose to explore the park on wheels, where you will get a guided Tram Ride with live commentary to take you across six geographical zones of the world the rugged Himalayan Foothills and the Jungles of Southeast Asia.
Alternatively, spice up your adventure by opting for the four walking trails that allow you to see all animals clearly at night. The nocturnal animals you will spot at the Night Safari include the Fishing Cat Trail that treks through the jungles and the famous Leopard Trail- featuring the largest collection of wildlife indigenous to Southeast Asia.
The Night Safari showcases the fascinating Creatures of the Night Show and observes the natural talents of intriguing creatures like capybaras, otters, binturongs, and civets. Ensure to book your ticket online before heading down to the Night Safari.
10. Test your Mini Golfing Skills to the test at Holey Moley
The golfing adventure at Holey Moley allows you to put your balls through shark-infested waters and into the Nine Iron Throne. The best deal at Holey Moley is that families can enjoy a night out golfing with their little guys under five years playing for free.
Singapore is bestowed with some of the best fascinating places you can explore. With 24-hours, you have plenty of time to see and experience what the Island offers.
You will barely crack the surface of the best activities available in Singapore, but your days will count, and you will experience mesmerizing fun. Shariot car sharing and rental services are tour-trusted companions to take you to the ideal places where you can enjoy an ideal 24-hour activities in Singapore.