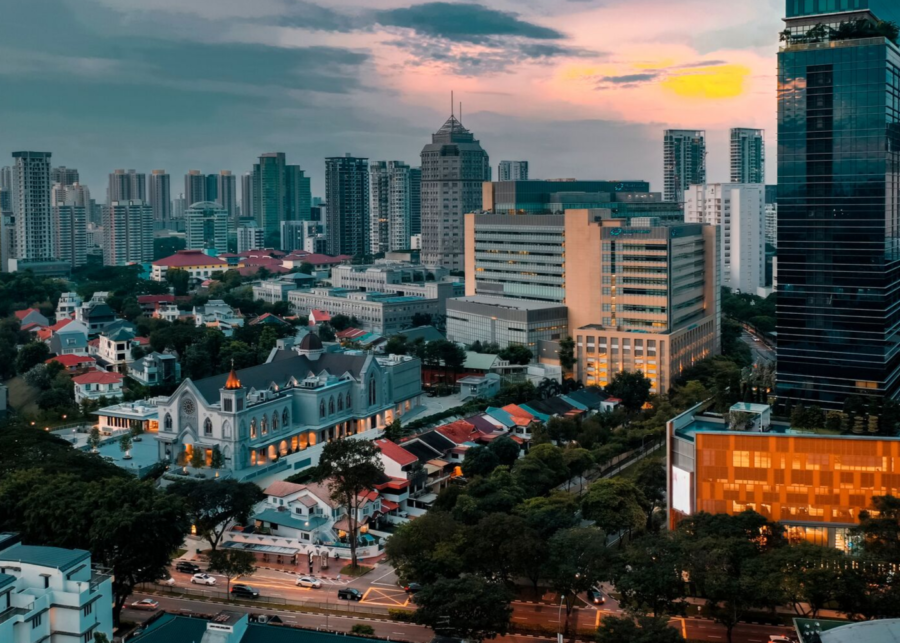 Few places in Singapore describe the Island's unique history like Balestier. It is one of Singapore's renowned landmarks in the Island's central region and this ultimate guide to Balestier equip you with all you need. In the mid-19th century, an American, Joseph Balestier, developed a sugar plantation in the area. However, the area's population significantly grew to turn the lace into an entertainment hub by the 1970s.
Wealthy families and individuals began settling in Balestier, transforming the region into a residential district. The settlers built terrace houses and shophouses using unique architectural styles.
Balester is known for its landmarks, including the shaw film studio, Nanyang Memorial Hall, and several religious sites built by early settlers. Like most districts in Singapore, Balestier is also rich in culture and mouthwatering dishes such as bak kut and chicken rice.
Joseph Balester, from whom this district got its name, was appointed Singapore's first Consul in the 18030s. He used power and influence to become a shipping agent, a merchant, and a sugarcane farmer to supplement his income an take care of his family.
Nevertheless, misfortunes knocked on his door with wild animals killing some of his workers, rain destroying his sugarcane plantation, and his wife passing away. By 1848, he sold land and returned to the United States. After his departure, government authorities acquired the land and sold it to other settlers, forming the Balestier district as it is known today.
At Shariot, we take you through this amazing district, providing you with exciting things you can explore you and your family can enjoy in the area. If you are on a mission to explore Singapore and its rich history, check out our ultimate guide on Redhill, Tanjong Pagar, and Singapore's coolest neighborhood. Here are some foods, places, and activities worth enjoying in Balestier.
Balestier Bak Kut Teh
A visit to Balestier is incomplete without ordering a warm bowl of Bak Kut Teh. Are you wondering what that is? It is a Chinese dish consisting of pork ribs simmered in a complex broth of herbs and spices such as cinnamons, cloves, fennel seeds, and garlic for hours.
Another important component used in Bak Kut Teh is sugarcane which helps stay true to preparing the dish. Chinese tea is often served alongside the dish to help minimize the abundant amount of fat in the pork-laden dish.
Balestier Bak Kut Teh is a popular joint where most locals and tourists throng to enjoy the high quality and delicious Chinese dishes. The soup has a peppery taste and can be eaten with rice for a more memorable experience.
Long Fatt Tau Sar Piah
Long Fatt Tau Sar Piah is an old-school shop located along Balestier that is popularly loved because of its sumptuous tau sar piah. Upon entering the shop, you will be welcomed by the strong aroma of freshly baked pastries and the interior's nostalgic setting.
As you watch the workers work passionately and orderly, with each specializing in a particular step of the tau sau piah, you will be left with a heart-warming experience. Instead of modernizing tau sau piah, the owner has chosen to stick to the traditional way of making old-school treats people love.
The stall has a rustic and homely vibe, and you will spot old-school ovens from the 1960s being used for baking tau sar piah to golden brown perfection evenly. You can enjoy other old-school baked specialties, including chiffon cakes and biscuits. The shop is a one-stop food shop since it sells mixed rice and drinks besides its specialty sweet and salty tau sar piah.
So, when you crave butter, flaky crust covered with a fragrant bean paste, do not waste time; head over to Long Fatt Tau Sar Piah and order a guaranteed tau sar piah to satiate your appetite.
Balestier Road Hoover Rojak
Balestier Road Hoover Rojak is one of the best places to get authentic Rojak in Singapore. While a host of hawker staples sell the Indian Rojak, at Balestier Road Hoover, you get the Chinese style Rojak which is a crowd favorite.
Although there are several hawker stalls in Balestier, most locals and tourists prefer to purchase their Rojak from this particular stall. You will have to wait patiently in the long queue to get your Rojak.
Are you wondering what Rojak is and why most people are willing to stand in the queue for a long time to buy a dish?
Well, Rojak is a humble dish with an interesting mix of ingredients and reflects the multi-cultural diversity of Singapore. The unique ingredients used to bring Rojak to the next level are jellyfish, century egg, and Bunga Katan. Thanks to the killer sauce and unique ingredients, the dish will delight your taste buds.
Wheeler's Yard
Wheeler's Yard is a hidden bicycle-themed cafe located along Whampoa Park Connector. The cafe is housed within a massive industrial warehouse, providing you with an ideal space to get away from the city's hustles.
The blue warehouse doors are a unique feature that makes the luxury space stand out. You will have a nostalgic experience at the vintage cafe amidst bicycles, food, and coffee.
The Wheeler's Yard provides you with various activities to explore, from enjoying a hearty meal with your special person, cycling around with friends, or spending an afternoon reading a book beside your favorite cuppa.
Wheeler's Yard offers a typical brunch fare of all-day breakfasts, sandwiches, pies, and burgers. You will want to try the signature delicacy, the Ultimate Beef Yard Burger or Rise & Shine Brekkie, with a choice of egg, white toast, pork bacon, mixed salad with apple dressing, and baby potatoes.
Boon Tong Kee
Boon Tong Kee is an old-school stall in Chinatown famous for serving Cantonese chicken rice since 1979. Although Boon Tong Kee started as a small stall today, it has rapidly expanded into a food chain with 8 outlets around Singapore.
Thanks to its rich history and consistently high-quality chicken rice concept, the food chain has garnered accolades around Singapore. Boon Tong Kee at Balestier Road is voted the best joint among its outlets.
The cafe is clean, cozy, and has a cool ambiance, giving you a home away from home feeling. So, if you are looking for an ideal place in Singapore to relish delicious chicken rice, then head over to the home of authentic chicken rice-Boon Tong Kee.
The chicken is soft and tender and is served with special sesame and soy sauce, guaranteed to live you with an after-taste craving for more. Apart from chicken rice, you can enjoy a delectable selection of Chinese home-style foods, including Crispy Cereal Prawns and crispy deep-fried chicken.
Tandoori Corner Balestier
The eatery is located in Balestier Plaza, a North India curry house famous for authentic and sumptuous dishes. Tandoori Corner Balestier has an inviting and cozy atmosphere where you can enjoy high-quality delicacies at pocket-friendly rates.
Tandoori Corner Balestier has Singapore's best North Indian cuisine guaranteed to delight every palate. The eatery aims to satiate everyone's needs, including those with a special diet. Vegetarians can choose from dhal, rice, and naan to a vegetable biryani dish served with raita.
The delicacies you can enjoy include spicy Chicken Vindaloo, Prawn Masala, Aloo Gobi with Cauliflower and potatoes, egg curry, and onion bhaji.
Scale Some Heights
Think again if you thought nothing good could come out of an ancient district. Did you know that you can have a full-body workout, get an adrenaline rush, and blast with the little guys in Balestier? Well, there is only one way to find out.
Climb Asia is a premier one-stop center for rock climbing and bouldering. The facility began in a rustic shop and provided Singaporeans with indoor and outdoor climbing activities. The good news for climb enthusiasts is you can sign up as a member to have unlimited access to the gym facilities.
Do not be discouraged if you have never stepped into a rock-climbing facility. You can pick up the basics through an hour-long trial class at Climb Asia as you get assistance from the friendly staff.
Spice up your adventure in Climb Asia by embarking on the 15-meter outdoor lead climbing wall, or try the 9-meter indoor climbing walls and save some energy by exploring the bouldering cave. Your kids can acquire rock climbing skills by attending classes tailored for children aged five to twelve years old.
You can give yourself a treat with their iconic Breakfast, including Artisan Boulangerie Co Big Breakfast and Eggs Benedict, which are served on sourdough toast. You can relish healthy salad selections like Grilled Salmon Salad, Chicken Bacon, and Avocado. Ensure to reserve some space for their signature coffee prepared with beans prepared from a famous Aussie specialty coffee roaster
Artisan Boulangerie Co
The cafe is tucked away in a corner unit of a two-story heritage shophouse along Balestier Road. Artisan Boulangerie Co is colorfully decorated with red windows and has green and yellow ornamental details. You can spot the cafe from far, thanks to its huge banner with a description written on it- fresh Baked goods.
Artisan Boulangerie Co began as a small bakery in 2013 and specialized in selling artisanal bread and pastries. The café has recently incorporated other delicacies into its menu, and you can enjoy a delectable selection of hearty brunch fare, healthy salads, pasta, and mains.
You can give yourself a treat with their iconic breakfast, including Artisan Boulangerie Co Big Breakfast and Eggs Benedict, served on sourdough toast. You can relish healthy salad selections like Grilled Salmon Salad, Chicken Bacon, and Avocado. Ensure to reserve some space for their signature coffee prepared with beans from a famous Aussie specialty coffee roaster.
Shariot car-sharing and rental services offers you world-class cars to explore Balestier and its surrounding. We provide convenience and affordability. Book your Shariot now and drive to Balestier for the ultimate fun!