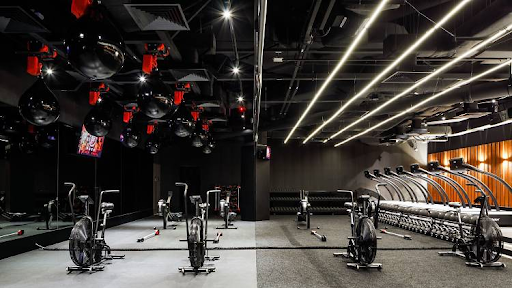 Since 2022 is still young, most Singaporeans have set fitness goals. No matter how committed you are, your plans can be thwarted by a bad training environment, hence the need to choose the best gym and fitness studio that is up to par. With hundreds of gyms and fitness studios available in Singapore, you are spoilt for choice to select the ideal one.
Most gyms and studios are working hard to up their game and provide their guest with fitness facilities with crazy amenities, thus ensuring they enjoy the next-level personal training space and a mesmerizing experience. Moreover, get world-class personal trainers using cutting-edge equipment at most of these studios. This article is prepared to help you learn about Singapore's best gym and fitness studio, making a more informed decision when selecting a membership at this facility.
1. CrossFit Mobilus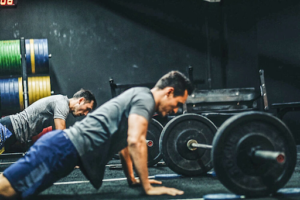 CrossFit Mobilus, you are guaranteed to enjoy an out this world experience as you are introduced to the Mobilus ecosystem, where you enter the fitness days of your life. Additionally, get acquainted with their 30-minute metabolic conditioning class -Mobfit, where you learn theory and practicals to increase your stamina.
If you are an amateur in using the equipment at the gym, worry not. At CrossFit Mobilus, you will get a personal trainer to take you through the fitness journey. The trainer will walk you through a series of exercises to encourage you to complete them within the shortest time possible as you steadily progress. The best part of the gym is the strong bond within the CrossFit Mobilus community; thus, you will get an exercise partner to assist with cycling on an Airdyne to barbell deadlifts. They will provide you with exceptional amenities, including toiletries and lockers.
2. Platinum Fitness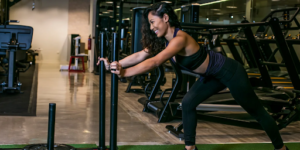 Platinum Fitness is one of Singapore's premier gyms due to its clean, safe, and luxurious space at pocket-friendly rates. You will get inspiration to adopt a healthy and active lifestyle as you enjoy the experience at the fitness center. The fitness establishment is open 24hours, thus can accommodate people any time of the day depending on their schedule and availability.
Therefore, enroll at the Platinum Fitness studio by getting your membership as you embark on your journey to fitness. You will enjoy the high-end facility because of its quality equipment, freelance trainers, and classes that sweat out excess calories. In addition, explore their GetPhlatFit HIIT class-45-minute high-intensity session focusing on full-body workout designed to get your heart pumping. The best part of their training session is held in groups, allowing trainers to give attention and assist all members.
3. Gymmboxx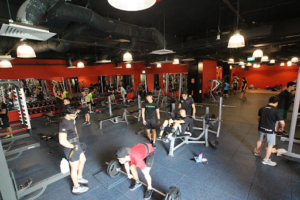 Gymmboxx is a premium high-end fitness establishment in Singapore with 7 gyms island-wide. Among the 7 gyms, 4 of their outlets are open on a 24hour basis with midnight staff on board. The beauty of Gymmboxx is there is a  variable membership package for everyone, depending on their pocket size. The membership plan ranges from monthly to three months to yearly, and the best part is that you can pay per entry.
Besides enjoying the freedom of a plan that best suits your needs, their gyms are manned 24hours to ensure maximum safety of their clients, especially during the wee hours of the night.
4. Anytime Fitness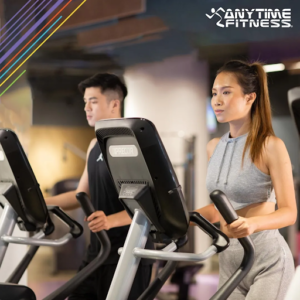 Anytime Fitness is an international fastest-growing gym chain located in Woodland in Singapore. As its name suggests, the fitness studio is open 24-hours, seven days a week. It provides a perfect opportunity for most Singaporeans who have a tight busy schedule to access fitness services at their convenient time.
Your coach will benefit you with their fitness consultation to advise you on the ideal program to get you started and help you meet your fitness goals. Additionally, enjoy group workouts and one-on-one training from your coach to enhance your fitness journey.
5. Haus Athletics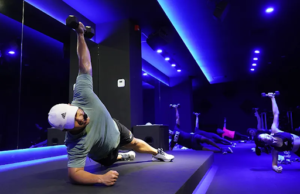 Haus Athletic is a unique fitness studio that accommodates everyone, whether a beginner or fitness enthusiast. The gym encourages its members to work as a team alongside their united community while inspiring a better version of each individual. The best part of their gym is the stylish dim studio look that resembles a club vibe to enjoy the latest beats and group movements.
If you want to melt down some calories, join their cardio sweat session or lift some weights with Leanout to build your muscles. Besides, the intensive 40-minute workout will leave you gasping for air and sweating profusely. You will benefit from their workouts designed to inspire you to go the extra mile to get results with the help of world-class instructors.
6. Ground Zero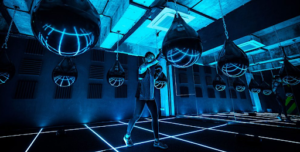 Ground Zero is a unique gym in Singapore that takes Fitness to the next level by creating a space dedicated to resistance classes, including indoor cycling classes. The resistance class takes a 45-minute full-body workout to help you build strength and train endurance.
Furthermore,   Ground Zero also has – a 45-minute full-body workout space for Resistance classes to build strength and train endurance. The fitness studio encourages its members to have an open mind and heart since the intensive classes will test their limits. In addition, prepare yourself to break sweat profusely at the Ground Zero establishment since that is what drives the fitness studio. The truth is, intensive workouts can scare you, but the soothing music at the gym will build your energy with every beat motivating you to keep pace and achieve your fitness goals. The good news is that the management at Ground Zero highly esteems their members. Are you done with the workout? A refreshing shower perfumed with Ashley and Co toiletries awaits you that come with the membership package.
7. UFIT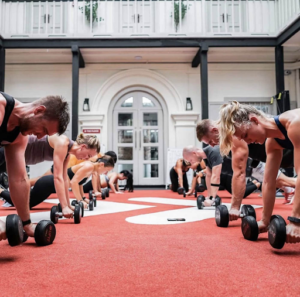 UFIT is Singapore's leading health and fitness studio with world-class coaches across the island. Moreover, they have the best nutritionists, physiotherapists, personal trainers, and injury rehabilitation at their establishment. Since their team provides on-site and off-site services, you can invite them to your company to motivate your employees on the importance of living healthier lives and building a strong workplace community.
Other services under the corporate wellness package include fitness classes, nutritional talks, and team-building events. At UFIT creating wellness programs tailored to satisfy the needs of every human being is their business.
8. Grityard
Grityard provides you with pocket-friendly packages yet effective fitness classes to help you achieve your goals. You can access their workouts in the morning, during lunchtime, or better still, in the evening for only 45minutes giving you a complete workout and still saving you on time.
The fitness program at Grityard focuses on endurance, speed, power, core, and strength. If you enroll in their 30-minute Hell Fire Class to challenge your muscles, you will achieve some burnout. Ensure to carefully follow on their workouts designed to maximize the outcome in your fitness journey, with each movement connected to the next for consistency. You will benefit from the guidance from the well-qualified fitness trainers who are always quick to assist you at every session.
9. Ultimate Persformance Singapore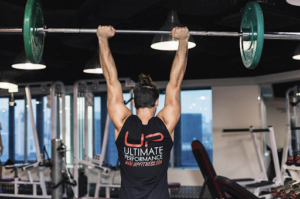 Suppose you are looking forward to enjoying the best personal training in Singapore, head down to the Ultimate Performance. The fitness studio gives its members a personal touch through major body transformation, customized diets, and fitness plans until they achieve their fitness goals. You will benefit from their 24/7 support at the gym or at the comfort of your own home through online coaching provided at the establishment.
The fitness studio uses a proven method adapted to the needs of each person to help them overcome their barriers and achieve success. The best part is you will experience fat loss, muscle building, and improved health, all under this fitness establishment.
10. Tribody Fitness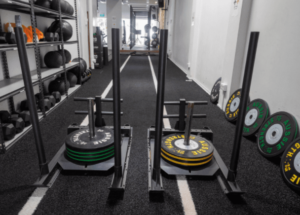 Tribody Fitness is a gym establishment located in the heart of the historical Joo Chiat. The gym offers science-backed sessions which last for one hour, that differ depending on individual needs, ensuring to warm-up and cool-down after every workout to help prevent injury and soreness. Moreover, the Tribody team divides its members into small groups to ensure each individual receives personalized attention from their highly-qualified coaches.
You will receive guidance on modifying movements depending on your level to help you achieve your fitness goals. The gym has an urban style with a serene environment that is clean, bright, and colorful, thus guaranteeing your safety as you embark on your fitness goal. The best bit of the gym is they cherish companionship; hence you will train in a friendly environment and have fun bonding with the Tribody  Fitness community.
11. Pure Fitness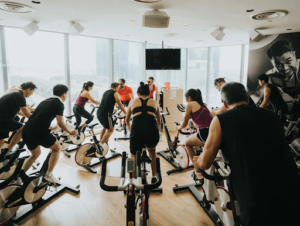 Pure Fitness is a high-end gym establishment with state-of-the-art equipment, offering innovative programs, group exercise exhilaration, and Pro training to help you achieve your fitness goals. Through long-term proven experience and world-class trainers, they will help you tone up your body, relieve tension, style up your cardio, and build muscles.
Pure Fitness has various zones to cater to its members' varying needs. You can explore the athlete area fitted with a four-lane 35-meter indoor running track. Alternatively, pop in the Octagon MMA zone and watch qualified boxers, kickboxers and grapplers do their thing. If you want to gain stamina, use the kettlebells and medicine balls at the strength and condition corner. The truth is, the serene environment and passionate trainers at the Pure Fitness gym will ensure you are inspired to lead a healthier and happy life.
12. F45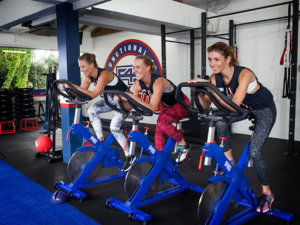 Wondering what F45 means? The F stands for Functional Training- a combination of circuit and HIIT workouts for everyday movement, while 45 is the amount of time it takes you to sweat and get your heart pumping while you burn 750 calories. F45 workout is an international fitness community focusing on innovative, high-intensity group training that emphasizes speed, fun, and results. Moreover, their workout classes keep evolving, so you don't have to worry about repeating the same tactics for prolonged sessions.
The motivation and encouragement you will receive during group training create a conducive environment for growth and help in goal achievement. You will benefit at F45 by improving your energy levels, metabolic rate, strength, and endurance by engaging in their functional HIIT.
13. Ritual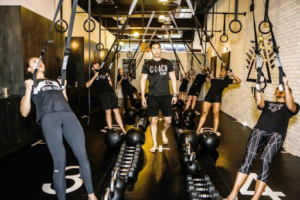 Ritual Fitness studio is popularly known for providing HIIT by combining strength training and cardio to enhance a full-body workout of its members per session. The gym focuses on training the body without machines; therefore, it does not use treadmills and bikes. In addition, the fitness center specializes in training the body as a machine by using kettlebells, medicine balls, suspension ropes, gymnastic rings, and dumbbells during workout sessions.
The workout sessions are changed every day depending on the level of each member. The Truth is HIIT is an effective fast-paced workout that raises your metabolic rate for 24hours; therefore, you will continue burning calories even after you are out of the gym.
14. Active SG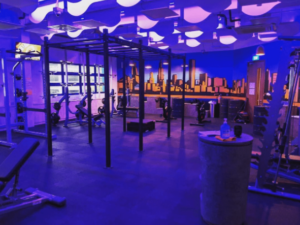 Active SG is one unique gym in Singapore since it is an all-inclusive community fitness establishment. The beauty of Active SG is that it's a fitness gym with a studio suitable for people with disabilities and able-bodied. The establishment is a public gym operated by sports Singapore.
You can enjoy a stunning view of the waterfalls and swimming pool of the complex on the bottom floor and get a glimpse of the lush park surrounding the area while you get your heart pumping and breaking sweat profusely. The gym is fully equipped with all the necessary machinery, including weights, rowing machines, exercise bicycles, and treadmills. If you want a pocket-friendly gym, worry not. Since it is a public gym, they allow its members to use their facilities for free without registering for membership. Consequently, do not waste time, head down at the Active SG and fulfill your fitness goals.
15. Virgin Active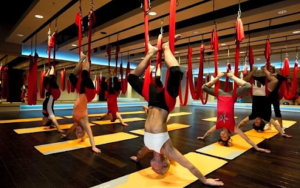 Suppose you are looking for an exotic gym in Singapore, head down to Virgin Active. You will get inspired through fitness programs that will leave you looking better, more active, and feeling happy. Additionally, you will enjoy world-class treatment while using their state-of-the-art equipment, palatial facilities, and breathtaking spaces as you embark on every workout.
As a new member at the Virgin Active gym, you benefit from a complimentary one-on-one session with a personal trainer and a catch-up session if you lag in your fitness. The best bit of Virgin Active members is their out-of-this-world innovative freebies, including altitude, training, salt rooms, experiential showers, and sleep pods. Additionally, as long as you are a member at Virgin Active, you can access all their fitness clubs globally and choose when to train and the duration.
Shariot: We Value Your Health and Fitness
A healthy Singapore means improved productivity and a strong nation. At Shariot, we value your health and highlight some interesting gyms and fitness studios to keep you in shape. When you are tired from the workout, request your Shariot for a comfortable ride home at affordable prices.