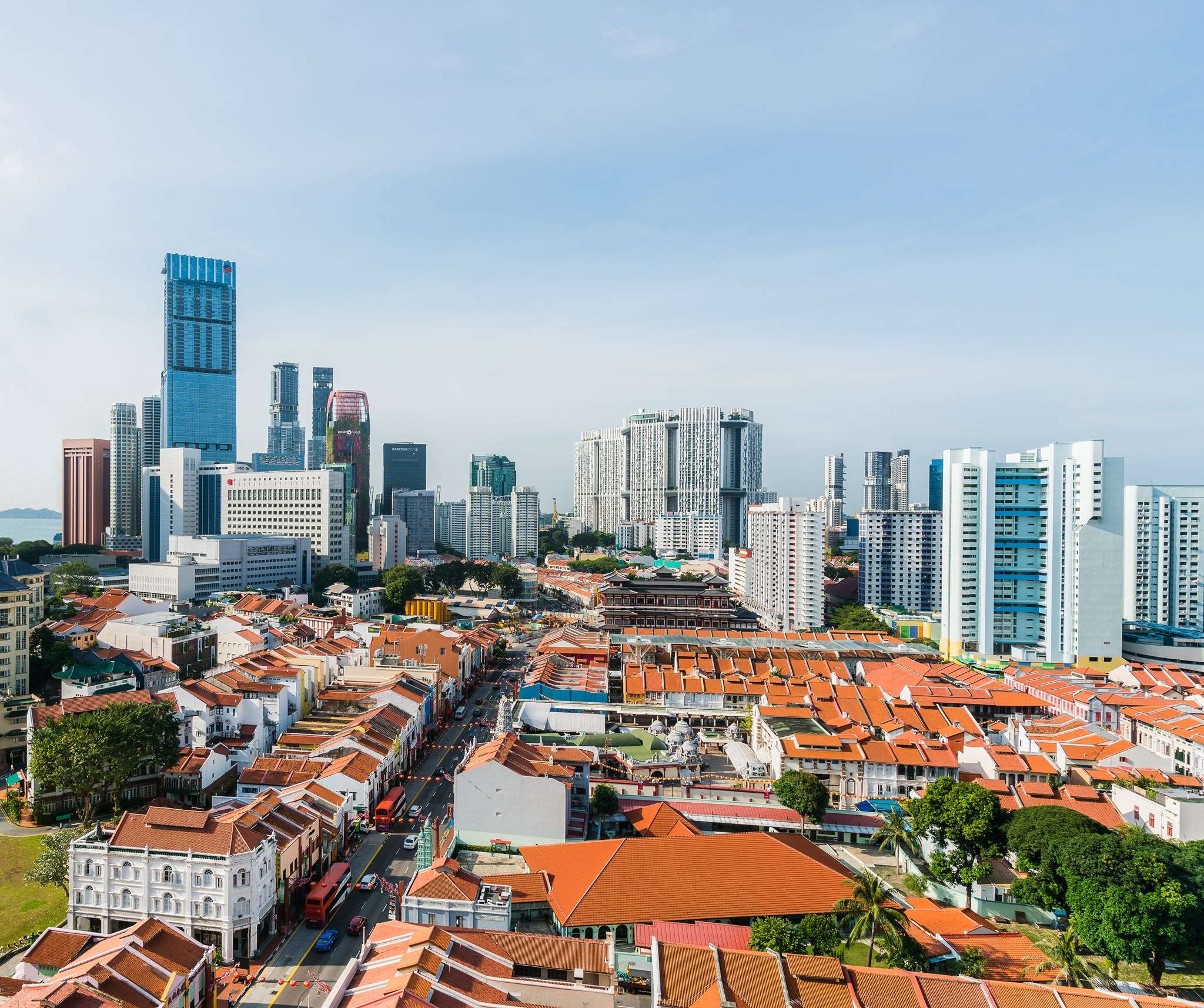 Singapore is bestowed with various food courts and fun spots, leaving its residents spoilt for choice when deciding where to eat or have some fun. Within Singapore, a favorite go-to enclave for most foodies is Tanjong Pagar.
That name alone would make someone think of Korean cuisine, but Chinese fare and western delicacies are beyond that. Tanjong Pagar is a multicultural area providing you with diverse options for local food, traditional pastries, and tea houses that offer cheap eats or posh to ensure you never go hungry. This article will give you a complete guide on restaurants, cafes, and fun places you can explore in Tanjong Pagar.
1. Baristart Coffee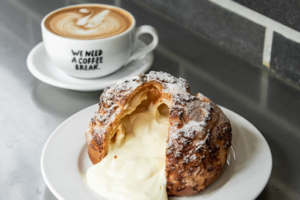 Baristart coffee is a lifestyle café that serves a full-range menu of coffee desserts and savories. The café prides itself on using pure, uncompromising quality Hokkaido Biei Jersey milk from Brown Jersey Cows that is rich and creamy with a tinge of sweetness.
You can enjoy the creamy Hokkaido milk with your flat white cappuccino, brown Sugar Boba, and latte. If you are a sweet tooth, sample their sweets, including affogato, cream puff, and panna cotta. You can also enjoy their bites with your drink by taking Hokkaido carbonara and tonkatsu sando.
2. Bearded Bella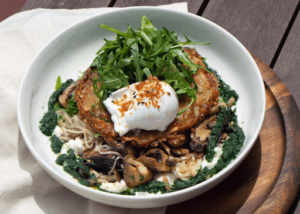 If you are looking for a calm café for chillaxing, then Bearded Bella is the ideal place for all your unique flavors and textures. They offer you breakfast, lunch, dinner, brunch all under one roof. If you are craving crab croissant and scrambled eggs and asparagus, or mushroom, hummus, and almond dukkha on grain toast, then pop in at Bearded Bella.
Bearded Bella is ideal for everyone, including those with special diets since they serve vegetarian-friendly and vegan options that you can enjoy. You will sample their luncheon meat, pickled enoki, Bok choy, and yummy curly fries. Ensure to leave some space for their tantalizing dessert of blueberry tart or sticky date pudding.
3. Whole Earth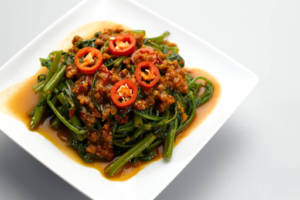 Whole Earth is a perfect place for both vegan and vegetarians since they use plant-based ingredients in their cooking. Most Singaporeans flock to sample their fresh vegetables, mushrooms, legumes, and grains with Thai and Peranakan perfection.
Additionally, Whole Earth uses the freshest ingredients and cuisines to deliver consistent quality and taste. Although you will not find mock meat here, you will enjoy olive fried rice, crisp golden oat tofu, XO, Nonya curry, and Penang rendang.
4. Fat Prince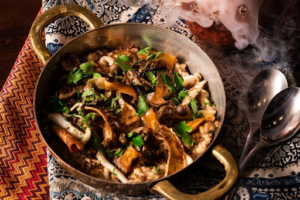 Fat Prince is a restaurant with munchies for middle eastern cuisine art is built around a vibrant and relaxing environment and serves delightful dishes. You will sample their signature kebabs, salads, and desserts, and you will chop down their roasted cashew, harissa prawns, and crispy sea bass.
Fat Prince allows you to embark on a weekend brunch by getting high with their two-hour free-flow of prosecco and wine. The restaurant is highly esteemed for promoting sustainability, using locally sourced ingredients, and reducing food and plastic waste in its operations.
5. Otto Ristorante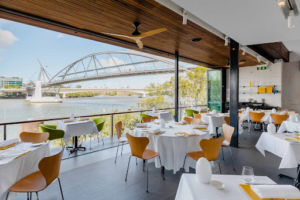 Otto Ristorante provides multicultural cuisines from Italian, European, Tuscan, and Central-Italian. Additionally, they cater to everyone, including people with special diets like gluten-free options, vegan options, and vegetarian friendly.
Some of the sumptuous meals you can enjoy are smoked Boston lobster, homemade squid ink Tagliolini, salt-baked sea bass, slow-cooked duck confit, and spaghetti with sea urchin.
6. Teppei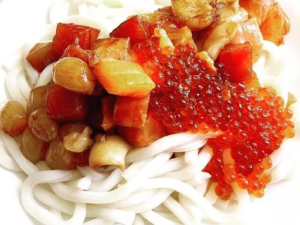 Most Singaporeans that love Japanese cuisine flock to Teppei for their unique Omakase feast. When you pop in at Teppei, you will appreciate why everyone clamored to get a piece of the action. You will be privileged to sample the Omakase set prepared by their cheerful Chef Yamashita.
If you are looking for a light and a quick snack, then order their Japanese popped rice that tastes like a healthier version of popcorn. Additionally, you can opt for their fried fish cake, a real snack with a slightly sweet taste, and Japanese baby yam, a lightly fried snack with a smoky flavor.
Do not forget to leave some space for their radish and seaweed salad- the Namasu, which is served in a hollowed-out lemon. The sourness of the Namasu will help open up your appetite. It would be best not to leave Teppei without sampling their homemade tofu since it has a texture like pudding with a light hint of soybean.
7. Kko Kko Nara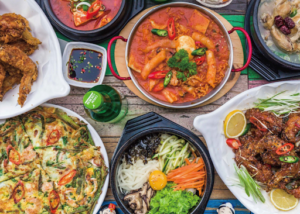 This restaurant has been there since the year 2008 and is famous for its signature Korean fried chicken. Kko Kko Nara is a unique restaurant because they serve fried chicken for different taste buds, including spicy, soy garlic, sweet, and cheese sprinkle.
Additionally, you will enjoy their seafood pancake, Jap Chae (glass noodles), rice set, kimchi stew, and beer. The restaurant is always packed with people from all over Singapore and Koreans who hang out here till late because they close at 4 am. You will love their Ox bone soup that's served with noodles since it complements the fried chicken well.
8. Equate Coffee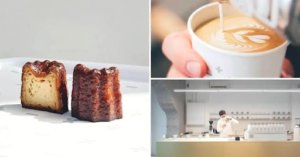 If you are a coffee connoisseur, Equate coffee is the perfect restaurant you need to explore. You will enjoy your coffee in a private secluded place since Equate coffee is hidden along Tanjong Plaza, with a cave entrance. Most Singaporeans have made this place their favorite spot since their coffee is made using a unique beans combination sourced from Brazil and Sumatra in Malaysia.
Moreover, if coffee is not your thing, you can enjoy other optional drinks, including iced chocolate and tea. Equate coffee expresso-based coffee is produced using a house blend known as solid gold. They have only two accompaniments on their menu for your drink that are baked in-house canelé and Mount Ondeh.
9. Tea Chapter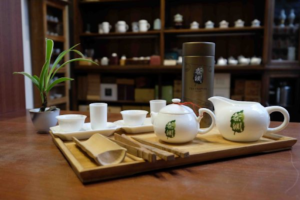 The Tea chapter serves you with an array of Chinese tea, including green, white, black, red, floral, and Oolong. Most tea addicts swear by the traditional Chinese tea at Tea Chapter since it is more than your ordinary tea from the taste and favor.
In the Tea chapter, you not only drink tea but explore and discover the art of making good tea as you are guided by the tea masters the essence of appreciating various types of tea. Additionally, the tea masters will teach you about the history and complexities of their Chinese tea.
10. Tong Mern Sern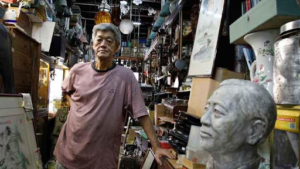 If you love shopping, then Tanjong Pagar got you sorted. You could visit Tong Mern Sern, a three-story shophouse that showcases antiques and second-hand items. Additionally, the various treasures and ornaments you can find include jade cabbages in cabinets, porcelain plates on the walls, typewriters lining the stairwells, old Chinese dressing tables, and ancient music players.
At Tong Mern Sern, you can buy event props or unique-themed antiques from the 70s or 80s. You need to specify the purpose of your purchase, and the owner will assist you in getting the ideal item to cater to your need. What better way to explore and discover Tanjong Pagar than to have fun browsing and shopping at Tong Mern Sern.
11. Platform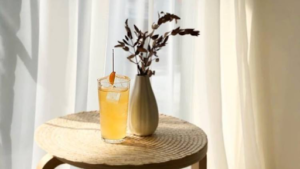 The Platform is one of Singapore's bars that aims to foster the culture of light drinking by offering light profile drinks. You can enjoy your drink from day to night on the Platform since they use natural ingredients from local stores to make you the best drink. Drinks at Platform are friendly to everyone, including people with special diets since they neither use dairy products nor fresh juices while preparing their drinks.
Additionally, they prepare low-alcohol drinks with a unique formation made with bay leaf, rose, pear, watermelon, chamomile, and pink peppercorn. You will discover dilution from the menu as you use ice on your drink to alter its taste over time. If you are a caffeine addict, you will sample their filtered coffee and tea and munch some finger food that will gratify your stomach. At Platform, you are guaranteed to enjoy your drink in a cozy environment as their staff provides you with warm hospitality.
12. Littered with Books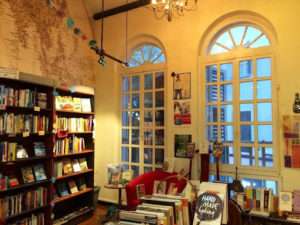 If you desire fun activities in Tanjong Pagar, then escape from the heat and glare into a cool, dim interior with two levels of books, either browsing or shopping for your favorite books. As the name suggests, Littered with Book is not your ordinary bookshop since it's filled all the place with books that you could spend an entire day browsing through.
The bookstore is beautifully laid out with personally stylized book sections enabling you to access cookbooks, best sellers, coffee table picture books, and other novels. They have very hospitable staff that help you trace the book you are looking for, so you don't have to sweat up. It will be way cheaper than your ordinary bookstore when you get a book at Littered with Books. The only thing you want to avoid when at the bookstore is to take photos since it's against the premise of ethics being a private space.
13. Luka Restaurant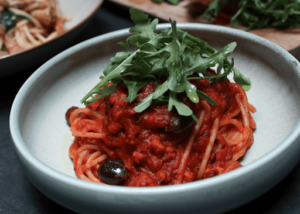 Luka restaurant is famous among Singaporeans for its fresh Italian-Japanese cuisines in a casual and chillaxing setting. You will derive a memorable experience when visiting Luka restaurant because their wine is sourced from the best wineries. They also prepare their food using fresh and high-quality ingredients.
You can choose various appetizers from their menu, including whipped bottarga cream and pretzel, smoked egg, Luka house-made Wagyu Bresaola, and house-made sausage. You can also create space for their Pizza made from chicken teriyaki, onion, green chili, mozzarella, spring onion, and mayonnaise. Do not just fill your stomach yet; enjoy their dessert made from Luka's Tiramisu, chocolate salted egg lava cake, and blueberry cheesecake.
14. Blue Ginger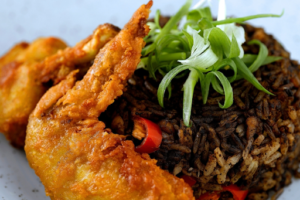 Blue Ginger can be traced back to the Peranakan culture. The culture combines Chinese and Malay techniques and ingredients, creating a unique and diverse local cuisine. The Blue Ginger is an excellent restaurant to enjoy a warm family get-together as you experience an intimate and comforting dining experience.
The restaurant is spaced out, thus creating a conducive environment for the entire family where you can heartily converse and satisfy your belly with their sumptuous meals. Moreover, you are guaranteed to enjoy a memorable experience as you devour the Peranakan food while connecting with your loved ones. This is because Blue ginger has stood the taste of times their chefs are well experienced.
You can enjoy various foods on their menu, including grilled hanger steak, milk chocolate fudge cake, Thai crispy octopus and calamari, spiced crispy long island duck, and grilled free-range chicken salad. That being the case, gather your entire family to Blue Ginger as you bond over their spicy and aromatic mouth-watering dishes
15. Cake Spade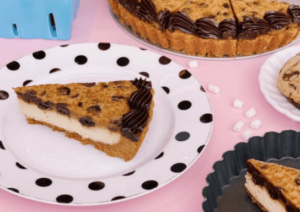 If you have a sweet tooth, then pop in at Cake Spade for their signature strawberry tofu cheesecake, and you will have a memorable experience of a lifetime. Additionally, you will be treated to their OTT milkshakes called 'cake shakes' available on Tuesday, Friday, and Saturday.
The cake shake comes in various flavors, including mudslide, Matcha Azuki, and vanilla shakes. Mudslide cake shake is the favorite to many people since you get a dark chocolate ice cream shake manicured with small slices of chocolate cake, Oreo cookies, toasted marshmallow popcorn sprinkled with caramel sauce.
Shariot will Take You to Tanjong Pagar.
With Shariot car-sharing and rental services, you have your ideal partner to easily tour Tanjong Pagar and its environs. Our cars are well maintained to manage most terrains comfortably, and you can also have a good entourage in your favorite restaurant. It is easy to book your car online using our app for a convenient and comfortable ride.