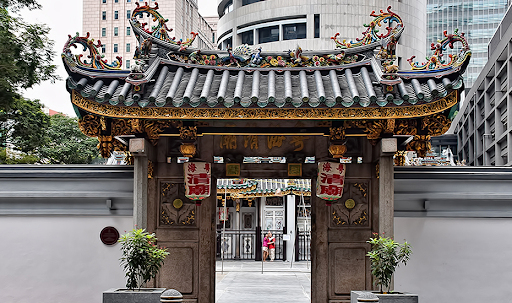 Singapore is a booming cultural hub, loaded with several exhibitions showing historical and cultural diversities. In recent years Singapore has seen ground-breaking art exhibitions and permanent exhibits in various museums located throughout the country. From the national gallery of Singapore to the Artscience Museum, Singapore architectures to secrete museums unknown to many citizens, we take you through the Island's exciting tourist destination.
The big-name museums like the National Museum of Singapore, the National Gallery Singapore, and ArtScience Museum are excellent options for your family to visit; however, you can also find the real gems in more clandestine, smaller, and less known museums.
You will discover hidden treasures in museums such as Singapore Musical Box and Cathay Gallery, while some obscure museums like Former Ford Factory will educate you with untold past stories. Let's explore some of the less-known museums and Singapore's offers.
1. Straits Enclave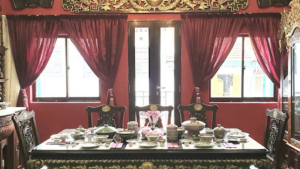 If you are interested in Peranakans and the Peranakans culture, Straits Enclave will teach you all about it. As you walk through this private museum, you will know why the Straits was famous in the early 1900s. The precious antiques and heirlooms collected from the Peranakans generations
This museum has past crafts and traditional culture kept alive- you can learn Peranakans beading, play the famous Cherki card game, try a full kebaya, and indulge in a homecooked meal with family and friends. Make a point to learn Singapore's indigenous culture by visiting Straight Enclave.
2. Singapore Art Museum (SAM)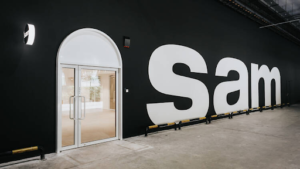 It is located in Tanjong Pagar DistriPark, providing art lovers with a thrilling experience. SAM has a new dig full of art, covering two floors, with a space of over 2,000 meters.
As you step into Singapore Art Museum's doors, you are met with two substantial climate-controlled gallery displays with 6-meter-high ceilings. You will also see a reception foyer, offering several art experiences to the delight of art lovers and an F&B space facing the port, providing a relaxing view, serving, and lounge area.
3. Battle Box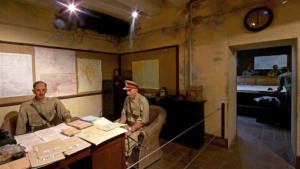 Battle Box Museum is located at the center of Fort Canning Hill. It was built where the British underground command center was during WWII. The museum takes explorers back along the history line to the error of war. Don't be scared; you will be accorded a 30-minute tour guide, allowing you and your family to ask questions and get an authentic historical experience.
Have you ever wondered how Singapore, the impregnable fortress, fell in the Japanese hands in 1942, although having twice the army? The answer could be on the Battle Box Museum.
At this underground tunnel, you will know how and where Singapore and Malaya surrendered to the Japanese within 70 days. You will discern the role this bunker played in the war and the actual rooms inhabited by the military at that time.
4. Mint Museum of Toys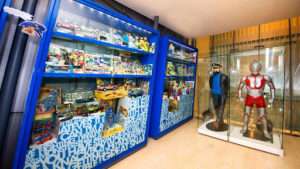 We are not discussing mint for freshening your mouth, Mint means Moment of Imagination and Nostalgia built for toys. It is the first of the kind in the world with several toys. The toy collection in this museum is valued at over $5 million!
Why not book your Shariot and take your children down memory lane on your childhood memories? The museum has a collection of over 50,000 vintage toys collected from different generations even before WWII. Your young ones will be excited, learning playthings you used during your younger years. You can also consider the museum's Instagram page for exciting facts about your favorite toys.
5. The Cathay Gallery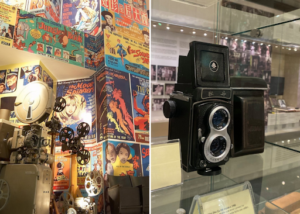 Are you in love with vintage movies and living around cinephiles? The Cathay Cineplex is the place to visit. Once you are here, do not end your trip at the credit; take the stairs to the second floor for more movie magic. This hidden museum has several movie collections from antique cameras, cinema chairs, and film projectors.
You will see various exhibitions at the museum, including a wall covered in old film posters featuring iconic flicks in Cinematic history, including the animated classics The Sound of Music and The Jungle Book.
Walking through The Cathay Gallery will inspire you with various stories, including the Loke family history. This family is the pioneer of Singapore's film industry and Cathay Organization. Do not leave the gallery without checking the black-and-white trailer of the horror flick produced by Cathay in 1957 called the Pontianak.
6. The Singapore Ant Museum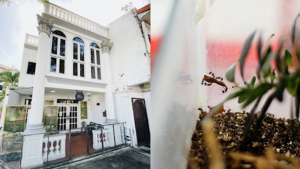 If you love nature and wonder if there are nature museums in Singapore, you should consider Singapore's Ant Museum. At this museum, you will gain a clear understanding of ants with over 50 different species on the Island.
Your educational journey will start on the second floor, housing various ant species collected from several secret spots across the country. For instance, you will see the scary Trap-Jaws Ants with huge mandibles that shuts at unbelievable speed. This adaptation helps the ant to evade danger quickly. Another species full of lessons is the Asian Army Ants, different in size from its workers.
Once you explore different ant species, you can step down to the first floor and feed your eyes with several art-inspired artwork and paintings on the walls.
The museum's founder, Zat, also conceptualized and created a striking majestic formicarium. This cannot evade you when vising Ant Museum. These Zat's creations include a golden music box, a zen garden, and a depiction of the Garden of Eden- all of which show how Zat interpreted life through ants. Indeed, an ant treats at Singapore's Ant Museum.
7. Hospital Heritage Museum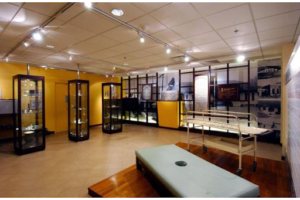 Singapore has made several strides in medical advancement, and some hospitals have museums to show you these developments. These museums allow you to see into the country's medical history. One such museum is the Tan Tock Seng Hospital Heritage.
Besides enlightening visitors about the hospital's history, the display space also features Peranakan's artifacts, starting from the mid-1800s. You will also see antique medical equipment and hospital relics, and sometimes they conduct art exhibitions.
You could wonder, how are arts and hospitals related? Tan Tock Seng hospital created an atrium outside the museum with The Healing Sky Garden to create an ambient environment for faster recovery.
8. Vintage Camera's Museum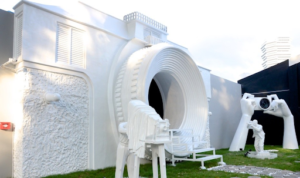 Instead of visiting the Peninsula Plaza, head to the Camera Museum for a one-in-a-lifetime experience. This museum is a wonder with over 1,000 antique cameras. It is the first Singaporean museum that collects analog instruments. Like its name, the building has a huge Rollei camera design, indicating what you will find in it.
We are intrigued by advancements in technology, and traveling down the history of photography helps us appreciate the film industry even more. You will see the forgotten old-school spy and pistol cameras on the museum's display.
Apart from parading vintage photography equipment, the museum also displays interesting nuggets concerning photography, retro photographs, and an authentic replica of the first picture taken on camera.
9. Singapore Chinese Opera Museum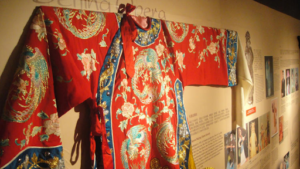 Opera Museums can be breathtaking for lovers of soothing music, and nothing is as relaxing as Chinese opera. Mr Bian Hui Bin grew up in mainland China and loved Chinese opera from a young age. From his younger years, he kept the love for this art in his heart, and when he arrived in Singapore, he intended to spread the love for Chinese opera to foreigners and locals.
The museum is located in a Kampong Glam shophouse on the second floor, showcasing the costumes, styles, and props used by different Chinese operas in Singapore. If opera music is your thing, pay tribute to this type of music by visiting the Singapore Chinese Opera Museum.
10. Singapore Musical Box Museum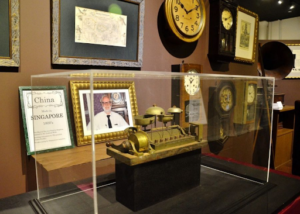 If Singapore Chinese Opera Museum left you hungry for more musical antiques, then Musical Box Museum will fill the void. This museum satisfies lovers of music interested in inventions, and it takes you back to when vintage musical contraptions reigned.
Singapore Musical Box Museum is located in the Unesco heritage building on Telok Ayer Street next to Thian Hock Keng temple. Here you will see over 40 collections of various musical boxes used in the 1800s and 1900s.
These collections are the work of Naoto Orui, a Japanese collector, and they highlight the rise and fall of famous musical inventions. This museum presents you with the privilege of seeing the famous wooden-horned Edison Opera Phonograph handmade by Thomas Edison.
11. Malay Heritage Centre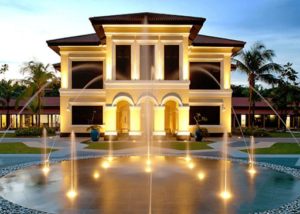 Singapore is rich in cultural diversity, and learning about these cultures can be exciting for you and your family. One such culture is Singapore's Malay. The internet can provide you with some information, but visit the Malay Heritage Centre to learn about authentic Malay history, culture, and heritage from the ground.
It is located at Kampong Glam in an iconic building that houses the Malay Sultans of Singapore. Here, you will see well-preserved interactive multimedia, historical artifacts, and exhibits that showcase the community's diverse history.
12. Lee Kong Chian National History Museum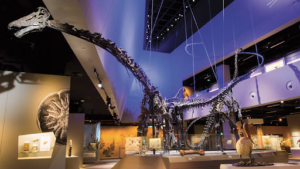 If you and your family are fans of dinosaurs, you have arrived home at Lee Kong Chian Museum. You see displays of skeletons of massive mammals and extinct animal species at the museum.
Lovers of nature and wildlife will delight in over ten zones showing various specimens from fungi plants to sea creatures and dinosaurs. Before you leave, ensure you pay homage to the surrounding gardens that showcase plants' evolution and habitats.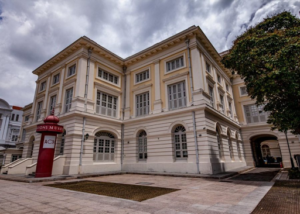 If you plan to visit this excellent museum, we advise you to set aside your afternoon for a thrilling experience. Here you will set your eyes on over five thousand years of Asian history through collected artifacts. The collections include artifacts showing the Gandhara culture and a detailed Buddha sculpture. Once you explore the Asian civilization, you can grab a beer at chill bars near the museum facing the Singapore River.
14. Gillman Barracks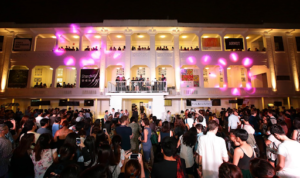 The Gillman Barracks Museum has several art galleries, offering a perfect hideaway for those searching for contemporary art. If you love Japanese art, you will love to find delight in Ota Fine Arts and Mizuma Gallery, featuring arts from renowned Japanese artists.
Foster Gallery exhibits the works of emerging local artists, meaning your visit to these centers will enhance local talents. You can also pay a visit to Yeo Workshop- an art gallery in the museum showing exciting works of international and local artists. Art lovers will undoubtedly interact with Singapore's art talents for inspiration at the Gillman Barracks Museum.
15. Goodman Arts Centre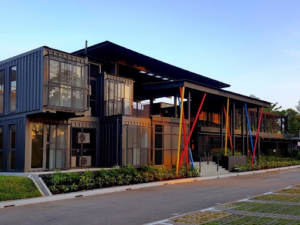 This museum is host to some intriguing art goodness. It hosts the National Art Council of Singapore, 36 art and creative groups, two F&B outlets, and several shared amenities for art enthusiasts.
While at this museum, do not miss the Institute of Critical Zoologists. Here, you will learn the relationship between urban societies and animals. You will also enjoy OH! Open House products- a group of artists, transforming Singapore's private neighborhood places into an art haven. Furthermore, the museum allows art lovers to appreciate sculpture installations, drawings, and films at Donna Ong.
16. The Gem Museum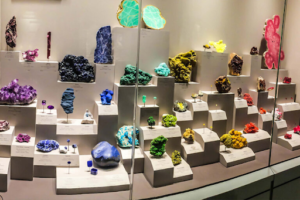 Are you fascinated by collection gems? The Gem Museum is rich in various gemstones and minerals collected across the globe. This private museum aims to educate visitors about gemmology. You will trace the gem journey from formed, cut, and shaped for trading.
The Gem Museum parades all gems, including colored diamonds and an extensive rock garden. You can time and visit when the museum conducts workshops and classes on the classification and value of different gemstones. With this knowledge, you will rarely be scammed by gem fraudsters.
Book Your Shariot to The Best Secret Museum in Singapore
Which museum do you want to visit first this 2022? We let you choose and take you in style with our modern and convenient cars. Don't worry about the distance to your favorite exploration site; with your smartphone, you can take advantage of our low rates and take your family to the destination of their dreams. You can learn a lot from Singapore's less known museums without breaking a bank and set goals for the next one to visit.