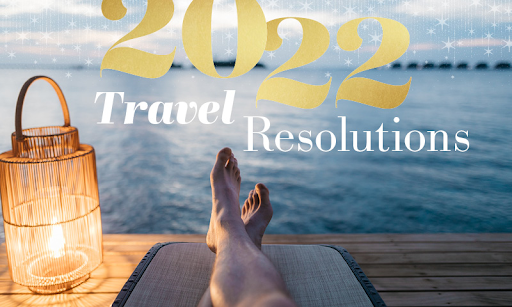 Every new year presents the turning of a new leaf when most people are enthusiastic and motivated to make changes in their lives. Most people delight in compiling down all their resolutions in a diary to maintain their focus at the start of the new year.
Although they have good motives, resolutions have become a cliché, with most people ditching them at some point in the new year. You could turn the tide in 2022 by setting for yourself realistic, memorable and enjoyable travel resolutions that will allow you to experience and explore the world to the full.
This article will guide you on how to make travel resolutions in 2022 that will not only help you dream but achieve them. Travel is transformative since it provides you with an opportunity to venture away from the usual habitat. This will help you learn, take more risks, try new things and enhance your personal development.
1. Utilize Long Weekends better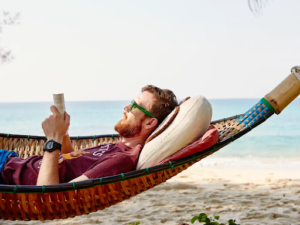 Most Singaporeans hesitate to travel since they fear the logistics involved in planning a vacation. This would include short leaves, booking flights in advance, and short holidays for long breaks. The year 2022 has plenty of long weekends that you can utilize to travel locally and still have a blast.
With plenty of fascinating destinations in Singapore, you could opt for car-sharing and rental services with Shariot to drive yourself to nearby places. This will enable you to explore different cities and states locally at a more convenient and affordable package. Therefore, plan out your long weekends as you get refreshed and revitalize your energy.
2. Limit Social Media Use and Increase Socialising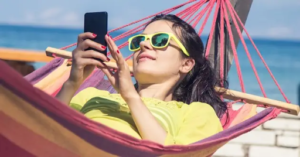 The truth is, most people are addicted to their devices, with the average person touching their phone 80 times a day. This has been shown to impact our overall well-being, specifically our mental health negatively. Many people who travel are more concerned about Snapchat stories, Instagram feed, and Facebook check-ins to appear cool on these platforms.
Spice up your adventure by knowing the people at the travel destination and learning about them. Consequently, instead of getting lost in your gadget, why not leave your phone in your hotel or within the car to advance your social life in 2022.
3. Book a Hostel and Skip the Hotel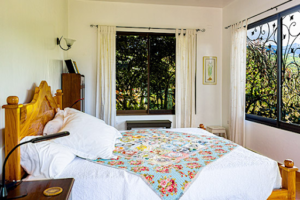 Singapore is a haven of both hostels and hotels. However, hotels provide you with less social interaction than hostels since you can check-in and stay for an entire week without meeting or talking to a single person except for the hotel receptionist. The best new year resolution you can make in 2022 is to book a hostel instead since it will enhance you to meet new people and try new things. Most hostels in Singapore organize various social events, including hostel dinners, happy hours, pub crawls, and walking tours.
Since most hostels have common areas shared by guests, they will provide you with ideal opportunities to break the ice as you socialize with people from all over the world and learn about their cultures while you enjoy your travel. Additionally, checking in a hostel will save you money and afford you a more extended stay during your trip because they offer cheaper packages compared to hotels.
4. Try New Things and Experiences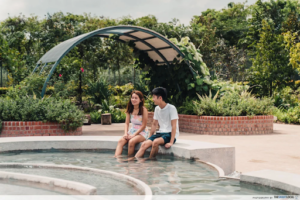 Singapore is a prosperous multicultural and multiracial Asian society with the Chinese, Malay, Indian and native Singaporeans. This provides you with an ideal opportunity as you plan your new year's travel resolutions in 2022. You learn and enjoy their diversity by exploring their various cuisines, culture, festivals, and social gatherings.
Moreover, you can take the road less traveled by visiting their crowded flea markets, skipping the fancy malls, getting your meals from street vendors, and passing exotic restaurants for an unmissable experience. Your travel around Singapore after sundown will enable you to enjoy the vibrant nightlife with skyscrapers shining like rock stadiums as you jam to their pumping music that will bring you back to life.
5. Blend in With the Locals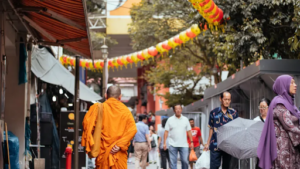 Most travelers are reluctant to meet new people in a foreign city. "What if they rob me?" What if they are not friendly?" All these are assumptions on what the locals might be. Therefore, jet out of your comfort zone and blend in with locals by paying attention to how they act, where they congregate, dress, what they do- and imitate them.
Understanding their customs and adopting their way of doing things might help you keep safe in places where outing yourself as a new tourist would make you susceptible to robbery. When you take the initiative to blend with the locals, you might be surprised to learn that they are friendly and welcoming despite meeting you for the first time during your travel.
Even though you will not understand their culture for the first time, you should walk their walk without assuming that their custom is similar to yours. For example, some cultures are against maintaining direct eye contact and smiling at strangers, which could differ from where you come from.
That being the case, make your new year travel resolution for 2022 exciting by blending in with the locals at your destination, do not hesitate to join the party or visit their homes when they invite you over.
6. Get Yourself Travel Insurance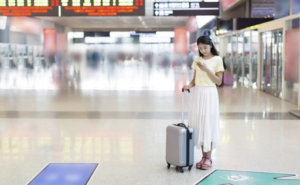 If you are an adrenaline junkie, there's no better way to kick off the year with travel resolutions that would give you an adventure of a lifetime. You could engage in action-packed gigs, including skiing, rock climbing, paragliding, skydiving, and cliff jumping.
The best precaution is to get yourself travel insurance since it will cover you against various risks related to travel. Some of the things covered by your travel insurance include emergency medical needs, flight cancellation, accidental death and dismemberment and, damage or loss of baggage and personal items.
During travel, people encounter many unexpected events; thus, one of your new year resolutions could be getting yourself travel insurance which will give you peace of mind as you embark on your desired destination.
7. Map Over Itinerary
Another better new year travel resolution in 2022 would be planning a spontaneous journey. However, this does not mean you should ignore looking at the map and driving in circles without expectations. You could map out your itinerary to save you up on travel anxiety, thus satisfying the human desire to plan and saving you on time constraints.
Some people enjoy spontaneous travels since it leads to surprise, giving them the greatest pleasure. Challenge yourself this year by making spontaneous plans and traveling where the road takes you. This will provide you with a rare opportunity to explore myriads of things in Singapore and discover the courage you possess.
8. Get on a Road Trip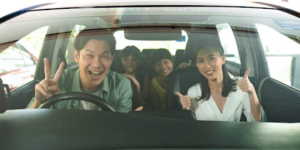 The Corona Virus Pandemic has changed how the world interacts in the form of traveling. With the main restrictions imposed for public travel facilities, most Singaporeans are skeptical about traveling. The year 2022 presents you with an opportunity to enjoy a soothing experience as you embark on a road trip.
Singapore is bestowed with various unique, beautiful places, thus making it ideal for a road trip. You will derive many benefits from a road trip, including engaging with the world and its changing landscape. Additionally, you will bond more with your family and friends, meet new people and explore wherever you want to go.
A road trip provides you with the flexibility to travel at your own pace and live in the moment without having to follow a specific schedule or rushing through. Therefore, prepare for a journey on wheels by contacting Shariot for car sharing and rental services to enjoy maximum fun and added safety by minimizing in-person interactions with people outside your close travel circle.
9. Travel Responsibly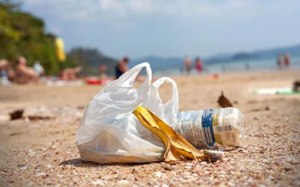 Most travelers carry throw-away plastics, plastic shopping bags, and take-out packaging that they dispose of after use. Unfortunately, these plastics wind up in beaches and oceans, which endanger marine wildlife and disrupt the delicate ecosystem. Additionally, irresponsibly throwing plastics or glass bottles could be dangerous for other travelers since they might cut themselves.
You should make a new year travel resolution in 2022 to minimize the use of plastic bags and bottles by replacing them with reusable ones or purchasing locally filtered water. When most travelers resolve to minimize polluting travel destinations, they leave these places attractive and go home with happy memories.
You can have an unmissable experience while traveling without living physical evidence of your tour through littering around. Moreover, travel times are meant to make people unwind and rejuvenate; disposing of your litter responsibly could save you from getting in trouble with authorities.
10. Write About Your Travel Experience in a Dairy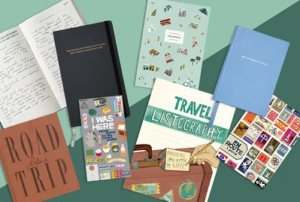 Most Singaporeans delight in taking Instagram-worthy photos or videos to record their travel experience. The truth is, pictures communicate a thousand words; however, these pictures gain more meaning when words are attached to them. That being the case, why not resolve to make travel resolution by writing down about your experience.
Since you cannot capture some experiences with a camera, it would help to write down your great stories explaining the joys, frustrations, cultural misunderstandings, and dramas you encountered at the travel destination. For example, it is not ideal for taking pictures when a monkey is on your head or when you encounter a lion or elephants during your vacation; hence, writing enables you to keep a detailed record of the sensational experiences.
11. Overcome Your Travel Fears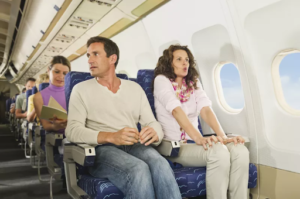 Some people miss out on the adventure of travel because they experience Hodophobia, which occurs due to extreme fear of traveling. The phobia is evident in various ways, including the inability to pack and leave home, hesitancy to travel to unfamiliar places, and fear of boarding a plane or a train.
You could make new year travel resolutions to help you overcome the fears that cloud your mind. Although the cause of Hodophobia differs for individuals, you successfully manage travel anxiety by learning about your triggers, planning well in advance, practicing relaxation techniques before the journey. Carrying some distractions like music or reading a novel, and bringing along a travel companion who can help you stay calm as well.
Additionally, you could visualize yourself in some of the magnificent places in Singapore before embarking on the travel to help you build your confidence and reduce success. You could list all your fears and resolve to overcome each one of them every time to travel to a different destination. By the end of the year, you will at least have conquered your fears and experienced an unmissable adventure.
12. Travel with Your Family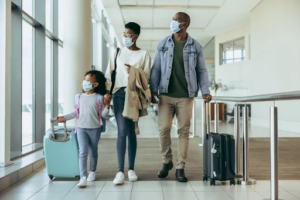 The digital world has made life easier for the modern family since they can have many tasks accomplished within a short period and time. However, this has also contributed to less family time since most parents are busy and keep their children distracted by digital gadgets.
You can break free from this lifestyle by resolving to make new year resolutions to travel more with your family since it will enable you to spend quality time together. You do not have to plan a huge, unique but straightforward getaway together where you can play games, go hiking, enjoy heartfelt conversations with them.
Moreover, traveling with your family, especially the small guys, remind you to appreciate the little things in life. Since children are naturally curious compared to adults, they are likely to enjoy their surroundings more. Most children ask lots of questions when they travel to a new place.
Therefore, prepare to research your destination in advance, thus saving yourself the embarrassment. Your kids will gain new ideas and fresh perspectives as they interact with people from all walks of life during the vacation. There is no better way to travel this new year than taking your family along for a learning, memory-making adventure!