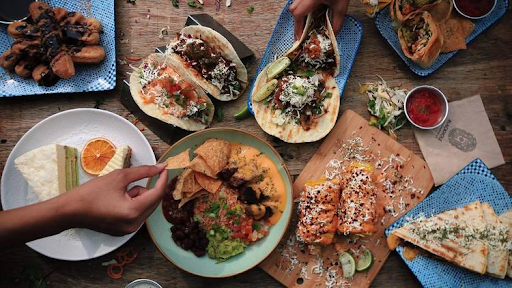 Are you searching for the best Halal foods in Singapore? Several eateries on this Island have followed the halal route by producing delicious meals and accommodating our Muslim friends. There is no shortage of the best halal foods in Singapore, with many restaurants operating as halal-certified or owned by Muslims. We have put together a list of restaurants and cafes worth exploring for certified meals.
What is Halal?
You may see the halal café in Singapore with the halal logo displayed in front of a restaurant and wonder what it means. Halal means allowed or lawful in Arabic, while haram signifies unlawful or disallowed foods. A halal certificate means that all foods offered at the restaurant are suitable for Muslims' consumption.
It is not just the alcohol, pork, and lard that Muslims scorn, but other disapproved ingredients. For instance, meat that was not humanely slaughtered or from dead animals, poisonous plants, and dog meats are haram.
Singapore's Muslim Association conducts thorough research on the restaurant before issuing the halal certificate, thus ensuring that Muslims consume food that conforms to their religious standards.
The Fabulous Baker Boy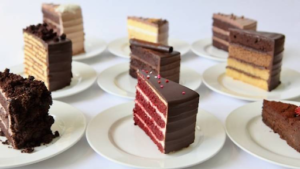 This famous halal café in Singapore is known for its diva-themed cakes, and the baker creates over 14 elegant treats named after various rock stars. Here you can sample Beyonce- a cake with yogurt sponge and lemon, or have a taste of Ms. Celine Dione- a cake with macadamia sponge and white chocolate.
The fabulous boy also has creations dedicated to friends and loved ones. This passion originated from a belief that the best halal foods in Singapore should be capped with a delightful dessert. Before you indulge your sweet tooth in the cakes, order some mouth-watering foods, including fried chicken and waffles at $24 or eggs Benedicts coupled with homemade sourdough brioche at $16.
If you are in the mood for indulging and partying, you could go for jazzed-up creations starring sinful macaroni and cheese marinated chili at $24 and more. The meals and the desserts are the results of cooking with love. The owner insists on making all meals in-house without adding preservatives, and the focus is on giving the customer clean meals that will stand the test of time.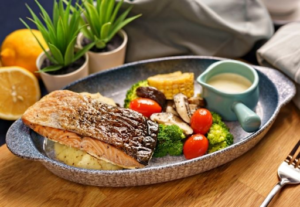 This café is found north of Singapore and is located in Woodlands Swimming Complex. After a soothing swim in the pool with your family and friends, you can enjoy delicious dishes here. They offer western-centered dishes, including burgers, pasta, drinks, and desserts.
You can enjoy grilled salmon coupled with organic vegetables and excellent soup for your throat. If you love seafood, you can delight in their crab dish topped with chili for an exquisite taste. After you have filled your belly with these sumptuous meals, crown your experience with a wide variety of desserts. You can be confident that the food you eat is halal and refreshing.
Musa Muslim Food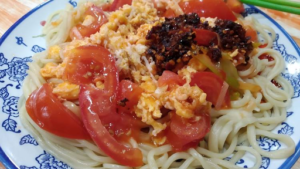 Musa Muslim food restaurant is also called Niu Zou La Mian and is located in a hidden food court in Ubi. Unfortunately, it is a one-person show at this halal Singapore restaurant, with Musa making fresh and cooked hand-pulled noodles. This means that sometimes you could meet long queues as people wait for this delicacy. Therefore, exercise patience.
The prices are reasonable, with the famous dish- beef La Mian-going for $5. Another popular dish is the slurp dipped in rich and comforting broth. You can count on their generosity with beef slices if you are a beef lover.
If hard-hitting spices in food are your vibe, you could try Musa's dry noodle topped with cumin lamb at $8. Moreover, you could have a taste of cumin and caramelized onions cut on gamey mutton served with noodles. We recommend coming with your family or a friend; the servings are often huge.
Good Old Days food court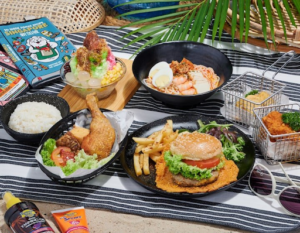 Are you in Sentosa with your family and looking for affordable halal foods? Good Old Days is the place to go. This halal restaurant is located outside Beach Station, and your family can branch here for excellent halal meals before heading to the sand to play. The Food Court level two offers visitors various dishes to choose from, including Nasi Briyani, stir-fried Hokkien Mee, and other mouth-watering cuisines.
Ichikokudo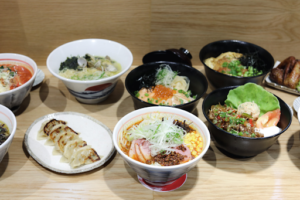 This halal café has branches all over Singapore in places like Changi Airport, Somerset, Boon Lay, Yishun, Bukit Panjang, Suntec City, and Paya Lebar. Ichikokudo ensures that you have the best halal Hokkaido ramen for dinner coupled with delicious broth. If you love meat or seafood, you can include them on your plate.
Singaporeans thirsty for a comforting and warm bowl of soup will quench their thirst here at an affordable price. You can finish your dinner in style by incorporating watermelon slices and gyoza. Before you leave, have a taste of their iconic green tea to wrap up your experience.
Kucina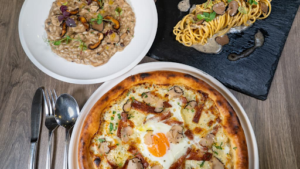 If you've longed to have dinner in Italy but are deterred by distance and the cost to go there, don't worry. Kucina gives you an Italian experience at the heart of Singapore. Though it is located in KINEX Mall, this halal Singapore restaurant will figuratively transport you to Rome with its classy and charming interiors.
In Italian, the term Kucina means kitchen. The restaurant is Muslim-owned, offering customers delicious halal Italian cuisine. Despite its humble beginning, Kucina has become one of the top Italian restaurants serving the best halal foods in Singapore. It has achieved significant feats, including being the sole partner of NDP 2020 in catering and winning the Singapore SME 500 Awards 2020-2021.
Kucina aims to provide Muslims and non-Muslims with authentic and high-quality food. What makes Kucina stand out?
Its founder Chef Omar is an Italian Muslim chef with a great wealth of experience in the industry. The restaurant's reputation is high, with several dignitaries enjoying their meals here. The meals are organic, and all its pasta is handmade from scratch, giving them an exquisite taste.
All Things Delicious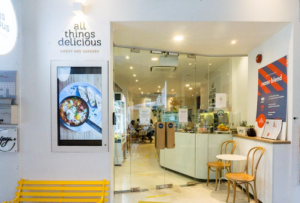 Muslim friends often have a challenge in getting authentic halal-certified cookies, cakes, and scones. This need is filled by halal cafés in Singapore, including All Things Delicious. This restaurant can be found near Crawford Lane, with the owner-Mel, achieving her dream of opening a cake and café place.
The restaurant has quickly grown and has a second store opened next to Arab Street. The menu is diverse, covering pancakes, sandwiches, rice and grain bowls, scones, cakes, and more. If you are looking for something tasty worthy of your money, consider All Things Delicious. What else makes this halal café in Singapore stand out?
It has a unique rebate and reward system called Delicious Dollars. You can collect Delicious Dollars whenever you spend at All Things Delicious. Furthermore, it has an order and delivery system, named "ATD To Go," starting from 10 am and ending at 5 pm.
Mukishidonna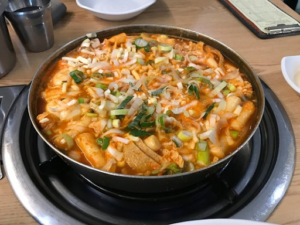 Mikishidona is a Korean restaurant serving the best halal foods in Singapore for Korean food lovers. Since Singapore is multi-lingual, restaurants here cater to various nationalities, including Korea. The sign at Mukishdonna can tell any Korean food lover through the picture that they are home. Its signature dishes include army stew or Budae jjigae- a nutritious red spicy broth. You can also indulge in fish cake and rice, various meat soups coupled with savory toppings.
Restaurant Aisyah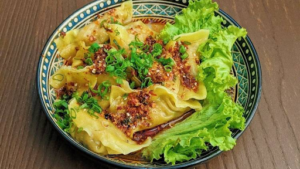 Restaurant Aisyah is a halal Singapore restaurant known for making juice meals, ranging from handmade noodles to cumin lamb to rich beef stews and spicy dumplings. Anything in Xinjiang cuisine is found at this buzzy eatery.
Like the Sichuan cuisine, this restaurant generously uses fragrant spices such as cumin and peppercorn. One popular dish here is its hand-pulled noodles from five noodle variations. You can choose from thin or flat wide noodles, whichever satisfies your cravings.
If you have come in a group and have more relaxation time, order the dumplings and skewers on the menu. They are the best halal foods in Singapore, and this restaurant adds to their tastes with spicy sauce soaked in savory chili oil. Restaurant Aisyah is generous with its meat stuffing in the dumplings.
Customers choose which meat they want- chicken, beef, or mutton. The skewers can cost as low as $1.2, and it comes with a special Xinjiang spice.
The Mad Sailors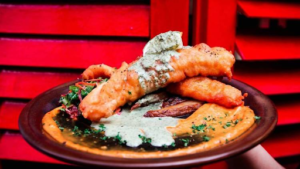 The Mad sailors are one of the best halal places to eat in Singapore if you miss the classic British dishes like fish and chips or buggers and Mash. It is located in Haji Lane, with some elite names like the Co-Op, Afterwit, and Tipo. However, the Mad Sailors delight anyone seeking a British grub with a Singaporean twist. For instance, their classic English breakfast costs $23.90, while fish and chips masala costs $17.90. All you need British-wise is found right here; it is served the way you like after ordering.
The Malaya Council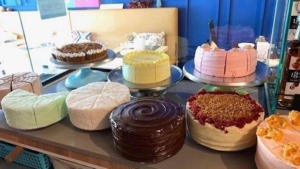 Malayan Council is a halal Singapore restaurant known for its localized pasta dishes. You can also count on rich, indulgent cakes made with an Indian touch, and their prices are considerably lower, with a plate of chips and cereal fish coating for $28. You can also partake of a serving of chili lobster at $48. All these dishes come with a fried mantou bun to help you soak the sauce. After the delicious meal, you can crown your dinner with a slice of Ondeh-Ondeh cake topped with coconut cream and crunchy gula Melaka at $9.5.
Sari Ratu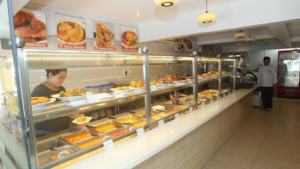 Sari Ratu is a stickler for tradition, no wonder it is on the list of best halal places to eat in Singapore, offering the best halal-certified foods. If you want a place that serves authentic Nasi Padang in Singapore, look no further than Sari Ratu. The restaurant has a variety of meals to choose from, and if you are not careful, you could take more time making an order than eating. Some popular halal dishes here include eggplant in chili, the rendang, fried fish, grilled chicken, and beef tendon curry. How we love these dishes, the enticing smell can salivate you from afar.
Yassin Kampung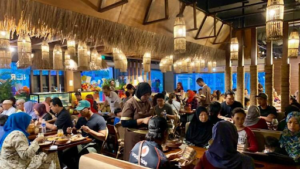 This popular restaurant had a humble beginning, starting as a family business. It has grown and now has a few outlets in Singapore. Its owner is of the Muslim faith, operating under halal certification. The restaurant's menu has expanded, incorporating several local dishes, such as Mala and hotplate. You can also experiment with their durian chicken to make your dinner delightful.
The Halia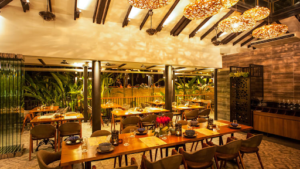 In addition, having a fantastic view and landscape, this halal café in Singapore prides itself on being halal certified. Though you will have to dig deep into your pocket to enjoy meals here, it offers one of the best halal foods in Singapore. If you have a surprise romantic date night, you could consider Halia, and your partner will be swept off their feet. The serenity and the food are worth spending on.
Copper Chimney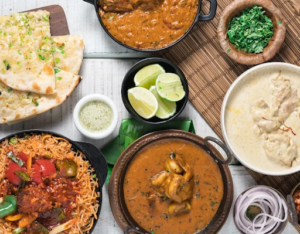 Copper Chimney is a halal Singapore restaurant located in Marina Bay, Farrer Park, and Chai Chee. It is famous for its specialty in Indian Chinese and North Indian cuisine. Here, the chefs use fresh spices from the motherland to create a perfect flavor.
Starters include flavorful Masa Roomali, Kurkuri Bhindi (deep-fried lady's fingers), and thin bread sandwiched with tomato and onions. Its main dishes include exotic Chili Cheese Naan, Salmon Fish Masala, and Chicken Labaddar, perfectly cooked in a tandoor, and the restaurant has a custom-made tandoor for cooking its meals.
Don't forget to taste the Triple Szechwan Rice. It is one of the visitors' favorites, made from fried Hakka noodles, long-grain rice, and spicy gravy, thus creating a fantastic hotplate dish of comfort.
Shariot is Your Halal Restaurant and Café Partner
What is a good meal without a proper transportation plan? You want to give yourself a comfortable treatment with the best halal foods in Singapore, and Shariot car-sharing and rental services are here to add to that comfort. With your smartphone, you can request a car of your choice within minutes. Our cars are well maintained and will give you a state-of-the-art arrival at your dinner or luncheon.