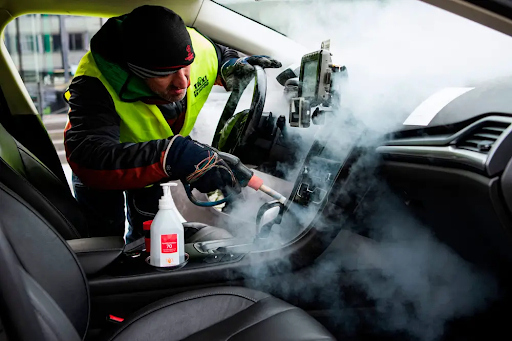 The covid-19 pandemic has continued to claim many lives across the globe, with many countries implementing many restrictive rules to curb its threat. The virus has been mutating from one variant to another, with the current Omicron variant sending chills down many people worldwide. Travel restrictions lifted by several countries have been reinstated, baring individuals from affected areas from traveling.
This makes many people wonder if it is safe to travel by public means or via a car during the Omicron variant era. Since the virus seems to mutate from one version to the next, humans must find practical ways to deal with it. So, how can you safely use car-sharing services during this pandemic? Traveling by public means is scary enough for many individuals, while personal cars are expensive to buy. This is where car-sharing comes in. This article will examine car-sharing practices that can help you and your family travel safely to a destination of your choice.
Car-Sharing During Covid-19 Pandemic
The increase in the number of Covid-19 cases in various parts of the world has led to work from home policy implementation. Households spend more time at home than ever before, and the need for owning a car is losing value in the eyes of many Singaporeans. Many car owners have their vehicles unused most days of the month and, as such, use car-sharing companies like Shariot for local errands.
During the holidays, with the threat of Omicron Variant still alive, many Singaporeans resort to visiting local attractions using car-sharing services. Companies offering these services have reported increasing customers seeking their services, and the trend is likely to continue even post Covid-19. Some people trust car-sharing services for safety than public transport since they have minimal contact with others. Covid-19 has taught people a new way of working- remote working, and a new way of traveling- car-sharing. However, even with car-sharing services, you still need safety precautions. Consider things you can do to keep yourself safe and what Shariot does to ensure your safety.
Limit Contact
As you use car-sharing services, limit contact with people you do not live with. Picking up individuals headed in your direction, even for a short ride, could expose you to the dangers of contracting the disease. If you take your family for an outing or visit local sites, travel in the same car with people coming from your house. You do well to avoid carpooling with your neighbors or friends; this virus does not know friendship. Our company also ensures limited contact with our customers with no paperwork involved. After completing your booking online and providing the necessary information, we will hand you the key- the only time we meet- for your ride.
Clean and Disinfect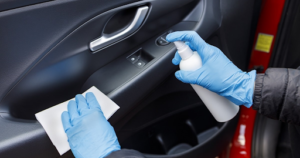 At Shariot, we clean and disinfect our cars once the client returns them after their travel. We give the next customer a clean, disinfected car to ensure your safety. We are cleaning our cars several times a day than usual, with our professional team using approved disinfectants to wipe the car's entire interior. We provide special attention to common surfaces, such as the steering wheel, doors, handbrake, and gearshift. These disinfection chemicals kill any virus that could have landed on these surfaces. Our cleaning team is working around the clock to follow the Coronavirus hygiene regulations, and they maintain the cleanliness and safety of our fleet. Furthermore, we provide you with sanitizers to ensure you sanitize your hands before entering the car, which you can use throughout your journey.
How can you help with cleanliness? Ensure you keep the car clean as you travel from one location to the other. When you return the car, remove all your belongings, including any leftover food or dirt from your trip. Our team will then do the general cleaning and disinfection before the next client.
Wear a Mask and Gloves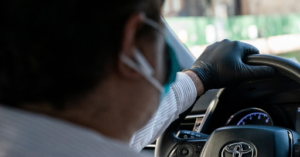 Wearing a mask while traveling has become mandatory since the virus is airborne. Studies show that Coronavirus stays in the air and can be inhaled by those around the infected person. This means that those without a face mask have a higher risk of contracting the disease.
Singapore has strict rules on wearing masks for passengers using public means and personal cars. Therefore, Shariot encourages its customers to wear a mask, in line with the government and WHO's regulations. This would also show kindness to others you contact during the car-sharing process. The arrival of the Omicron variant shows that the world is not out of the wood. Therefore, we need to follow all necessary guidelines for our safety.
Stay at Home When Sick
If you have developed fever, or any signs of the virus-like difficulty breathing, coughing, contact your doctor or healthcare provider for a medical check-up. You want to stay home isolated until you confirm it is not the virus from your doctor or nurse. It is unkind to use public transportation or car-sharing services to run errands with these symptoms, as you will put others at risk.
Paperless Payment System
Our goal is to protect our esteemed clients from contacting the virus in our cars. We have embraced digital money, allowing you to use your credit cards as a means of payment. Cash is often covered in germs and can be the agent of virus transmission. The outbreak of the virus has seen the rise in mobile payment options across the globe, and we at Shariot have been championing digital money from day one.
With paperless payments, you avoid contact with the hard cash and your wallet. Since our cars are keyless, with only a swipe from the app to unlock technology, we minimize interaction between clients and our team. You pay paperless and drive keyless for your safety during and after the pandemic.
Get Vaccinated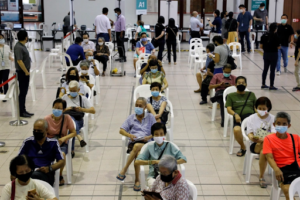 Vaccination enhances your immune system and reduces the risk of contracting the virus. Most government has made it mandatory for their citizens to be vaccinated. In Singapore, the vaccination rate is at 88.4%, meaning many people take their health and others seriously. If you are vaccinated, you will help prevent virus transmission while using any means of transport. Though others are still skeptical about the vaccines, statistics show that it is the only safe way of beating this disease. Here at Shariot, we encourage our esteemed clients to get vaccinated and help keep Singapore safe.
Car-sharing Your Travel Alternative During Covid-19
Public transportation poses transmission since not everybody exercises caution while using their services. Personal cars have become more expensive with little usage time as cars stay on the parking lot most of the time. People are looking for a reasonable and cheaper way to move during this Covid-19; the solution- car-sharing services. You do not need to own a car with car-sharing services, but you can use it whenever required. The convenience and the comfort of car-sharing services make them an ideal alternative to car ownership. As countries continue to advise their citizens to limit travel this holiday, we encourage Singaporeans to take advantage of the Island's rich beauty and visit some of its fascinating sites. Your Shariot awaits as you plan for an in-house vacation during this Covid-19 period.