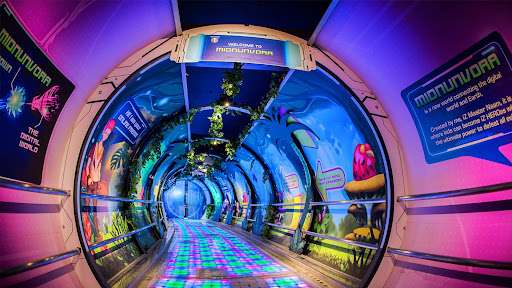 If countries were awarded for diversity, Singapore would stay top in the first place. Not only is Singapore a melting pot of ethnic cultures, but it is also a blend of many different customs, cuisines, and art-all coexisting peacefully together. The country's geography is very diverse, from large islands groups, mountains, and tropical rainforests. What's more, Singapore is a bustling haven with impressive attractions, thrilling activities, and plenty of day trips for the entire family. Do you love dining, enjoying history and culture? Is nature tripping your thing? Look no further. This article will enlighten you about some exciting, fun places you can visit with your kids to make this holiday amusing and memorable.
1. Skyline Luge Sentosa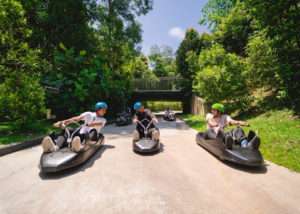 Whenever you think about Singapore, invariably, Sentosa Island will come up into the conversation. This island is Asia's favorite playground with fantastic adventures. Skyline luge is an outdoor activity on Sentosa Island filled with fun for people of all ages, including your little ones. However, remember that children need to be 6years old to enjoy the luge alone; otherwise, they should ride with an adult. You can choose from various luge tracks, including the
Dragon, Kupu Kupu, Jungle, and Expedition trail. Each luge track is designed with thrilling features such as exhilarating tunnels, hairpin corners, and exciting downhill slopes to enable you to twist and turn through the mystical forest. Additionally, you can enjoy a Skyride to the top that will allow you to soar above the canopy trees and give you have a better view of Singapore's skyline. The skyline luge will provide you and your kids with a memorable experience.
2. Experience Winter at Snow City Singapore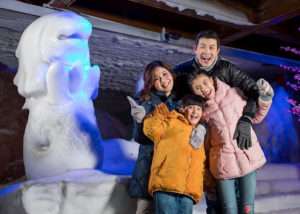 Natural snow does not fall in Singapore because it experiences high temperatures all year round- as it is close to the equator. Snow city makes up for the snowy winter season, allowing you to escape the scorching heat of different landscapes and temperatures. Snow city is a winter wonderland with various features, including an ice gallery, bumper car arena, snow slope, igloos, cartoon ice sculptures, northern lights, shooting arena, snow chamber, snow playground, and treehouse adventure playground. This allows your kids and everyone in the family to enjoy the magical moments.
3. Enjoy a Meal at a Character Themed Café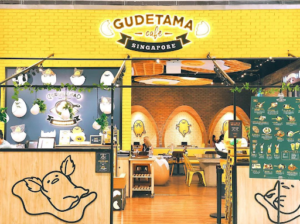 With the digital transformation shaking the world, Singapore aims at creating character-themed cafes to appease the image-conscious millennials. These cafes are distinguished with unique features, such as decorated themed food and drinks with popular characters, games or movies, and Instagram- worthy locations. Your kids will have a blast dining in their favorite character café since they will not only enjoy exceptional meals but a memorable experience with the food. You can enjoy meals as you take photos since everything in the café is made with the features of a particular celebrity character, including the furniture and the menu.
4. Hike at Hindhede Nature Park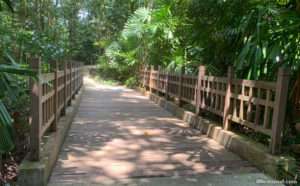 If you are looking for a kid-friendly trail hike, Hindhede nature park has you covered since it has easy and short hiking trails as well as climbing nets and swings. The nature park is also a kid's playground, with places of rest if you are tired and would love to refuel.
5. Visit Singapore Zoo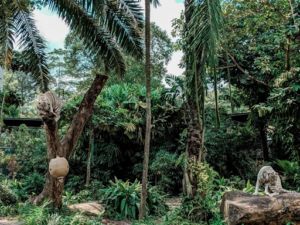 Singapore zoo is one of the best globally, with a wide range of animals and great enclosures that allow you to get close to the animals without any risk. Your kids will enjoy swimming at the great waterpark; therefore, remember to carry their swimming costumes as you visit the zoo. You will also enjoy taking pictures with the parrots and snakes after a memorable day at the Park. You will enjoy other kids' activities in the zoo include a high rope course and a petting zoo.
6. Explore Science Center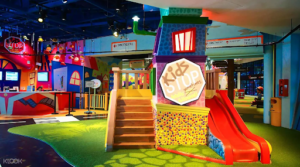 Most kids are fascinated by the science center because it provides a perfect place for learning and a fun visit. Your family will have an opportunity to learn about science, nature, and technology at this center. Additionally, the science center is endowed with various exhibits, including a Waterworks play space where you can learn about water as you get wet, Dino Quest with dinosaur expedition, and Eco garden that contains a living laboratory of plants.
7. Experience the Spectra Light and Water Show at Marina Bay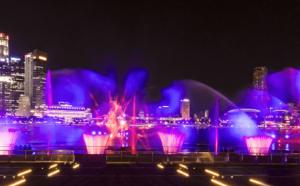 You will enjoy a spectacular nightly light and water show, and your kids will love it. The water show starts at night, and it features music symphony, colorful visual projections, lava, and mist effect that will give you a memorable and extravagant experience.
8. Take on the Slides at Admiralty Park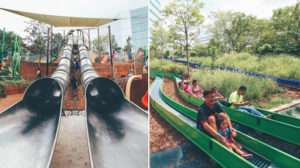 Do you feel young at heart? Are you willing to act like a child to bond with your kid? Admiralty Park is the ideal place for you. Equipped with 26 unique slides designs, you can enjoy a wild ride down the terrain that will blow your mind. The Park is subdivided into areas, such as family terracing, junior, and adventure. The Park also accommodates children with special needs since it has a playground with fitted wheelchair swings and a merry-go-round to ensure all children have a blast.
9. Enjoy Bird Watching at Jurong Bird Park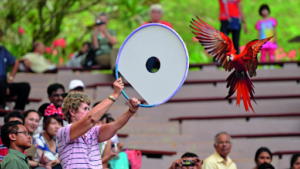 Bird watching at Jurong Bird Park will provide you with an opportunity to explore the over 3000 birds and their different species. Your kids will enjoy feeding the birds and interacting with the parrots. The bird park has a flamingo lake and a 30-meter-tall waterfall, creating tranquility and enthralling everyone.
10. Explore Universal Studios Singapore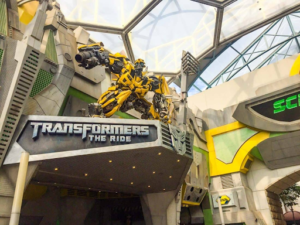 Universal studio happens to be one of the best in Asia. Some of the features that make it universal include sesame street spaghetti chase, dueling roller-coaster, push-in boots giant rides, and kiddie characters that will leave your young ones entertained. Additionally, a wall rock-climbing will give you an adrenaline rush as you search for fossils of the lost world. Your kids will have a memorable experience upon meeting their favorite characters at the studio.
11. Explore Sea Creatures at S.E.A Aquarium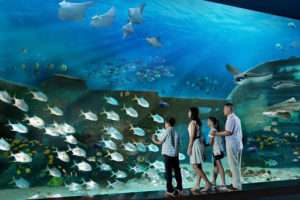 S.E.A Aquarium houses over 100,000 marine creatures with over 800 different species from 49 habitats. The experience is breathtaking for you and the kids since you will have the opportunity to see dolphins, sharks, and colorful fish. At close range, you will have a beautiful chance to educate your children about marine life and the value of protecting it.
12. Visit the Dolphin Island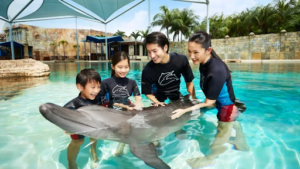 Are you a daring swimmer? Do your kids enjoy playing with water? Dolphin Island will give your family an experience of a lifetime as you play and swim with the dolphins. You will interact and bond with these fantastic creatures at a personal level.
13. Enjoy Forest Adventure Treetop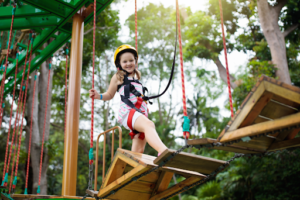 If you love to adventure outdoor, then the forest adventure treetop is the place to visit with your family. As a family, you will have the best magical and memorable experiences as you explore through the forest, creating a tight bond with the kids. The kids will enjoy the zipped game by zooming across a zipline suspended over a bed of water.
14. Have Fun at the Sentosa Beaches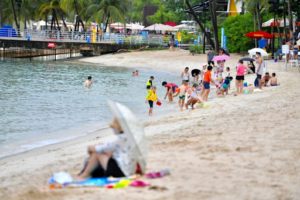 Sentosa Beach is enriched with three relaxing beaches, including Siloso, Palawan, and Tanjong, accommodating thrill-seekers, sports enthusiasts, families, and day-trippers. The beaches provide the following activities kids playground, swimming, sunbathing, bungee jumping, flying down a zipline, indoor skydiving, and water-jetpacking. This will ensure you get an adrenaline rush and have an excellent experience.
15. Explore Trick Eye Museum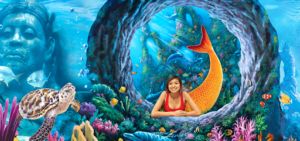 Trick eye museum features over 80 optical illusion paintings and art equipment that turn 2D artwork into 3D canvasses. You will have the opportunity to interact with the elusive exhibits by touching and snapping Instagram photos with these fun pieces giving you a feeling as if you're inside the painting.
16. Explore Madame Tussaud's Singapore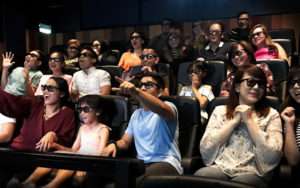 You kids will meet with historical figures, political leaders, and celebrities who have already died inside this famous wax art museum. Your kids will learn to enjoy rubbing shoulders with people they only read about or watch on television, like Iron man and Captain America in the wax form in the 4D segment.
17. Have Fun at KidZania Singapore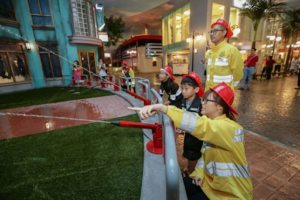 Most kids are inquisitive, and they like to learn new things. At KidZania, your young ones will be educated and engage in role-playing activities such as becoming little chefs, performing surgery as doctors, piloting a plane, and extinguishing the fire as firemen.
18. Visit the Butterfly and Insect Kingdom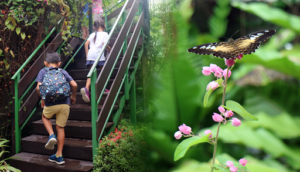 The butterfly park is endowed with over 50 species of butterflies, including creepy crawlies like gigantic beetles, stinging scorpions. Your kids can have fun chasing after the colorful free-flying butterflies and learn more about insects through the displays in the showroom.
19. Run a Riot at Jewel's Canopy Park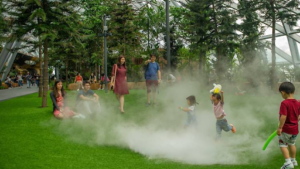 You will experience a fantastic indoor playground with your kids at this wonderland. The canopy park has various features, such as net bouncing, sliding down the art sculpture, HSBC Rain vortex, and Shiseido Forest valley, which you can enjoy viewing and admiring above the glass bridge. You could also delight in the aroma of roses at the floral fantasia and pose for selfies with animal topiaries.
20. Break a Sweat at Singapore Sports Hub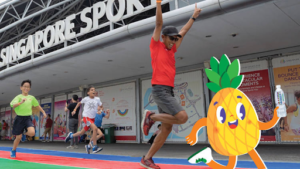 The entire family will burn their energies and still blast the various fitness activities available at the Singapore sports hub. Your kids will enjoy water play and splashing at the Splash N Surf section. Other available games include Kin-ball, baseball, basketball, and inline skating to keep everyone in the family entertained.
Have Fun with Shariot Your Car-sharing and rental Partner
Here at Shariot, we offer you comfortable cars to make fun with your kid exciting. Do not be discouraged by expensive car prices; we allow you to have car ownership convenience. Our rates are considerably low, meaning your family can enjoy perfect rides without creating holes in your pocket. With confidence, you can give your kids an opportunity to have fun as they explore Singapore.