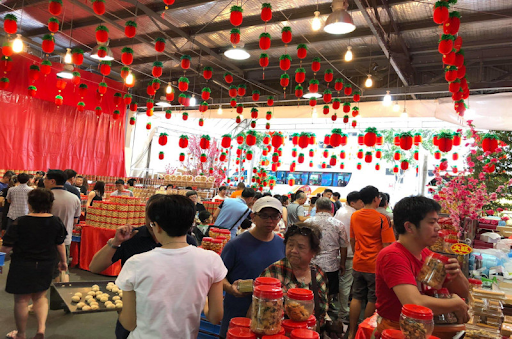 Did you know that the chocolate brownie you go for at your favorite café and the lobster bisque you buy at $10 cost a third less elsewhere? If you have heard of far-off Outlets in the European countries that sell branded products at low prices, we have something even better- hidden food factories here in Singapore open to the public. You can buy goods at wholesale prices from these places without necessarily purchasing wholesale quantities.
Since these food factories are found in far-flung places in Singapore, having a car would be an added advantage. You could also book a car with Shariot and pick it from our distributed stations near you. We have over 300 modern vehicles to make your weekend shopping journey with your family fun and cheap. Our cars allow you to stock up plenty of these cheap quality foods, without worrying how you will get your loot to public transport. So, start making arrangements for your Christmas food purchase, book your favorite car now and shop your heart out!
Here are some of the hidden food factories. Though they are a little further from your regular supermarket trip, our car-sharing rates got you covered. Furthermore, the savings you will make by shopping at these places will offset any resulting transport cost. Without further ado, let's get into it.
The Fishery Port Area Food Factories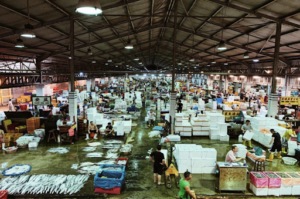 The public often benefits from several food factories in Singapore, allowing you to purchase your favorite seafood and fish for your family at reduced prices. The Senoko Fishery Port is one such example. It opens early in the morning when most people are probably asleep, thus requiring dedicated shoppers to head there. However, you are assured of freshness at wholesale prices. You will also have a variety of fish and shellfish to choose from. Since the floor is often wet; therefore, ensure you wear shoes with good grip.
Another food factory with wholesale prices is the Far Ocean– seafood trading and processing company, specializing in sashimi-grade fish. They also sell Chinese rock lobster at a wholesale price, which could cost you a lot more in the local market. If you are looking for meat at wholesale price, you select from their Brazilian pork belly skin, wagyu beef chuck, and cold cuts..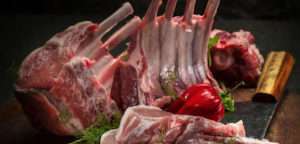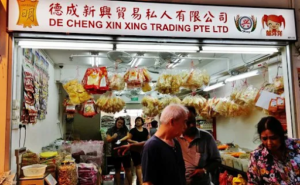 It is located east of Singapore and is the Island's only private wholesale center specialized in dried goods. Here you can buy goods in bulk cheaply than you would in retail shops. You will find various tried food, such as dried shrimps, Ikan, fish maw, bird's nest, dried scallops, and cuttlefish. These foods are imported the world over, giving you a taste of delicacies from various regions of the planet.
Their online shop allows you to conveniently shop from the comfort of your home, with free delivery if your order is above $80. They are open from Monday to Saturday, beginning 9 am to 6 pm.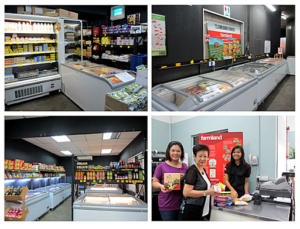 At Ben Mart, you will get excellent deals on frozen pork racks, bacon strips, lamb chops, and much more. If you want to bake for CNY, you can also look at their dairy section with their "Cowhead" brand. The market also sells familiar brands, such as orchard Fresh, Farmland, and Spices.
Their frozen snacks like chicken nuggets are sold as low as $3 for a bad of 400g, whereas hotpot ingredient begins as low as $1.5, including Tako balls, lobster roe balls, and much more. You can also order at Ben Mart's online store or do a self-collection.
Ah Hua Kong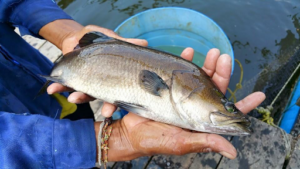 The Ah Hua Kelong is a farm that rears fish using a floating Kelong on the coast of Singapore. Their local fish are grown in a wooden structure attached to the seafloor by wooden posts. You are guaranteed freshness as their fish are gotten straight from the farm. Interestingly, they have an active website, allowing you to track what is being harvested. What can you expect from this fresh farm? A Whole seabass goes as low as $13, Indonesian mud crabs at $27, and seafood bundles as low as $25.
On occasion, the farm offers free delivery for goods above $60; however, you do not need to worry about delivery with affordable Shariot car-sharing rates. Their restaurant at Jalan Riang allows customers to taste quality seafood dishes before ordering.
The Bedok Food Factories
The region of Bedok also has terrific food factories selling wholesale. For instance, Genting Nyonya Cake and Confectionery will help you fix your cravings for Nonya Kueh. Visit this place if you are looking for a place to binge on a beautiful Peranakan cuisine with Kueh Balu, Lapis Sagu, Wa Kuo Kueh, and Kueh ambon. With as little as 30 cents, your children can enjoy a piece of Lapis Sagu. There is no other place with such low prices.
The New Everyday Keropok is another place to be with your children for crackers or Keropok. It is called the paradise of chips and crackers, providing you with vast quantities of their product at a wholesale price. The selection could last you for up to two months, and the variety will undoubtedly excite your kids. So, visit New Everyday Keropok, and your hunt for snacks will be over!
Food Factories in Woodlands
The Woodlands also has its hidden food factories for Singaporean worth exploring. The Fassler is famous with the residents as the number one place for fresh seafood delicacy in Singapore. A 300g fresh sashimi goes for $14.8, offering one of the lowest prices of this costly fish. They also have frozen soup, including black cod soup, Hungarian beef goulash, and scallop chowder-loved by the crowd. Your kids will not have enough of these soups, and with this quality, you will save by not eating out.
The woodlands are not all about fish alone; you can also get halal meat here from Zac Meat & Poultry. They are a wholesaler that deals in cold cuts and sausages. The wholesale center has a lower price than the supermarkets selling their Zac Segar brands.
Hosen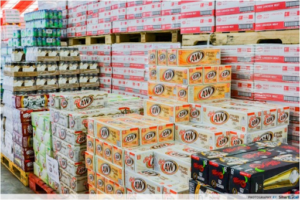 If you walk into most supermarkets in Singapore, you will likely see canned syrup fruits on the shelves from Hosen. You can get their products at their warehouse at a lower price, which would save you some dollars knowing how we usually buy bulk drinks during the holidays. You can also purchase cheap snacks like potato chips for light bites at the warehouse. During the annual CYN sale, you have a perfect opportunity to benefit from lowered prices and various products from the store.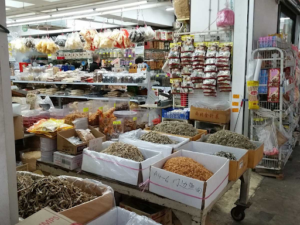 If you are looking for a diverse food range, including frozen and chilled meats, dried goods, dairy products, beverages, and processed food, QB Food is the place to shop. Here you will find some common brands at lower prices than your regular supermarkets. The meat is sourced from Brazil, the US, Spain, and Australia, while their cheese comes from Italy, Denmark, and the UK. If you purchase more than $95 worth of goods, you will get free delivery. You can also collect the goods yourself at their store.
QB Food Trading also delivers pizza at a discounted price. Their online platform allows you to specify how you want your beef to be. Consider some of its prices: one KG of Australian Fresh Beef Striploin goes for $58.9, and 1 kg of grass-fed Hunter Valley Striploin goes for $28.30.
Melvados/ Foodedge Gourmet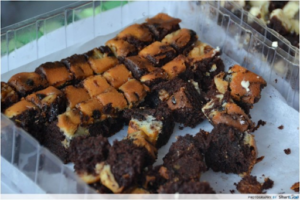 If you are craving crumbles and cheesecakes, but the supermarket and your regular bakery prices are out of reach, the Foodedge gourmet will satisfy your desires at a lower price. If you head to the Melvados factory at Woodlands, you will be spoilt to choose what to eat, and you will need self-control not to eat the whole tray of the brownies.
The company supplies over 500 customers on the Island, including 5-star hotels and top airlines. Their strawberry Cheesecake is out of this world, and the Basil Pesto also tastes very nice. The unique ingredients used to make these cakes would warrant a high price, yet they cost cheap. Melvados is a hidden food factory worth visiting.
Song Fish Dealer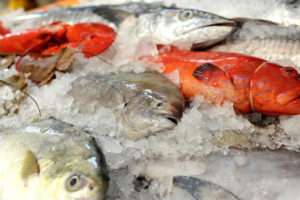 You're mistaken if you think that Song Fish Dealer only supplies fish, and they also provide you with frozen poultry and seafood. The special steamboat nights sell fresh fish at a competitive price. Here, you will enjoy the 400 Japanese Scallops for $14, and the same quantity of Pork Belly costs $6.5.
If you have arranged a reunion dinner this holiday, you can enjoy their Lunar New Year Bundle for $98. This bundle offers you pomfret, prawns, scallop, salmon, and much more, and it is a complete exotic buffet.
Run for Cheap Deals at Food Factories
You can save lots of dollars by shopping wisely from the hidden food factories in Singapore at wholesale prices. Don't worry about getting to these places and carrying the bulk you buy. Shariot car-sharing and rental services are here to bail you out. We want you to enjoy a delicious meal at no extra cost. You can book our cars and travel to these hidden places stress-free with affordable rates.