Imagine you had lived when they made the first car, and probably someone you know had owned it. How would you feel? Well, to many, the feeling would be undoubtedly great. Sadly, none of us alive today were there during those years. Several years have passed since the first car was invented, and even the inventors are long gone. Some of those car models made back then still exist and are as exciting as they were. Numerous cars have been made ever since, with different designs and models. Several car manufacturing companies have various car designs bought and used by people worldwide. Did you know that some authentic car designs can never go out of style no matter the time? If not, find them out below.
1957 Chevrolet Bel Air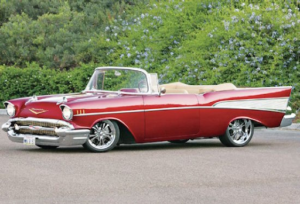 Among the first muscle cars to hit the road, the 1957 Chevrolet Bel Air was a car of choice to many. Its fins and chrome finish are identifiable features, and it was the car that marked the end of the second generation; this car also had more added features. The interior was spacious, and it had a Super Turbo-Fire V8 engine which produced 283 horsepower. The car is still valuable today, and anyone who needs one must cash out $70,000.
Chevrolet Corvette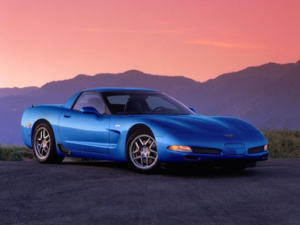 No matter what happens, this America's Sports Car remains one of the most classic cars on the road. You can't mistake its unique design for another car – you'll know a Corvette when you come across one, from its long hood, the soft top, or the famous logo. Even if the body style may change depending on the model or edition, like with the current 427 Convertible, which doesn't share a single design cue with the 1953 model, you can still see it as a Corvette.
Jeep Wrangler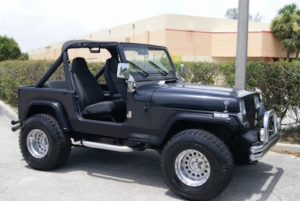 It's one of the vehicles that many can easily recognize whether they're into cars or not. Looking at its structure, you can quickly see why they originally made it for the U.S. Army to use during World War II. It served various purposes back then, including being a firefighting pump or a makeshift ambulance.
Even though it was an off-road vehicle, its success made people come with various imitations during the war. People loved the Jeep for its durability, ruggedness, and style. To date, the Jeep company has produced several other car models for sport utility and off-road use, but that hasn't diminished the popularity of the Wrangler. It's still recognizable in the market and will continue to be so for as long as it exists.
Volkswagen Beetle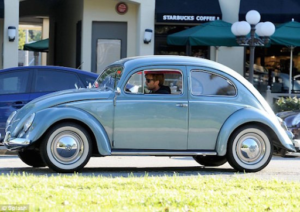 Believe it or not, many people will still choose this car if given the opportunity. Volkswagen is a reputable German car company, and their operations continue to exist with numerous car models they come up with. But the Beetle remains one of the most renowned car designs made by the company. And, I bet most of us whose parents/grandparents got to possess cars back in the 1940s knows this vehicle very well. The success of this car is evident by its longevity, and with over 20 million units manufactured, the Beetle is the longest-running and most-produced car (of one design) in the world. Undoubtedly, it will continue to exist and impress!
Porsche 911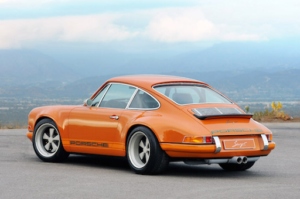 Don't you love Porsche's cars just by how they appear? Porsche never disappoints when making cars that will leave everyone wanting to possess one. Porsche 911 is a sports car that has existed for over 50 years and was placed fifth during the 1999 Car of Century Competition. The vehicle has some impressive features, and although the body always remains consistent, not all the 911 are identical. For instance, the standard 2015 model has 350 horsepower, 19/27 miles per gallon city/highway, and 287 ft-lbs of torque. Given the long time this car has existed, it's likely not going out of style any soon.
Ford Mustang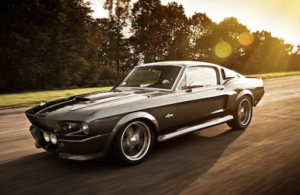 Ford is a renowned car company and one of the earliest established in that case. Its vehicles stand out among the others, and one such is the Ford Mustang. This muscular car with a horse emblem is easily recognizable whenever it moves down a road. It has existed since 1964, and even though various trims, including Shelby and Mach 1, have been made, the general look has been constant. Its impressive specs have also remained consistent. We won't tire of admiring this classic car design now and in the years to come.
Lexus LC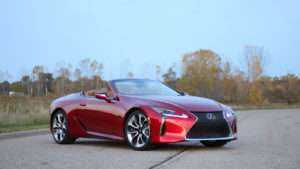 When you look at the Lexus car models being produced today and compare them with the LC, you'll see the difference. This car design is beautiful in multiple ways and is an ideal option to consider for someone wanting to buy a new car. It might not be the fastest of all vehicles around the track, but it is an excellent value for money and will never go out of style any time soon.
Ford Bronco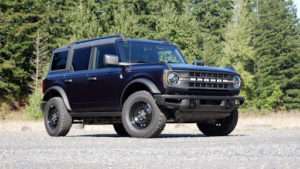 Another one of Ford's authentic car designs is not quitting the stylish car market soon. The new Bronco 2-Door and 4-Door are a sheer variety of looks and styles, and while they look different, they are both going to be timeless. It's one of those cars that you can trade anything for to have. Missing it in this list will be very much uncalled for and unacceptable.
Talbot-Lago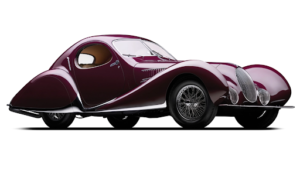 Though a struggling French manufacturer made it, the Talbot-Lago's production's flagship was a significant breakthrough. The elegant car featured a stylish 2×2 coachwork, a 4.5-liter engine that was robust and costly. Despite only 51 of the Talbot having been manufactured, which are rarely seen outside a museum today, this car design will still be breathtaking to look at in years to come.
International Scout 4×4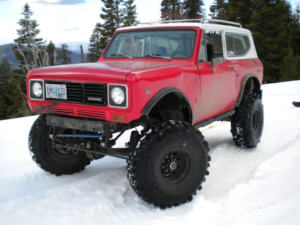 The Scout 4×4 is a predecessor of the modern SUV and was made the standard for those who wanted to encounter the rugged terrain of the Australian Outback or the deserts of Africa, Asia, and North America. The car was ideal for adventure and was loved mainly by daring journalists, medical professionals, and scientists who risked their lives going to challenging areas to gather information or conduct studies and research.
Lamborghini Gallardo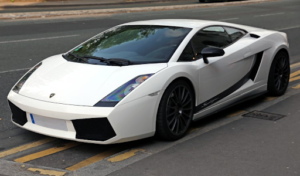 Lamborghini's car brand is a reputable one considered among the classic car models of all times. They flagged the Gallardo design in 2004 with smooth imposing lines and mechanical excellence. It was the first Lamborghini to offer the hydraulic semi-auto transmission, which opened up the market to drivers who had eschewed the stick. The car is priced at approximately $279,000 when new and might not be a perfect fit for everyone. Its production only took place for ten years, but it still falls among the designs to never run out of style.
Audi S8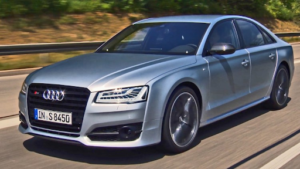 Car enthusiasts can easily recognize an Audi even from far, especially the model S8. The Audi S8 was launched in 1996, and for over two decades now, it's still a contender for varied reasons. The superb craftsmanship under the hood, great lines, and the twin-turbo V8 ready to take on all corners are among the reasons. It was the first to utilize an aluminum chassis in a sedan, creating enhanced weight distribution, lightening up, and improving. Even though Audi has released several other car designs in recent years, the S8 stands out.
BMW M3

The list of authentic car designs cannot be complete without touching on the BMW cars. Having a BMW car indicates a higher social and economic status in most countries worldwide. And, that's not without a doubt since the car manufacturer has been at the forefront of producing robust and classic car models for many decades. The M3 is a part of the BMW's 3 series, produced since 1985. It's a Motorsport car and includes a responsive and powerful engine, enhanced braking, handling, suspension systems, lighter components, and aerodynamic enhancements.
Ferrari F40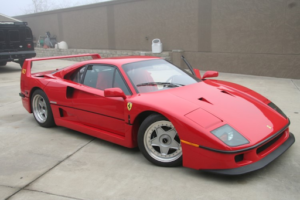 Italy is also known for manufacturing the best sports cars in the world. Ferrari is a popular name among car companies, and we all know what their cars can accomplish in a race. The company has produced several varying car models, and one of them is the F40, which was designed to commemorate the manufacturer's 40th anniversary. It was the last car that Enzo Ferrari approved by himself, and it followed Ferrari's GTO but offered greater power with its 2.9L turbocharged engine. It was Ferrari's most powerful and expensive car produced 28 years ago. Today still, when you hear the name Ferrari F40, you know that it's not a toy car, but an elegant, robust, and admirable vehicle that will never go out of fashion soon.
Tesla Model X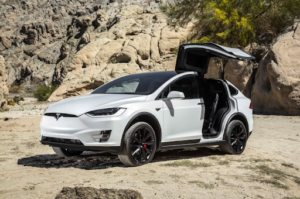 Do you need a car that can take you somewhere fast? Yes, you can do so in comfort and style with the all-electric Tesla Model X, capable of 0-60 mph in 3.3 seconds. This modern car of the 21st century has swiped people off their feet with its outstanding features. A 250-mile range between charges, all-wheel drive, high-tech cabin, and cool falcon-wing doors make it exceptional. It's a supercar that will never go out of style, even if all others do.
Our Love for Vintage Characteristics
These vintage cars have unique characteristics of stability and safety. Here at Shariot, we ensure our vehicles have the comfort and the safety of a vintage. Our desire to serve Singaporeans both old and young is impeccable. However, our fleet is modernized to fit the current environmental sustainability goals for cleaner and safer Singapore. Did you love our list or did we leave one of your favorite vintage cars? Kindly let us know in the comment section.