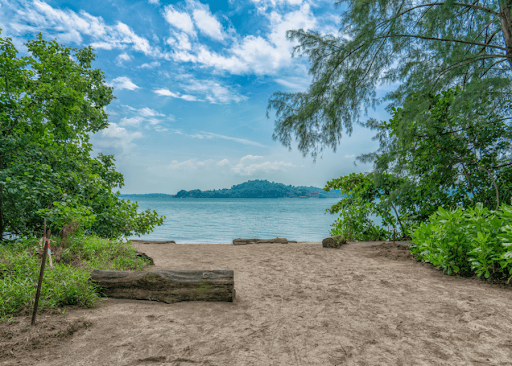 We have mentioned in our previous posts that Singapore has breathtaking sites worth exploring by natives and tourists. One such place that will leave you awed is Coney Island, with several adventure sites to begin your year. If this Island is not on your visiting list, you miss a lot of fun.
Though the city has some exciting outdoor leisure of cycling and picnic, Coney Island provides a different vibe to your family leisure. With rustic green, Coney Island is located northeast of Singapore city, and it is home to rarely visited white sand beaches and flora and fauna.
Coney Island provides you with new routes that pass through coastal forests, mangroves, casuarina woodlands, and grasslands if you love virgin trails. You could park your bike in your Shariot car since the Island has good cycling roads. If you don't carry a bike, you can hire one within the Island and take a trip around its ecological Park and Punggol surroundings.
One helpful tip before we venture on some exciting activities you can engage in is that you could spend half your day at the Island's Park if you are to get the most out of your adventure.
We have compiled a list of things you need to know about this beautiful Singaporean Island to help you plan a memorable day here. We will showcase why visiting Coney Island ticks all the fun boxes, from outdoor games to cycling around town and enjoying lush green nature.
How to get to Coney Island
You do not have a car! Worry not; book your Shariot and give your family and friends a comfortable ride. You can drive to Punggol Point Park, also called Punggol Settlement. After parking the car, you can freshen up at the toilets before walking to the Park. Remember that Island does not have toilets, so empty your bowels before you go in; otherwise, the call of nature will interrupt you in the middle of the fun.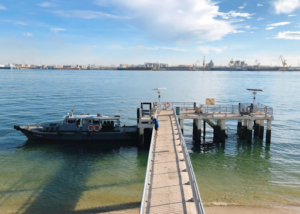 Even though others may not love these slow creatures, your kids could also enjoy watching the terrapins. It is approximately a 500-meter walk from the car park through Punggol Promenade Nature Walk to arrive at the West Entrance of the Island.
Note: Wear a hat to protect your skin from the unforgiving scorching sun.
Now, let's begin exploring Coney Island to excite you for the trip of a lifetime.
Begin with a photo at Coney Island Famous Gate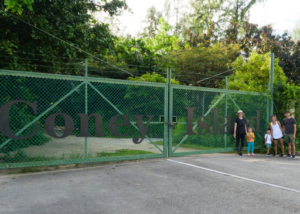 After you have made your way to Coney Island's famous gate, take a photo as you begin to record your journey. It is a perfect way to start your trip here. The gates are on Coney Island's West and East sides, offering an inviting opportunity to take an Insta-worthy photo. Most people who explore this iconic Island pose at one of these gates for the cameras before beginning exploration. Ensure you have a quality camera or smartphone with a high mega-pixel; you will need it within the Island.
Ride along cycling routes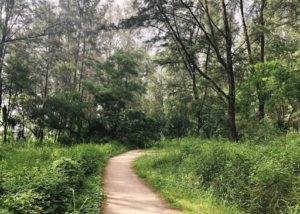 Though the rustic terrain in Coney Island Park makes it challenging to cycle at times, it adds to the excitement. Furthermore, the cool breeze you will experience as you cycle across the Island will make up for it.
The Coney Island Park Connector is 2.5km long, providing you with sufficient cycling distance. You could do an occasional stop and marvel at the pretty boardwalk view of Serangoon Reservoir. Alternatively, you could follow the marked signs to find your way to the beautiful beaches.
Adventurous visitors often veer off the established paths to roads less traveled for an additional thrill. However, the real deal for an adrenaline-pumping adventure is riding a mountain bike on the hilly trails of Pulau Ubin.
Enjoy Coney Island beach serenity.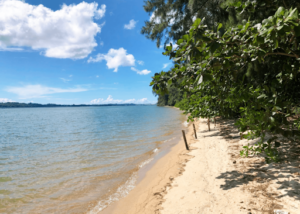 Coney Island has five beach areas, and as you cycle through the main path, you will notice signs leading you to one of these beaches. Though you will not find azure waters and pristine shores, Coney Island beaches will undoubtedly offer you a quiet seaside break, cooling your body after sweating on the bike. If it is your first time on the Island, we recommend exploring beach areas E and C for peaceful times.
Overcome the obstacle course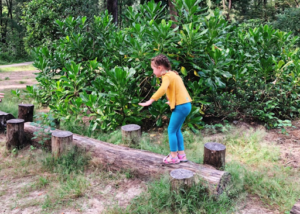 When you are on the Island, do not miss its mini obstacle course. This challenge is constructed from recycled materials and casuarina trees timber, offering you an exciting all-natural playground.
Whether with your little ones or alone, Casuarina Exploration playground allows you to feel like a kid again. If you are a group, you can play the game of maintaining balance across the wooden bridge. After the bridge, you can experiment with jumping over the stepping stones and climbing over log fences. Your family will find this area exciting and fun, so spend a few minutes here.
Get involved on a picturesque walk.
Are you a lover of nature interested in exploring the history and biodiversity of Coney Island Park? We recommend you sign up for a two-hour walk under the guidance of NPark's volunteers. However, this opportunity is available only on selected Saturday mornings in selected months, such as June, November, and December.
Coney Island's official website can give you the needed information about these tours. Therefore, check this information before heading there. At the Island, you can also learn a great deal of history and its biodiversity on your own by taking long strolls around the Park. However, ensure you maintain your course on the designated trails, appreciating animals from a distance. You do not want to endanger your life and that of your family.
Spot the wildlife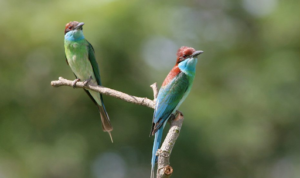 Coney Island Park is beaming with various wildlife that you can feed your eyes to. Birds, butterflies, and squirrels have made Coney Island their residence. Here, you will identify over 80 bird species, and as you walk or cycle through the Island, it is easy to notice them building their nest, gathering food, or romancing.
The Island is rich in Acacia trees, proving a perfect home for baya weaver birds to make their nest. You will also enjoy the musical sound of the oriental magpie-robin and take pictures of parakeets soaring across the forest canopies. The Island is also home to the white-bellied sea eagle, horseshoe craps, black-headed munia, sand sea stars, tiger moon, snapping Shrimp, and snails.
Be careful not to feed the long-tailed macaques. They are naughty, and if you eat in their presence, your food will soon become theirs. Your children could become a victim of a banana snatch unless you want to try this game with the monkeys.
Explore the adjacent Punggol Waterway Park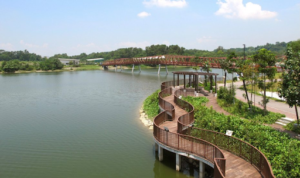 Coney Island has several places you can explore by bike. Neighboring areas like the Punggol Waterway Park are perfect places to explore. You will have the advantage of relaxing by the benches, doing bird watching as you take waterfront views.
The Park has a stunning open space with four distinct zones that your kids can enjoy. The Park's love Nature Cove will provide your family a grassy area to settle down with some eateries or kick a ball. The Green Gallery is also ideal for lovers of trail walking.
Enjoy feeding or riding a horse at Gallop Stables.
Coney Island Park got you covered if you are a fan of country life and horse riding. The Gallop Stables will excite you with horses to feed and ride. This place hosts ponies and horses, thus suitable for your kids' education and enjoyment.
However, the riding seasons are from 10 am to noon and from 2 pm to 7 pm, so come at the designated time. Adults will also have their share of excitement if they want.
Tips for Your day out on Coney Island for an ultimate Experience
What are the best Coney Island Hours?
Since you want to avoid the blistering sun, we recommend heading there early in the morning as the best Coney Island Hours. This will help you enjoy activities away from the Park before spending the afternoon in the Park. Punggol Park in Coney Island is surrounded by huge trees, providing adequate shade during the day. One thing to remember is that bike hire is closed until 10 am on weekdays.
What should you carry to Coney Island?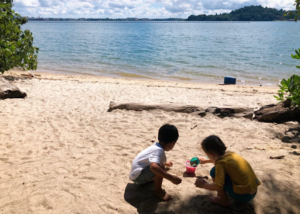 Ensure you have packed insect repellent and sunblock. The new ground on the Park is a hotbed for pesky sandflies, and insect repellents will protect your skin from these hungry flies. The Island does not have restaurants and food outlets; therefore, ensure you carry reusable water bottles and snacks. You also don't want to forget sand toys if you have kids.
How long can you stay in Coney Island Park?
This is not a place to spend all day; it is a small place with thrilling experiences. If you realize you have combed the area, we recommend hopping on your bike to check out neighboring sites.