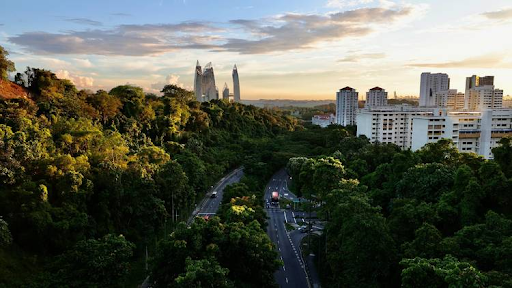 Redhill is one of the most underrated Singapore neighborhoods at the city's fringes. The glamorous city center and new nature parks have stolen its glory on both ends. However, Redhill has its share of beauty, including inviting restaurants with delicious meals, urban farms, and excellent new cafés.
The bloody tale for which its name originates is also intriguing. The Legend says that this place got its name from a wise young boy murdered by jealousy upon saving the village from a swordfish. The boy's blood cascaded down the hill from the place of murder, staining the hill red ever since.
Whether you are intrigued by this generational myth or its tantalizing foods, Redhill is worth discovering. We take you through the journey of learning this sleeping beauty and bringing its glory to the fore.
Things to Do in Redhill
Let's begin our discussion with some exciting activities that you and your family can enjoy.
City Sprouts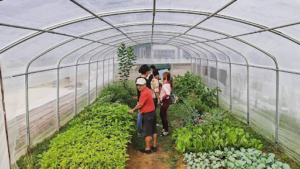 City Sprouts is located in Redhill's heartlands as a social enterprise striving to stimulate urban farming in the concrete jungle. The activities here also help in promoting healthy relationships between communities.
The Henderson Road grounds host Singapore's first urban farm, repurposed school canteen, a composite for food waste, traditional wayang, and a fitness space occupied by MetaBootcamp.
The urban farm is worth exploring with its myriads of greenhouses managed by experienced and aspiring urban farmers. If you love farming, you can invest in a plot of land and choose what you feel like planting, and the community farmers will guide you.
Apart from urban farming, you can also enjoy workshops and guided tours for people of all ages. Your young ones can also learn a great deal from educational events, promoting local produce and sustainability. Therefore, ensure you step into city sprouts to enjoy the pesticide-free fresh air, and who knows, you might get a friend along the way.
Henderson Waves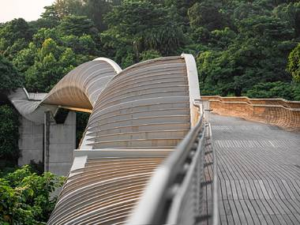 Henderson waves is Singapore's highest pedestrian bridge, perched at 36meters above the ground. The bridge derives its name from its undulating wave shape, with its form anchored by steel arches and filled with curved ribs.
Additionally, its unique shape is curved in shell-like inches and hidden recesses, making it a perfect spot for pedestrians to relax and glance at their surroundings without being in other people's way. Most couples and families are regularly spotted at the Henderson waves during weekends as they enjoy quality time and tranquility along the bridge.
Most love bird's hangout at this bridge during sunset since it's stunningly illuminated by light-emitting diodes (LED) every evening. If you love birdwatching, visit the bridge early in the morning and enjoy an impressive view. Additionally, a stroll through the ridges will enable you to admire a wide variety of tropical flora and fauna and a stunning view of Singapore.
Telok Blangah Hill Park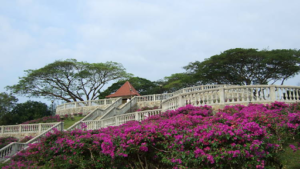 This green Park in Bukit Merah connects Mount Faber Park via Henderson waves bridge, 36m above the ground. The Park is suitable for a family picnic since it is well-equipped with tables shaded by spectacular tall trees, including Rain trees, Eugenia, and Alstonia.
Are you looking for an adventurous spot to walk your sweetheart down the aisle? Telok Blangah Hill Park is the perfect place due to its terrace garden consisting of semi-circular terraces at the top of the Park. You will enjoy an awe-inspiring view of Singapore and create everlasting memories by taking dream photos.
If you want to keep fit, join the many residents in the morning or evening and engage in jogging and Taiqi in the lush greenery with high oxygen levels. Moreover, the Park provides you with a serene atmosphere to enjoy bird watching, butterflies, and squirrels in their natural habitat. You can explore history by visiting Alkaff Mansion, an elegant colonial bungalow that currently houses a Basque restaurant, pintxos bar, and café. If you happen to visit on a bright sunny day, you can get a glimpse of the Southern Island.
Mount Faber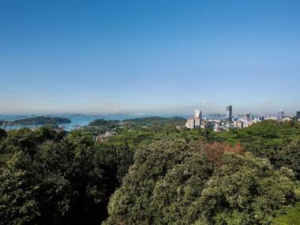 Mount Faber is one of the oldest parks in Singapore, covered with landscape slopes and lush rainforests. You can have a bird's eye view of the southern part of Singapore by getting to the Faber point, which is the highest point in the park. You can enjoy a panoramic view of the Southern part of Singapore, including the southern island, by gazing through the telescopes mounted along the ridge.
Additionally, you will have the opportunity of riding in a cable car from Mount Faber to Sentosa for a stunning view of the horizon from above. The park is a perfect spot for bird watchers as they get to glance at various species perched in the forest of flying high overhead. You will enjoy guided tours that begin at Mount Faber, enabling you to gain insight into the park's natural heritage and its history.
The park's hilly terrain and seamless connections make it a go-to place for fitness enthusiasts. Moreover, after a long day trailing at the park, you can enjoy sumptuous meals from the exotic restaurants at the Faber point.
Getaway Theatre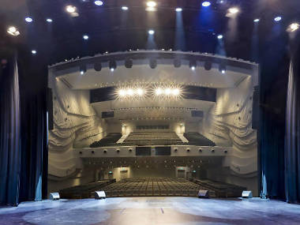 Are you a theatre enthusiast? Do your little people enjoy art and playing? The Getaway theatre is the ideal place to visit. The Getaway Theater is a unique architectural marvel with a lush sky garden that hosts outdoor events and performances, and it has a capacity of 922, four studio spaces, and a 207-seat modular black box theatre.
Your kids could enroll in the Getaway kids club, where they can enjoy art and craft, free play activities, and storytelling. If you step into Getaway theatre, you experience Singapore's creative talents through social ventures, stage productions, and art programs showcased here.
People of all ages could benefit from the entertainment exhibited at the getaway theatre since it is inspiring, educative, and creates unique experiences. The Getaway theatre building is surrounded by various creative spaces of art that can make your imagination go wild.
Where to Eat in Redhill
People from all walks of life love Redhill for its unique restaurants with mouth-watering dishes. Let's take a look at some of them.
Brinda's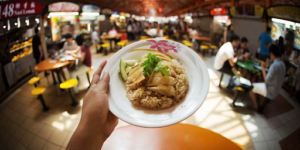 If you are craving some sumptuous Indian cuisine, then worry not since Brinda's is the go-to place. Brinda is located in the heartland of Bukit Merah Central and is open 24hours every day of the week. Since they offer various delicacies on their menu, you will be spoilt for choice, but you're guaranteed to satisfy your cravings due to their generous serving.
The Brinda's is an ideal dining spot for a family since one can quickly get seats during off-peak hours and is adequately ventilated. You will delight your senses with their freshest wholesome Indian and western dishes. The beauty of Brinda's place is that you not only dine there but you can easily take-away or order for food delivery.
ABC Brickworks Centre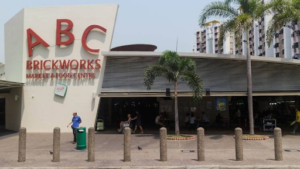 ABC Brickworks center has stood the test of time since the 1970s, and its name is derived from the brickworks factories and Archipelago Brewery Company. Despite being built in ancient times, it is well maintained as a modern and popular supper spot for many Singaporeans.
The ABC Brickworks center consists of various hawker venues that serve different good food at affordable rates.   If you are a foodie, pop in at ABC center and enjoy their clay pot-served rice consisting of chicken, vegetables, and preserved sausages. Most Singaporeans are passionate about the hawker culture and thus visit this place in large numbers to enjoy the numerous cuisines offered.
Additionally, it is quite a large food market with almost 100 stalls to choose from that are open until 11 pm. ABC Brickworks market provides all your basic hawker staples and caters to people with different dietary needs. Muslims searching for halal meat can pop in one of the various stalls in the center, and vegetarians can have their meals too.
Jin Jin Hot/Cold Dessert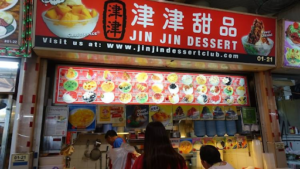 If you are a dessert lover, be sure to visit this stall and taste their sweet creations, including their famous gangster ice, topped off with a scoop of pure durian flesh. Most Singaporeans crowd here to enjoy their power Chendol served generously at a low price.
The power Chendol is intensely flavored and covered with a thick and decadent gula Melaka syrup, making it a yummy and refreshing dessert. Additionally, they complement the thickness with coconut milk, green jelly, Attap Chee, and red beans. Since Singapore is a hot place, what better way could you quench that hot weather than getting yourself a power Chendol or gangster ice.
Jia Xiang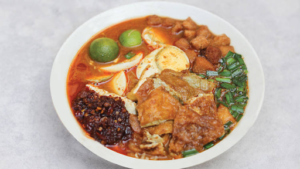 Jia Xiang is a stall located at Redhill Food center that serves only two dishes, including Lontong and mee siam. The spot is usually packed with clients from all corners of Singapore as they pop in to sample mee siam for its sour-sweet taste. You can enjoy their hearty bowl filled with bean sprouts, sliced omelets, and fried flour puffs.
Hong Seng Curry Rice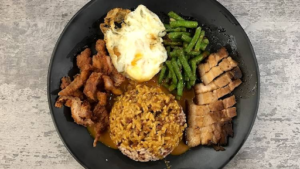 Redhill is famous for its restaurants with flavored meals, and Hong Seng Rice is one such place for a cozy treat. Its humble background makes the story of this restaurant worth following. When Alex Lim graduated from the University with a degree in banking and finance, he invested in the Hainanese curry rice stall at the village center.
This curry rice attracts many people from far away with long queues experienced most days. The business has expanded to three outlets at Chinatown, SMU, and Yishun. Why should you try Hainanese Curry Rice? It is messy with deep-fried pork, and stewed cabbage spooned over the rice. A plate of rice with cabbage, pork chops, and curry starts from as low as $2.20, meaning you can enjoy a hearty meal here at an affordable rate.
Where to Drink in Redhill
Various joints serve drinks to supplement meals from various restaurants across Redhill. Here are some places worth visiting to quench your thirst.
Txa Pinto Bar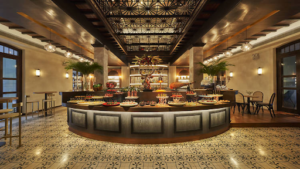 This restaurant is situated on the ground floor of the grand Alkaff Mansion's ground floor. If you want a pintxo experience, you can only get it at this resort. Txa's chefs graduated from Basque's best culinary schools, importing Basques Country's favorite menus to Redhill.
Some of the popular bites at the bar are Boquerones Con Piperrada going for $3.90 and toasted bread topped with European anchovy and spread with red pepper cream at $4.90. You could also try the Txangurro a la Donodtiarra at $14.00 or enjoy the flower crab shell head sated with crab meat coupled with bread crumbs and butter.
Remember to accompany your pintxos with your favorite alcoholic beverages, including cocktails, ciders, beers, and Spanish wine.
Carrara Café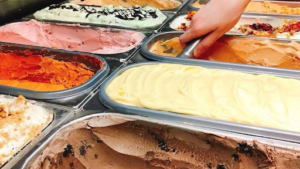 This is another restaurant in Redhill located in a hidden Bukit Merah. If you have a craving for waffles and ice cream, you do well turn your GPS on your Shariot and drive towards Carrara Café. Coffee lovers can also have a caffeine fix, including popular drinks like cappuccino, espresso, or Osmanthus latte.
Geometry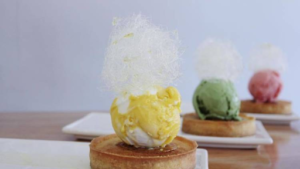 You may not be a fan of math, but this restaurant has delicious meals and awesome drinks. Two sisters named the restaurant after the mathematics branch to show their meticulous approach to making desserts. They have unique creations, such as the goma costing $3.90, loved by many residents for its ingredients- golden and black sesame and flavored pop-Esque Bing Bong.
Where to Shop Cheaply at Redhill
If you are looking for shopping deals that will save your money, Redhill is full of pocket-friendly shopping malls and stores.
The art Faculty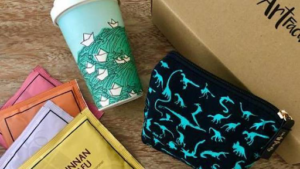 The Enabling Village in Redhill hosts Art Faculty, a social enterprise championing the rights and awareness of individuals with autism. If you are looking for a special gift to cheer up your loved one, you can get your art gift here. From colorful hand-stitched masks to beautiful mugs, you can make your choice of gift to buy.
IKEA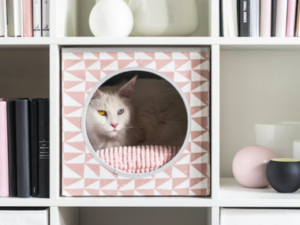 Most Singaporeans are guilty of indulging in shopping at IKEA with that opportunity to change your old stuff like curtains with new ones. You can change your cushion covers with another of a different color.
The food at IKEA is also fantastic, with their hot dog and soda worth trying after spending a day working in the sun. The Swedish meatballs are also a delight trying-hot or frozen, and they are pocket-friendly, with a kg of a frozen ball going for $18.
Explore Redhill with Your Travelling Partner- Shariot
If you desire to know this beautiful place in Singapore, Shariot car-sharing and rental services are for you. You can book a car of your choice from your smartphone and take a beautiful ride to Redhill with ease. You can be sure that our cars are comfortable and convenient for the easy movement of your family. Check out our rates and book your car to Redhill today.