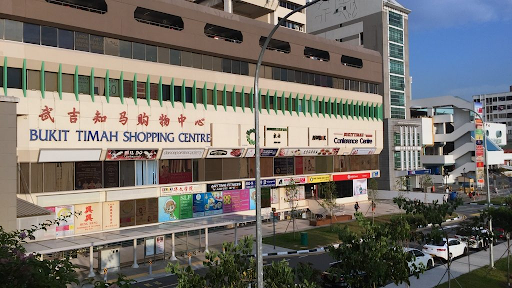 The calm, peace, and charm of Bukit Timah are understated in the minds of many Singaporeans. Lush green places characterize it with no skyscrapers seen in the city, thus peaceful. In 2022, Bukit Timah showcases itself as a sleeping beauty for individuals seeking a quiet place to redefine their goals and life's purpose.
You may probably remember this region because of its top-notch schools and beautiful bungalows; however, there is more to it than meet the eye. A dig into history books tells us that Bukit Timah was a Word War II battleground and a famous quarrying and logging site.
Today, Bukit Timah is a tourist attraction, offering residents and visitors various things to do. If you are a foodie, it has affordable, delicious meals at the local market and food center. Don't worry about the type of shoes to wear; even slippers or heels will find their place in Bukit Timah.
Are you ready to explore Singapore with us? Book your Shariot and fasten your belt for a delightful ride to Singapore's Greenland.
Learn about WWII at Former Ford Factory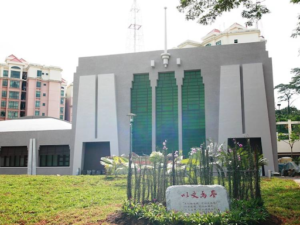 Bukit Timah's former Ford Factory takes you to 1942 to learn about World War II. This factory was initially built as Ford's first auto construction and assembly plant in Southeast Asia. However, in 1942, the British Forces surrendered the Island to the Japanese army.
Several tales have been told about the factory and why ghosts haunted it after the war. However, they later turned it into a museum with several boardrooms, including the surrender room. You can also listen to audio history recordings and see historical artifacts within the museum. In 2006, the factory became a national monument, with various film documentaries and pictorial exhibits showcasing Singaporean and Malayan lives during the Japanese Occupation. You and your family can learn a lot in this historical place.
Raise Your Heart rate at the Grandstand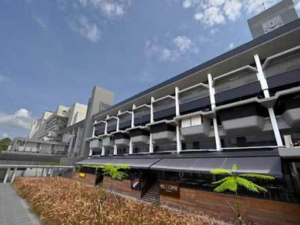 The Grandstand once hosted Turf Club in Singapore and today is a destination for most families who want to enjoy activities together. Here you will find lovely picnic destinations and training grounds at the sports clubs. If you want to get sweaty in 2022 and shed some pounds, why not pay a visit to The Karting Arena for some exercise.
The Axe factor also presents you with an excellent experience, allowing you to throw any lingering frustration away. You will have the opportunity of turning into Thor by hurling an axe to a wooden wall. The feeling after these unique experiences is liberating, so begin your year here and feel free.
After the axe throwing, you can reenergize at one of the restaurants in the Grandstand, such as the Dancing Crab, E-Sarn, or Ristorante Da Valentino. The Grandstand is an excellent place not to miss at Bukit Timah that will bond your family and leave you healthy.
Watch Newly Released Movies at Cinematics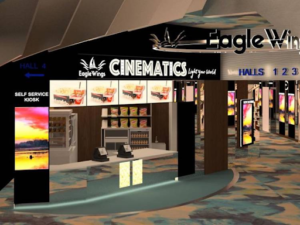 Though King Albert Park lost its MacDonalds some times ago, in its place is Bukit Timah's independent cinema- EagleWings Cinematics. You can enjoy popular movies and the latest releases at this cinema hall. If you think the prices are exorbitant, you will be surprised at their affordable experience.
Their lounges are luxurious complete with spacious theatres, massage chairs, and plush seats for only $9.50 for adults and $6.50 for students. The faith-based films will uplift your spirits and spiritually build your family.
Explore Your Art Skills at Arthaus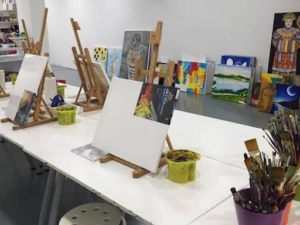 Do you sometimes look at drawing with admiration and tell yourself you will one-day practice drawing? Well, in 2022, explore this side of yours with your loved ones at Arthaus. Don't worry if you have limited or no experience in painting; here, you will have a safe and non-judgmental space where you can express yourself and explore your artistic nature.
They will present you with all the necessary tools to express your creativity in a fuss-free environment. Arthaus art-jam offers various painting techniques, including water coloring and portrait painting, and you could also benefit from their adult and children's art jamming workshops.
If you are looking for a corporate team-building activity, a place for a private party, or you want to polish your painting skills, you can get all of it at Arthaus. If you love you are impressed with painting and would love to get better at it, you can register for one of their longer online courses to learn all there is about painting.
Hike the Bukit Timah's Nature Reserve.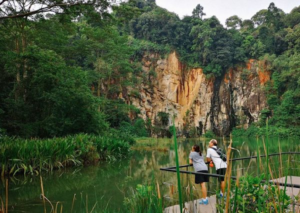 Bukit Timah is lushly green with many hoods, and it would beat logic if you came here in 2022 and left without hiking Singapore's highest peak. The government invested millions of dollars in the reconstruction project of the place, providing visitors with new boardwalks, steps, and rope railing. The reserve will provide you with a perfect day-out to learn the flora fauna of Bukit Timah. With over 800 flowering plants species and over 500 fauna species, you have a complete learning experience.
You could take the easiest route from Visitor Center on the South View Path. However, if you a looking for a more challenging climb, you could detour through Taban Loop, headed towards Dairy Farm. The quarry view from the top is worth the climbing struggle, providing you with a unique experience.
Did you know that Bukit Timah has more tree species than North America? On the weekends, you will see nature lovers, walkers, and mountain bikers; therefore, visit on the weekdays if you want a quiet experience. Bukit Timah's reserve is also beaming with various insects and animals, including snakes, long-tailed macaques, and squirrels to feed your eyes. Remember to carry your snacks since there are no restaurants here.
Get a Massage Treat at Ikeda Spa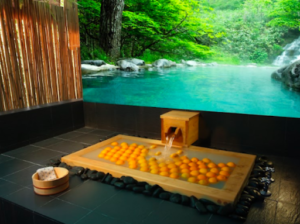 A massage treat at Ikeda Spa is a favorite for many visiting Bukit Timah. If you have been looking for a place to say sorry to your body for the long days of work and be rejuvenated for 2022, come to Ikeda Spa. Your experience is heightened with its zen garden and a range of unique treatments, such as onsen baths at $80 in a Rotenburo hot tub.
If you are looking for an exotic experience, you can treat yourself to the Geisha Organic Facial at $240- a treat with rice bran, Ugisu, and camellia oil. You could also do the 300-stroke massage using the Japanese meridian techniques and their detoxification ritual. So, if you want some excellent feeling massage with a breathtaking view, Ikeda Spa offers it all.
Learn to Ride a Horse at Gallop Stables.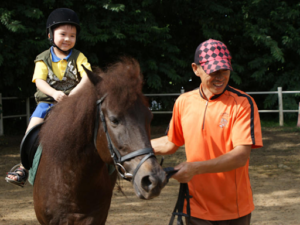 Have you ever seen a country movie with horse riding and wanted to have the thrilling experience? Gallop stables allow you to saddle up and jump onto a horse for a ride of your life.
Don't worry if you do not know how to ride; they provide riding lessons for as little as $65 for a 30-minute season. Your children could register for a group or private lessons for a 20-minutes session at $45. They can benefit from having an instructor for one hour $85 on Fairways Sand Ring or Track.
Enjoy Delicious meals at Bukit Timah and Food Center.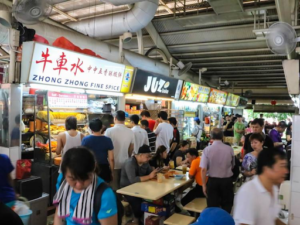 Though Bukit Timah Nature Reserve has no restaurant, do not be afraid to enjoy the hike because, after the hike, you can refuel at the food center. Here you will have a taste of the well-deserved meal at the hawker's fare. Various hawker stalls above the wet market serve carrot cake, chicken rice, and Hokkien mee.
You will probably notice perpetual snake-like queues, don't get tired queueing for fish soups, boneless braised duck, and sin chew satay bee hoon. These are delightful meals that will leave you wanting more. Cap your dining experience with Chendol, a refreshing bowl from Nyonya Chendol, or you could try baked goods like muffins.
Pick the Best Fish at Greenwood Fish Market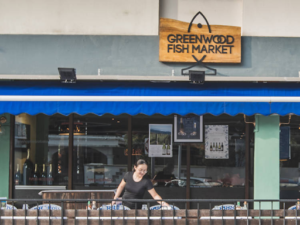 Bukit Timah teems with several meal places, and the Greenwood fish market provides you with the famous fish and chips dish. The market ensures you have fresh selections of the ocean's best without poking holes in your pocket.
You can be sure of the freshness of what you eat here, with the market offering four fish grades flown in every morning. On Tuesdays, you can enjoy Oysters for as little as $2 or fish and chips dishes for $11.50. You can choose the house fish-barramundi or go for golden fried crispy snapper. If you are confused about what to order, the staff could recommend something delicious from the day's menu.
Have the Italian Taste at Acqua E Farina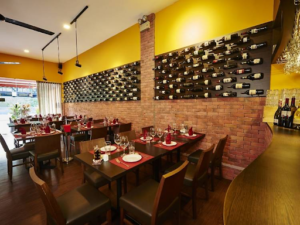 Serious Italian restaurants are known for their quality pizza dough. Driving to Acqua E Farina is worth it. You are sure of excellent Neapolitan pies, made using a dough that has risen for 30 hours. This pizza is baked adequately with crispy edges but soft middle to present you with a Sicilian boat-like pizza.
They are probably the only restaurant offering Barca Bufala in Singapore at $26. They will also serve you with Pharma ham, tomato sauce, and creamy mozzarella cheese alongside the pizza.
Go Thrift Shopping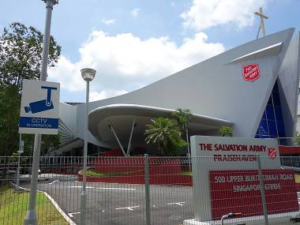 Shopping is therapy, and Bukit Timah offers just that with its beautiful stores having attractive deals. One such store is the Praisehaven Mega Family Thrift Store, and it is sponsored by Salvation Army and is the largest thrift store outlet, offering the opportunity to shop for more with less.
Its location in the upscale Bukit Timah is ideal for many Singaporean shoppers. You can get branded goods here at steal prices- all you need is a dash of luck and a bit of patience. You will see clothes, household goods, and electronic sections to easily select what you want at the store.
Go Indoor Cycling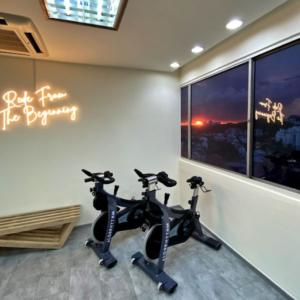 Indoor cycling can be fun if you don't have the equipment at home. If you have been longing to spin, Bukit Timah gives you the chance to test your leg muscles. Why not pop in at Algorithm studio for a complete cardio workout and experience increased heart rate. The booming music and colorful light in the room will motivate you to continue your training. Consider our 24 best beginner cycling tips to boost your cycling knowledge.
Read a book at Beauty World Book Center.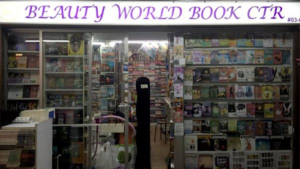 Are you a book lover who can wait to put their hand on the next romantic or adventurous book? Beauty World Book Center is a haven for you, with exotic books you can add to your collection.
You do not need to buy the book; instead, you can rent it for a few weeks and return it. They will reimburse you a portion of your money upon returning the book in good condition. However, if you want to keep an interesting book, you can still find one at an affordable price.
Drink at a Bar Black Sheep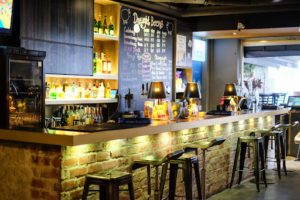 Are you an EPL fan looking for a place to enjoy the game as you drink your favorite beer? The Black Sheep Bar is the place to catch the game. If you also want to relieve a stressful week with some beer bottles, the bar is good to spend time with fellow workers.
Improve Your Body at Better Bodies Boot Camp
You could still sweat at the Better Bodies boot camp if you missed climbing the Bukit Timah hill. If you are a person who wants to start exercising with a bit of push, the trainers are tough here. You will shred within weeks by engaging in various training activities.
The Bootcamp is suitable for both men and women with varying fitness levels. If you are looking for a bit of motivation to tone that body, head down to Better Bodie's boot camp, and they will get you started right away.
A one-hour training at the boot camp includes activities such as core conditioning, speed and agility drills, obstacle courses, strength training, walking, or jogging. The training is conducted at various outdoor venues from Botanic Gardens to the University of Singapore on Bukit Timah Road. Please take a look at our list of 17 ways to work out in Singapore for free.
Book You Shariot to Bukit Timah
Do you have your preferred Bukit Timah destination? Congratulations, now do not worry about how you will get there. Shariot offers you car-sharing and rental services at an affordable rate. You will have a variety of cars to choose from and be assured of comfort and convenience. We ensure your journey to Bukit Timah is fruitful, educative, and fun!