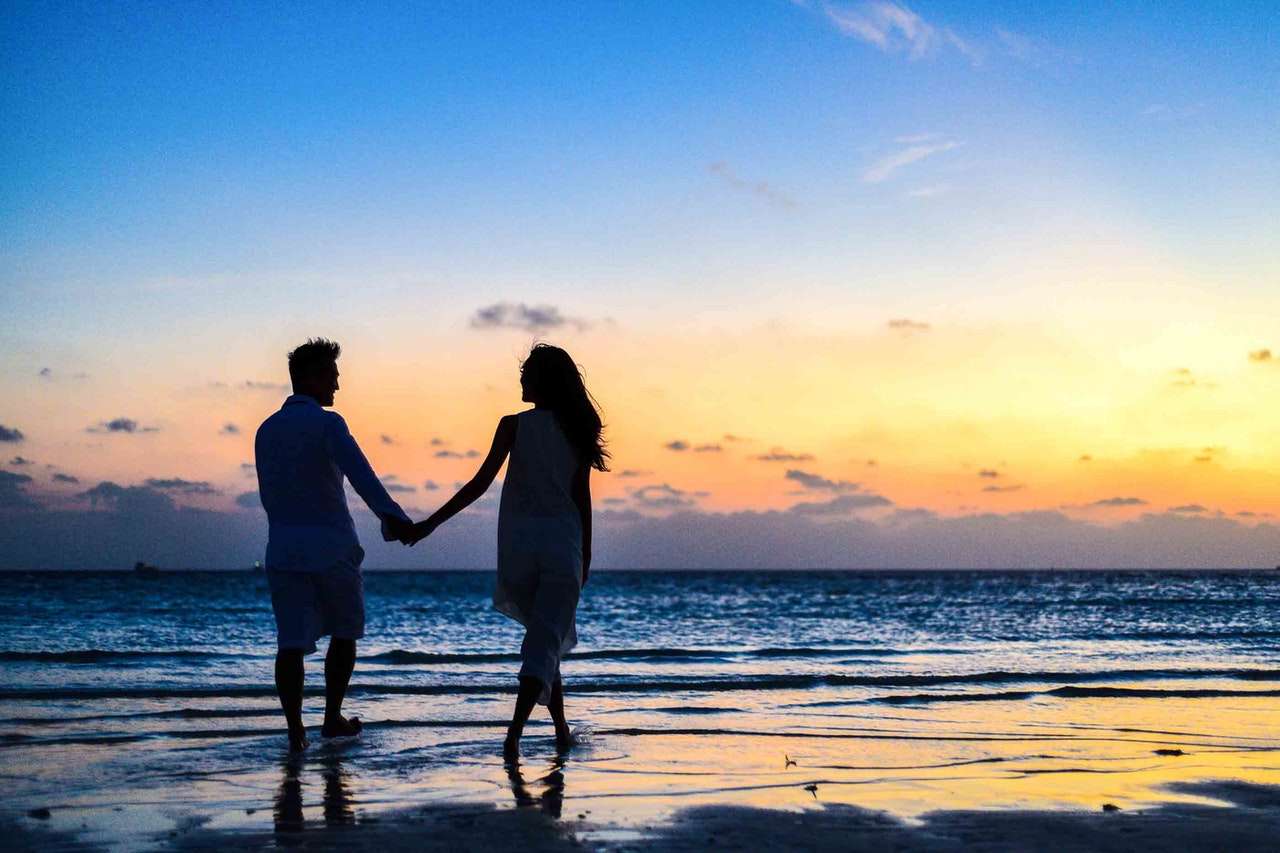 Are you dating or in a courtship? If so, going out for dates forms part of your relationship. However, what if you feel that there is no better place to go? Especially for those living in Singapore, what can you do to enjoy a romantic date and spend less? While Singapore can be a rather expensive city to live in, planning a romantic date or having fun evenings do not have to be necessarily costly – you can enjoy such occasions without spending a penny or only using a little.
Romantic dates are more about friendship rather than the place, but still, that's not an excuse to derail you from going to some most romantic places or restaurants, even with little money. These places can spice up your relationship and create lasting memories to carry your relationship through tough times.
Singapore offers several things you can do and places to go for dates, from nature trails, visiting museums and historical sites to spending time at various locations, without extra costs. Below are the 20 best romantic date ideas for couples in Singapore.
1. Cosmic Bowling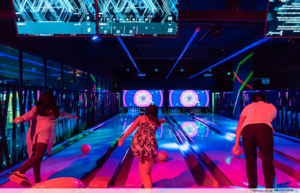 Even if you're not a fan of bowling, you can have a wonderful time together as you get to learn about each other at one of the bowling clubs. For instance, K Bowling Club is ideal for good times and friendly competition – you can enjoy turn bowling at this glow-in-the-dark setting. At only $11-$18 per game, you can enjoy your time together. You can also make date night a little more enjoyable by dancing along to the party music played in the club while you're there.
2. Admire Nature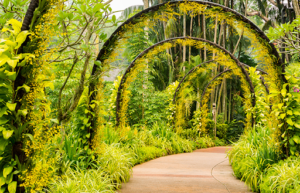 Our world is full of beautiful natural elements that we can marvel at and meditate on the love of our creator. Many people enjoy looking at nature, admiring it, and reflecting on how it helps us. Everywhere in the world, including Singapore, you must find a place for doing that. Take your fiancée for a visit to the Singapore Botanical Gardens to immerse in the various seasonal colors, smell the roses, and enjoy nature while bonding together.
3.Visit the Sungei Buloh Wetland Reserve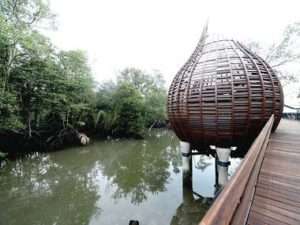 Take some day out with your lover, visit the Sungei Buloh Wetland Reserve, and spot some wildlife. Trek through the swamps of the Wetland Reserve (it consists of mangrove swamps, ponds, and secondary forest) to discover more about the flora and fauna that make the mangrove forest home. The Reserve is also a perfect spot for bird-watchers as it's home to 140 species of birds. Combine the trek with bird-watching using binoculars and fancy the numerous types of birds available there.
4. Enjoy the Magical Shores at Siloso Beach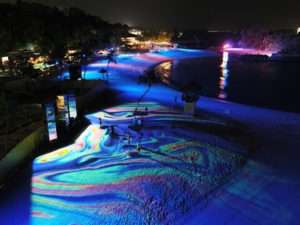 Beaches remain ideal locations for some of the best romantic events, and you can know why when you visit one. You can plan to visit Siloso Beach and steer the romance with the Magical Shores immersive light and sound show. Move around the beach and watch the remarkable visual effects' changes on the sand. This will enable you to relax and soak in the light and sound symphony because of the beauty of Sentosa's landscape. You will also enjoy interacting with light art on the sandy beach, stirred by the varied elements ranging from water flow to marine creatures. Before visiting, make sure you book a time slot online.
5. Tee off Together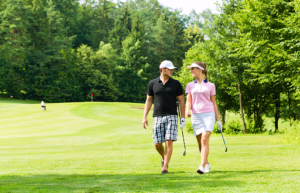 Engage in physical activity that will keep you both excited and bond more at the Champions Golf. With only $15, you can enjoy a game at the outdoor 36-holes mini-golf course, providing you with a perfect place to indulge in your romantic date while keeping a check on your pockets.
6. Try a Walk at Changi Point Coastal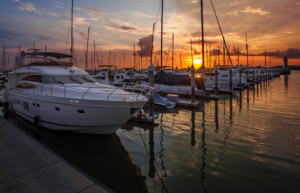 Going for a waterside walk at a Coastal is refreshing; therefore, try and take a romantic stroll under the stars down the boardwalk at the western end of Changi Point. Begin at Changi Creek in the east and transverse the 2.2-kilometer drive to neighboring Johor. You can see the pretty lights that illuminate the paths at sundown – it makes a great vantage point of the beautiful sunset. During the day, you can catch bumboats taking day-trippers out to Pulau Ubin and also see some wildlife as you enter Changi Beach.
7. A Perfect Time on the Marina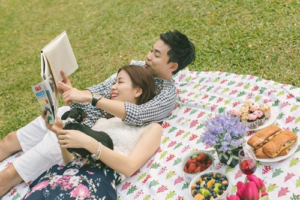 The Raffles Marina Club is an excellent idea for planning a date around an evening filled with wine. Enjoy a few glasses of wine and the sea breeze with a gorgeous view of the sunset. Even the fantastic view of the Johor Straits will make this a magical date. Be sure to try out some good moments with your boo at this location.
8. A Classic Picnic Date is a Must-Try
With picnic dates, Singapore is a perfect city. You can have an ultimate classic picnic date with its many parks, grassy spots, and spectacular sunset viewing points. If you can't think of any place, try the Marina Barrage, Singapore Botanical Gardens, or Fort Canning Park. You don't need to drive far to find an ideal picnic site where you can lay and have a deep connection together.
9. Moonlit walk at East Coast Park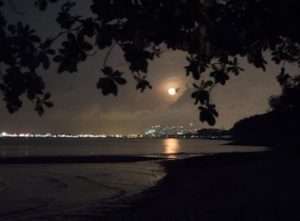 East Coast Park comes alive with late-night walkers by the rocks, on the beach, or inland along the cycling trails when the rest of the city sleeps. Enjoying the evening breeze as dusk falls makes for a romantic date idea in Singapore that's completely free!
Here, families and friends can relax and enjoy exciting picnics under coconut palms, Casuarinas and Ketapangs in the park. The play tower also offers families looking for a fun day out several facilities, including play towers, a water play area, nature play gardens, and swings. If you and your lover are looking for action-based activities, you can enjoy various sporting activities such as cycling, cable skiing, beach volleyball, and water sports.
In the evenings, you can treat your partner to a barbecue or indulge in sumptuous cuisines at the nearby hawker center or restaurants while enjoying the cool sea breeze.
10. Have some outdoor fun at Jurong Lake Gardens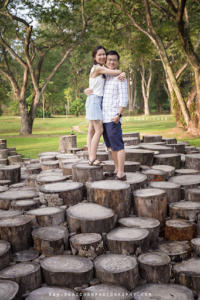 Jurong Lake Gardens has a fantastic landscape and park with several nature trails and attractive spots. Its waterfront destination provides a perfect date place away from the bustles and hustle of the city. The Jurong Lake boardwalk allows you to enjoy the gorgeous view of the lake, and you can play a game of spotting wildlife with your partner. The Neram stream at the garden is also an excellent place to play with mud as you stroll through the green grass. You and your partner will undoubtedly enjoy visiting here to learn many lessons from nature.
11. Experiment with a rooftop picnic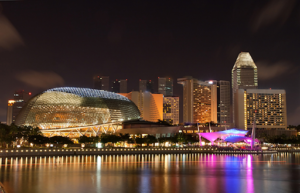 You are probably used to ground green grass picnics at various places within the Island, but have you tried the Esplanade rooftop picnic? Here you can roll out a picnic mat and give it at the Marina Bay glittering below you. The feeling it creates is unique in its merit! You will gaze at the one you love in the city you love, and your heart will radiate with pure joy. Who knows? You may end up popping the big question from the rooftop.
12. Sweat together at the nature trail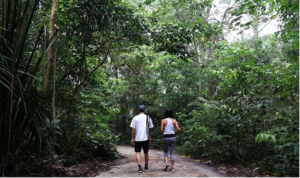 If you have been longing to bond with your sweetheart by sweating your heart out, then escape Singapore's urban gridlock and visit its nature trails. The MacRitchie Reservoir with a treetop walk is one of its exciting nature trails. This walk will take you through the forest full of wildlife and culminates with a suspension bridge hanging 25m from the ground. The adrenaline you will get through the 250m bridge walk will create laughter and memorable experiences for the two of you. Alternatively, you could choose to climb uphill, which would be sweaty. You could take this opportunity to joke about each other's fitness and laugh about it.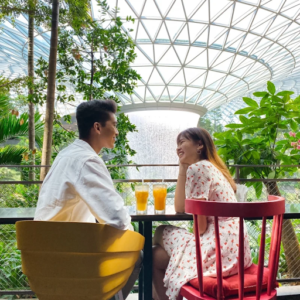 Jewel Changi Airport host one of the tallest indoor waterfall – 40m tall, providing couple an opportunity to admire its glory for free. You can grab a seat at its benches and enjoy a thrilling movie at the HSBC Rain Vortex, running from 7:00 pm to midnight. Furthermore, you can enjoy various dinner plates until ungodly hours. The Canopy Park is also a perfect romantic walk, giving you an aerial view of the whole place.
Alternatively, if you are a cycling couple with love for dinosaurs, the Jewel Changi Airport Connector- approximately 3.5km, makes an excellent outdoor date destination.
14. Stroll the Labrador Park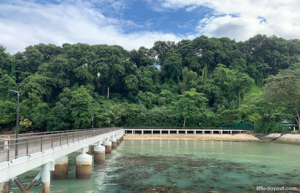 If you come to Labrador Park on the day, you will know why it is called the World War II tunnel. However, at sundown, the tunnel turns to an exquisite site with gentle walking trails along the forest area for love birds to enjoy the warm golden sunset.
This park beams with wildlife, enabling couples to haunt nature. The music from various bird species will serenade your loving hearts and leave your day joyous. As you walk through the park and sit on its benches admiring nature, you will strengthen your love.
If you and your partner enjoy lavish dinner once in a while, you could consider a meal at Tamarind Hill Restaurant in the park. The restaurant is built at the historic colonial bungalow and is famous for its traditional and contemporary Siamese Cuisine.
15. Watch a Romantic Movie under the stars.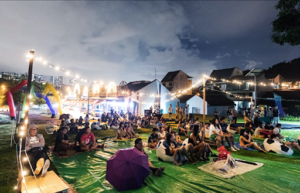 MovieMob often provides Singaporeans with a free movie screening in several places with the city. These occasions offer couples an opportunity to bond as they delight in an outdoor movie. You can choose locations with romantic movie displays under the stars with some popcorns.
16. Explore new neighborhoods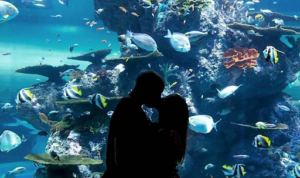 How about getting out of your comfort zone and driving to unfamiliar neighborhoods? You can explore Singapore's beauty with your partner and create new feelings. Visit places like Punggol, Sentosa, Novena and much more.
17. Enjoy Laughter in Love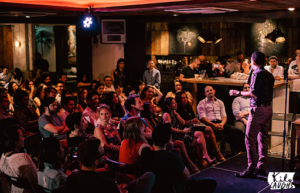 A study by the journal Personal Relationships found that sharing giggles with your romantic partner will help keep love feelings alive. This means that if you want a beautiful romantic date, a night of laughter is much welcomed. Comedy at Masala held at HERO's Bar has weekly shows on Tuesdays, keeping you on the aisles of laughter. Tickets cost as low as $15 per person. So, what are you waiting for? Grab your ticket and enjoy the experience with the love of your life.
18. Hike along with Henderson Wave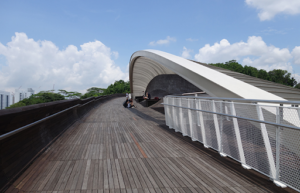 If you and your loved one enjoy being closer to nature, Henderson Wave is the ultimate place to hike while you admire the beautiful forests along the designer bridges. You could spend as much time as you have at your disposal since the walking trail has vending machines, meaning you can grab a drink and snacks. Moreover, toilets are available if you want to use the bathroom and various drinking water fountains.
19. Visit an Animal Shelter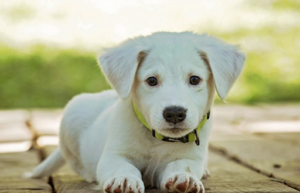 Most animals are known as trusting, innocent, forgiving, and full of positive vibes. Enjoy a romantic experience with your date as you visit an animal shelter to connect, hug and play with them since it is therapeutic. Their positive energy will leave you excited and inspire you to become more compassionate. If you and your date are animal lovers, this allows you to spend quality time together on shared hobbies.
20. Get a Romantic Yacht Getaway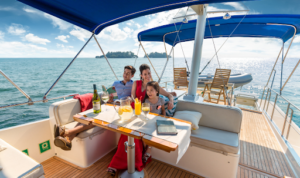 Singapore is bestowed with many beautiful exotic islands and beaches; hence yachting could give you an out-of-this-world experience with your date. You will enjoy a star-lit dinner cruising on blue waters as your hair ruffles due to the sea breeze, and you gaze into your loved one's eyes with a promise of love. The yacht ride will give a unique romantic experience that will be memorable indefinitely.
Take Your Lover to a Romantic Date with Shariot
You have a perfect date location and have figured out the activities you will engage in, but you wonder how you will get there. You do not want your partner walking to the venue and ruining the perfect date. You do not need to worry about your ride to these exquisite dates. With Shariot car-sharing and rental services, you have your ideal date supporter. Our rates are affordable, our services convenient. You can be sure of comfortability and that you will arrive at your date on time. Book for your trip now and arrive at your date venue in style.