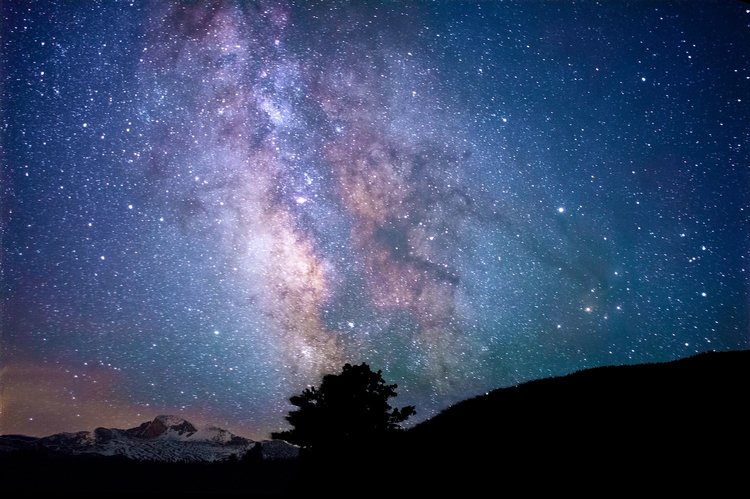 Although stargazing is not an everyday activity, some Singaporeans who find respite in the wonders of nature can benefit from the many idea spots in Singapore. The main attraction during stargazing is dark skies and bright stars. However, you can incorporate spotting planets, the milky way, and even constellations to spice up your stargazing experience.
Singapore is bestowed with various unique destinations that can offer incredible views of the night sky with little light pollution; hence, enabling beginner stargazers to see the stars and enjoy the wonders of nature. If you are planning to spice up your 2022, then you plan out a romantic dinner or night out with the little guys stargazing for a once-in-a-lifetime astronomical experience. This article will enlighten you on some of the best places to stargaze in Singapore.
1. Singapore Botanic Gardens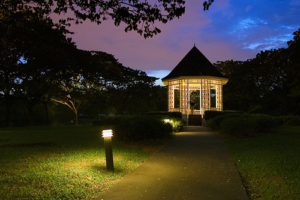 The Singapore Botanic Gardens has various dark spots and an open field near Swan Lake, thus making it a perfect romantic place to stargaze with your sweetheart away from the crowd. When night falls, the lush greenery in the area is illuminated with lights that give you a perfect view of the sky. Moreover, you will enjoy a magical experience as you stargaze while listening to calming music that's played on selected nights.
2. Science Centre Observatory Singapore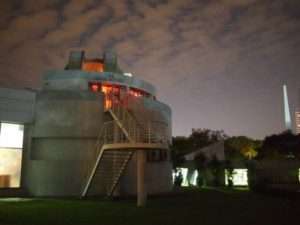 The Science Centre Observatory is a famous spot for most Singaporeans who love stargazing. The centre is also known for engendering the stargazing activity by organizing free weekly sessions every Friday from January to mid-November. Additionally, the centre conducts these sessions on Tuesdays and Fridays between mid-November to December.
Most stargazers visiting the centre are often provided with an advanced telescope to enable them to have a better view of the stars, moon, and planets. Ensure to adhere to the regulations at the Science Centre Observatory, which requires that stargazers take turns while using the telescope so that everyone can have a perfect view.
Additionally, the staff at the centre guide and train new stargazers on how to use a telescope. Amateur stargazers interested in astronomy and stargazing can benefit from the astronomy lessons, public talks, and slide shows showcased at the Science Centre Observatory.
3. Andromeda Observatory Singapore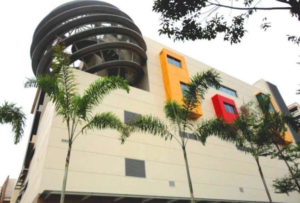 Andromeda Observatory is located at the Woodlands Galaxy Community Centre and showcases weekly stargazing sessions on Fridays and Saturdays at an affordable admission fee of $1. You will use their NASA-grade telescope for stargazing like a pro into the celestial skies on the various objects in the solar system.
Additionally, you will have a bird's eye view of the Andromeda galaxy that the observatory is named after. The Andromeda observatory has built a community around astronomy which encourages most Singaporeans to visit here and explore. If you are curious about science, visit the observatory and benefit from their crash courses on stargazing.
4. East Coast park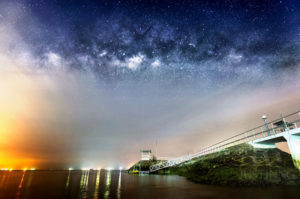 Are you planning a date night with the love of your life, or do you just want to clear your mind off work-related stress? Engaging in star watching at night can soothe your mind and bring enjoyment regardless of age.
You could head down to the East Coast Park to enjoy any alone time and space as you gaze at the celestial skies. That being the case, you need to locate an ideal spot in the soft, warm sand that will give you an elevated view of the starry night skies as you enjoy listening to the gentle waves sweeping the shores. You are guaranteed to cultivate a love for stargazing activity from this magical experience.
5. Pulau Ubin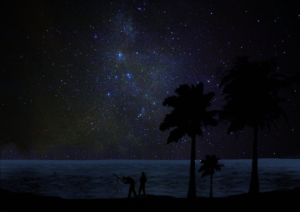 Source <alt"a couple stargaze at Pulau Ubin beach using a telescope">
Pulau Ubin is a famous island in the northeastern part of Singapore, home to the last kampungs. Pulau Ubin is a perfect spot to stargaze and catch a spectacular lunar eclipse since few households and no high-rise buildings are left on the island. Additionally, astronomy enthusiasts are more likely to have an elevated view of the starry night skies due to less light pollution at night in the area.
You can spend the night stargazing at Pulau Ubin by either staying at the Jelutung campsite or Marman campsite, which will enable you to lie at the quiet beaches and enjoy the astronomical experience. Although there are no restrictions to camp at the grounds, it would be prudent for you to alert the Pulau Ubin police post about your plans to ensure maximum protection.
6. West Coast Park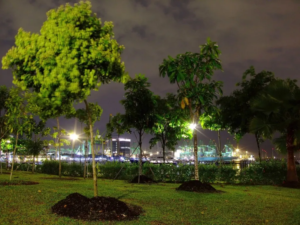 Although the West Coast Park is famous family-friendly among many Singaporeans, you will be surprised to discover that its rarely overcrowded due to its massive space. You can delight in a beautiful view of the stars as you set your camp on this unique lush green park as you relax to admire the lights of both the ship and stars.
Moreover, if you have a telescope, bring it to the park for an elevated solar system view on a quiet starry night. You do not have to starve to death as you stargaze because McDonald's is just around the corner where you can grab a quick snack. If you happen to go to the park with your family, you will not get bored since you can enjoy other amenities, including barbeque pits and outdoor adventure playgrounds with your kids.
7. Science Centre Singapore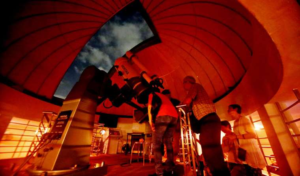 Science Centre is known as the home of science in Singapore. The centre utilizes its observatory to promote astronomy among Singaporeans by holding free weekly stargazing sessions on Tuesdays and Fridays for everyone. The science centre staff trains amateur stargazers to enlighten them on what they need to look out for as they use the telescope.
The Science centre has some of the most sophisticated telescopes that will leave you marvelled at the clear and closer view of the stars, moon, and various planets. Their staff is dedicated to answering any astronomical questions you might have, so do not hesitate to ask anything that you do not understand. Ensure you do not leave your young behind when visiting this observatory since they will acquire knowledge and fun.
8. Labrador Nature Reserve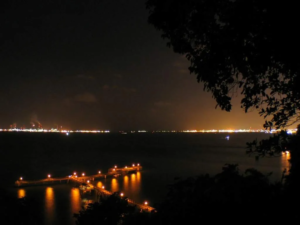 The Labrador nature reserve is found in the southern ridge of Singapore, featuring only rocky sea-cliff. This feature gives it a panoramic view of the sea, cliffside vegetation, and bright stars at nightfall. Most Singaporeans visit the reserve and enjoy the sea breeze as their eyes are perfectly glued to the planetary objects in the sky.
The area near the Red Beacon will provide you with a perfect view since it has less light pollution. Additionally, the reserve is home to various bird species, including black-naped oriole and oriental magpie-robin; hence, enabling you to enjoy their beautiful chirping as you stargaze. The reserve is miles away from the noisy city; therefore, you are guaranteed to experience the serenity and full relaxation ideal for your space gaze.
9. Changi Boardwalk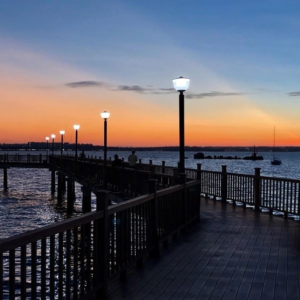 Changi Boardwalk is a standard go-to place for many lovebirds in Singapore since it provides an ideal spot for stargazing. Moreover, most people frequent the boardwalk to get a panoramic view of the sunrise and sunset. The boardwalk is nestled away from the brightly-lit city centre, making it a quiet and calm place for stargazers.
The Changi boardwalk gives you a stunning view of the coastline; that being the case, why not take an evening stroll and wait for the starry night sky to enjoy a magical gastronomic experience. The Changi boardwalk provides you with a perfect spot to make a state-of-the-art proposal to your sweetheart while you bask in the beauty of the night sky.
10. Yishun Dam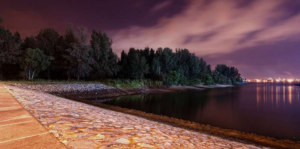 The ideal spot to enjoy stargazing is a secluded place far away from the city's hustle and bustle. Therefore, head over to Yishun dam since it is isolated and quiet enough to allow you to engage in meditation or heart-to-heart talk with your bae while admiring the twinkling stars.
Most people are hesitant to visit the Yishun dam because it is far-flung and mostly accessible by bus, but you still have to walk to get to the stargazing spot. If you plan to visit the dam with your entire family, do not postpone your astronomic experience because of distance since Shariot Car Sharing and Rental Services got you back with their affordable and reliable packages.
11. Changi Beach Park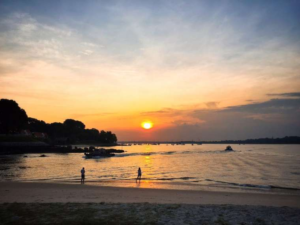 The Changi Beach Park is among the oldest beaches in Singapore, making it a famous spot for stargazing and viewing the lunar eclipse. Since it has an ancient kampong vibe, it is rarely crowded, making it an ideal hangout to stargaze without noise. Stargazing fanatics occasionally organize parties at the beach to spice up their experience.
Ensure to carry your litter with you or dispose of it in the right places to avoid getting into problems with the authorities for haphazardly throwing litter at Changi beach, famous for its cleanliness. You can visit Changi Beach Park with your young ones since there are various activities they can enjoy, including cycling, swimming, and playing at the beach as they wait for darkness to feast their eyes on the clear eastern night skies.
12. Seletar Rocket Tower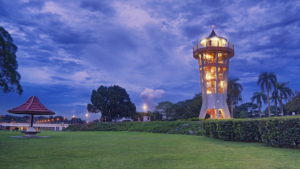 The Seletar rocket tower is one of the ancient reservoirs in Singapore- 18m tall with a 6-level rocket. The tower is a favourite spot for most stargazing fanatics who stream here to get an elevated view of the stars since it's situated away from various light sources, thus providing an unobstructed view of the night sky.
Moreover, the rocket-shaped tower does not give you a closer look at the star-filled sky, providing a perfect place for Instagram-worthy photos. Seletar rocket tower is also commonplace for lovebirds who frequent here for date nights or make proposals while admiring the sunset and skies darken to display an array of beautiful stars.
13. Bishan Park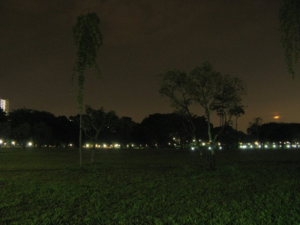 The Singapore Sidewalk Astronomy group organizes frequent stargazing sessions at the Bishan park to encourage the activity among Singaporeans. You can take advantage of their telescope to get a better view of the starry skies and enquire about any astronomical questions that you might have.
Although the sessions are set beside the McDonald's in Bishan Park, where several people are lining up to use the telescope, you can opt for a quitter view by utilizing the many benches in the park where you can lay down and enjoy the beautiful starry night skies.
14. Marina Barrage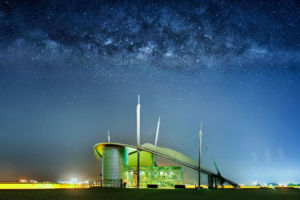 Marina Barrage is a multipurpose attraction venue with a dam and recreation site in the southern part of Singapore. The Marina Barrage is a go-to place for most Singaporeans family's who flock here to enjoy kite flying and picnicking. The Marina barrage is unique since its park and dam are found on the rooftop, making it a popular spot for sightseeing and stargazing.
The place becomes magical at night, with most families glued to the skies hoping to spot the shooting star. Additionally, lovers planning a perfect date can visit the green roof at the barrage and take advantage of the various dark spots suitable for stargazing as they promise endless love to each other.
15. Springleaf Nature Park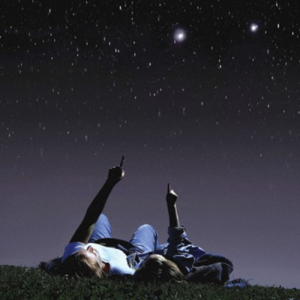 The nature park is located on Singapore's central catchment nature reserve and occupies a 6-hectare part of the land. The nature park is one of the best in Singapore since it is home to over 80 bird species, forming a typical hangout for most locals. Moreover, the park is less polluted with light, making it a perfect spot for stargazing.
Most astronomy groups frequent Springleaf nature park to organize their parties. The parties are often open to the public, including amateur stargazers who are provided with stargazing tips and expertise by the astronomy group. Since the park has a good reputation for less pollution, it's a perfect place to visit with your dear ones and enjoy a picnic dinner as you wait for nightfall to watch various stars unfolding.
Shariot Your Stargazing Companion
Stargazing is an exciting experience that can bound your family and provide key life lessons. Book your Shariot for easy travel to and from your location if you have your favorite location to stargaze. You do not need to worry about night travel when you can conveniently book one car of your choice from our pool and have a perfect ride. We value you and your family.