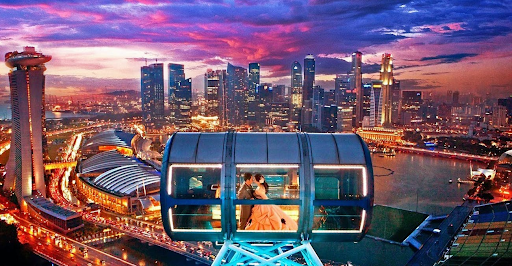 February the 14th is a date edged in most ladies' minds as it beckons love. Most restaurants, shopping malls, and tourist destinations will be painted red to remind men and women alike that it is valentine's day. Loverboys will be looking for the best valentine's date to book a place in their partner's hearts, and the search for these places can be daunting.
That is where Shariot comes in. we take you to the most apparent and hidden dens to help you surprise your bae. Don't worry about how to get there; Shariot provides the most affordable and comfortable car sharing and rental services to help you have an in-style entourage to your preferred destination.
Are you married and would like to rekindle the spark lost in financial pressures, sick kids, stressful jobs, and dirty dishes? Set a goal this year to take your wife for a romantic valentine's dinner. If you are looking for secluded restaurants, vibrant beaches, rooftop bars, gorgeous gardens or parks, and beautiful lights illuminating the night for a heart-to-heart conversation with your sweetheart, this article is for you. Ensure you come dressed for the occasion to help paint Singapore red.
Also, please read about our 20 best romantic date idea for Singaporean couples
1. Esplanade Roof Terrace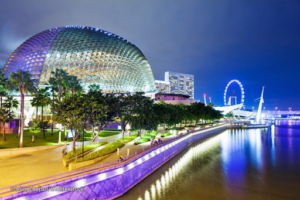 If you wonder where to take your valentine's date in Singapore this year, then Esplanade Roof Terrace is the place to visit. Ever heard a common adage that the best things in life are free? Then Esplanade Roof Terrace is such a place in Singapore that allows you to enjoy a romantic valentine's date with your sweetheart since entry is free, and it's far away from the fast-paced CBD. You can spend quality time with your date as you glance at the stunning views of the Singapore skyline.
Additionally, the roof terrace provides you with an opportunity to lie down and relax as you admire the starry night skies with your partner. Most Singaporeans will get to the green lawns at the rooftop to spend an unforgettable evening with their loved ones. You can even carry some drinks or snacks to enjoy with your date, as you whisper sweet nothings or stare at each other for a memorable valentine.
2. Botanical Gardens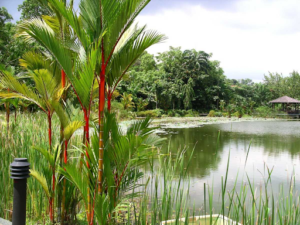 The Botanical Gardens is a haven of all types of beautiful flowers, which would be an ideal place for your lovely lady. Imagine yourself with your valentine's date strolling through the lush green landscapes having a heart-to-heart conversation amidst nature. Ensure you take your person to the Orchid garden to admire the more than 2000 orchids and enjoy a spectacular date.
You can hold hands as you walk through the garden and take Instagram-worthy photos for a memorable valentine. After the romantic afternoon walk, take your lover for a surprise dinner at the fantastic gourmet restaurants located inside the garden premises for some tantalizing valentine dinner.
Check out a list of the best picnic places for your family in Singapore
3. Singapore Flyer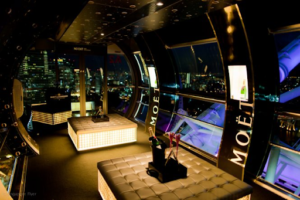 The Singapore Flyer is famous among tourists and locals alike, who queue on a busy day to board and experience the 360-degree view of the city. This makes it a perfect destination to take your valentine date in Singapore for an out-of-this-world experience. Additionally, there are exotic dining places at the flyer, thus allowing you to plan out a memorable valentine's dinner with your darling.
Imagine yourself, besides your sweetheart having dinner on the flyer for one hour as they wheel spins round and round. What's more, you don't have to sweat since you will get a private cabin just for the two of you and a dedicated host who will serve your meals. Their foods cater to vegetarian and non-vegetarian dishes, often served as a 4-course meal. You will also receive a bouquet that is timely and suited for valentine's occasion.
The best part of boarding the flyer is that they will serve you two glasses of champagne or your preferred wine. Visualize yourself sipping down your wine beside your special person while admiring the city on a well-lit night for a magical experience. Therefore, plan now and book Shariot to take you to the Singapore Flyer to revitalize your love during this valentine's.
4. Light and Water Show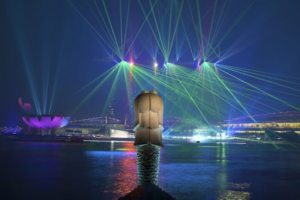 The Light and Water Show is located on Fullerton Road and provides magical experiences for Singaporeans. When you take your partner to the venue, you are guaranteed to view vibrant and colourful phenomenal from the show that matches your love for each other. You need to prepare your eyes to feast on the whole place, coming alive with fire geysers, water jets, and lasers that last for 15 minutes.
What better way would you spend quality time with your valentine date than wait for the finale show that lights up the entire sky, mesmerizing the already beautiful Singapore skyline. Moreover, sharing your romantic evening beside your special person amidst the laser and light shows will make you both feel on top of the world due to the accompanying views portrayed by the show. The best part of the show is that it is free; you will only need to plan out and come with your valentine's date.
5. Gardens by the Bay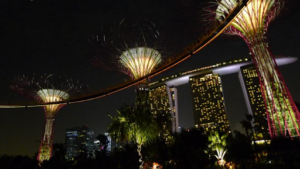 Gardens by the Bay is a famous grandeur of the tourist attraction. Many lovebirds prefer the venue since it is among one of the most romantic bays in Singapore during the night. You should bring over your valentine date and enjoy the bright lighting, relaxed ambience, and illumination at the magnificent Bay.
You should come prepared to sway your lover off their feet by pulling a romantic dance while you enjoy the stunning display of music and lights showcased as the Bay amidst supertrees that bring life to your evening. Remember to save some energy for an evening stroll along the OCBC skyway and admire the enthralling views of the garden's iconic structure. What's more, the walkway provides you with a sensational opportunity to capture postcard-worthy snaps of the garden's lush environs for a memorable valentine.
6. St. Johns Island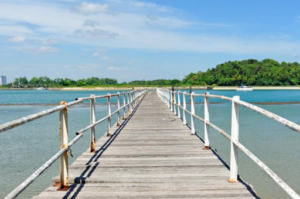 Are you looking for a convenient getaway to take your valentine's date in Singapore this year? St. John's Island is an excellent deal for you. Although the Island offers you an escape from the big city, the best thing is that you don't need to fly out to get there since it's just mere hours away from Singapore. Don't sweat out if you are wondering how to get there because, at Shariot car sharing and rental services, we are always available to offer you convenient and affordable rates.
Additionally, you will get quality we-time with your special person since the Island is safe and secluded with few tourists knowing about this magnificent paradise. If you are nature lovers, pack your picnic bags and prepare to hike and trek here. Alternatively, you can enjoy sports activities, including badminton, volleyball, and soccer.
The truth is, you will be in love with Island, and the best thing is that you can rent a bungalow for a romantic night with your valentine date to enjoy its serenity. The Island has various picturesque views and landscapes that will leave you feeling on top of the world, allowing you to take shots of yourself and your sweetheart to keep the experience safe in a frame.
Learn more about Singapore's hidden beaches worth exploring.
7. The Ritz-Carlton Millenia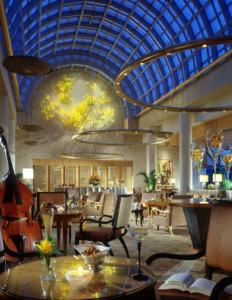 The Ritz-Carlton Millenia is a luxury paradise located in the iconic Marina Bay. The hotel will provide you and your valentine date with lavish living with its spacious and spectacular rooms as you admire the magnificent views of Marina Bay. If your sweetheart is an art enthusiast, they will have a blast at the art collection museum with various artworks to admire within the Millenia.
At the Ritz, Carlton is a tradition to have green tea in the afternoon, made from rich anti-oxidants essential oils that will give you a delightful experience. Ensure to spice up your valentine by heading to the tranquil Ritz Carlton Spa for a pampering massage and treatment drawn from ancient traditions and modern science. Moreover, the spa uses golden sugar and gold particle enriched oil, thus ensuring your body and skin receive healing and beauty.
That being the case, with all the glamour at Ritz, Carlton is guaranteed to give you some inspiration for executing a perfect valentine's date and impressing your special person.
8. Marina Bay Sands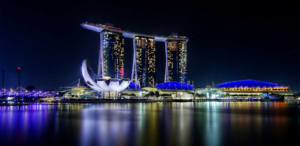 If you thought you had visited all the ultimate romantic places in Singapore, then think again. Marina Bay and Sands are top on the list of the most exotic stand-alone integrated resort ever built in Singapore. The Royal Bay has a 2561 room hotel, an upscale shopping mall, and an infinity pool all under one roof.
One thing you must pack as you head to the Marina Bay Sands is your swimming costume so that you can splash some water and swim in their infinity-edged swimming pool. Imagine the feeling of relaxing in the world's largest rooftop pool with your valentine date as you glance over Singapore's awe-inspiring city skyline. That magical experience at the Bay will ensure that you woo your sweetheart and rekindle your love because you will get out of this world treatment.
Moreover, the rooftop gives you an exceptional 360-degree view of Singapore, allowing you to get the ultimate picturesque sunset. The party is not over without popping in at one of the various celebrity chefs and signature restaurants at Marina Bay to enjoy your sumptuous romantic dinner beside your special person. The best way to show your valentine date that you care about is to document your sweet love story by taking Instagram-worthy shots at Marina Bay. Are you wondering where you will sleep now that its night time? Worry not. Since Marina Bay has various accommodations, relax and book yourself a room and relish the most memorable romantic night.
9. CE LA VI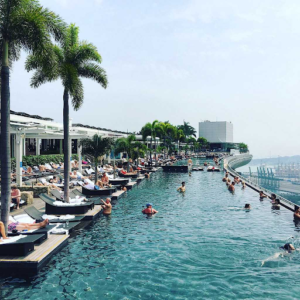 Step out of the ordinary and give your valentine date and exceptional sky-high experience by dining at the CE LA VI Singapore. The iconic rooftop restaurant houses a sky-bar and sky-lounge where you can relish a memorable dining experience indoors or at an al fresco venue. You will watch time stand still as you munch their refreshing and delicious Asian cuisine served in a friendly environment overlooking the skyline.
Additionally, the magical experience you will drive besides your sweetie is out of this world as you slowly sip down their signature cocktails while gazing upon the magnificent view of Singapore's skyline from the sky-bar. The unique thing with their sky-bar is that they have talented bartenders who shake, stir, and mix classical and signature cocktails giving you a perfect drink to complement your meal.
You could take advantage of  CE LA VI evenings when the place shifts into a romantic mood with various shadows and candlelight, setting the right atmosphere for just the two of you. You will enjoy their live performances by famous Singaporean and international artists, making you thump your feet to the good tunes. At the CE LA VI, you are guaranteed to give your sweetheart experiences of a lifetime that will spice up your romantic life this valentine.
10. Singapore River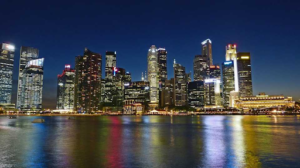 If you are fascinated about going on your cruise with your lover, then take a ride Singapore River. You will enjoy the cruise using ancient bumboats that are the essence of Singapore's heritage. You will get quality we-time with your sweetheart as you stare at each other to increase the oxytocin level that will make you rekindle your love. Additionally, the cruise will give you a chance to escape on a secluded hour-long ride as you pass and admire various tourist attractions in Singapore.
The best part of the boat ride is that you can choose to go on an electric bumboat during the day or night. Ensure to take postcard-worthy shots as you cruise with your partner to add a memorable chapter in your romantic novel of memories. Therefore, hop onto the bumboat and woo your valentine date by the romantic, memorable, and relaxing cruise across the Singapore River.
There go our top ten places that will breathe life into your valentine outing in 2022. Take a plunge and make this day memorable and improve your love life.