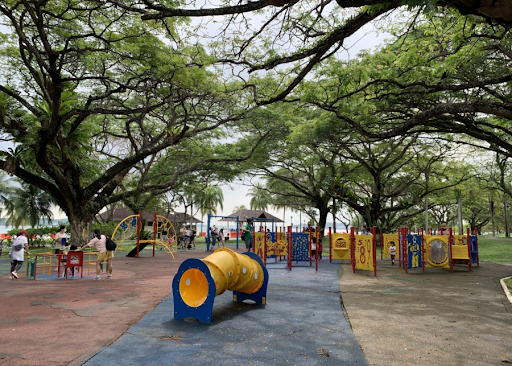 Did you read Paris? No, it is Pasir Ris, but do not be disappointed. East of Singapore, this beautiful land has plenty to offer you than you think. You will be thrilled by various adventures you can enjoy here, even if you are new to this area.
Pasir Ris means beach bolt rope, providing visitors with a beautiful scenic view. You will also have an opportunity to indulge in pony rides, cycling, watersports, barbeque rental, inline skating, etc. Your family will thank you for the various picnic spots that promote fun moments. And if you are wondering if Pasir Ris has exciting spots for a romantic date that can sweep your partner off their feet, worry no more. The green parks in this place offer you an ideal location for a romantic retreat. Besides these things you still have many things to do in Pasir Ris. Let's consider some of them.
1. Visit Pasir Ris Wild Wet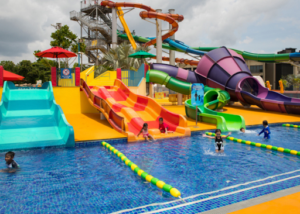 Do you want to have fun at one of Singapore's largest water parks? The Wild Wet guarantees your family a perfect day of spills and thrills. This water-themed park draws both local and foreign tourists as a wonder. Here you can choose activities to participate in, including adrenaline-pumping rides for adults to kid-friendly rides. You can also relax near its beaches with some cool drinks by your side.
Since its expansion in 2017, Pasir Ris has been even better.  Guests will be presented with seven additional attractions, including Royal Flush, the Kraken Racers, and Asia's first hybrid ride. If you are an adrenaline junkie, you could try the Torpedo or Free Fall and have your mind blown by this ultimate experience. Don't worry about the danger of drowning; life jackets will be given to you for free after you have booked online.
2. Ride with the Adventure Paddlers in Pasir Ris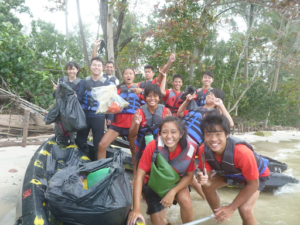 Are you a watersport enthusiast who has not had the opportunity to realize your dream at watersports? Pasir Ris is the place to be, especially with the adventure paddlers. This crew will offer you training to help you learn dream skills. Their training is provided on land and at sea. If you run marine-related operations, the adventure paddlers can provide you with consultancy services and train your team at a fee.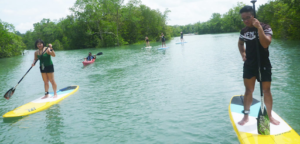 With adventure paddlers, you will have fun seeing the Island from the water with your family. Adventure paddlers have various paddling activities to suit people of all ages. You can compete with others on paddling, paddle while standing, or even ride with your pet! After paddling, you can enjoy a hearty meal at the nearby restaurants to sum up your weekend. You can bet on this exciting, fun place due to its remarkable reputation and exceptional services.
3. Enjoy the Serenity of Check Jawa in Pasir Ris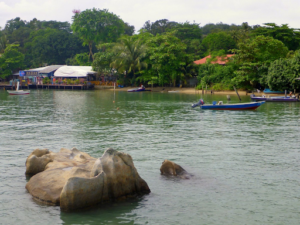 If you are exhausted with the hustle and bustles and the noise from the city and need a serene and peaceful place to clear your head, then book your Shariot and head to Check Jawa. This 100-hectare wetland lies on the eastern end of Pilau Ubin and is 3km from the public jetty. It means you can also cycle there or take an adventurous 40 min walk from the public jetty.
If you wonder what makes this part of Pasir Ris serene, wait until you behold its rocky and sandy beach, coral rubble, seagrass, coastal forest, and mangroves. The natural rocky shore and the whole ecosystem will blow your mind. The peace visitors experience here as they hear the sound of water grace the shore is second to none. So, take your ride and sweep away your worries and reenergize for the next week of work.
4. Horn Your Cooking Skills at Pasir Ris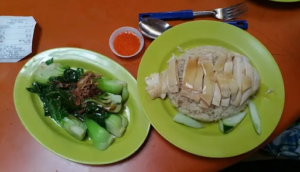 Are you passionate about cooking but have not had a fun place to learn and showcase your skills? The cookery magic at Pasir Ris is the perfect place to be. Here you will be honored to learn new cooking skills on various dishes. Furthermore, you will have the privilege of exploring and appreciating the country's artificial and natural beauties.
The Ruqxana home kitchen has offered cooking classes for 18 years and counting. In this kitchen, you will horn your skill for preparing various Asia foods. You could upgrade your coking skills at home, and your family will be delighted by it. While at the Cookery Magic, you will give your taste buds a treat of authentic Singaporean foods served with a measure of humor and cultural insight. You will meet people from various backgrounds, have a nice meal and have pleasant conversations. No better way to unwind and learn!
5. Visit the Changi Museum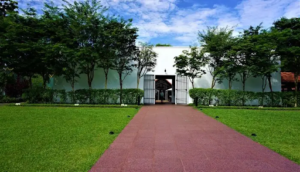 Pasir Ris has places that can take you back in time, allowing you to experience history. One such place is the Changi Museum, a renowned historical site in Singapore. At the Museum and Changi Chapel, you will learn about the prisoners' tenacity and civilians incarcerated in Changi prison during World War II. This mind sobering journey will help you appreciate sacrifices made by your predecessors to make Singapore and the world a free place to live in.
Changi Chapel and the Museum allows visitors to peer into the tumultuous era of World War II and what occurred on the Island from 1942 to 1945, when the Japanese occupied the land. The renovation and upgrade of this historic site combined the old Changi Museum and the Old Changi Prison, forming one big exhibition area. You can spend a whole day here with family and friends. Ensure you are fully vaccinated before heading to the museum; otherwise, you will not have access.
6. Tour the Magnificent Changi Airport Terminal at Pasir Ris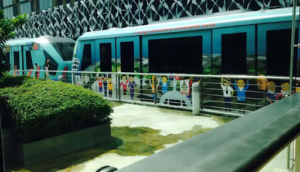 Changi Airport did not gain its fame for no reason, and it has one of the most beautiful tourism destinations in Singapore. If you want a lifetime family experience, head to Changi Airport Terminal 3 to behold a breathtaking man-made tourist attraction in the country. Though you will not be allowed to explore all its central features, the airport's outskirts are still an excellent place to visit.
7. Enjoy the Scenic View of Pilau Ubin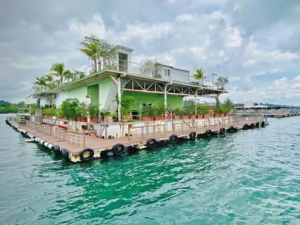 Pilau Ubin is an Island in Pasir Ris situated northeast of Singapore mainland. Why should you visit here, and what will you expect? It has cycling trails for couples' rides and footpath walks for evening strolls. You could check out our cycling guide for beginners to keep you set. As you spend your evening here, you will see kingfishers dive into the waters for their dinner catch. Your eyes will be treated to bulbul birds that inhabit the mangroves and tidal flats.
You could spend the whole day on this Island, enjoying its inner beauties. You will also give your taste buds a treat to the delicious delicacies prepared in their restaurants. If your eyes still want to see more, climb to the Jejawi tower, a looped boardwalk to have a broader view of the Island.
8. Let Your Kids Explore Tayo Station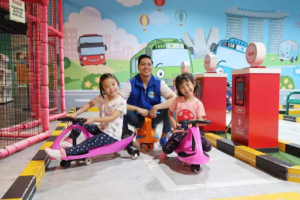 When was the last time you had real fun with your children? Life in Singapore can be busy, and the little guys are sometimes left alone. However, Tayo Station offers you the opportunity to reconnect and bond with your little angels as your tour of Pasir Ris. This station was inspired by the South Korean drama series- Tayo the Little, and your kids will undoubtedly have fun with the buses. If you want to enjoy your day out as a parent, give your children a memorable play experience. Tayo Station is a perfect choice, and your kids will always want to go back there for every family outing. The entry fee is reasonable and manageable for everyone, so don't worry about the bloated budget.
9. Swim at Saint John's Island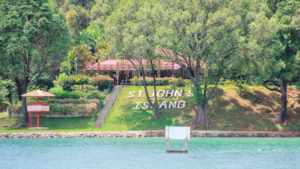 St. John's Island only has one beach, making it an ideal place for your family to swim, relax or sunbathe. Its beach lagoons are safe due to the sea barrier rock, meaning your family has nothing to worry about. If you are only interested in a quiet place for a picnic, St. John's Island has several sheltered benches and tables perfect for a family picnic.
This Island has an overnight stay lodge to house your family if you play till late. You don't need to carry a camping tent; you will sleep on a bed. Furthermore, the Island has a walkway to Lazarus Island, providing you with additional adventurous sites to visit.
10. Visit Pasir Ris Park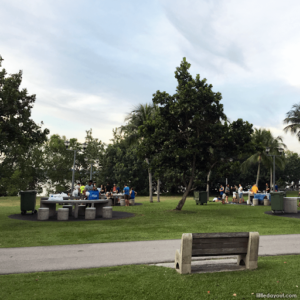 Do you want an exciting, fun family day out? Head to Pasir Ris park, and you will enjoy plenty of fun activities with your family in this 6-km long park. At the park, you can cycle or skate as you appreciate the flora and fauna of the ecosystem. You can carry your bike or hire one at the Pasir Ris stores.
Don't be quick to leave. If you have a dream of sleeping under the starry sky, Pasir Ris Park has a camping site to allow you to spend the night there and be awakened by the bird songs or smell of the sea.
Your children will also enjoy plenty of activities, including swings, hill and bridge climbing, mini maize, and slide at the kids' playground. If you are a lover of birds and nature, Pasir Park has a bird-watching station. Come with your binoculars and spot several species only found in Singapore.
11. Enjoy Life by the Downtown East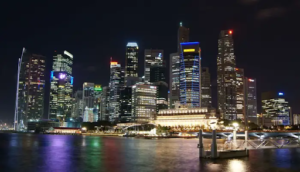 If you have longed for a place offering a one-stop lifestyle, leisure, and dining destination, Pasir Ris Downtown East could be your ideal gateway. You will have an excellent treat here with various entertainment options. The cost for such an exquisite treat is affordable, meaning you can treat yourself without creating holes in your pocket.
A comfortable ride to Pasir Ris destination of Choice
Do you have your preferred Pasir Ris destination and wondering how to get there comfortably? Shariot car-sharing and rental services are the answer. Our cars are in excellent condition and comfortable to take you to any destination in this country. Book your vehicle of choice from our platform and have your Pasir Ris visit with ease. With our ride, you begin your trip on the right foot and end with a smile.