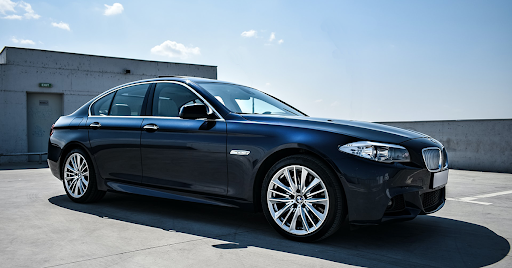 People sell cars for various reasons, including buying a new one or having more than one and wanting to dispose of others. Selling a car can be easy or not, depending on where one lives and the restrictions available. What if you're a Singaporean or someone living in the country? Are you eager to sell off your car or planning to do so in the future? How can you go about it successfully? Especially if you're a first-timer, it might be complex and confusing. But, don't worry because you can get the needed assistance. This discussion will outline everything you need to know and do to sell a car in Singapore successfully. Read on to find out more below!
Know Who to Sell Your Car To
You will probably have to know and consider where or who to sell your car to. It's significant to be better acquainted with people, companies, or agencies that could give you back the value of your car. Below are some of the ideas of where a Singaporean can sell their car:
1. Sell Via Online Platforms
You can post the car to an online portal for ease of sale. There are some reliable online platforms where you can list your car for sale. They include; – STCars, Carousell Motors, sgCarMart, Motorist.sg, and the DBS Car Marketplace. Each platform has varying requirements, features, and advantages; thus, it would be best to research each to choose the most appropriate for you.
2. Sell the Car to Dealers
Selling used cars to dealers is the most popular way of making a sale in Singapore. Several dealers are available that someone can choose from, and most of them don't discriminate which type of car you have. The process is also quite simple; the dealers usually handle everything from the paperwork and sometimes the sale facilitation. However, a significant challenge with this option is the pricing issue. Dealers offer low prices since they're like intermediaries who will later sell the car to the next owner at a profit margin.
Also, sometimes, there's a possibility of getting scammed if you don't know the car well. Furthermore, you might need to hassle moving from one dealer to the next, trying to find the best quote. But, a company like CARRO can assist you to avoid that time-consuming process. It has a smooth process where you can get a vast network of verified dealers under one site. Visit their site to ensure your dealer search process is efficient and convenient.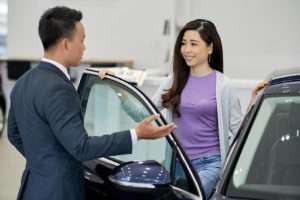 3. Sell the Car Directly to Another Buyer
Unlike long ago when this method was a bit hectic, today the internet has simplified its process. You don't have to post a car in the Classifieds section of newspapers and wait for a long time to sell anymore. All you need to do is post the car online on any of your networking platforms and wait for a prospective buyer to reach out. It's also the method that can reap you the most significant returns.
However, selling to a direct client also has its odds. It requires more effort and time as you'll be the one making all the decisions and doing the paperwork. And that's why it's not a highly recommended technique for a first-timer in the car selling market, especially if you don't have patience and the time to handle everything by yourself.
4. Sell the Car Through Consignment
What is a consignment? It permits a car agent to sell your car on your behalf, but you retain all the legal ownership until it's sold. The agent will assist you with the marketing in used car listings or on their platforms. Selling a car through consignment will likely fetch a higher price than doing so to a dealer since you set the ideal price.
While most consignment agents operate in similar ways, each can have his style of operation. For instance, some will insist on having your car kept in their showroom recommendation to walk-in customers, while others will allow you to keep the car. The experienced agent will help you throughout the finish, and that will give you a greater sense of security. However, keep in mind that all that work they do isn't charity. You'll have to pay for the services, with most charging a flat fee of 1% on the final selling price.
Gather The Necessary Information
Once you understand where to sell your car, the next step is to have all the required information at hand. The buyers will undoubtedly want to know more about what you're selling to them, which calls for preparedness. You will need the following information available:
The license plate number. This will be required to enable a buyer to know your original registration date, Certificate of Entitlement (COE) category, Open Market Value, COE expiry, Additional Registration Fee, and Quota Premium paid.
Car model
COE Registration date and expiry date
Mileage
Clear photos of the car taken at various angles
Any special modifications or features
Condition: Provide information on how frequently the car is serviced and the date for the last servicing and include service receipts and records if possible.
Selling price
Preparing and processing the above information will require that you understand your car correctly and know its problems and strong selling points. The desired sale price will also be highly dependent on most of the other information; hence, the need to be keen on getting the most accurate and reliable details about the car. You can use the OneMonitoring website to check your car's components.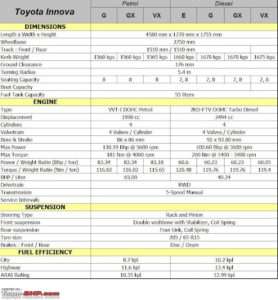 Set Your Selling Price
Deciding on the right price is key to making a sale and is also tricky. A high price might bar you from getting interested buyers, and a shallow one can result in profound loss. Research your car's model and compare prices from other people who have successfully sold the same or those who are also selling at that time. Try to gauge an acceptable price range depending on age, condition, and years left on the COE.
Even for cars of similar models or makes, the price might vary depending on factors like age, condition, mileage, and modifications. Thus, while researching, do well to keenly check each aspect, even for similar car models that others are selling online. It would be best only to compare prices for cars that exactly match the specifications of yours. You need to know what your car is worth before getting a good deal for it. Setting the desired selling price might be challenging, but you can successfully pass with it if you put in more effort.
Clear Your Outstanding Car Loans and Insurance
Before you can transfer the car's ownership to someone else, you'll have to pay any pending loan you have. In Singapore, the transfer will only be approved by the Land Transport Authority (LTA) if you meet certain conditions too. The car must have a valid road tax, and the new owner's insurance policy must have been activated. So, do all the necessary to settle any outstanding loans and insurance. If you can't pay the loan because of a lack of cash, try getting a refinance loan to pay it off and transfer the new loan to your credit card.
List The Car for Sale, Arrange for Viewings, and Set-Up Test Drives
Now that you've accomplished some of the significant steps to completing a successful sale, what remains? After gathering all the necessary details, you've set the selling price and cleared off pending loans; you can now freely list the car for sale. With the methods listed above, you can choose to do so – dealers, online platforms, consignment, or direct buyers. Once the car and all the required data are set and listed, you will receive requests from prospective buyers.
Interested buyers will start to send in their queries in a few days or weeks. The next thing will be to invite them down to your home or another suitable venue to come for viewing and car inspection. You can also offer test drives along quieter and safer routes with fewer cars. Remember, a car purchase is a big thing, so put the buyer (s) at ease by agreeing to a pre-purchase car inspection service at an approved service station. Try to have an objective professional opinion of the car's condition to prevent any misunderstandings. It's also wise to get the buyers to sign an indemnity form before a test drive so that you're not responsible for any damage that occurs during that time.
Obtain a Deposit and Sign a Sales and Purchase Agreement Form
After you find an agreeable buyer to sell to and have reached a consensus with both parties satisfied, it's time to get the deal done. Lock the buyer with a sales agreement contract that is not just verbally mentioned but one that's signed. Wrap up the deal with a deposit of any acceptable amount between the two of you. You can also provide a receipt for the deposit. A signed contract form prevents any disagreements that might occur later and ensures a buyer has confirmed that they will pay all the LTA's transfer fees and levies.
Transfer The Car Ownership to The Buyer
Finally, make the car the buyer's by handing over its ownership. You can initiate and complete the process online via the OneMonitoring website. The steps involved in doing so are very easy and should not take you very long; only input your details and the buyer's, and once everything is complete, they will pay a $25 fee and receive an SMS confirming the transfer. However, if the buyer is non-Singaporean and does not have a Singpass, you'll have to transfer the ownership at the LTA Customer Service Center. Once this step is done, the buyer will pay you the balance of the purchase price. The process is complete, and you've sold the car! Hand over the keys!
Final Thought
The process of selling a car in Singapore is simple and efficient.  You could decide to sell your car to simplify your life or to upgrade to a new car. After the sale, you could also choose to use public transportation or use Shariot's car-sharing and rental services. We guarantee you comfort and efficiency with our modern car models distributed across the Island. Car-sharing is the way to go, helping the planet heal from excessive pollution and saving you money. Whether you're a Singaporean or not, following the above guideline can help you out with your car sale.