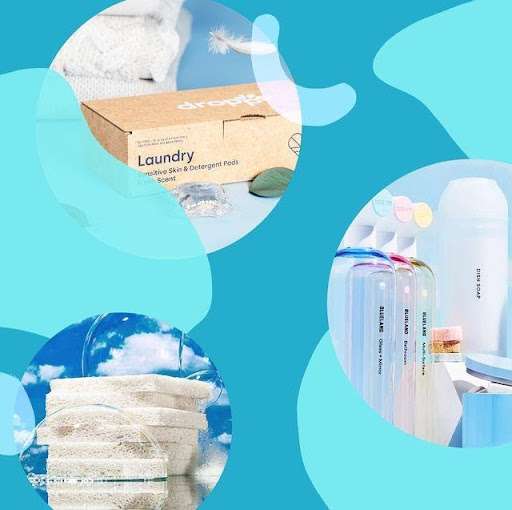 Eco-friendly products are generally non-toxic products derived from natural and organic ingredients that are biodegradable, with no negative environmental impact. The covid-19 pandemic has made most people spend more time at home, becoming more cautious about the household products they use. Due to global climate change, some prefer to use eco-friendly products since they are manufactured using sustainable techniques and improve the wellbeing of the environment and their family health. This article will help you learn about eco-friendly products that you can purchase to help you replace eco-enemy items that continue to ruin our beautiful planet.
What makes Household Products Eco-Friendly?
Being made from plants and plastic-free
Not containing toxic chemicals
Recyclable packaging and refillable
Contains biodegradable ingredients
Not creating waste
Being vegan and cruelty-free
Best Household Eco-Friendly Products
1. Bamboo Rags for Daily Cleaning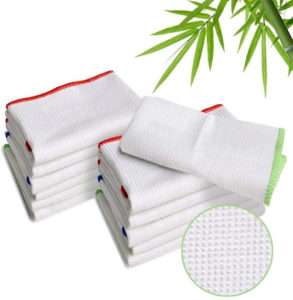 These rags are eco-friendly products because they are made from the fast-growing bamboo plant. They are durable and can be safely cleaned after use. Conventionally used cleaning towels are mostly made from microfiber cloths which are non-recyclable; you can replace them with bamboo rags for efficiency.
2. Reusable Cotton Swabs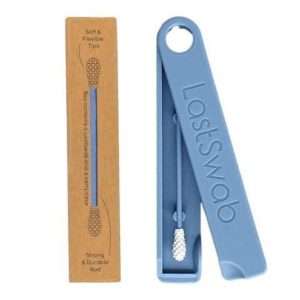 Most cotton swabs are thrown after use, which is wasteful and damaging to the environment. The reusable cotton swabs can be washed with water and kept to be used whenever needed, saving you money and protecting the environment.
3. A Countertop Compost Bin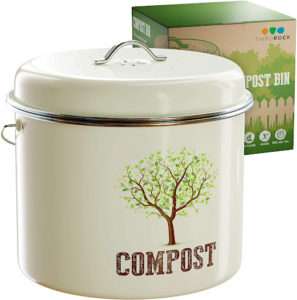 When plant-based wasted food is disposed of in the landfill, it produces methane gas in the environment. A compost bin is an eco-friendly product because once the scraps are put inside, they are broken down, providing nutrients to the soil.
4. Eco-Friendly Toilet Paper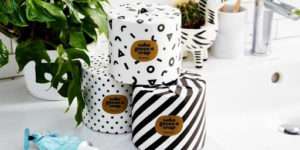 Many toilet papers are produced by cutting down trees, thus depleting our forest and negatively impacting the environment.  However, Eco-friendly toilet paper is made from fast-growing sugarcane and bamboo, which are pesticide-free. Additionally, the paper is soft and durable and rarely causes blockages in the septic.
5. Biodegradable Bamboo Charcoal Dental Floss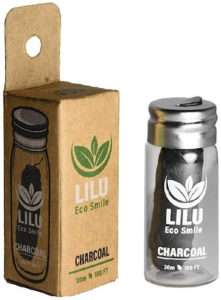 These are plastic-free vegan dental flosses made from plant-based biodegradable bamboo fiber. They are packaged in a recyclable glass jar, meaning you can make future purchases and use the same glass. Moreover, they tear down easier than the plastic floss type.
6. Solar Powered Phone Charger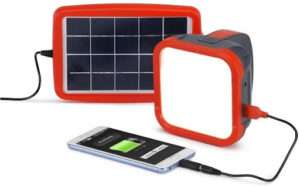 This charger is eco-friendly made from silicone rubber, which can be replaced with a regular rechargeable battery pack. It is portable, which can enable you to charge it on the go, especially while traveling. The charger is also shock-proof and water-resistance, ensuring that you are safe while using it.
7. Reusable Grocery Bags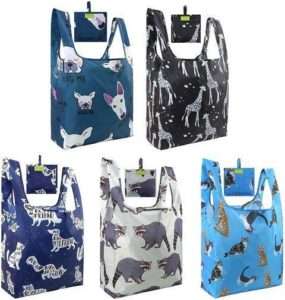 Several governments have placed regulations to limit the use of plastic shopping bags as they create more waste. Reusable grocery bags ensure you shop and reuse them because they are washable, thus maintaining a clean environment. Most are lightweight, enabling you to carry them whenever you go shopping. The reusable shopping bags are also durable, meaning you can use them to have loads of groceries for a long duration. Embracing these bags will reduce the demand for plastic bags, save you a great deal of money, and protect our planet.
8. Eco-Friendly Bar Shampoo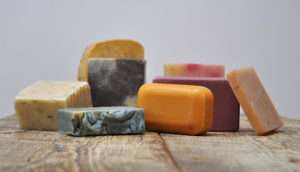 Most hair cleaning products are made from chemicals and contain lots of carbon. The eco-friendly bar shampoo has been shown to clean just like regular shampoo. It helps eliminate plastic components found in many gel shampoos, leaving no wasteful trace because it is bio-degradable.
9. Reusable Sponge-Towel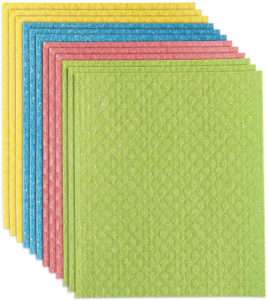 Sponge towel is used every day in most homes, and they quickly wear out and are disposed of. These eco-friendly reusable sponge towels are durable, and they do not stain up quickly like the regular ones as long as they are thoroughly rinsed after every wash. They can also dry the dishes because they don't leave plastic or wool traces on your dishes.
10. Durable Compostable Sponges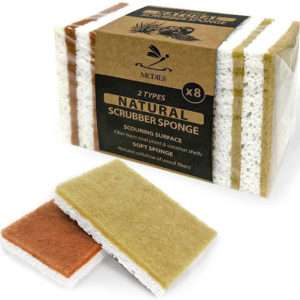 Most regular kitchen sponges have a weeklong duration. These durable sponges are made from plant-based cellulose material and are lightweight. They are also safe to use with your dishes because they are dye-free and absorb water easily.
11. Bite Toothpaste Bits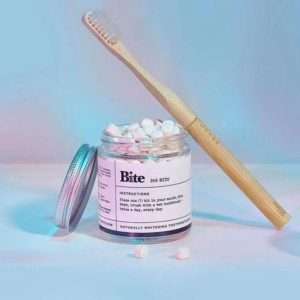 Our regular toothpaste is stored in recyclable toothpaste tubes; however, most people throw them in the trash without thinking twice. The tubes will then pollute land through landfills and water bodies. Bite toothpaste bits solve this problem. They provide you with a 4-month supply of minty tablets that you chew and moisten with toothbrush water. Furthermore, the bites do not have preservatives, and their clean feeling lasts longer than the regular toothpaste. The Bites are packaged in a compostable and recyclable plastic-free material. Switching to Bite toothpaste will promote the environment and good health for your family.
12. Repurposed Billboard Vinyl Wallet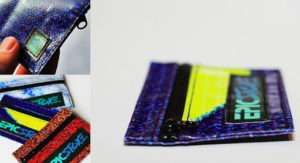 Most vinyl wallets produced in numbers are non-recyclable, finding themselves into people's hands and landfills. These products could have ended up in landfills, thus distorting the ecosystem and creating more environmental problems. However, RAREFORM had enough of this and came to the environment's rescue, coming up with unique wallets and many eco-friendly household products, such as iPhone cases and bike bags. RAREFORM has repurposed over 1360 tonnes of these durable vinyl products in the last seven years, transforming them into durable bags.
13. Eco-friendly Phone Casing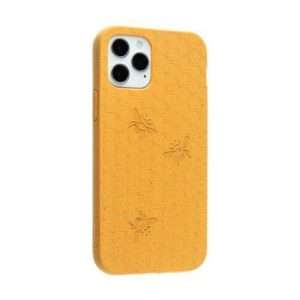 The mobile phones population has overtaken humans on the earth. Most phone accessories are made of plastic, meaning humans continue to consume a lot of plastic phone accessories at an alarming rate. Pela has devised a plan to reduce phone carbon footprint through 100% compostable and sustainable bioplastic Android and iPhone cases.
14. World wildlife Fund Umbrella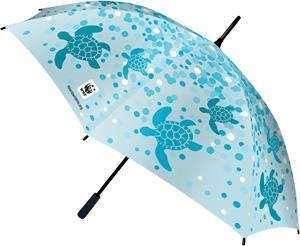 This umbrella is handy, stylish, and eco-friendly. The materials used in making the WWF folding umbrellas are ethical, coming from 100% recycled water bottles. The fabulous umbrellas are soft and durable, meaning you will save money and the planet from degradation. World Wildlife Fund is cleaning the planet of plastic, thus saving the ocean and forest life and providing shade through its iconic panda design umbrellas.
15. Upcycled Eco-Friendly Handbags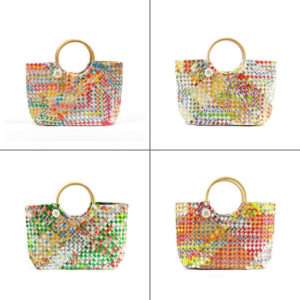 These eye-catching, eco-friendly handbags are a product of Mother Earth. The company promotes women empowerment and eco-conscious fashion by reusing plastics from factories headed for landfills to produce beautiful eco-friendly products. These bags and accessories are hand-woven using rejected plastic laminated foil. Instead of allowing these rejects to reach the earth's waterways or landfills, Mother Earth intercepts them and repurposes them for new and unique colorful handbags, clutches, and more.
16. Certified Dog Waste Disposal Bags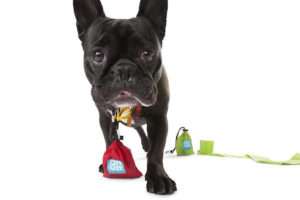 Many people have dogs at home, meaning they buy some waste bags monthly for keeping their waste while taking them for walks. When your pet is giving out waste, as its owner, you do not need to exacerbate the situation through wrong waste bags.  Onya produces 100% GMO-free reusable dog waste disposal bags. The bag comes in a set of 30 and a carrying pouch and can be used at home and industrial compostable. Since they are natural, they have a minimal environmental impact.
17. Ballpoint Pens from Recycled Water Bottles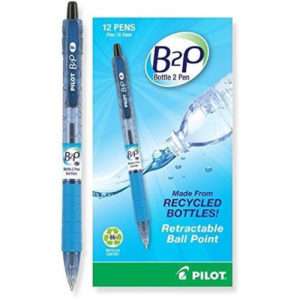 Water bottles are the number one plastic pollution contributor and rank top of the world's general pollutants. They have been blamed for landfills and the damage to marine life. You can play a part in discouraging their use by using products that recycle them. The pilot utilizes used water bottles to manufacture ballpoints pens, thus protecting the earth from the effects of the landfill. Furthermore, they are retractable and refillable, producing additional pollution, thus adding to sustainability.
18. Misfits Market Mischief Box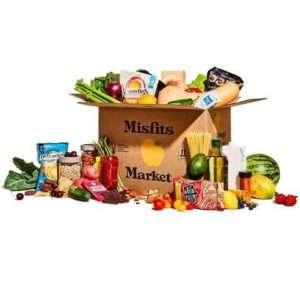 This may not be a household product per se but a subscription service that limits food wastage. Apart from eliminating plastic consumption, reducing food wastage also help shrink our carbon footprint. Misfit works with approved-organic farms, reselling excess products that are not fit for supermarket shelves.
Therefore, food like vegetables and farm products that do not meet the USDA's cosmetic and sizing requirements can be sold under Misfit instead of waste. The company believes that you can save 40% of your grocery budget by choosing their subscriptions.
19. Guppy-friend Washing Bag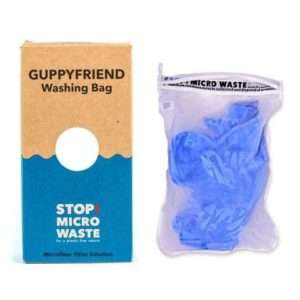 Microplastic fibers particles have been blamed for polluting the water body ecosystem. You can use eco-friendly swap products, such as the Guppy-friend washing bag, to be part of the solution. These bags are made of non-biodegradable fibers and recycled polyamide fabric, woven to sieve synthetic that is often swept down the drain using the washing machine.
20. Hydro Stainless Steel Double Wall Water Bottle

The hydro stainless steel water bottle intends to replace plastic water bottles that often end up in water bodies and landfills after a few weeks of usage. This bottle is classy, durable, and non-disposable, providing 32-ounce of water carriage every day. They are insulated, keeping your drink how you want it all day long.
21. The European Dish Cloths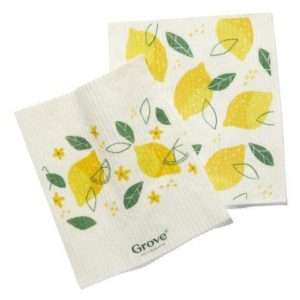 Sometimes you use many paper towels weekly to clean and wipe your dishes, which can be costly. Grove collaborative has an eco-friendly option that comes in a set of two, with complimentary cute designs.
You could use one for the floor and another for surfaces to keep things in your house cleaner. They are easy to clean using a dishwasher or microwave for subsequent use. Do not think they easily stain since you can thoroughly wash them, and they will be looking fresh.
22. Stainless Steel Straw with Silicone Tips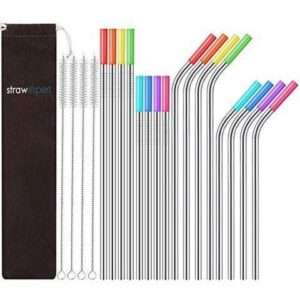 Most drinking straws are made of plastic that does not support environmental stainability. The stainless-steel straws, consisting of 16 pieces tipped with silicone, provide you with a comfier drinking experience. They also come with four cleaning brushes to help you clean them for future use. You can bid bye to plastic straws that are often thrown in the trash can headed for landfills and the oceans.
Final Thought
It takes collective responsibility to reduce our carbon footprint. Household purchases go a long way in ensuring fewer plastics and more eco-friendly consumption. At Shariot, we believe in supporting environmental sustainability goals by reducing pollution and proper waste disposal. You can join us in the race to save the planet by examining your household products and choosing eco-friendly products for a healthier Singapore and the world.