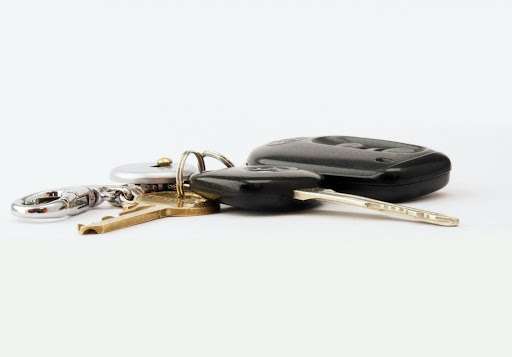 You have purchased your dream car, you are excited, and you can't wait for this new machine to start rolling on the road. You are looking forward to showcasing it to your family and workmate when you arrive home. You realize that you could create an even bigger impression and make the car more useful with some accessories. Though they are not necessary, they often make your vehicle more comfortable and suit your everyday needs. It can be a dizzying process to find the best accessories to complement your car. These accessories range from installing child-friendly to better cars' security features, and knowing where to find these features can save you time for research. Based on your budget and liking, you have endless accessories that you can furnish your can with for comfort. We bring you the best ten locations with their automotive accessories in Singapore to help you make an informed decision.
Car Accessories Shop and Installers
Do you want to make your car look unique through customization and installation of practical accessories? You do not have to worry; we present highly recommended workshops on the Island that you can trust. These shops sell authentic products that will take your car to the next level of beauty.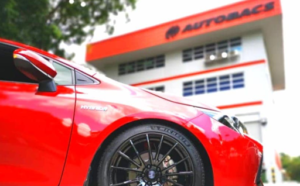 Autobacs from Japan was used as a car parts retailer, but it has spread its wings globally. Currently, they have over 530 outlets across the globe, providing extensive and fashionable accessories and aftermarket products for car owners. Autobacs is a renowned international brand name in this industry, providing quality car accessories and installations. They have a range of accessories, including an umbrella holder, quality wipes dashboard, Vinyl mat, carmate blang airsick, neck cushions, and much more.
Furthermore, Autobacs does excellent installations of various features in your cars, such as alarm system, batteries, car audio system, car exterior accessories, mobile video system, navigation systems, tyres and rims fixing, and shocks and struts. Even during weekends, you can benefit from their services even during weekends, meaning you do not need to leave work for car accessories. Autobacs guarantee you quality accessories and professional installation.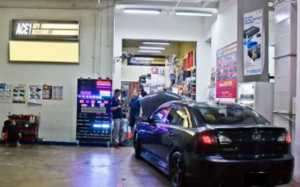 ACE 1 Auto Accessories offers car owners a one-stop shop for all their automotive accessories. If you need a functional upgrade on your car or cosmetic accessories, think ACE 1 Auto Accessories. Their website displays an array of accessories for all types of vehicles that can give your machine a whole new look as you desire it. On the website, you will also find a range of installation services. Popular accessories include auto-folding side mirrors, enhanced audio systems, LED lighting accessories, car curtains, carbon fibre, high-quality thinkware dash camera, head lambs, monitor DVD player, and much more.
ACE 1 Auto Accessories has professional staff and technicians to ensure you get the best service for your money. If you want to give your car a new look with quality accessories, visit ACE 1 Auto Accessories, and you will have a wide range to choose from. They operate all days except for Sundays and public holidays.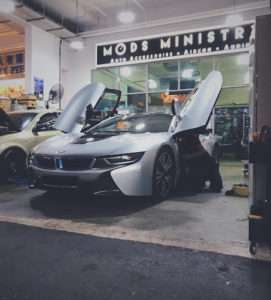 Mods Ministry specializes in car accessories, including interior car entertainment upgrades and Custom LED lighting. With Mods Ministry, you can give your car any lighting system you want and install a suitable sound system. Additionally, they also install quality dash cameras for those interested in these accessories at affordable pricing. Other accessories you can acquire with Mods Ministry include DVD player conversion, turbo muffler delete, upsized aluminium one-stop-shop intercooler, and batteries.
What is more, they operate on weekends, offering you the convenience of buying accessories any time. It doesn't matter your car model; Mods Ministry got you covered with their customized accessories.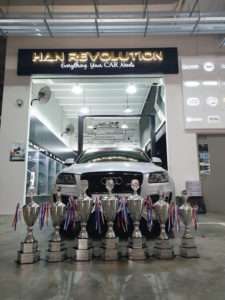 The quality of services at Han Revolution is seen in several customers. They have several awards for their sound handiwork, providing you with myriads of sound-related accessories. Han revolution stays true to the Singaporean culture; no wonder the long queues witnessed in their shops. They also modify cars to make them look what you want. With over 20 years of experience, you can be confident of better services and quality accessories. In 2019, Han Revolution emerged at the Emma Singapore Championship 2019 Heat 1 for unique audio solutions.
Apart from audio solutions, Han Revolution also provides a wide range of automotive accessories and spray-painting services. Other quality services include air conditioning, accessory retails, stickers and number plates, solar films and tinting, handling and safety, and repairs. Though they started as a freelancing company, now they guarantee you all sorts of accessories and car care at an affordable price to enable you to save on costs.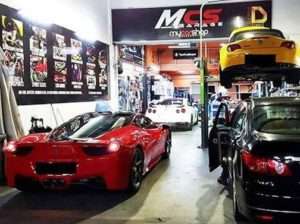 MyCarShop is an expert in car servicing and LED lighting. They pride themselves as a one-stop shop for all your car needs. MCS Garage is your preferred shop if you want car services ranging from Aesthetic modification to car maintenance to accident repair. Apart from car servicing, they also sell car accessories, gauges, car alarms, LED lighting, sticker wrap, quality audio system, sport seat, and air intake. Their skilled professional staff is qualified to handle Korean, Japanese, and Continental cars.
With MCS Garage, you can have performance modifications to boost your car's power to what suits your needs, window tinting, vinyl wrap, spray-painting, and installation of audio systems for your entertainment. They are open all day, including Sunday, from 12 p.m- 6 p.m, thus giving potential customers to utilize the weekend pimping their cars.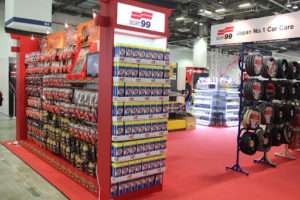 Concorde Auto Accessories has 30 years of experience in car accessories, providing support to known household brands, such as Selfix, NTUC, Mustafa, Giant, and other accessories shops. They are considered one of the best wholesalers dealing with aftermarket car accessories in Singapore. At this shop, you will get accessories, such as glass care, disinfectants, the ultimate care kit, trunk mat, premium air filters, and much more. Whatever your car accessory need is, walk into this supermarket and buy at a reasonable price.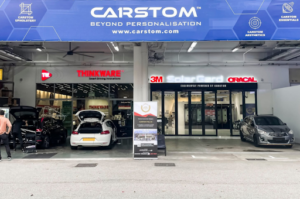 Carstorm's user-friendly website speaks for itself, showing the quality of its products and services. The website allows you to shop online for your desired car accessories stress-free and deliver your purchases to your doorstep. The website sells accessories, such as car alarm and remote starters, dash cameras, in-car entertainment, LED lights for interior and exterior, and parking assistants. Additionally, you can buy quality car mats of different sizes and fashionable key holders. You can also shop for premium car plates, install sound systems, wipers, phone holders and car care series. The clear pictures of these accessories help buyers in making an informed decision of what they need.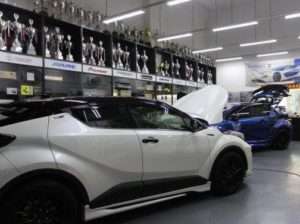 ST Audio Master, like its name suggests, specializes in customization and audio tuning. If you are fascinated by sounds and music in your car as your drive around town or for a trip, ST Audio Master is your sure bet. If you are looking to amplify your car's speaker bass so that you do not hear the vulgarities of road bullies, this is the place to visit. Apart from the excellent audio system, they install accessories for you, including reverse cameras, wipers, security systems, LED lights, and many other services.
ST Audio Master believes that your car's best sound system is not the most expensive audio product but a perfect integration of speaker placement, audio components, and sound tuning. They have technicians with vast experience to modify your existing sound system or build a customized one from scratch. They have gathered this extensive experience in car accessories through various audio competitions. ST Audio Master are indeed masters in this industry, and their results and reviews speak for them.
SingTrade Marketing has been operational for over 15 years, specializing in automotive audio systems. Their qualified personnel has a wealth of experience in alarm system installation, car audio installation, lighting, air-conditioning maintenance, body kits, lighting, and repair services for any vehicle model.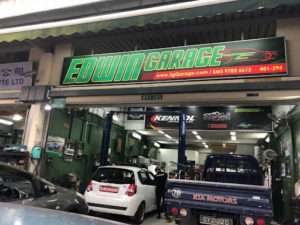 When you take a glance at its customer review, you will realize that SgGarage Edwin is a master at diagnosing and correcting any air conditioning issues with your car. Moreover, it provides other services, including solar film, sticker, decal, alarm system, car servicing, LED styling, audio systems, and in-car camera.
If you like your car to have a side step LED that looks fashionable, SgGarage Edwin is worth considering. The staff here are dedicated, professional, meticulous, and efficient in carrying their duties. Whenever you come in with your car looking for some great accessories, you are sure to go out with a head-turning look.
Car Accessories in Your Preferred Car-sharing Service
Shariot is one of the leading players in Singapore's car-sharing services. Our cars are well built with a modern look and are installed with beautiful accessories to make your trip cosy and a delight. With our vehicles, you can listen to cool music as you drive and keep your phone and other stuff within the car using its accessories. If you are in Singapore and are looking for a car-sharing service with vehicles loaded with necessary accessories, look no further than Shariot.