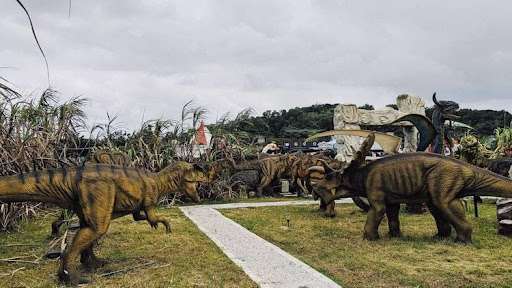 Some people make fun of Punggol residents since they live in the ulu land, but here is where joy is, with exciting places to visit. For example, Punggol offers you a walk along its waterfront and beautiful sunsets, providing a feeling of a scene from a movie. Punggol city is located in the Northeast region of the Island. It was recently revitalized, with its residential town famous for scenic nature views, Instagram-worthy spots, picturesque landscape, avant-garde flats, and charming local market.
Though it was recently refurbished, Punggol is a sleeping beauty needing exploration by local and foreign tourists. This city has taken to social media lately, with many people talking about its breathtaking sceneries. The view of its sunset and sunrise is something many long to experience.
In Punggol, you can stay in well-furnished flats, private homes, or a kayak. You could also decide to take a canoe along the waterways, jog in the morning or evening along the river, or enjoy a mouth-watering dinner at its exquisite restaurants. There are several activities you will find exciting at different places in this area. We advise you to keep these activities on your to-do list if it is your first time in Punggol Singapore.
We want to take you on a journey of Punggol to help you realize that the notion that this is a small place with nothing to offer is mistaken and pointless. If you are planning to visit this place and have doubts, then this article will put those doubts to rest. Let's get into these exciting activities and places to visit in Punggol Singapore without any further ado.
1. Take your Instagram picture on beautiful bridges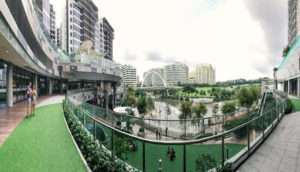 If you are a sucker at taking good pictures, Punggol is a land with worthy places that will make your photographs look professional. The first place you want to visit the first time in Punggol is its famous five bridges. You can enjoy a fantastic sunset at jewel bridge. This bridge has a jewel-like structure, providing a picturesque view that looks like a floating ball crowned with a mesmerizing sunset in the background.
If you are an adrenaline junkie, the adventure bridge will be a place worth visiting. This bridge is suspended and stable, so you do not worry whether it will crumble with you. The Kelong Bridge, Sunrise, and Wave Bridge are also worth visiting since they beautifully complement the waterway near the park. As you walk along these bridges, you will see beautiful scenes worthy of your pictures to rock your social media account within minutes.
2. Enjoy the green land at Punggol Ranch.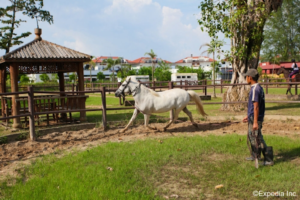 The Punggol Ranch is a place you do not want to miss on your tour of this beautiful place. It presents the authentic vibes of Singapore. When you touch down on this ranch, you will experience the lush greenery everywhere and the rustically colored surroundings. As you walk down the road, you will be filled with awe for the authentic Singaporean culture and atmosphere away from the city.
This ranch is characterized by peace and tranquility for those looking for a quiet environment for meditation. You can use Chariot car-sharing services to drive to this peaceful place and then take a walk throughout the ranch. Alternatively, you could travel on bus number 84, bringing you directly to the area. We advise visiting the ranch in the afternoon for a breathtaking sunset and calmness when the sun is less hot.
3. Birdwatch at Coney Island Park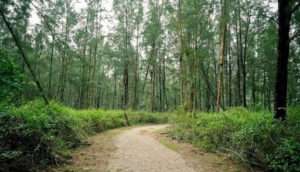 The Coney Park is located on Punggol Island and was recently opened, attracting many visitors within a short period. It has over 80 different bird and animals species, including Oriental Magpie-robin and the male Baya Weavers. Bird lovers can come to this park for birdwatching as they explore the wonders of this gem. You will see these birds construct their nests on the gigantic acacia trees or as they chip through the forest's canopies.
Since its reopening, Coney Island Park has gained its fame due to its Insta-worthy picture that has flooded social media platforms. As you walk through the park, you will see eye-catching picture-worthy spots for a perfect Instagram picture. You would choose to use a bicycle and hike as you explore what excites you in the park.
4. Play hide-and-seek in the Lalang Field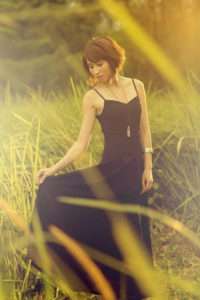 Punggol is endowed with many breathtaking sceneries, and the Lalang field is one of them. This field has exceptional fresh air for your lungs and provides you with insanely perfect locations for beautiful pictures. It is known for weddings, blogs, and Instagram photoshoots. When you find yourself here in the evening, you will experience paradisaic sunset and the calmness associated with it.  The fields also allow you and your family to play games like hide-and-seek in the evening as you bond.
5. Experience the beauty of artificial water canals at Punggol Waterway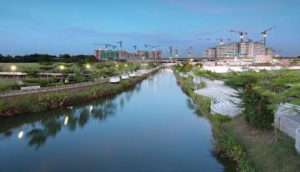 The Punggol waterway is one of the popular spots on this Island. You will experience a fulfilling adventure of Punggol once you arrive at the trenches. This place guarantees you and your family lots of adventure and fun as you explore its 4.2 km long artificial water canal. It is the longest water canal in Singapore, passing at the heart of Punggol city. You will experience a fulfilling adventure of Punggol once you arrive at the trenches.
You will notice that the water is crystal clear as the mangroves along the canal clean it. At the sides of the river, you will see beautiful furniture made using recycled materials to help protect the environment. Its grand prize in Environmental sustainability exhibits the seriousness of environmental protection in this area.
6. Take a picture with the Instagram Tree.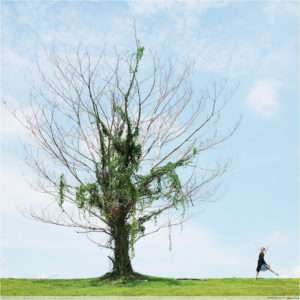 The Instagram tree is one of the most popular sites in Punggol, known globally on social media. This tree is located near Punggol waterway park and has been photographed by many visitors here. This solitary tree has an awe-striking view and has ruled social media in the recent past. Social media gurus would want to visit this tree and take that once-in-a-lifetime picture to boost your social media accounts. Newlyweds can also take their shoots here for memories in years to come.
7. Increase your heart rate with an outdoor gym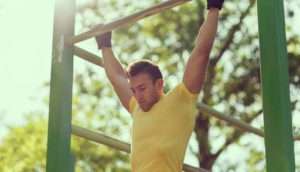 Punggol has Singapore's first outdoor gym, which is well facilitated and equipped. This gym has some advanced equipment you will never see in indoor gyms. At Punggol outdoor gym, you could do a full cardio workout using their runners and X-trainers.
The gym also allows you to train with an excellent picturesque view in front of you. If you do not want to touch the equipment, you can go uphill hiking for the ultimate workout. Furthermore, the prices are pocket-friendly to enable you to train for an hour.
8. Experience a late-night Prawning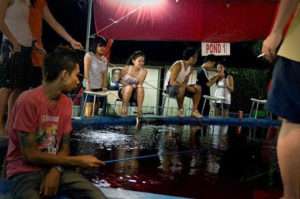 Prawning provides the ultimate new fishing experience, allowing you to bond with your family and friends in a less strenuous exercise. What is more! You do not need to bring heavy fishing tools since you will be given fishing rods and baits.
The fishing experience will offer a perfect opportunity for chatting with friends. After a successful catch, you can spend the evening with friends as you barbecue the prawns on a charcoal fire for a delicious meal coupled with a few drinks. These are nights you will not forget, and the friendship forged over prawns may last a lifetime.
9. Try hand fishing at Punggol Jetty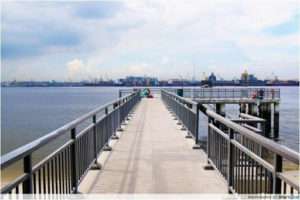 The Punggol Jetty offers you a different fishing experience from the prawns. In the afternoons, you can head over to the Punggol Jetty with your hat, water, and sunblock to help whether the sizzling heat as you hope to catch a hungry fish. The experience is exciting as you try hand-catching a trapped fish.
10. Ride a Pony at gallop stables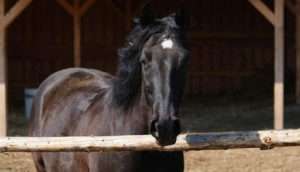 If you thought that horse riding was just for the royals and cowboys, think again. The gallop stables provide you with an opportunity to ride a horse without paying membership fees. The stables will prepare everything you need, considering all safety precautions to ensure your ride is enjoyable.
At the gallop stables, you can choose to ride a pony or a horse or even a carriage ride for an exclusive experience. You will have the Cinderella experience only seen in the movies as the horse carries you off. There is lots of fun in feeding the horses and the ponies.
11. Visit the Punggol settlement.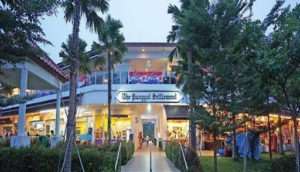 All seafood lovers will make a huge mistake not visiting the Punggol settlement. This is a dream destination and a hub for several exquisite restaurants. These restaurants have mastered the art of preparing delicious seafood rarely found anywhere else. Apart from the seafood, they also serve western and local cuisines featuring Japanese, Thai and French dishes.
You will enjoy these delicacies from 11 am to 2 pm and from 5 pm to 11 pm- when the restaurants open. The seafood here will suit even the pickiest of eaters; therefore, visit this place for some fantastic taste.
12. Wait for Sembawang white beehon for your breakfast.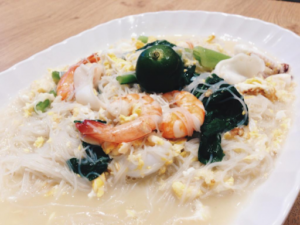 The Sembawang white beehon is a famous breakfast delicacy that people would travel to have a taste of. The Punggol settlement has opened a new second air-conditioned Sembawang white beehon outlet, meaning you do not have to travel to Sembawang for a taste of this famous dish. Though the prices can be slightly higher at Punggol settlement, the standard and taste are the same. You will know what we are saying when you see the queue, so come early.
13. Do your jogging along the promenade.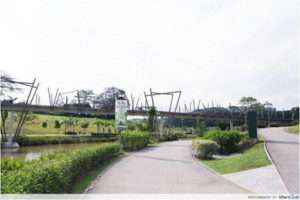 The Punggol Promenade provides visitors with a perfect ground for late afternoons or early morning jogging. The place is free from crowds you see in the city, and the waterway park has trees that will shelter you from the scorching sun. If you want a complete workout, you can benefit from the uphill and the downhills near the park.
14. Experience a unique staycation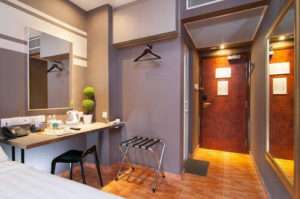 Apart from horse riding at Punggol ranch, a night in the wagons at prairie will give you the ultimate cowboy adventure. The Punggol ranch has over 30 wagons, enough for you and your friends. Furthermore, you will be near the barns, meaning you can enjoy taking a walk to the horse stable in the middle of the night to add to your experience.
15. Revisit the Punggol beach history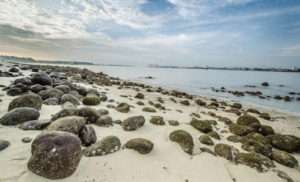 The unique boulders lining the Punggol beach at the shore are a marvel to behold. You will also love the pristine sands, allowing you to enjoy a peaceful beach experience. This spot has a blood history where the Sook Ching massacre happened during World War II. The massacre claimed close to 400 civilians. Some people have tumbled over human remains here, but worry, even Sentosa and Changi Beach were also killing grounds and are today breaming with visitors. The National Heritage Board has reserved this place as a historical site.
16. Visit the Soccer Golf and test your accuracy.

Soccer golf allows one to experience both worlds of soccer and golf. Instead of using the golf ball, you will use a football and your legs as a golf stick. This game is fun as it tests your accuracy and precision. Participants must navigate ditches, obstacles, and mounts as they attempt to kick the ball to one of the holes with the least moves. You will no doubt bond with your family and friends as you sweat playing this fun game in the evening.
17. Admire the Graffiti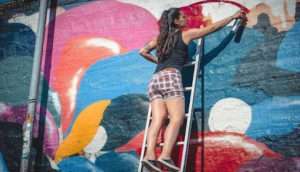 You cannot overlook this place when visiting Punggol. Locals and tourists alike admire this mural, allowing you to take one of those colorful pictures for your social media feeds. The beauty depicted by this natural graffiti will remind you of the poem by Gilbert Koh entitled Accident by Sonny Liew. The government has several boards on this graffiti intended to engage the audience with its literary works.
Visit Punggol with Shariot
Here at Shariot, we champion our tourist economy. If you want to visit any place in Punggol, we take you there with ease through our car-sharing and rental services. Within minutes of request, you will have your car ready for a comfortable, smooth ride to your preferred destination. Tour Punggol Singapore and explore this untapped gem.