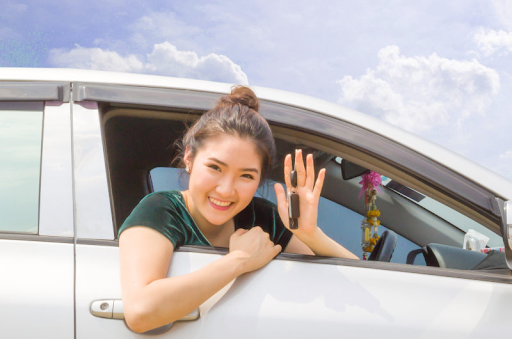 Not so long ago, the idea of car-sharing was not welcomed, with car owners taking pride in their assets. This was the era before smartphones and apps opened a way to find a car in the proximity of your home and rent it for a short trip to see your friends or run to the grocery stores. The cost of vehicles in Singapore is expensive and beyond reach for many potential buyers, significantly propelling the idea of car-sharing coupled with the availability of this service from companies like Shariot at an affordable cost. Singaporeans embrace car-sharing as it makes more economic sense and still proves convenient and comfortable.
In the United States, some companies that began car-sharing in 2000, like Zipcar, started with four vehicles. However, today they have a fleet of over 12,000 autos, serving Europe, North America, and Asia for individuals looking for a quick ride lasting an hour or so. Most Singaporeans considering buying a car often choose to stick with car-sharing and rental services, reasoning that owning a vehicle means not optimally using the car. Research has shown that car owners have their cars sit idle for 90% of the car's lifetime, which translates to a wasted investment. This underscores the need for car-sharing.
Car-sharing is the new thing now, with car manufacturers and traders like BMW and GM joining the bandwagon with their rideshare. The convenience of this service with zero paperwork makes the idea appealing. You need to book online using an app, pick up the car stationed near you, and off you go without necessarily meeting anyone.
What is Car-sharing?
The answer to this question is in the name itself. You want to travel shortly, but you do not have a car. Well, car-sharing companies have platforms allowing you to book a car for your use whenever you want. Since these cars are allocated all over Singapore, there is a high chance you will get a car near your home for a ride to your preferred destination. The exact vehicle can be used by somebody else once you return it at the agreed car park, hence car-sharing.
How does this work?
In Singapore, car-sharing provides you with the opportunity to drive a car from point A to B, which means if you are coming from point A and heading for point B, you are allowed to park the car at any parking destination at point B. However, some platform only offers point A to A, meaning that after you book a vehicle, you will have to return it from the point of collection. Shariot has this platform, charging you per hourly use of the car, and you are expected to return the vehicle from where you collected it.
Is Car-Sharing Cheaper Than Car ownership?
The car ownership and car-sharing debate have been on for some time now, but car ownership is a substantial financial burden no matter how people want to spin it. Buying a new car in Singapore is unbelievably high, and the hassle of meeting every regulation can leave you exhausted. After purchasing a new vehicle, recurrent costs like financing, car insurance, road tax, petrol, and maintenance can leave your pockets dry if not plunge you into more debts.
Most people prefer car ownership due to the convenience of getting around, which is what car-sharing is about. The beauty of car-sharing is that the prices are pocket-friendly, and you can have a car whenever and wherever you need it. So, car-sharing is cheaper than car ownership by a more significant margin. Consider Shariot's car-sharing and rental services rates.
Shariot Saver offering as low as $1 per hour during super-off peak and $5 per hour on peak period
Shariot Standard, charging $2.5/hour during super-off peak and $9/hour on-peak period
Shariot Plus- You pay as low as $4.5/hour during super off-peak hours and $10/hour on-peak periods.
It cannot get any cheaper, allowing you to drive a car brand of your choice depending on your budget and the purpose of car-sharing.
When Can We Use Car-Sharing?
An emergency at night requires you to use the car, don't sweat, car-sharing services are available 24/7, and you can book them anytime. Whether it is pouring torrents or shining hot, you will always find comfortable rides throughout Singapore so long as you have a valid driving license. Now, that is what we call convenience, enabling you to run for a late midnight snack for the family at the fireplace this holiday.
Is it possible to use the car-sharing vehicle as a private hire vehicle?
The platform allows you to book the car for the day, with some platforms permitting PHV drivers to drive their vehicles for jobs. However, because of the high demand and regular use of PHV cars, they depreciate faster due to wear and tear, which could diminish other users' experience in the car-sharing platform. Using vehicles in the car-sharing platform for PHV means that users will care about cleanliness and hygiene, especially with the current Covid-19 situation.
Our vehicles at Shariot are not used for PHV because hygiene and maintenance are our priority. We want our clients on the platform to enjoy the convenience, comfort, and clean ride every time they book a vehicle.
Car-sharing etiquette
Sharing is a responsibility, and car-sharing etiquettes keep the platform running smoothly. You want to remember that another human being is waiting to use that car in the next ride or even you another time. So here are some ground etiquettes to keep in mind.
Always ensure the vehicle is returned to the agreed home parking spot.
Cars in the car-sharing platform have their permanent spot, and they should return here once your ride is fulfilled, ready for drivers that follow.
Do not be late
It is essential to book for more time than you think using the vehicle because you don't know when unexpected circumstances, such as traffic, would hold you. You do not want to keep others waiting for the car.
Keep It Clean 
Ensure you keep the vehicle clean after use by removing all trash and belongings. Though our cars are taken for car wash services regularly, it is kind to leave it clean and suitable for the following driver to use with ease.
Report any damage
Before picking up the car and driving off, take a quick look at the vehicle's condition. If you notice any dings or dents, record any damages and report them to avoid inappropriate charges.
Don't drink and drive
Like texting while behind the wheel, you want to avoid drinking alcohol or smoking while driving; not only is this illegal, but also unkind to feed the next driver with cigarette odors. So, stay sober when driving and keep safe on the road.
Curb your road rage
We believe in a good reputation as a leading car-sharing platform, and it would be kind to keep your cool when provoked. Life is too short; enjoy it and do not allow other road users to enter your skin. This way, we grow together to build a cleaner, loving, and healthy Singapore.
Our services are available 24/7, and our cars are modern. We ensure the vehicles are well maintained for a safe drive every time you need them. Our rates are friendly, meaning every eligible diver can now enjoy a ride to their preferred destination without the need of owning a car.
We take care of other costs, such as insurance, road tax, petrol, and maintenance- you will only cater for mileage and the time used. The platform does not require deposits or membership fees; you need to download the Shariot app, key in your credentials, and book a car.
Choose our car-sharing platform and help fight environmental pollution as this will help reduce the number of cars in the streets. Car-sharing is gaining popularity globally, and you do not want to be left behind. You can better use the money you intend to invest in a new car on another investment plan, such as buying a house. Yes, the future is bright with car-sharing!