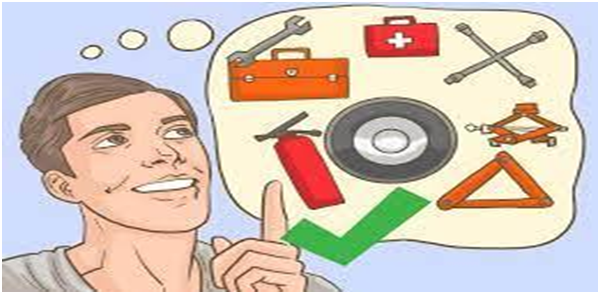 The economic disruption caused by the COVID-19 pandemic cannot be overlooked. Business operations and consumer priorities changed. And as with prior upheavals, businesses that adapted to the changes in real-time remained relevant. The car-sharing industry, for instance, saw a surge in demand among Singaporeans. A report by Statista shows that in the Car-sharing segment, the number of users is expected to amount to 0.5m users by 2025.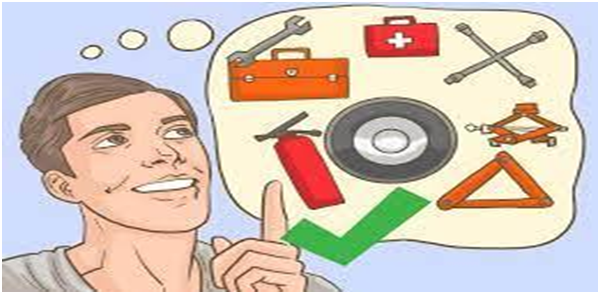 The car-sharing concept involves a car rental model where people hire cars short-term, often by the hour. Now, with the tide changing and the pandemic becoming a memory, the car-sharing industry remains buoyant. If you are considering turning with the tide, here are things to check before starting your car-sharing journey in Singapore.
Terms and Conditions
Most people never read the user agreement, which might set you up for economic damage. Reading the legal terms of the usage model you intend to use is vitally important, as they give clarity about the obligations you agree to fulfill. Take note of:
Security deposit
Cancellation fees
Accident and breakdown reporting
Late return penalty
Personal data protection
Restrictions while using the vehicle
Ensure all the provisions in the legal fine print before signing any agreement are agreeable to you. It pays to be conversant with what you are legally binding yourself to.
Eligibility Requirements
In the context of car-sharing, eligibility requirements are the conditions that you must meet to qualify to join a car-sharing program. The requirements set by the operators slightly differ.  For instance, to qualify for a plan with TRIBECAR, one must be a Singaporean or hold permanent resident citizenship. The age bracket accepted is 18-65 years old, whereas the eligibility requirement for BLUESG requires the driver to have had a valid Driving License for at least a year and the age limit is 20 years old and above.
Insurance Coverage Options and Limitations
Insurance excess is one of the most important elements of insurance coverage. Motor Insurance Singapore defines the excess as the initial amount of any claim that the auto insurer will not pay. Simply put, it's the amount you should bear if a claim is made against the rented vehicle should an accident happen. Car-sharing operators often quote higher excess to keep their premiums minimal, leaving higher fees to the car rider in case of any damages. Always consult with the car-sharing company about the insurance limitations and the scope of coverage they offer, and if possible, research the operator's reputation before beginning your booking.
Type of vehicle
One of the car-sharing benefits is that it exposes you to various choices from the operator's fleet. Choosing the right vehicle will give you value for your money. One tip to choosing the right vehicle is to assess your needs and hence book a car that will fulfill your needs. If you need a car for running an errand, it is advisable to choose an economy car. However, if you are attending a glitzy event, vehicles falling in the executive category may be your best option.
Additionally, you should consider space when choosing your car, depending on the number of people intended to use the vehicle. It is neither cost-effective to choose a 7-seater for a trip of two nor a minivan for a family grocery shopping.
Your Desired car Features
The preference varies among individuals and will largely influence your choice of car. These features include roof racks, a child safety seat, automatic/ manual transmission, air conditioning, and GPS for navigation. Your travel needs and intended destination will dictate the features to look for before booking a car.
Condition of the Vehicle
Always inspect the condition of your vehicle before starting a journey. It is a basic safety measure. Ensure the car you are driving is in good shape by paying attention to:
Tyres – Worn-out tyres are prone to causing accidents as they have less traction on the road surface, which may cause you to lose road grip. Look out for poor tyre treading, bulges, cracks, and tears.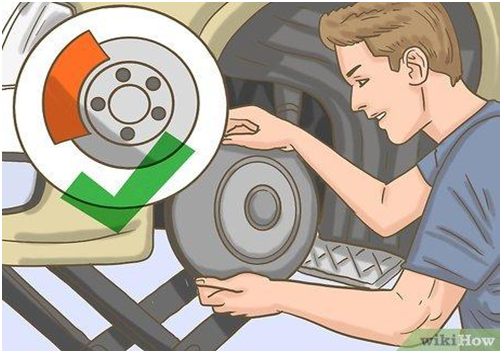 External damages – Checking for external damages before driving a car will prevent you from incurring unnecessary fines for damages you did not cause. Look out for broken windows or heavy scratches, and if you spot any damage, report it to your provider.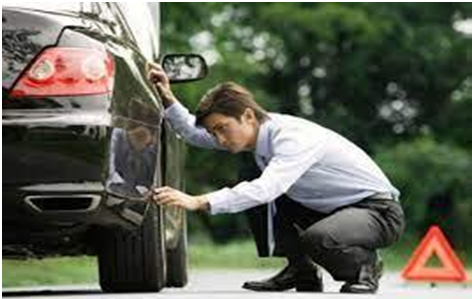 Brake pads –It's time to replace the brake pads if there is a low pedal feel, a hard pedal feel, an illuminated brake warning light, and squealing when you apply the brakes.
Headlamps – Headlamps are vital for safe driving as they light your way during night drives and inform other road users of your existence. Check the low and high beam function and ensure a visible difference between the two.
Set your Budget
Car sharing might not be the most affordable option in the market. Unless you drive constantly, it is an economical option for many Singaporeans. Drive Iah's research found that 11,520,548 cars are unused daily. A study conducted by Car Club further affirmed that most cars in Singapore lie unused in parks 80% of the time. Therefore, important to choose a plan that matches your itinerary. Rather than choosing a weekly plan, go for the monthly plan if your schedule is rigid. If you occasionally use a car, selecting a daily rate may be the most viable option.
Pick-up and Return location
Car sharing is a solution to your commuting problems and should therefore provide convenience and comfort. Before signing up for any membership plan, factor inaccessibility and location. Most operators have a "drop charge" that you will incur if you return the car to a different location from the agreed place. If you purchase with the operators near your office, school, or home, you can avoid these charges.
Car Etiquette
This refers to the customs set by the car-sharing platforms that govern behavior that is acceptable or not in the car. It may be challenging to obey all the laws, especially when driving with friends and kids. Most car-sharing companies have clear bounds regarding what is acceptable and what is not acceptable in the car. You do well to familiarize yourself with the set demands before making any commitment. If you are a smoker and assume that you can escape the "no smoking in the car" rule, there might be a hidden camera, and you'll end up caught and held accountable for breaching the terms of your agreement.
The Takeaway
With the high cost of owning a car, car sharing is viable to individuals who want to enjoy the comfort and convenience it brings without worrying about the financial burdens of car ownership. Shariot brings one the most exciting avenue to enjoy the conveniences and the comfort you would wish for as you travel at an affordable price. Our vehicles are maintained regularly to avoid mechanical breakdown, allowing you to choose any vehicle of your choice with a click of a button. Our car-sharing platform saves you both time and money while giving the personal touch and travel experience.  What is more, we have modern eco-friendly cars to help nurture our environment for better health.