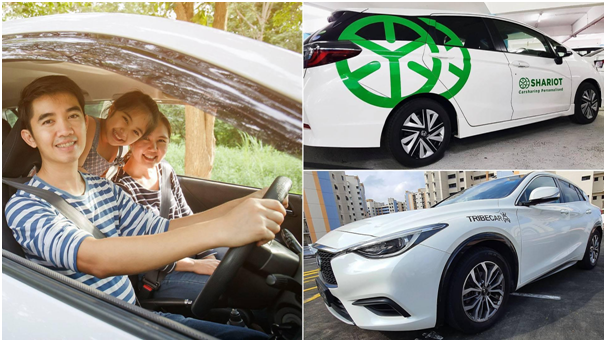 Owning a car in Singapore is an expensive luxury that only a few residents can afford.  Nevertheless, the convenience of driving a private vehicle has left many with the option of rental services. Car rental and sharing services save you on the cost incurred due to car ownership, such as maintenance, vehicle tax, ERP, and insurance. The only cost you care for in car rental, and sharing is the fuel and service cost, then you can begin your journey. Though some people use car rental and car-sharing interchangeably, these services are different in many ways, and knowing these differences can help you know what to request for.  This article will address the key differences and showcase advantages and disadvantages to guide you in making an informed decision depending on your needs.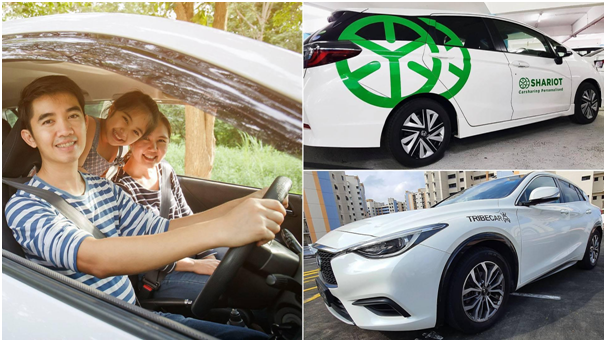 Car Rental
Singapore's car rental services allow you to choose a preferred vehicle that suits your individual needs. You could do your booking daily, weekly, or monthly depending on how long you need the car service and then return it after the agreed duration has lapsed. Technological advancement makes it easy to book a vehicle online or using an app on your mobile phone, as launched by the newest and most efficient car rental platform, Shariot. During online booking, one is required to indicate how long they will use the vehicle, and upon confirmation, you can pick up the vehicle for your intended use. Some car rental services allow a person to rent a vehicle for several months depending on their need and preference, while others restrict the rental for a shorter duration, like a week or a day. When the agreed rental period expires, one returns the vehicle at a designated location, where the rental company will pick it for servicing and make it ready for use by the next potential client.  The convenience of online booking can also offer private hire car rental services, enabling private hire drivers to earn income via these rented cars by carrying passengers. Nevertheless, this arrangement must be agreed upon between the car rental company and the driver, following certain terms and conditions.
Pros of Car Rental Services in Singapore
1. Reduced cost and affordability
People who frequently need a vehicle will find car rental affordable since you do not incur such costs as servicing, insurance fees, and maintenance.
2. Gives you freedom
When traveling to or from a vacation or a holiday with family and friends, a rental car can enable you to stop and view beautiful scenery, unlike traveling via public means. You have all the time with a rental car before the due date to travel as you wish.
3. Provides comfort
Hiring a vehicle gives you the comfort to move around and at your pace. These are some of the advantages of a personal car, but you can enjoy it all with a rented car.
4. Meets your need
Depending on personal preference, one can choose a vehicle based on their specific need. Whether one needs to travel with family for a holiday or business purposes will determine the vehicle they choose. This is the beauty of a rented car that car ownership can not provide you in Singapore.
Cons of Car Rental services in Singapore
1. Higher prices
Compared to public transport, hiring a vehicle is costly, affecting your budget, though the comfort and convenience are worth it.
2. Strict terms
Most rental services provide strict terms and conditions; they expect you to return the vehicle in a good state without damages. In case of damages from a traffic violation, the client pays fines and penalties.
3. Limitation
People who haven't obtained a driving license are not allowed to drive a vehicle in Singapore.
Car Sharing
This is a form of rental service where the vehicle is booked by the hour or day. Shared vehicles are easily available across Singapore since they are distributed near where you work and live.  When looking for these services, one is not required to visit the offices physically but access them via mobile apps or register online. When calculating the cost of a car, share the distance traveled and time spent driving on a single trip is considered. After the completion of the desired trip, the vehicle is returned to the designated car park. It is cheaper than a car rental but has a shorter duration of stay with a car. It is suitable for those not intending to use the car for long.
Pros of Car Sharing in Singapore
It's often available for 24hours.
One can book the vehicle on the same day or at the last minute.
Vehicles are conveniently parked near offices or homes.
No paperwork is necessary.
Some car-sharing sites have cost-friendly hourly rates.
Cons of Car sharing in Singapore
Limited variety of vehicle choices.
During peak hours, you might not get your preferred car reservation as desired.
In case of technical difficulties when using the vehicle, one may be required to contact online customer service and not in-person assistance.
Main differences between Car Rental and Car Sharing Services?
 
Car Rental
Car Sharing

 

Booking
Booking a rental car is often done in advance, like a day, week, month, or year. You will also need to go to the car rental offices during office working hours, fill the needed paperwork, get the keys before driving off. Additionally, most car rental companies will need a deposit for every rental.
You can order car-sharing at the last minute or in advance by day and use it for travel to your destination. The cars used in car-sharing services are always available 24/7, allowing you to book at any time. You only need to download the car-sharing app, and you do not need to collect any keys.
Convenience
After completing the paperwork provided by the rental company, you are good to go. You can use the car as agreed and bring it back whenever you want or at the expiry of the rent period. Remember to bring the car to the agreed location and time.

They are located all around Singapore, and with the app, you can see the car near your area. Payments are automatically deducted from your designated bank account or credited card.

Usage
The car rental packages are often offered at a fixed price depending on how long you rent the car. You should not worry about the distance you have covered. Therefore, it is recommended for users who need to use a car for a longer duration.
Car-sharing services take a shorter duration and charge per mileage or time used. This flexibility makes it suitable for those who want a car on an ad-hoc basis. You are not required to pay deposits when booking.
Location
Car rental services are located at a central place, meaning you will need to go to that station and collect the car.

Car-sharing services are distributed across the Island, meaning finding one near you is easy. You just need to book, and off you go.
Extraneous Costs
With car rental, you will have the vehicle fully tanked with petrol. However, you will have to top up from your pocket when returning the car, and any other fuel cost during the rental period will be defrayed by the person hiring.
Most car-sharing operators will not require you to top up petrol used. Some operators provide offers like free mileage for the duration you have booked the car.
Shariot: Your Ultimate Car Rental and Car Sharing Partner
Car sharing has existed in Singapore for some time, but Shariot came in with a new way of providing you with a personalized experience never seen before on this Island. Our goal is to change the dimensions of car-sharing and rental in Singapore and promote a world where cars do not need to be owned but shared at an affordable rate. This way, we will do justice to our planet by reducing the number of greenhouse gasses emitted into the atmosphere.
You can download our app on Google Play or the App store and begin enjoying your personalized ride to your preferred destination. We provide you with various cars for rental, be it for a day or short duration as 15 minutes, and our fleet is available at strategic locations near you 24/7. Your travel experience, customer service, and safety are our topmost priority. Travel with us and join the team geared towards making the world a safer place for the future generation.