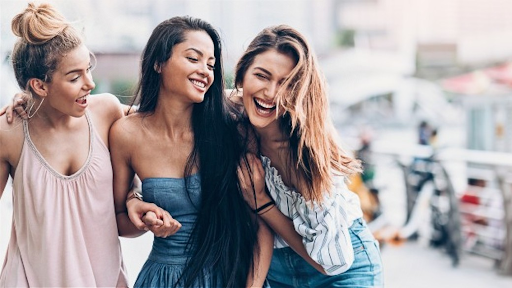 International Women's Day (IWD), celebrated on March 8th of every year, is a global event celebrating women's political, economic, social, and cultural accomplishments. It focuses on women's issues, such as reproductive rights, gender equality, and ending violence and abuse against women.
It has its origin from labour movements in Europe and North America during the early 20th Century. However, following its adoption by the United Nations in 1977, it became a mainstream global event.
International Women's Day is celebrated in various places and ways globally. Some countries consider it a public holiday, while it is commemorated locally and socially
in other countries.
It is marked by calls for radical change and protests in other places in the world, reflecting its origin. In other areas, it is mainly socio-cultural and centres on celebrating womanhood. The U.N. makes the celebration by championing a campaign, theme, or a particular issue in women's rights.
Singapore is one of the beautiful countries that celebrate this global event. Here are 10 fun ways to enjoy this holiday while empowering women in Singapore.
1. Break the Bias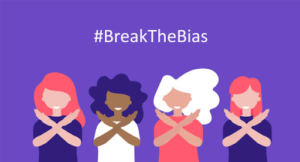 The official theme for International Women's Day 2022 is #BreakTheBias. It is meant to encourage all solidarity to imagine a gender-equal world free of bias, discrimination, and stereotypes. You can participate in the #BreakTheBias social media campaign and increase the visibility of this message, and everyone can join in this challenge.
To support, take and share a photo of yourself raising striking the #BreakTheBias pose on any social media platform. To encourage others to commit to helping in forming an inclusive world, be sure to include the hashtags #IWD2022 #BreakTheBias.
2. Practice Self–care
You can take some practical steps to pay attention to your self-care during women's international day. Some self-care acts include:
Aromatherapy workshop at River Valley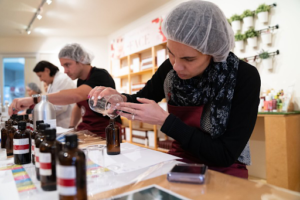 Are you interested in exploring the world of aromatherapy? This workshop will help you see the benefits of aromatherapy in your daily life. The benefits are quick, easy to apply, and a fantastic way to relax and destress.
The program will commence with a showcase of basic essential oils and their health benefits. This will be followed by a workshop where participants blend and create their diffusers using Himalayan Pink Salt and preferred essential oils. A questionnaire will be distributed to select the essential oils, and they will also give aromatherapy notes.
Dance and Fitness at Off Clarke Quay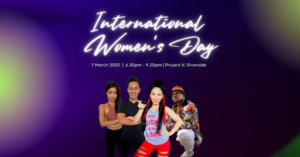 Break the bias this International Women's Day by joining a series of exciting workouts lined up for you at ABvolution Wellness. The sessions include Zumba and Pop cycles.
Go for Health Screenings
Take charge and celebrate your health by going for or encouraging other women to go for breast cancer and cervical cancer screening. Women at the age of 9 – 16 years can also obtain their HPV vaccination, and this will help fight breast and cervical cancer, the two common cancers among women in Singapore.
3. Enjoy High Teas
Singapore is rich in several luxurious tea zones that you could explore during International Women's Day. Book your Shariot and head for one of these places:
Fullerton Hotels Singapore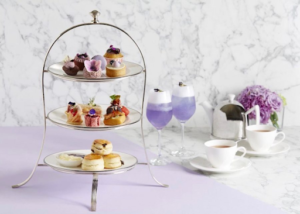 You can help raise funds for women's empowerment by enjoying a luxurious purple-hued tea set at the Fullerton Hotels this March. Indulge in their sweet pastries like the Dancing Violette, which exudes flavours of orange chestnut, almond frangipane, and cassis Cremeux. They also have the Iron Lady lilac cocktail, a blend of citrus, vanilla, and lavender. United Women Singapore receives $5 from the proceeds.
The Lobby Lounge at Shangri-La Singapore
Experience three-tiered high tea comprising sweet and savoury treats like sweet prawn, ocean crabmeat, smoked royal salmon, and exquisite French desserts. Shangri-La- La Singapore will contribute $3 for every high tea set sold to United Women Singapore to promote women's empowerment and gender equality.
Marmalade Pantry
Enjoy the Periwinkle afternoon tea, an extraordinary rendition of Marmalade's Pantry's signature tea set. It features new savoury and sweet flavours like blush velvet tiny cupcakes, purple yam macarons, basil pesto sandwiches, and Aburi Mentaiko prawns.
4. Indulge in Cocktails
Apart from tea restaurants, you can also have fun at International Women's Day by imbibing cocktails at various joints in Singapore. Some of the cocktail parties you can join include:
Chimichanga Holland Village
Come and witness an all-female lineup of women leaders and trailblazers as they try their hand at bartending. These will be Sze and Olivia, renowned tattoo artists at Wild Paw Tattoo Company; Mellisa, founder of The Auction House S.G. and Aurion; and Aarthi, the executive director of SPCA. They will work together to serve four special Aperol cocktails, with half of the proceeds being donated to United Women Singapore.
Celebratory Drinks at Level 33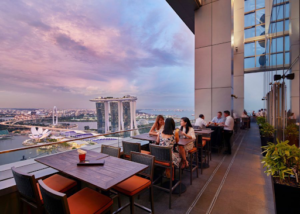 Gather your girls and enjoy two hours of free-flow celebratory drinks as you celebrate the heroines and queens of this world this International Women's Day at Level 33. They will serve guests with a range of core brews such as stout and blond lager, as well as iterations like the blond mojito, sauvignon blanc spritz, and classic cocktails.
Indulge at Burger and Lobster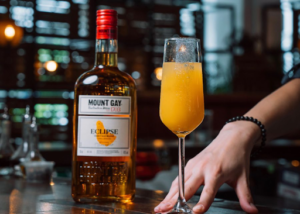 The mixologists at Burger and Lobster have concocted an exceptional cocktail to celebrate girl power for an entire month. In addition, delight in partaking Porfirio, an elegant tipple artfully made with Mount Gay Eclipse Rum. Receive a complimentary bottle of Telmont Reserve Rose by being the first of 10 groups of ladies who dine at Raffles Singapore outlet this International Women's Day.
5. Go on a Road Trip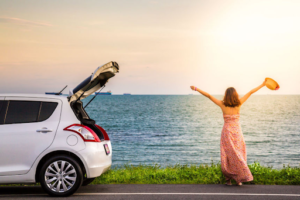 Ladies, International Women's Day present you the opportunity to go wild on a road trip. Driving to no destination can heal troubled souls, and it could be all you need to make this day count. Who said that road trips are only men's affairs? Women, too, can make some liberating noise as they drive across Singapore's beautiful landscape. Don't worry if you have no car; Shariot car rental and sharing services allow you to hire a car at an affordable price and hit the road to your preferred destination. Carry your snacks or head to restaurants you have never visited on the Island's far-flung and make this day memorable.
6. Engage in Fun Activities
International Women's Day should be a day for learning, reflection, and fun. Fortunately, Singapore has several exciting activities worth incorporating on Women's Day.
Free Classes at Aidha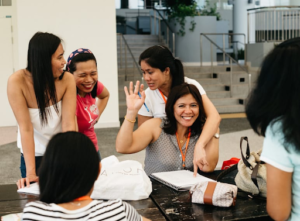 Join Aidha this International Women's Day in Singapore to empower low-income women and migrant domestic workers with financial education. The array of free classes equips participants to thrive financially and personally. The classes will be available throughout March.
Pay it forward with Trip.com.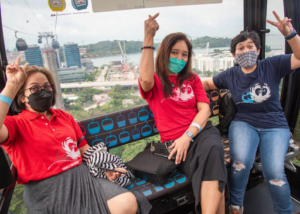 Empower a female migrant domestic worker by participating in a pay it forward campaign to donate a round trip for cable car sky passes. This will afford them the chance to enjoy a ride in one of Singapore's iconic cable car rides with their friends.
Take part in Wonder Stories.
Do you love stories? International Women's Day is celebrated with story-telling, self-loving, and strength-building at Wonder Stories. The event is dedicated to women's struggles, women empowerment, and the celebration of female lives in Singapore. It will also have a floral jamming session and bath bomb-making workshop!
An evening at A New Gin Distillery
This event, held at the new Gin Distillery at Dempsey Hill, will bring together and foster strong and supportive relationships for women in the I.T. sector. It will have a lineup of panellists who will discuss various lenses of bias and how all can come together and create a more inclusive work environment.
Seed To Soul – Sisters
This event showcases various female-owned and female-friendly lifestyles products and crafts! Apart from being a market, it will comprise open presentations and art workshops. Expect good vibes!
Visit the Women by Women Photography Exhibition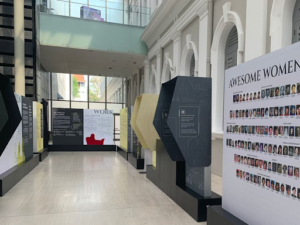 This is a street photography exhibition featuring and celebrating Singapore's women. Local ex-pats and photographers curate the photos to give a creative insight into Singapore's culture, people, and incredible females. The exhibition is hosted by Women in Street S.G. and will be taking place at Gillman Barracks from March 8th to March 20th.
Break Free! With Aware
Are you a fully-fledged gender-equality veteran or a budding feminist? Join the team at Aware as they celebrate International Women's Day this year with a spectacular lineup of three events, including:
a). A crash course in feminist theory and history at the Feminism For All Workshop. This is a workshop designed for that purpose.
b). Trivia Night, where you can flex your gender equality knowledge in groups of four or five.
c). Watch a charity screening of the life-affirming, intimate Singapore film, Some Women, which will be followed by a conversation with Quen Wong (a filmmaker) and her documentary subjects.
7. Support Women-Owned Brands / Businesses
This International Women's Day, you can take some time to look for women-owned businesses in Singapore that you can support. Some of these include:
Paradigm Shift Label is a fashion label for minimalists having long-lasting and high-quality pieces. The money raised is used to help the less fortunate in Singapore.
Mini makers produce beeswax wraps intending to reduce plastic food wraps in Singapore. Their wraps are durable, cling well, washable and pleasant to touch.
Barefoot Toys sell toys suitable for children's everyday play adventures, inspiring endless play and learning possibilities.
8. Start and support conversations about women's equality.
Educating and listening is one of the best ways to support a cause. Find out more on the fight for gender equality and the feminist movement, challenges women face in general, women with disabilities, or women of color. You can also read books written by women from all walks of life. Learn about the many physical and virtual events that participants can enter. For example, in Singapore, the following events will be taking place during International Women's Day this year;
Exploring Pathways: Gender Equity in Technology Careers for the Future on March 8th, 2022, as a physical event in Singapore.
Empowering the Next Generation of Women to Close the Gender Gap in Tech on March 9th, 2022, as a physical event in Singapore.
Be Bold, Make Change: Virtually redefining the Future of Work for Women on March 8th, 2022.
Developing Women Leaders in Asia: Barriers and Breakthroughs on March 10th, 2022 virtually.
9. Donate to your favorite feminist cause.
Identify the countless groups championing women's rights or gender equality by providing shelter from violence, lobbying for change, or providing access to healthcare and consider helping their work by donating.
10. Shout out your friends
You could also celebrate International Women's Day with your friends on different platforms. In the age of the internet, we see various hashtags on social media as people shout out at each other in a celebratory mood. Here are some ways you shout out at your friends:
Celebrate your women leaders, favourite women, or feminist accomplishments by shouting them out on social media using #IWD2022. Make it personal by thanking the incredible women in your life for all they do.
Ask your female friends to share their #BreakTheBias photos and create a thank you video to celebrate them. You can also create fun International Women's Day GIFS using old footage to add more humour to the chats.
Create and share International Women's Day quotes with your family and friends. In doing this, you help acknowledge the day and push the #BreakTheBias movement by inciting conversations.
Send thank you ecards, a simple and environmentally friendly way to celebrate women this International Women's Day.
Wear purple ribbons or outfits on International Women's Day to signify dignity, justice, and power. You can also take a team video or photo and post it on social media.
Host a learning session – organize and invite your family and friends to learn more about the significance of International Women's Day and show the women in your life that they are acknowledged and supported. If you are unsure where to begin, this may serve as a starting point for gender equality conversations.
Conclusion
As we have noted, International Women's Day is an important event recognizing how far the globe has come towards improving gender equality. Engaging in the fun activities listed above to celebrate this global event shows your appreciation for the women excelling in life. It also creates a fair and safe future for the next generation. A future where the rights of girls and women are not only protected but championed globally. So, call out all your besties, sisters, and baes, and get on board with the 10 fun activities to do in Singapore as you celebrate International Women's Day 2022!