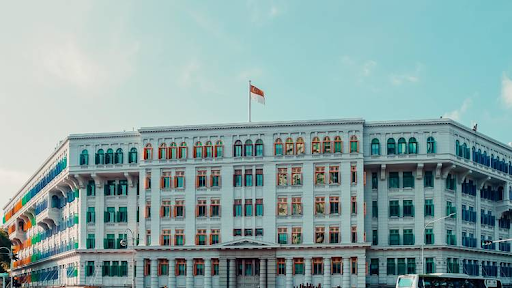 Dear historians, you undoubtedly would like to know more about some of the oldest buildings existing in the beautiful land of Singapore and their stories. Would you like to explore the history of Singapore through the ages? You can learn about the country's glorious past by visiting various historical destinations, including the time-honoured buildings, monuments, palaces, and parks. Are you willing to get in-depth historical information about Singapore? Shariot presents you with an excellent guided tour to cover her major historical attractions. This discussion will mainly focus on some of the historical buildings in Singapore that you need to know. Enjoy learning about them!
Recommended: 10 Abandoned Places in Singapore and Their Stories
1. The Arts House

Initially known as Old Parliament House, this building is considered the oldest government building in Singapore, built-in 1827. It was first built for Scottish merchant John Argyle Maxwell as a private residence before the colonial government took over. It was extended in 1875, 1901, and 1909, with the architecture eventually changing from the Palladian style to the Victorian. It served as the Parliament House from 1959 to 1999, after which it was then converted to host performances and visual arts. It was a gazette as a national monument in 1992. Please read about our best art exhibitions for art lovers in Singapore.
2. Masjid Omar Kampong Melaka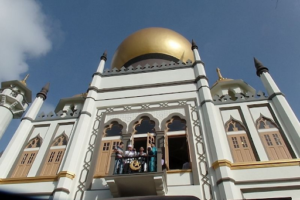 The grand Sultan Mosque dates back to 1820, when it was started as a wooden Surau (Islamic assembly building). The building is the oldest mosque in Singapore and thrives as the first place of worship. It was established by Syed Omar Aljunied, a pioneer Arab businessman and philanthropist who Sir Stamford Raffles personally welcomed upon his arrival in Singapore. Syed's son, Abdullah Syed, later financed the mosque's makeover in 1855. In 2001, the mosque was officially listed as a historic site by the National Heritage Board.
3. Armenian Church
Built-in 1835, this architectural masterpiece along Hill Street was the first Christian Church in Singapore. Interestingly, it also became the first Singaporean building to have electricity in 1909. It was dedicated to the first Armenian monk, St Gregory the Illuminator, and was commissioned by the first few Armenian families who settled on the island. In 1973, the building was made a national monument. The Church also acts as a tribute to some of the once-prominent Armenian communities in Singapore. These include the co-founder of the national newspaper The Straits Times, Catchick Moses, and the Sarkies brothers, who established the Raffles Hotel. It was designed by George D. Coleman, a prominent Irish architect.
4. Thian Hock Keng Temple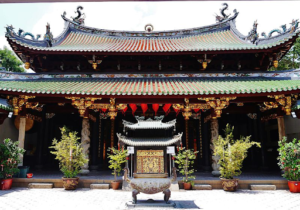 This temple, also known as the "Temple of Heavenly Happiness," was built around 1821 and 1822 as a small joss house, later rebuilt in 1839. The temple was most popular with Chinese immigrants who visited it to burn incense in appreciation to a Taoist deity (Ma Cho Po) for their safe arrivals. The inside of the building has a central altar that features a statue of the Taoist deity and other deities of war, luck, and punishment. The Hock Keng temple is the oldest and most significant temple of the Hokkien people, and they made it a national monument in 1973.
5. Malay Heritage Centre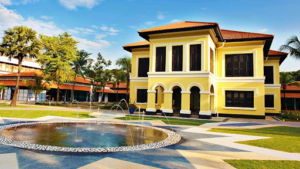 This building is also another one of George D. Coleman's designs built-in 1843 as a home to Malay royalty and the sultanate's seat. It was initially known as Istana Kampong Glam and featured a combination of the Palladian style, which was popular in England at the time of its construction. Later in 1965, when Singapore gained her independence, the Kampong Glam estate and Istana became state land. The government later transformed the former Istana into a Malay Heritage Centre, which since its inception in 2005, has been spotlighting the rich arts and cultural tradition of the Malay community. The Centre has five permanent galleries and features family-friendly festivals.
6. Sri Mariamman Temple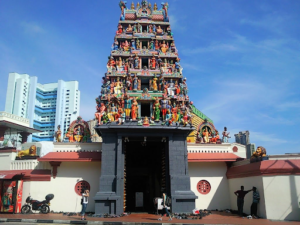 The temple's roots can be traced back to 1827, when it was first constructed by Naraina Pillai (the first Indian immigrant recorded to have entered colonized Singapore). Pillai first made it a humble shed composed of wood and Attap – the oldest parts of the brick structure existing today date back to 1843. It is situated in Chinatown and is the largest and oldest Hindu temple in Singapore. The temple is famous for its detailed tower gateway (gopuram) and is dedicated to the Goddess of Rain. It also serves as the site of Theemidhi, a well-known fire-walking ceremony held a week before the Hindu festival.
7. Central Fire Station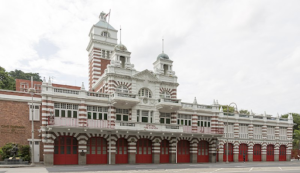 Though not built in the 1800s, this building is also historical. It is easily visible by its distinctive red and white façade and has a watchtower and living quarters for firefighters. The 1908-built hall was used for tracing firefighting and civil defence developments in Singapore. Currently, it's also called the Central Defense Heritage Gallery and is a civil defence museum. It features fire trucks and equipment on display.
8. Lau Pa Sat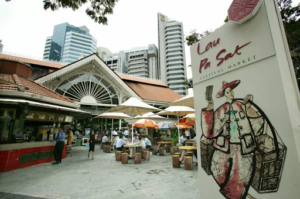 The Lau Pa Sat, built-in 1894, is one of Singapore's most famous hawker centres and serves up all things from local to international fare. It remains one of the oldest Victorian structures in Southeast Asia and among the first to be built in pre-fabricated cast iron in Asia. The building features an octagonal shape and ornamental columns, retaining its original and elegant old-world charm. The government had it declared as a national monument in 1973.
9. Victoria Theatre and Concert Hall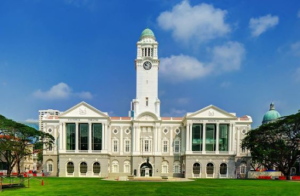 The theatre and concert hall built over a century ago is a complex of buildings joined with a clock tower and is used as a centre of performing arts. Formerly, it was called Town Hall and Victoria Memorial Hall and had various functions, such as serving as a hospital during World War II. The building has a rich history and importance and would be one of those places someone would like to stroll through and admire the beautiful architecture of the past.
10. St Andrew's Cathedral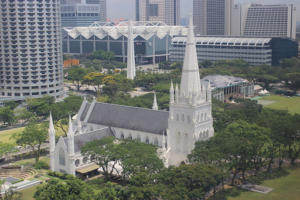 The oldest Anglican house of worship was built in 1836 and had an exciting history. It originally featured a tower and spire but was closed in 1852 after lightning struck it. Back in those days, it also served as an emergency hospital before the Japanese occupation of Singapore. Nowadays, the Cathedral is a lovely site with its Neo-gothic structure and stained-glass windows with various dedications and memorials available inside. The building is located on 11 St Andrew's Road, Singapore 178959. It still acts as a centre for worship for Anglicans.
11. Fort Siloso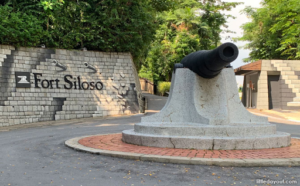 In the 19th century, they made three forts to defend Singapore from sea invasion, and Fort Siloso was one of them. It's the only preserved coastal defence fort and has emerged as one of Singapore's most famous historical buildings. It possesses rich memorabilia, World War II-era arms, and other military tunnels and structures. The fort's surrender chambers with commentaries show Singapore's journey through the British and Japanese surrender. The fort is located on Siloso Road, Singapore 099981.
12. Old Hill Street Police Station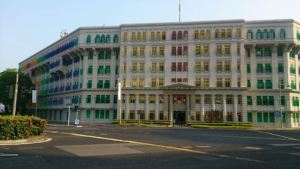 Several years have passed, and this building has experienced numerous changes since its opening in 1934 as the largest government building and was then known as Hill Street Police Station. It has barracks that housed hundreds of officers and their families. The 927 windows of the station are all painted in the colours of a rainbow. Over time, it has served varied purposes, including being the headquarters for the Ministry of Information and Arts (MITA), currently called the Ministry of Communications and Information. The building was renamed Old Hill Street Police Station and is situated at 140 Hill Street, Singapore 179369.
13. Raffles Hotel Singapore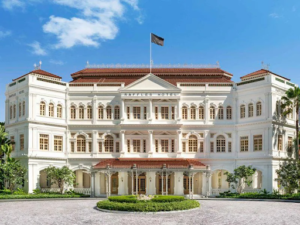 You can call it "Raffles Singapore." The name is common on the island since it was named after a famous businessman. The magnificent heritage hotel dates back to 1887 when they opened it. It has been a stopover point for renowned world personalities and celebrities through the years, including the Duke and Duchess of Cambridge. The hotel has several notable establishments like Long Bar, where the Singapore Sling cocktail came from. The hotel is rich in history and represents a colonial-style icon in this modern era.
14. CHIJMES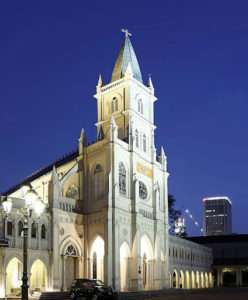 The building has a rich history that can be traced back to the 50s, when it was first established as a complex for the Convent of the Holy Infant Jesus (CHIJ). The CHIJ was formerly a girls' school run by French Catholic nuns. In 1990, the government declared it a national monument. Today, the former convent complex serves as a popular dinner spot with restaurants and eateries. Yet still, it remains an icon in Singapore's history and architecture. Visit the CHIJMES at 30 Victoria Street, Singapore 187996.
15. House of Tan Teng Niah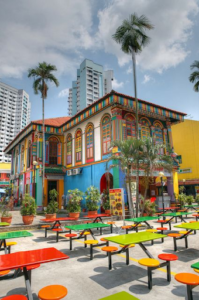 Let's call it as it's known – the last surviving Chinese villa in Singapore. Built in 1900 for Tan Teng Niah, they later restored it for commercial use in the 1980s. Its exteriors still look attractive and are eye-catching.
16. The Majestic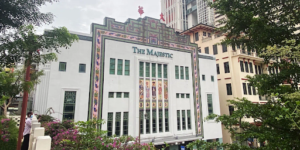 The Majestic was initially called the Majestic Theatre, a Cantonese opera house. In 1938, it was renamed Queen's Theatre, screening the Cantonese blockbuster films, and after the Japanese occupation, it began screening other films, primarily Japanese propaganda films. In the early 2000s, it was renovated to become a shopping centre.
The decorated façade with colourful tiles displaying the Cantonese opera scenes remains the building's long-standing feature from the past.
17. National Gallery Singapore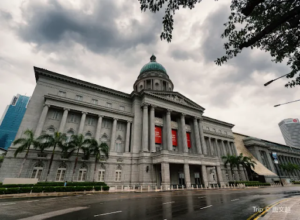 Two of Singapore's most prominent buildings responsible for her political history once resided in the gallery: the Supreme Court and City Hall. Currently, it's the most prominent visual art gallery in Singapore, exhibiting local and Southeast Asian pieces with over 8,000 artworks. The National Gallery is one of Singapore's best museums – if you like admiring paintings, visit this building. It's also where you can learn about the country, be it wars, fashion, architecture, designs, or culture. You can enjoy video montages, art performances, live galleries, interactive exhibits, and movie screenings.
18. NUS Baba House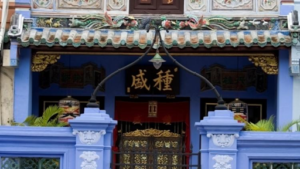 The house is over 120 years old and is run by the National University of Singapore's Centre for the Arts. It is a heritage house with a mission to offer education about Straits Chinese culture. Despite being restored and reopened in 2007, it still has the heirlooms and interiors from the 1920s.
19. The Civilian War Memorial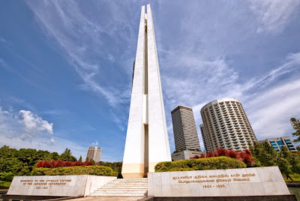 While it's not identified as a building, the Civilian War Memorial is a historical site in the country. It has four tall pillars, 65 meters high, depicting the four primary Singaporean races – Indian, Malay, Chinese, and Eurasian. It is situated at the city centre and was unveiled on February 15, 1967, by Lee Kuan Yew, the then prime minister. It was built to commemorate the civilians killed during the Japanese occupation of Singapore.
20. Asian Civilizations Museum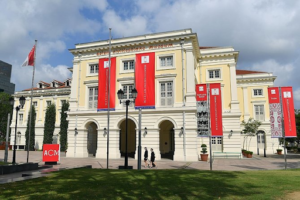 The last on the list is this museum, formerly known as Empress Place Building and which acted as a government office with various administrative departments during the colonial era. Much can be said about the museum, given its rich historical background. It's currently called the Asian Civilizations Museum and one of Singapore's most outstanding. It has seven galleries showcasing over 2,000 artefacts from the civilizations of China, South Asia, Southeast Asia, and West Asia. You can find more detailed compositions of the galleries at the museum, but you can be sure to love it!
Wrapping Up 
They say, "old is golden," and that's what the historical buildings, which are also the oldest in Singapore, prove to be. They carry a rich history dating back to the 18th century, which every adventurer and historian would appreciate. Yes, the list above has highlighted only 20 such buildings, with most of them currently documented as national monuments. You can visit them to understand better and view what they stand for. I hope you will enjoy your visits to these fascinating historical buildings!