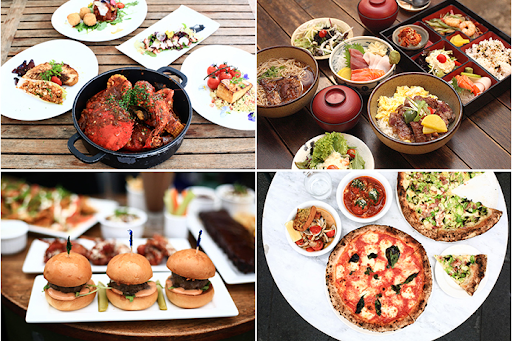 Many people who have visited Clarke Quay have nostalgia when they hear this name. This region is popular for its exciting nights with great bars, restaurants, live music, and friendly people; however, you can also find amazing things during the day with your family in Clarke Quay.
With over 20 restaurants open for lunch, Clarke Quay is a foodie's heaven, allowing you to enjoy your favourite meals in the shades and cool breeze. Clarke Quay holds various sports festivals such as giant bowling, darts, and football matches, thus providing increased fun.
Clarke Quay is a family-friendly zone where your kids can enjoy delicious meals and play. Why not pick one Sunday, book your Shariot, and have a fantastic ride to Clarke Quay with your family for heaty meals and fun activities. Life is busy, but Clarke Quay is a perfect destination to renew your family bond.
Read about fun places to go with kids in Singapore.
We present you with kids-friendly restaurants and things your family can enjoy. Hop into the car, and let's drive to Clarke Quay with your family for fun.
Best Restaurants in Clarke Quay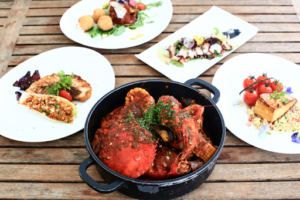 Singapore is famous for its unique cuisine and restaurants, and Clarke Quay has also contributed to this reputation. It hosts over 50 international restaurants, allowing visitors to enjoy various delicacies.
Over 20 restaurants serve lunch at the weekend, so don't worry, your family will not stay hungry here. Let's discuss some of the best restaurants in Clarke Quay to take your family.
Dobergy Turkish Ice Cream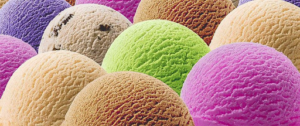 Kids love Ice cream, and your trip will not end until they have their hands on it. Dobergy Turkish has a reputation for making sweet ice cream that visitors crave. The restaurant also serves various dishes, including kebab rice, kebab salad, Iskender, side dishes, chicken kebab roll, and more.
It is not all Ice cream, but also real food for a hungry family. Their prices are also relatively lower, allowing your family to have your full without breaking the bank. Next time you visit Clarke Quay, pass by Dobergy Turkish and put a huge smile on your young ones' faces.
Fremantle Seafood Market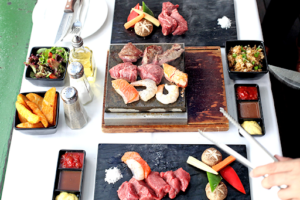 Fremantle Seafood Market is Perth's famous market situated in the middle of Clarke Quay. At this market, you will enjoy fresh seafood from grilled red snapper to braised monkfish, prawns, mussels, orange miso cod, and chorizos. One kid below seven years old will dine free every Saturday and Sunday for two paying adults. This makes the market a family-friendly zone, enabling you to enjoy time together with family at a reduced cost.
Gabbar Bistro and Bar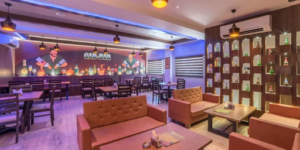 Does your family love Indian foods? They would benefit from the Indian servings at Gabbar on the weekends. With only $25, the restaurant offers a 3-course brunch set per pax, or you could enjoy the offer with unlimited drinks for $50.
You can expect various Indian dishes from this restaurant, including tandoori kebabs, Chicken Tikka, and kids' favourites- Naan and Pani Puri. If you come on Tuesdays, you can take advantage of Tikka Tuesdays with the offers of 50% off the price for all Tikkas dine-in.
Motorino Pizzeria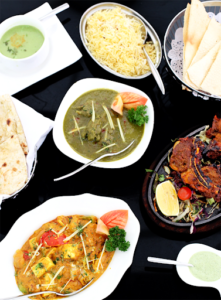 It is not wrong to have pizza cravings because Motorino will satisfy them. If you have visited Brooklyn, New York, and Manhattan streets, you probably have heard of the wood-fired pizzas from Motorino Pizzeria.
Singapore now has a piece of New York City with the opening of Motorino Pizzeria at Clarke Quay. Come prepared to taste the delicious western pizza, and you can carry some home for a midnight snack.
Famous pizzas include Margherita selling for S$22 and Proscuitto & Rosqutte at S$29. You could also enjoy Motorino meatballs for S$15 or add an extra dollar and go for steamed clams coupled with Oregano garlic bread for the kids.
Red House Seafood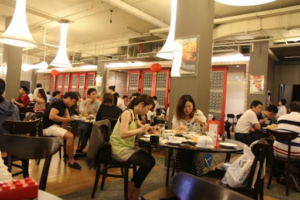 We cannot have enough well-cooked seafood. Singapore is rich in restaurants specializing in seafood, and Clarke Quay also adds to the number. The Red House Seafood has been operating in Singapore for a long time and has earned respect for its delicious family-friendly meals. Their signature dishes include red house chilli crab and a combination of seafood, curry, and mantou.
Apart from delicious dishes, Red House Seafood is also praised by customers on Facebook for its quality service. You do not want a frowning and unfriendly restaurant staff ruining your fun day. Red House Seafood Restaurant is a perfect destination for your family lunch meet before exploring the region with good food and loving staff.
Bayang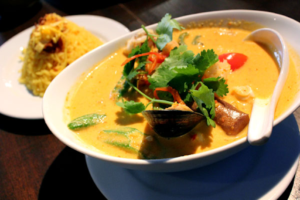 Most Singaporeans know Bali Thai– the famous Indonesian-Thai food chain with several outlets. This restaurant also has a sister restaurant that serves traditional Indonesian barbecue called Bayang.
A team of experienced Indonesian chefs operates Bayang. It boasts its delivery of authentic and distinctive Indonesian flavours for those interested. The chefs mainly focus on the barbecue, captivating dinners hearts using natural and fresh ingredients. Their primary cooking techniques harness the power of herbs and spices, thus providing visitors with an excellent lunch or dinner experience.
It is situated on River Valley Road, thus giving the restaurant an aura of sophistication and spirituality. Your family will enjoy this environment and the food at reasonable prices. For instance, their Supreme Nasi Campur goes for S$48, and BBQ Oyster costs S$3.50, enough for two people. Restaurant Bayang is undoubtedly a place for any family that visits Clarke Quay.
Hot Stones Steak and Seafood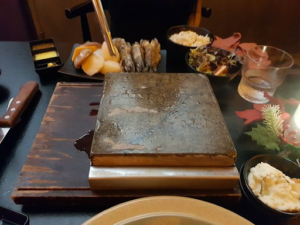 Beef sizzling on a hot stone can be exciting for your family, and that is what this restaurant provides. If you long to experience Yakiniku dining with top-notch Japanese Miyazaki beef, welcome to Hot Stones Steak and Seafood restaurant.
This Clarke Quay restaurant has been operating since 1992 using a Serpentinite Volcanic hot stone for cooking beef. Now, the restaurant has revamped its operations to incorporate the Japanese steakhouse dining experience.
Your family will undoubtedly love several premium-grade seafood and meat on hot stones. Feel free to order accompanying Japanese dishes such as salads, appetizers, and donburi rice.
Some dishes you can order include a surf and Turf set going for $54 for one person. This duo plate carries steak and seafood involving large king prawns, U.S. scallops, and chunks of salmon.
The stones come from European Alps and can absorb and retain heat for a long time. The stones are pre-heated to 230 degrees Celcius, enabling the heat to sizzle the meat, seafood, and poultry.
With 230-degree Celsius heat, you can expect moist and tender meat for utmost eating pleasure. The meat will stay hot while you enjoy it, meaning you get the home-like taste. After the gorging on the meat, you can cap your experience with Tajima Wagyu Sirloin beer for S$78.
Ras the Essence India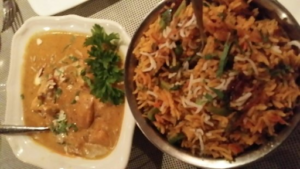 Look no further than Ras the Essence if you want to experience Indian delicacies in Clarke Quay. This restaurant brings to life the Indian culinary experience using a modern style.
It has a reputation for high-quality foods, from fried chicken to spiced curry soups that will leave you licking your fingers. The ambiance at river road, where Ras is located, adds to the beauty of this place. You can have an ideal date with your fiancée in one of the restaurant's corners for a heart-to-heart talk.
Children are also catered for in with various promotions. For instance, for every two adults paying, one child under age 9 dines free, especially on Sundays from 11:30 a.m. to 2:30 p.m. The young ones can eat complimentary meals, including non-vegetarian and vegetarian curry coupled with roti/naan or rice.
RENNthai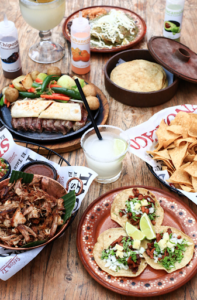 Since Singapore is a multi-racial country, it has restaurants catering to various nationalities. RENNthAI serves different Thai cuisines prepared like your mum's dishes. You will have your lunch or dinner of Thai food at this restaurant with no regrets.
You can choose the outdoor or indoor seating, though people love eating indoors due to hot and humid weather. Dinner crowd the outdoors in the evening to have their meal with the river's view.
The meals are also excellent, with appetizers, noodles, curries, and other dishes to choose from. Don't forget to taste their Tom Yum Soup that comes either sour or hot with tender pieces of meat.
Señor Taco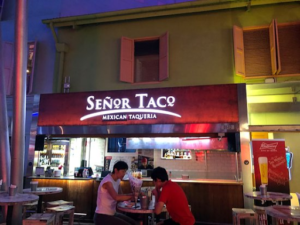 Mexico is famous for its exquisite cuisines, such as guacamole, tacos, burritos, and quesadillas. Your kids may have heard these names on Mexican Tv programs, so give them a surprise by taking them for a treat at Señor taco.
The food served here is colourful, feeding your eyes before your taste buds. You can choose from different tacos at affordable prices, including fish, beef, and pork tacos. Kids can enjoy Chicken enchiladas, chips, or homemade guacamole- all authentic and impressive Mexican foods.
Señor taco also has promotions adding you value for your money, especially on Saturdays and Sundays. If you are two adults and spend above $60, your child can dine free. The free meal could be Classic Quesadillas, chips, and salsa.
Family-friendly Activities in Clarke Quay
A family day out at Clarke Quay is not complete without fun activities. Here are a few inspirations on what to do to make your family date a success.
Scoot or cycle along the river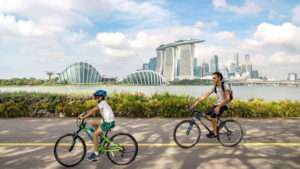 Singapore River has long paths along the riverside and canal, providing a perfect cycling route. You can carry your bike and ride with your family here to beautifully end your day. After the long ride, you can reward yourselves with comforting meals or cold drinks by the river.
Take your children for an indoor mini-golf game at Holey Moley.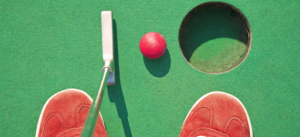 Golf is a game rarely played by kids, but they can have fun pretending to be adults. Adults can also join in playing this mini-game for the utmost enjoyment. You can take advantage of the weekly promotions, including the one-for-one deals that enable you to play a game and get a free drink.
Free Martial Arts for Kids.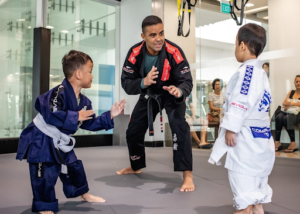 FAMA is at Clarke Quay, and your kids can enjoy free martial arts every week. This allows you to see your kids' talent for registration at the Muay Thai Martial Arts or Brazilian Jiu-Jitsu classes for kids. If your kids love this place, you could be vising Clarke Quay often, enabling you to know the best dining places as you wait for the class to end.
You could read about other free and fun things to do in Singapore here.
Sail at the Singapore River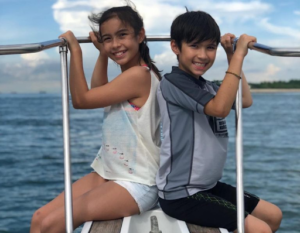 Hopping on a bumboat with your family on the Singapore River Cruise can be memorable for little guys and bond you. As you sail through the river, you will soak in the city's skyscrapers and dazzling architecture. You could sail to Marina Bay before taking your Shariot back home after a day well spent. Alternatively, you can disembark at any stopping point and explore Singapore on foot before returning home.
Visit Asian Civilization Museum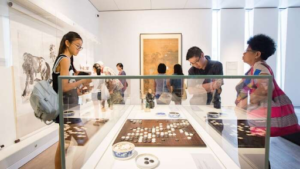 Your family can visit the Asian civilization museum to witness Singapore's best collections and exhibitions that highlight the region's diverse history. Your family can spend two to three hours exploring the many galleries and displays. Even if you are not a historian, these displays will impress you, providing you with tools to educate your children.
You will learn about how Singapore Island was discovered, how it was colonized, and its cultural diversity to date. The tour is worth every minute, so encourage your family to visit the museum to learn their history.
Check out our list of secrete museums worth exploring in Singapore
Discover Lion City's Culture
Fort Canning Park is home to a former British war bunker. In the medieval period, this banker hosted Malay royalties. The cool environment and history provide a perfect destination for a family day out. The Battlebox will enable your kids to learn about historical events during World War II. You can also enjoy the cool breeze from the spice garden and prince pond- all presenting learning opportunities.
Shariot Your Preferred Partner to Clarke Quay
Clarke Quay has various exciting family-friendly restaurants and places to visit to keep everybody happy. Shariot makes your journey even more joyful, enabling you to travel conveniently and affordably. Take your family to Clarke Quay as you tour Singapore for ultimate fun and learning.