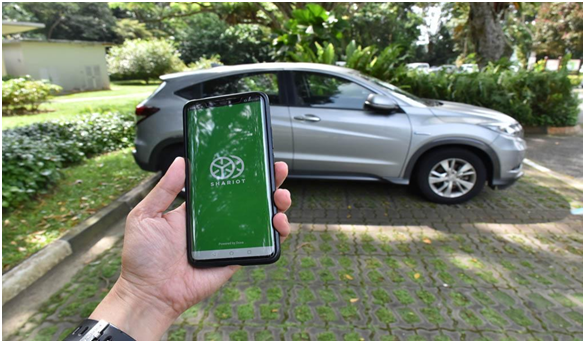 The world's environmental condition is on the brink of collapse, and many reports blame car pollution as the driving instigators of this problem. Cities congestion is pushing governments for stringent legislation to reduce overcrowding on roads. Singapore is a case in point, with the country putting in place additional fees and taxes to discourage car ownership, making owning a car in the country out of reach for many citizens. Due to these factors, there is a growing demand for car sharing to minimize the cost of mobility but still guarantee convenience and comfortability. With the United Nation's projection of cities population influx of 2.5 billion more people by 2050, there is a need to embrace car sharing as a solution to congestion and pollution. The ABI research focused on the car-sharing economy suggested that the ultimate transportation form will be the use of a robotic system due to its affordability, convenience, and availability.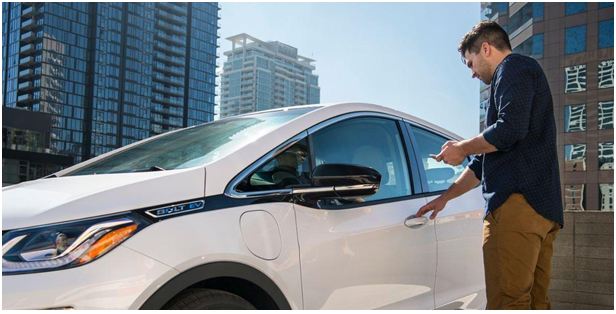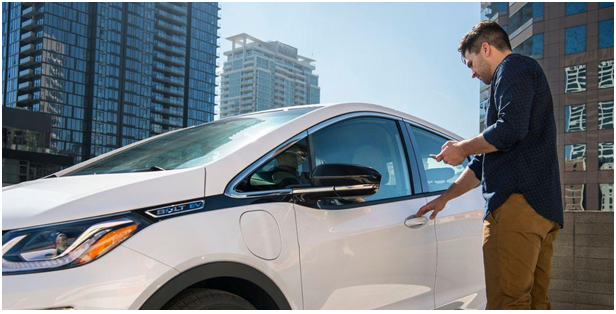 Source: Popular Mechanics
What is Car Sharing?
The transportation industry is rapidly changing as new players, such as autonomous vehicles, Lyft, and Uber, invade the market. Car sharing is one of the ground-breaking ideas of Singapore's sharing economy. This type of car rental service allows you to conveniently rent a private car by the hour or day and choose a vehicle that fits your needs. Car-sharing is gaining popularity as individuals and families reexamine their transportation needs with car ownership costs.
Car sharing also allows you to rent cars parked near your place of residence with the network in the city for a short period and pay a competitive price for that usage. This program allows you to use the rented vehicle and return it to its location once the trip is done. You will not cater for maintenance and repair costs, but you will be charged per time used and distance traveled.
Car Manufacturers Incorporating Car Sharing Technology
Some studies have demonstrated the paradigm of car ownership, showing that car owners pack their cars in 95% of their lifetimes. The statistics demonstrate how inefficient a broken car ownership philosophy is. Some consumers see the idling capacity as a need for an alternative, should the alternative offer convenience. Car manufacturers are also seeing the trend and are designing cars for the car-sharing economy.
In 2019, Penske Corp, a transportation giant in the United States, swung its muscle into the car-sharing business, providing customers with a wide range of vehicles, including Volkswagen Jetta SE in Washington D.C. Another automotive company that has considered the car-sharing industry is the German Carmaker Daimler. In 2017, they partnered with Uber to supply them with autonomous vehicles. General Motors also built the Maven, its car-sharing services, though they had to stop the service years later. Tesla also claims to be building an app that could allow car owners to rent out their cars for extra income. There is every indication that many people are now beginning to devalue car ownership in place of car-sharing.
Car Sharing Greener than Car Ownership
Environmental concerns are changing almost all industries, with consumers preferring companies with less carbon print. Some studies estimate that car sharing is greener than car ownership, with each car shared replacing between the 5 to 20 cars. Most shared cars are fuel-efficient models, having the latest emission models. Some car-sharing companies use vehicles in the top tier and hybrid vehicles that consume less fuel, thus emitting fewer greenhouse gases into the air.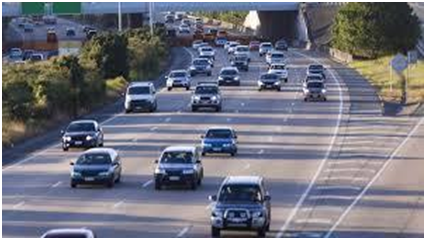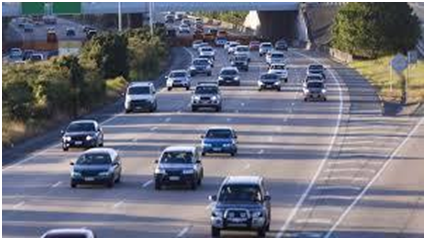 Source: BBC
Car sharing also promotes less driving since individuals are cautious about their expenditure. With car sharing, unnecessary driving is minimized, meaning fewer greenhouse gases spewed into the air. Car sharing reduces your expenditure and is friendlier to the ecosystem.
Shariot –  Your Ultimate Hourly Car Sharing Platform
The car-sharing economy is rapidly growing in Singapore, and Shariot is the new player in Singapore, offering you car-sharing and rental solutions. The price of car sharing at Shariot is as low as $1 per hour for a comfortable ride, meaning you can move to your preferred destination without adding extra burden to your budget.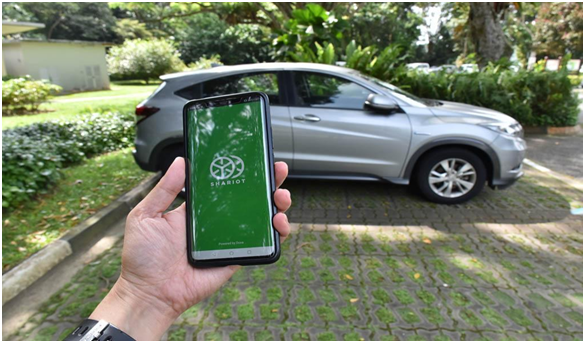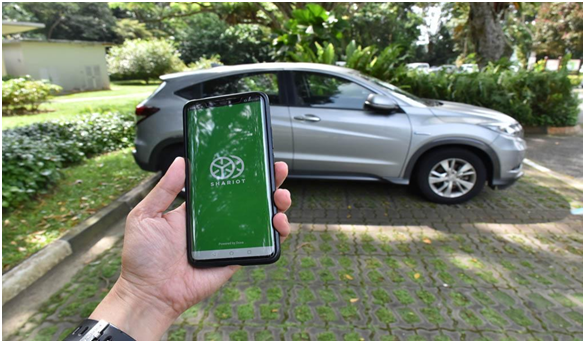 Source: Car Buyer
Shariot allows you to register online or use its app. Once you are verified as a qualified driver, you can book their cars at any indicated stations across Singapore. Once you are through with your trip, you will return the vehicle to its designated spot. The platform has three classes of vehicles, including Shariot Saver for relatively smaller cars, Shariot Standard for medium cars, and Shariot Plus for larger cars with varying prices depending on your needs.
Benefits of Car Sharing
In the past, owning a car was viewed with great pride; however, there has been an increase in the urban population that considers owning a car a burden that can be outsourced. Car companies are also shifting to meet this growing demand. Here are some of the benefits of car sharing for individuals and society.
Reduced cost
With car sharing, you do not incur the purchase costs, associated registration fees, and taxes. Other costs you will not handle include insurance premiums, depression, fuel, parking, maintenance, loans, and interests.
Reduced traffic and congestion
Car sharing means fewer cars on the roads, meaning you will spend less time on traffic, thus less frustration and delays.
Lower wear and tear for roads
The government will incur less cost to repair and maintain roads, meaning that this tax money improves other roads or builds new ones.
Reduced pollution
One of the major drivers for car sharing is the reduction of carbon print. The car-sharing economy encourages the use of fewer modern cars, which means cities will experience cleaner air and improved health.
The Future of Car Sharing
The emergence of new technologies is geared toward promoting the car-sharing industry. Some studies estimate that over 400 million people will rely on the car-sharing economy by 2030, indicating that the industry will only improve. One study by IBM showed that 39% favored car-sharing, with 36% considering on-demand car clubs. The study also demonstrated that 42% would choose car ownership alternatives, such as subscriptions.
These studies are an indication that the millennials are opening up for car-sharing rides as a convenient and comfortable way to move from point A to B. Car sharing is on the verge of integrating with autonomous and electric cars, with power companies in many countries expressing interest in car-sharing. For instance, in 2018, a Polish company TAURON launched its EV first car-sharing service, and Innogy, a German power company, also launching an electric 500 BMW i3 car-sharing service in 2019. There is evidence that the car-sharing economy is the future, and investors are running into it.