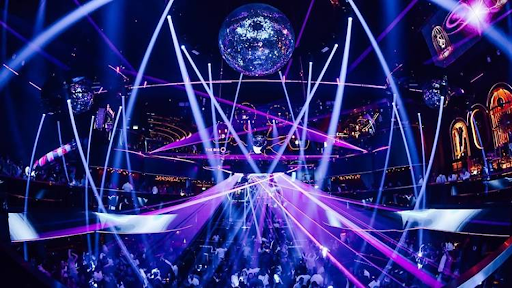 You can relish the nightlife in Singapore at the best nightclubs, including Empire, Cherry Discotheque, Zouk, Canvas, Bar Rogue, Attica, Ce La Vi, Altimate…
What has your life been like post-lockdown? For most of us, the pandemic had an enormous toll on us. We could not go out to parties, and we are set to default settings with high energy levels.
Are you looking for somewhere to spend the night till dawn, dancing, and singing? Well, then you've landed on the right page. Singapore is a lovely city, but you need to know more about its various fun places.
If you're a night person and love going out for some nightlife, this blog will help you identify some of the best nightclubs to consider in Singapore. It will provide detailed information about the 15 best to-go-to nightclubs in the city. The names are not listed in any chronological order.
1. Cherry Discotheque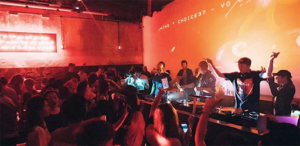 This club is situated at 133 Cecil Street, Keck Seng Tower, Singapore 069535, and opens from 8 pm to 3 am on Tuesdays to Saturdays. It was first opened in 2016 beneath York Hotel before being moved to Cecil Street. Some also refer to the club as a "cool kid's cave" that is the epitome of underground parties, promising a wild and fun night. With its retro décor and fun-full vibe, the Discotheque is a unique nightclub in Singapore. The available music spans the electronic spectrum, ranging from old-school hip hop to disco.
2. Empire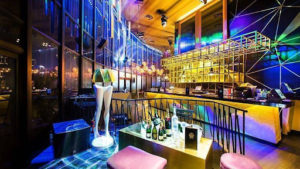 Empire is considered the place to go at night for the working class who would love to wind up a long week in the office in style. It offers a sophisticated nightspot located on Level 45 Singapore Land Tower, 50 Raffles Place. Its proximity to Raffles Place MRT makes it perfect for observing the sunset as the surrounding buildings lighten the city.
It is open from Monday to Saturday, with operation times varying among the days. For instance, on Monday, Tuesday, and Thursday, it opens from 5 pm to 1 am, while on Friday and Saturday, it opens from 5 pm to 3 am, and 9 pm to 3 am, respectively. Every Friday and Saturday from 10 pm, you can enjoy a dual late-night party series with top local DJs spinning chart hits to hip-hop and electro. If you need drinks, the club has your back – it stocks huge amounts of champagne bottles for that case.
3. Zouk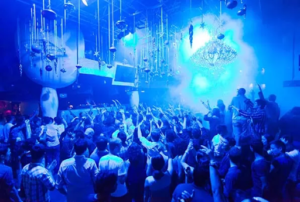 Zouk is located on 3C River Valley Road, #01 -05, The Cannery, Singapore, and is among the oldest/longest-running nightclubs in the city. It was first opened in 1991 and was famous for propelling and supporting the dance music movement all over Asia. It has stood the test of time and stayed ahead of trends as generations continue to love it. Some renowned dance musicians like Avicii, The Chemical Brothers, and Hardwell have performed in Zouk; why wouldn't you want to visit it and experience great nightlife in this iconic club for yourself?
You are assured of a thrilling time at Zouk, from fresh 18-year-olds with their first IDs to veterans. It s known and loved by music lovers. It has several rooms and zones, a strict underground music policy, and is famous for its non-pretentious atmosphere. The entry fee is about S$20 with a free drink.
4. Bar Rogue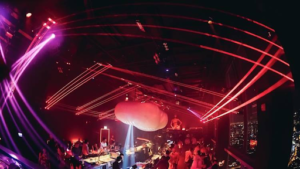 Bar Rogue is a venture on The Bund in Shanghai opened at 2 Stamford Rd, Level 71 Swissotel The Stamford. The club features a jaw-dropping cloud-shaped art installation hanging above its center bar, a design by the Shanghai-based NACO.
The art installation acts as a crucial meeting point when you lose your friends within the club. You can attend the monthly exciting themed nights featuring entertainment from aerial dancers and hotshot DJs that the club hosts. The 72nd floor is a VIP Mezzanine with room for 50 VIP guests – you might want to try out this portion to taste the feeling of VIP treatment!
5. Headquarters by the Council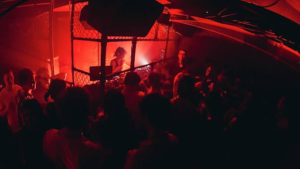 This club occupies an unsuspecting shophouse and is found underground. It hosts music over 2 floors and attracts a relaxed crowd who visit to dance rather than be seen. The club sticks to bass-heavy sounds with music depending on the night but majorly covers the house, techno, and disco.
The bar's ceiling is low, and the interior design is nominal, but the sound system is magnificent with pro DJs. Headquarters by the Council is located on 66 Boat Quay along the Singapore River and is open from Wednesday to Saturday between 10 pm to 4 am.
6. Canvas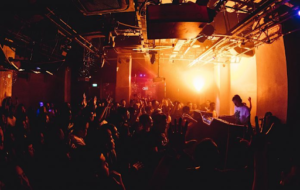 The nightclub in Clarke Quay specializes in drum and bass, tech, minimal, and garage, plus other artistic aspects like stand-up comedy. During the day, it is an art gallery, but it transforms into an underground club at night. There is great music, competitively-priced drinks, and awesome events for fun-seekers. It is located at 20 Upper Circular Road, The Riverwalk, and opens from Tuesday to Saturday. Canvas is the only club where music meets art, meaning if you're interested in digital art, photography, street art, and film; you can have a double fun time at Canvas. Some highlights to take note of include; Ladies Nights on Thursdays between 10 pm-2 am and Happy Hours every day between 5 pm to 9 pm when there are 1-for-1 deals on bottled beers, wine by the glass, or half-pints of beer.
7. Tanjong Beach Club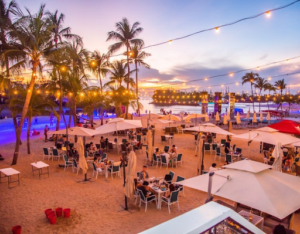 Located at the 20 Tanjong Beach Walk, Sentosa Island, Tanjong Beach Club is where to go if you want to enjoy a beach club. It comes live on weekends with famous Smack My Beach Up Parties each Sunday. There are also Full Steam Ahead full moon parties thrice a year that you can be on the lookout for. The Beach Club also serves refined plates inspired by coastal cuisines from around the world and great cocktails. You can also dance on the sandy dancefloor to a mix of sunshine soul, Balearic house, and horizontal disco. The club opens on Monday to Friday from 11 am to 10 pm and Saturday to Sunday from 9 am to 10 am.
8. Attica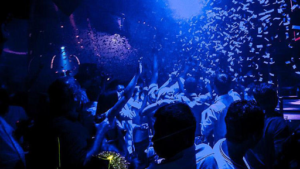 Attica is among the best clubs for nightlife in Singapore, with all its nights busy as people stream in to enjoy mainstream dance music. The club delivers a feel-good party atmosphere every Wednesday to Saturday from 10 pm to 3 am when it is open. It is huge and has a fresh interior with more underground zones for hip-hop, house, and electronic feelings if one gets bored with the party-pop soundtrack in the main room. Occasionally it hosts some big international names. It costs S$30 to enter plus two free drinks. To get there, take a taxi to 3A River Valley Road, Singapore.
9. Ce La Vi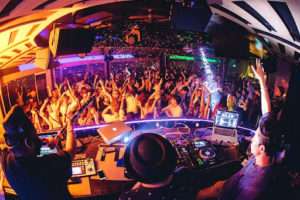 When you think of a top club, consider Ce La Vi. The club is one of its kind, with a 360-degree view over the lion city – it is a hot spot to be visited. It is widely known for throwing incredible parties featuring local and international DJs like Bob Sinclar, Jazzy Jeff, Fedde le Grand, and Roger Sanchez. The music genres played in the bar vary from nu-disco to house and dance hip-hop to afro-Latin. Besides its renowned entertainment program, it's also an A1 place to kick it with appetizing booze and bites.
Go for your after-work drinks or weekend bubbly at the club in the open-air seating area, where you can soak up an unparalleled view of the city skyline together with the Sands Skypark Infinity pool.
The drinks offered range from signature cocktails like the Happy Afternoon with Vodka, coconut, and lychee to Prosecco, red, or white wine on Wednesdays during Ladies Night. Don't miss out on the selection of contemporary Asian bites on the menu, including boneless Korean fried chicken wings and Singapore cereal prawns. Ce La Vi is situated on the Marina Bay Sands, 1 Bayfront Ave.
10. Get Juiced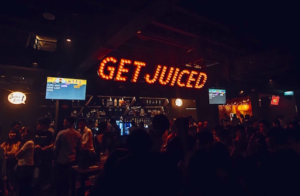 With this club, you don't have to worry about entry fees because it allows party-goers to enter for free. It hosts DJs and party playlists, ranging from the chill lounge to hip-hop and electronic party bootlegs. When you download the Get Juiced app, you can enjoy special deals like drinks from $5. Get Juiced is located on #02-01 Block E Clarke Quay, 3E River Valley Rd.
11. Altimate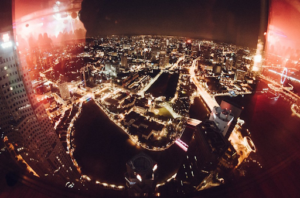 If you would like to get a luxury clubbing experience within Singapore's CBD, then Altimate is the ideal place to visit. The nightspot is a favorite venue for locals and internationals who cherish some good drinks and enjoyment after work. You can find a comfortable spot among the club's lush leather booth seating areas and allow the sky-high party to commence.
The bar offers clubbing with a killer view as it sits on the 61st floor of One Raffles Place, one of Singapore's tallest skyscrapers. Be sure to indulge in their creative cocktails and premium spirits, which offer an amazing start before the hypnotizing neon lights and music set your mood!
12. Lavo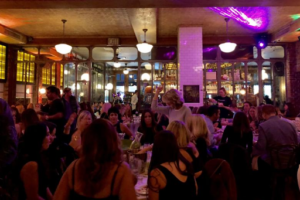 Lavo is an Italian restaurant, rooftop bar, and classy party venue with a swanky New York vibe-dining concept. The whole of it containing all those divisions is under one roof at Marina Bay Sands Tower 1, 10 Bayfront Ave. It has vibrant world-class entertainment that can rejuvenate you after a long day, or you can unwind at the indoor and outdoor lounges surrounded by a lush garden terrace. Lavo has some of the best dishes among all clubs in Singapore – you can find award-winning Italian-American dishes like linguini with clam sauce, spicy Lavo one-pound meatball, and chicken parmigiana.
13. Bang Bang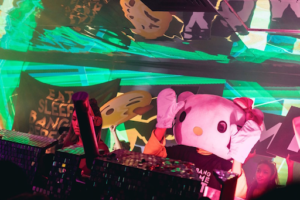 This club is recognized as one of the hottest nightlife destinations in Asia and one of the trendiest nightclubs around the city. It is well-known for its unparalleled party scene, high-energy space, and top-notch service. The club is situated in one of the finest places in Marina Bay, the luxurious, 5-star Pan Pacific hotel – the 5000 sq. foot venue can accommodate 400 party maniacs, offering an intimate space for nightclubbers to enjoy private parties and VIP services for special occasions like anniversaries and birthdays.
The nightlife destination is loved by celebrities and has attracted some of the biggest international celebrities. It also boasts an impressive list of popular international DJs from Las Vegas and New York City who have often come to play high-energy hip-hop and EDM music. On Wednesdays are 'Wild Wednesdays' ladies' nights where entertainment abounds till 1 is, with five free complimentary drinks for those who book their RSVP in advance.
14. Tuff Club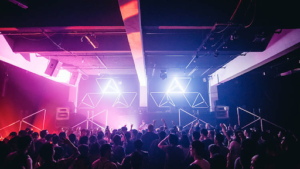 The Tuff club is a pop-up nightclub that is held twice every week. 'sIt located on #19-01 138 Robinson Road. It's one of those nightlife institutions by The Council. You can check out its website and follow the socials to get first-hand info about its next rager and other events.
15. Upstairs by The Council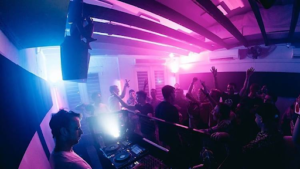 Headquarters own the club by The Council, who opened up the loft above its popular bar to create a more chilled-out vibe. The Upstairs was its second room created in 2017 and has a greater range of houses, techno, and disco. The Upstairs offers a different feeling from what the Headquarters give – after having quiet enough of raving under the signature blood-red laser lights at Headquarters; you can go Upstairs for mellower tunes, fresh air, and sweeping views of the CBD from the comfy balcony. The club opens on Wednesday to Friday from 5p-10:30 pm and on Saturday from 3 pm to 10:30 pm.
The bottom line 
Singapore is a hub of numerous nightlife destinations, and Shariot is ready to take you to your preferred nightclub. With our 24/7 services, you can request our cars wherever you are on the Island, and within minutes your ride will be waiting for you. We take you through Singapore's exciting nightclubs, allowing you to have fun and clear your head.