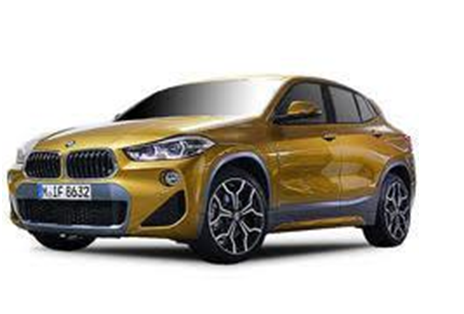 Car owners or prospective car owners in Singapore have heard about these terms. The Land Transport Authority (LTA) gives you money as a rebate from deregistering your car as a way of appreciating you for reducing congestion and decluttering the road. It is essential to know your car's deregistration value as it will help you determine how much you receive from LTA. Deregistration value is obtained by adding a Preferential Additional Registration Fee (PARF) rebate with the Certificate of Entitlement (COE) rebate. However, you can only calculate PARF from the car's Open Market Value (OMV).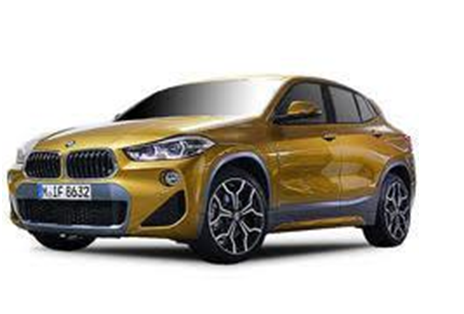 Source: Oneshift
What is OMV?
Your vehicle's Open Market Value is its Singapore imported price before all other charges, such as GST, CEO, dealers' margin, and registration fee and taxes are added in. The OMV includes the vehicle's purchase price, the delivery cost to the country, insurance, and other related expenses associated with sales and delivery to Singapore as determined by the Customs.
What is ARF?
ARF is the acronym for Additional Registration Fees and is the tax levy imposed on a car upon registration. The Open Market Value is used when calculating ARF and the PARF rebate later when deregistering the vehicle. Land and Transport Authority (LTA) helps in determining ARF through the following schedule.
Table 1
Vehicle OMV                                                                                             ARF Rate
 Initial $20,000                                                                                             100%
 Next $30,000 (value from 20,001 to 50,000)                                           140%
 Above $50,000 (remaining OMV above 50,000)                                    180%
Source: LTA
For example, if your purchase a vehicle with an OMV of $80,000, its payable ARF will be:
Table 2
| | | |
| --- | --- | --- |
| Vehicle OMV ($80,000) | ARF Rate | ARF Payable |
| First $20,000 | 100% | 100% x $20,000= $20,000 |
| Next $30,000 | 140% | 140% x $30,000= $42,000 |
| Above $50,000 | 180% | 180% x $30,000= $54,000 |
The table show that the total ARF payable for a car of $ 80,000 OMV is $(20,000+42,000+54,000) =$ 116,000.
What is PARF?
Car prices in Singapore can leave your pocket dry and probably high loan amount to service due to several fees and taxes. When an opportunity arises to benefit from a rebate, we want to maximise that prospect, making us decide whether to purchase a car from Authorized Distributors (AD) or Parallel Importers (PI). Additional Registration Fee (PARF) is one of those rebates that will affect buying a new car. PARF is only awarded to vehicles below ten years, meaning with higher Open Market Value will provide higher PARF rebates
How to Calculate PARF Rebate
If you deregister a car less than ten years in Singapore, you qualify for a PARF rebate, allowing you to recover a percentage of the ARF paid during the first registration. The amount of rebate your get from deregistration depends on your car's ARF value and its age. The formula for calculating PARF rebate is as follows:
PARF rebate= ARF x % based on the vehicle
The table below provides a 10-year calculation of the PARF rebate.
Table 3
| | |
| --- | --- |
| Age of vehicle at deregistration | PARF rebate (for cars registered with CEOs obtained from May 2002 tender onwards |
| Less or equal to 5 years | 75% of ARF paid |
| Above 5 years but not exceeding 6 years | 70% of ARF paid |
| Above 6 years but not exceeding 7 years | 65% of ARF paid |
| Above 7 years but not exceeding 8 years | 60% of ARF paid |
| Above 8 years but not exceeding 9 years | 55% of ARF paid |
| Above 9 years but not exceeding 10 years | 50% of ARF paid |
| Above 10 years | Nothing |
Source: ValueChampion
The above table shows that not all cars can qualify for a PARF rebate, especially if they have been in use longer than 10 years after their first registration. Additionally, if your COE is renewed, you will not qualify for a PARF rebate upon deregistering your vehicle. Cars with renewed CEO are called "CEO cars," while cars qualifying for PARF are called "PARF cars."
We will calculate the deregistration value of a Toyota Altis to help you understand how much you could receive as a rebate on your car, depending on value and age. Suppose the car has 7 years to go, with an OMV value of $19,890. The OMV value is less than 20,000, meaning that ARF=OMV=$19,890.
Table 3 indicates that your Toyota Altis has been used less than five years since its first registration, thus having a PARF rebate of 75% of ARF, which is $14,917.
Common Confusing Terms
While trying to understand legal and financial terms related to your car, certain common terms can be confusing. Let's take a look at some of these.
Paper Value – This is your car's value at the time of its deregistration.
Scrap Value – Scarp value means the sum of the car's deregistration value and its body value. Deregistration value is the amount car owners receive from LTA (PARF rebate and CEO rebate). Therefore, Scrap value= (Deregistration value + Body value).
The Takeaway
Owning a car involves spending turns of cash, and there is a need to understand all the terms used regarding car ownership. This knowledge can help you take advantage of available rebates for the additional fees you pay when registering the car. Though the decision to buy a car majorly depends on one's requirements, lifestyle, budget, fuel efficiency, and environmental concerns, the amount you will receive upon deregistration can also weigh on your decision.
This paper has shown that Open Market Value (OMV) is the car price when it is registered in Singapore before additional fees and taxes are added. ARF, a percentage of OMV, is a tax levy imposed on the car upon registration. The PARF is the additional registration fee that you get back from LTA upon deregistering the car within its 10 years of use after the first registration. The higher the OMV of the car, the higher the ARF you will pay and the higher the PARF rebate you will receive as long the vehicle is below 10 years of age.