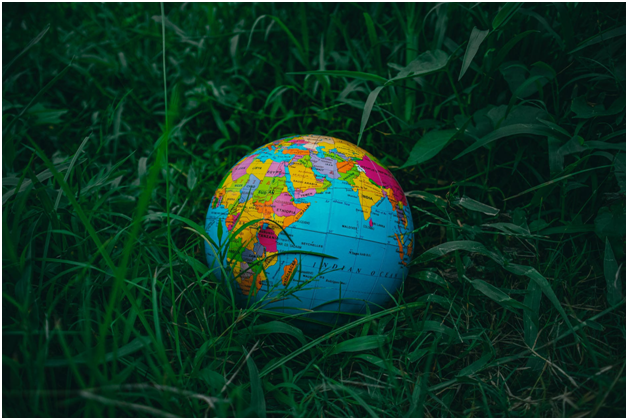 Green symbolizes the love of nature, and nature signifies the start of everything, and everything rises concerning it. When it comes to re-establishing the relationship between man and nature, there are two points of view. The first is the return of nature to man, which entails the greening of urban areas, and the second is the return of man to nature, which entails the restoration of natural habitats.
We all know how essential nature's green touch has become in recent years, and we have been fighting pollution on a massive scale.
Human influences have harmed the natural environment all around the world. Excessive air and water pollution, deforestation, and climate change, for example, have drastically lowered the quality of life in some areas. The top countries produce relatively less pollution, greenhouse gasses, and plastic trash while implementing renewable energy technology, maintaining green spaces, and supporting public transportation.
The increased attention on global sustainability is a clear sign of the times, from widening income disparities to the ecological consequences of economic expansion. Some countries succeeded in making their countries greener, and those countries have beautiful landscapes, clear rivers, and lush forests.
This time, we talk about the three of the greenest countries in the world. Let us virtually travel together!
1. SWITZERLAND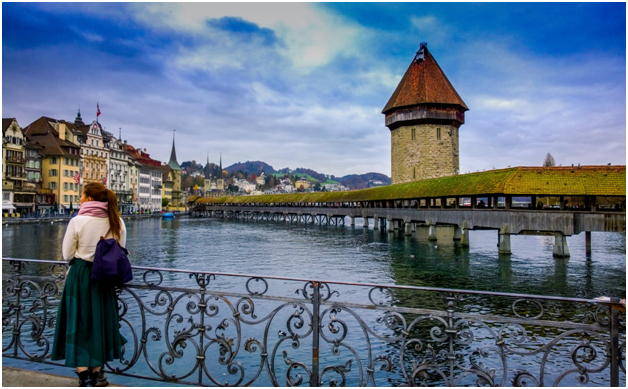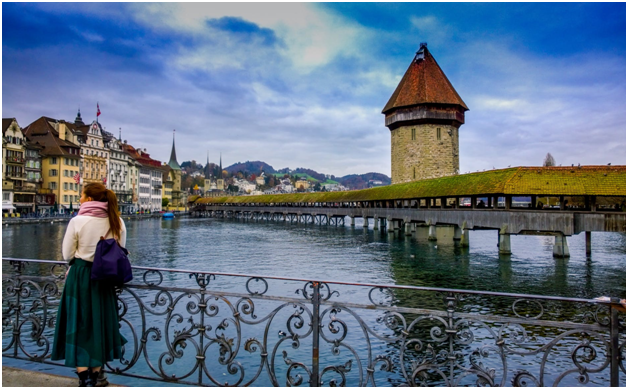 The country is famous for being one of the greenest and most eco-friendly in the world. Switzerland has an incredibly high rank for environmental health, sustainability, water sanitation, and water resources. This country is also making it a priority to use eco-friendly and resource-friendly eco-products. This country recycles most of its waste and fifty percent of the country's electricity produced from hydroelectricity.
They recognize Switzerland as an environmentally friendly location due to their stringent, forward-thinking green legislation and general public awareness. Switzerland's unique trash recycling system is another feature that contributes to the country's eco-friendliness.
In Switzerland, the commitment to a clean environment is natural and has not changed over the years. They consistently do and meticulously plan. There are no illegal landfills in the country because the state and its citizen take equal care of the environment. The situation is similar in the implementation of environmental law. For example, due to pollution prevention, there are smaller cities where cars are entirely prohibited.
2. DENMARK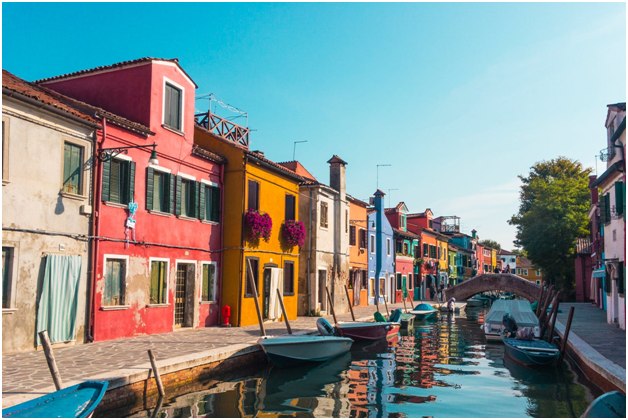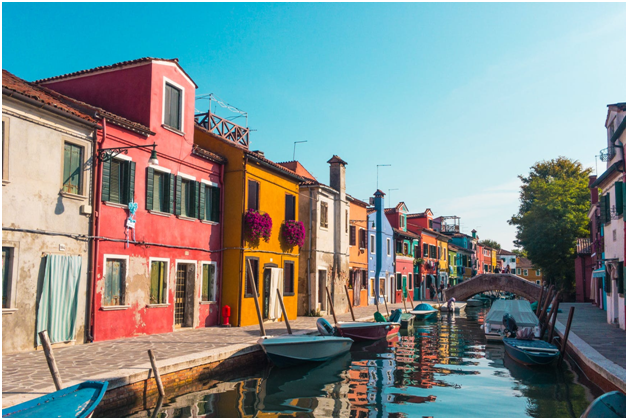 A country considered the world leader for being the largest producer of wind energy with large-scale investment in the green initiative. This country stands up for high scores in biodiversity, habitat category, and air quality. Denmark's climate change and gas emissions are some of the most efficient in the world. It is known for its eco-friendly hotels, solar-powered boats, organic food, and much more. Denmark is setting an example for its population to care for the environment and attempt to be green by dedicating its capital to an eco-friendly culture. Bikes, wind, and trash are the three fundamental foundations of this environmental protection. Copenhill, a city in Denmark, is a notable landmark that converts garbage into energy to power tens of thousands of homes and businesses. It is astonishingly covered by a year-round artificial ski and snowboard slope, one of the world's longest and a thrilling novelty for inhabitants and visitors.
Because of its long history of making considerable investments to improving air quality, advanced sanitation, and clean drinking water, Denmark excelled in practically every measure of environmental health.
3. SINGAPORE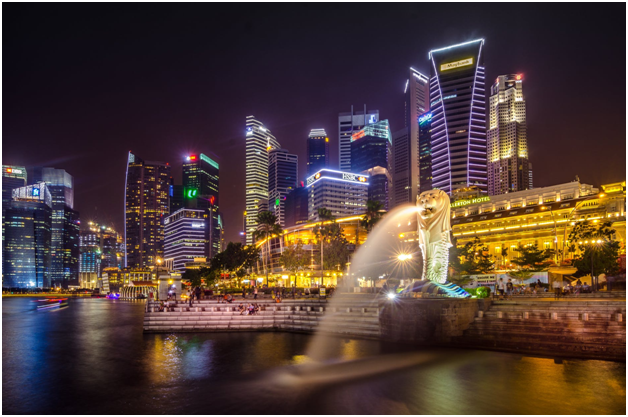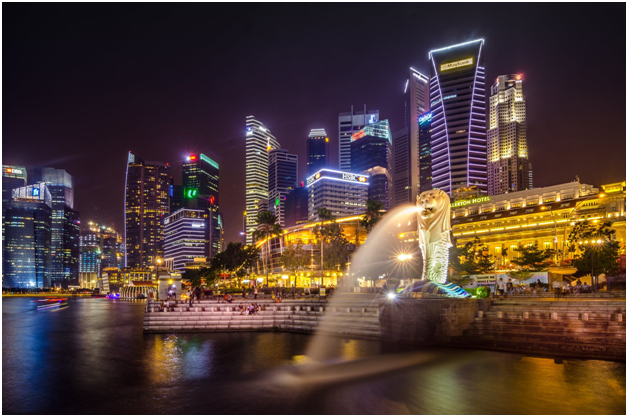 The country is known for being the Garden City, and it is still living up to its title. Supertrees symbolize Singapore and its efforts to promote green space—Asia-Pacific's greenest country. Singapore is undeniably the most environmentally friendly Asian country. Supertrees represent Singapore and its efforts to promote green space—Asia-Pacific's greenest country. Singapore is undeniably the most environmentally friendly Asian country.
Green building is another facet of the environmental movement. Singapore's rapid economic growth has resulted in a panorama of tall construction, yet as the city-state expands, urban planners are weaving nature throughout—and even into its heights. Structures include green roofs, flowing vertical gardens, and green walls.
Singapore has established a set of laws to protect its cleanliness. They also have preventive rules. Atriums, lushly landscaped walkways, green walls, and sky trellises are standard residential and commercial developments. They construct buildings intending to maximize energy efficiency and reduce waste.
The country performed well due to low water and air pollution levels and efficient energy and transportation systems. Singapore has the most proficient electric grid in terms of transmission and distribution losses. It also ranked above other countries in terms of air and water pollution measures. One area for improvement would be Singapore's low reliance on renewable energy in its total energy production.
Singapore is a small, dense island nation with a 100% urbanized population. And yet, according to the Green City Index, it is very remarkable that the city-state of Singapore is the greenest city in Asia. That is vital, as the city-state lacks any form of a natural resource. Indeed, an amazing one. The major tourist attractions are eco-friendly-driven concepts. For example, the Cloud Forest at Gardens by the Bay takes you on a journey experiencing nature, showing you all its beauty, and at the end of the journey, you are exposed to the devastation that humans are causing in the world. Having environmental awareness like this is very important. This country is one of the countries having a stable economy globally; because of this, they can divert their attention towards pressing environmental improvement.
CONCLUSION
Want to experience the wonders of Singapore? Whether you're a local citizen or a tourist whose planning to explore the beauty of the City of Singapore. Shariot car-sharing platform is always ready for you. We offer personalized car sharing and car rental services that you can book anytime and anywhere. We provide the best possible comfort, safety, and service in a seamless travel experience.
Indeed, greening a country is vital for it signifies that it is run very well by great people who are stewards of nature. Sustainability improves our quality of life while also preserving our ecosystem and natural resources for future generations. Going green and sustainable is good not just for the environment but also for the people. Together, let us go green!