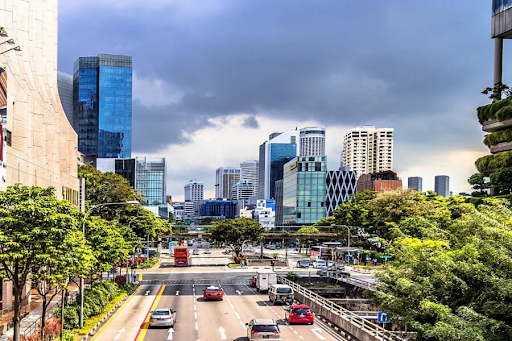 We have a secret. Did you know that Singapore has beautiful quiet hoods that are rarely visited? Though this Island is tinny and inundated with iconic architecture and soaring buildings, it has several rarely visited unique places that can provide you and your family with good times.
We bring you the best cafes, restaurants, and bars hidden away from the city grind. Are you ready for this discovery of the best secret spots in Singapore? Here is what to equip yourself with. Book your Shariot for a comfortable ride, and come with a hand GPS to help you track your way. Let's begin exploring these incredible places.
1. Taus Lamp Post 1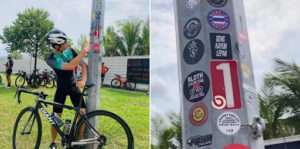 Taus Lamp Post is one of the rarest places in Singapore where you can paste stickers on public property without attracting a fine. That would once in a lifetime experience; try that in the city, and you will hear a police siren for your arrest.
The cycling community loves this lamppost since it is furthest from Taus. The pasting of the stickers at the lamppost started with a Cycling Singapore Facebook group. The founder started a cycling event from "Song Song to Jurong," allowing you to slap a sticker on the lamppost at the end of the route. This practice has become cyclists' ritual of slapping a sticker on the post upon completing the journey.
2. Smith Marine Floating Restaurant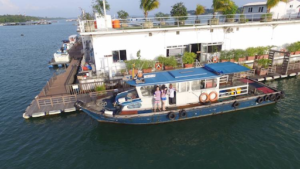 This magnificent floating restaurant is between Changi Point Ferry Terminal and Pulau Ubin. If you are looking for a place with cosy meals and a cool sea breeze to soothe your tired soul, get into a boat and make your way to Smith Marine.
They will serve you various fresh seafood of your choices, such as sambal mussel, steamed prawn, chili crab, and steamed lobster coupled with pumpkin sauce. You could even come with your family for a beautiful treat. If you want additional experience, you can head to resto's pouch and fish your snapper or seabass for as little as $35.
3. Japanese Cemetery Park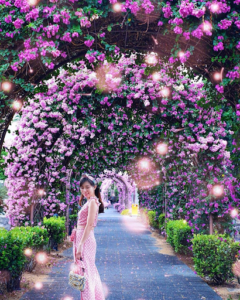 A visit to the cemetery may be a strange idea for many people, and however, this hidden place in Hougang is far from scary. It was built in 1891, serving as the final resting place for over 1,000 Japanese soldiers and civilians from the pre-ways years.
The park has a breathtaking floral archway and old-fashioned Japanese architecture that will make you feel like walking in Japan. The pathway has become commonplace for taking Insta-worthy photos. As you walk through the cemetery, you will see some interesting Japanese statutes scattered throughout the park.
These well-preserved relics shed light on the belief and customs of the Japanese people who occupied Singapore in the past. The peaceful environment at the cemetery is second to none in Singapore, allowing lovers of nature and history to enjoy a wonderful stay.
4. Raffles Marina Lighthouse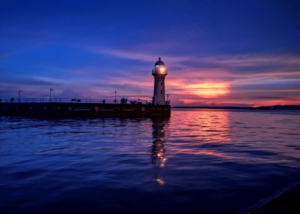 Finding a lighthouse in the Island's cityscape is not a common thing. The Johor Strait Lighthouse and raffles Marina is an excellent place to visit. It was built in 1994 and has withstood the test of time as a marvel worth feeding your eyes. The lighthouse is 12m-high overlooking Taus Second Link bridge sending out 15 meters long light beams every 10 seconds.
It is the only lighthouse privately owned and maintained by the club, offering locals an ideal spot for wedding photography. Marina hotels and the lighthouse have featured various lifestyle and wedding websites and blogs for their beauty. If you are looking for a mind-blowing venue to tie the knot, the Marina Lighthouse should be on your list.
You can stroll down the jetty to see people fishing or head to the restaurants for a delightful meal when you are here. The Raffles Marina club will provide you with an enjoyable mix of Asian and Western cuisines. Before you leave, do not pretend to live the great life with a photo at one of the yachts docked around.
5. Istana Woodneuk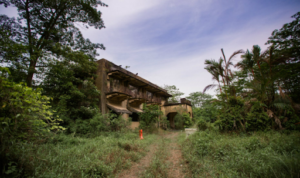 Horror movie lovers will relish the Istana Woodneuk because the place looks haunted. It is situated near Tyersall Road and Holland Road, tucked away in the woods. The sultan of Johor lived here before it was abandoned during civilization.
Over a century since this place was inhabited, it is no wonder it is covered in vegetation. Authorities do not allow outsiders into this haunted den, but you can observe it from a distance for creepy sightings. The deterioration and the decay of the abandoned houses add to the scariness of the place. Nevertheless, to behold the past beauty turn ghosted city.
6. The Mill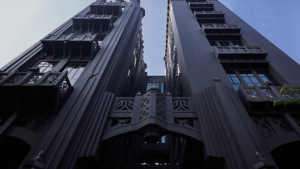 When their beloved three-story creative space was demolished, Singaporean artists and creative types may have been disheartened. However, their hearts were soothed when a more delightful building was raised in the exact location.
The Mill is unique, standing different from the surrounding grey building due to its Art Deco style. This gothic-style tower was designed by a renowned architecture firm that worked on Parkview Square in Bugis and other landmark structures like Goodwood Park Hotel and St. Andrew's Cathedral.
You will still love the Mill as a creative hub if you adore creatives. It houses several interior design firms and tailors, and you can also have coffee at its rooftop café. The Mill offers more than the towering building, and it is worth exploring for you and your family.
7. Jurong Eco Garden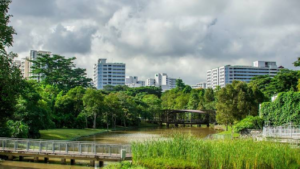 Jurong is home to industrial CleanTech Park with a peaceful eco-garden. After a hectic week of running and dealing with bosses in the office, you need some relaxation at a quiet place, and that is where Jurong eco-garden comes in.
This five-hectare park covers several zones, including the Steam Ravine, the Summit Forest, Freshwater Swap Forest, and the Wildlife Corridor. You can observe various flora and fauna at the eco-garden, such as birds, butterflies, and dragonflies. The serenity at this eco-garden calls out tired city souls to come for a refreshing experience.
8. Clementi Forest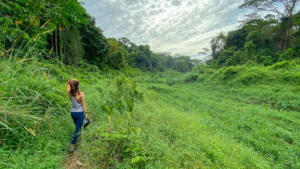 There is nothing so refreshing and calming as walking in the wood and breathing fresh oxygenated air from the forest. Clementi forest is rarely visited, but Singapore's hidden gem is a wonder.
The rail corridor was formerly used for transporting goods and commuting to the Malay Peninsula from Singapore. However, this route was converted into a recreational pathway, taking you through Singapore's reserves and parks. Clementi forest is a 10-minute walk from the old Bukit Timah Railway Station, but they should equip you with good shoes.
The trail passes through muddy paths and thick vegetation. The grass is knee-length, so wear long pants; otherwise, you could be bitten by some insects. The Clementi Forest is home to unique wildlife like birds and butterflies. You will also learn from various flowers and indigenous trees unique to this forest. It will be more fun to join a group to make the hiking trail enjoyable.
9. Marsiling WWII Tunnel & Naval Base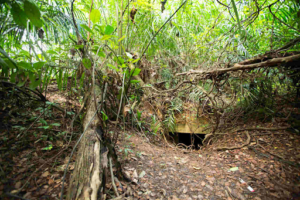 Do you love history? Are you looking for a vivid description of what happened during World War II? The former Naval base and underground military tunnel, lying in the Marsiling jungle, is the place to learn about Singapore's struggle for independence.
It is situated between Marsiling Crescent and Admiralty Road West. The British army built the tunnel, acting as an oil storage facility for the Royal Air Force. After Singapore's independence in 1965, the bunker was abandoned.
Before you embark on this audacious adventure, you should adequately gear up. It is heavy-duty with lots of bashing to help you get through the jungle. There will also be some squeezing as you explore the ins of the bunker and experience the World War fever.
10. Hampstead Wetlands Park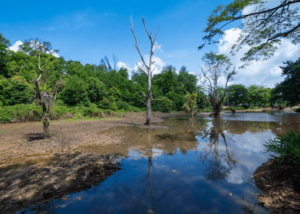 Though the Seletar Aerospace Oval bustle with the crowd, the Hampstead Wetlands Park is rather next to it is relatively quiet and less frequented. In the past, this place looked like an industrial area with limited green grass, but recently it has been spruced up. When you visit Hampstead Wetlands Park, you could confuse it with a lush English garden. The lily pads and pond make the place adorable.
Despite the rustic element of the park, you can still have fun activities like you would in other famous parks. You can take the short trail loop through the forested area after having fun activities with your loved ones at this quiet place. You could practice birdwatching as you explore the trail and Singapore's hidden beauties.
11. Former Queen's Theatre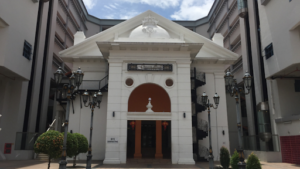 Between 1930 to 1982, the former Queen's Theatre was an entertainment hub. It showed films from Indonesia, Singapore-Malaysia, and Egypt on its big screens, with hundreds of people streaming in to watch. The building's front façade is conserved and is part of GrandLink Square. However, you can still admire the old theatre from Lorong 44.
12. Kampong Lorong Buangkok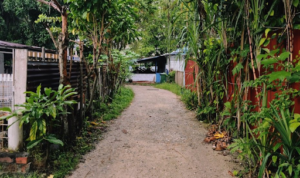 To know what Singapore villages looked like before skyscrapers were invented, visit Kampong Lorong Buangkok. It has been called Singapore's last surviving village, and rightly so because they urbanized most villages of its kind.
This small village experienced an influx of tourists because of travel restrictions. Locals and foreigners have a rare opportunity of experiencing what life was like when Singapore had a simple life. The villagers practise farming and rare chicken for food, something you won't see in the city. Kampong Lorong Buangkok is a place you want to visit and remind yourself of the advantages and disadvantages of urbanization. New development around the village threatens its future, but Kampong Lorong Buangkok is still carrying the torch of the country's yesteryears.
13. Alexandra Woodland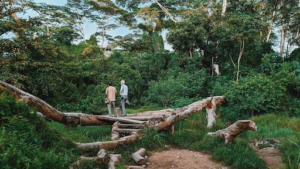 Alexandra Woodland is a stone's throw from Wessex Estate and is famously known as the location of the mysterious Lost Ark. It lies opposite Alexandra Hospital and next to the Rail Corridor. You can take your Shariot to Portsdown Avenue and then trek as you enjoy the sceneries there.
The Lost Ark structure is Alexandra Woodland's main attraction site. This Ark is made from gigantic fallen trees near a natural pond. Since it is an off-trail, visitors are warned to hike at their own risk. You also want to take care of the place and leave as you found it, meaning you should be mindful of unnecessary litter.
14. Parkview Museum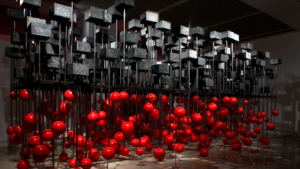 Parkview Museum is located on ritzy Parkview Square – nick-named Gotham City building. The museum is home to the largest Italian art collection in Asia. You will also find a wide range of modern art from Europe and Asia displayed in this museum.
Art lovers should add this hidden gem to their must-visit places. You could arrange and visit during private gallery displays and witness several unique art exhibitions and comprehensive gallery tours with a guide.
15. Bollywood Veggies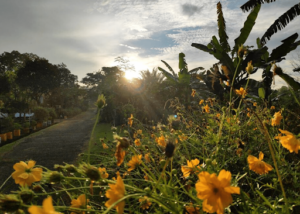 A trip to Bollywood Veggies is an adventure in itself before you arrive at the fun location. As you pass through Kranji- Singapore's countryside, you could forget that you are in Singapore. This place is plastered with green and yellow signs. The buzzy bistros and lush plants make Bollywood Veggies cool and refreshing to behold.
Nature lovers will delight in various vegetables, fruit trees, massive banana trees, and an irrigation pond along the farm trail. Caution: be mindful of your steps; you could step on a frog or stand on ants crossing- not a delightful experience. Cap your visit with a beautiful and peaceful view of the lotus pond.
16. Seng Chew Quarry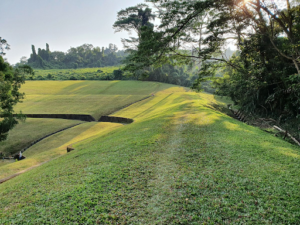 Seng Chew Quarry is known for magical water. It is a product of past mining activities in Singapore in Bukit Gombak. The quarry is underdeveloped and may not be accessible like other quarries.
Remember to wear non-slip shoes to avoid sliding while climbing steep hills. Some people consider this adventure dangerous, while others believe it is exciting. You can explore it and share with us your experience. The mosquitoes and muddy trails may discourage you from climbing; however, the view from the top is spectacular. You won't regret going all the way.
Now that you have your 16 hidden gems to add to your must-visit list, which one do you want to begin with? Remember to book your Shariot to any of your chosen destinations. Our cars are well-maintained and can take you to any terrain in Singapore. Travel and discover Singapore's hidden gems for an ultimate experience.