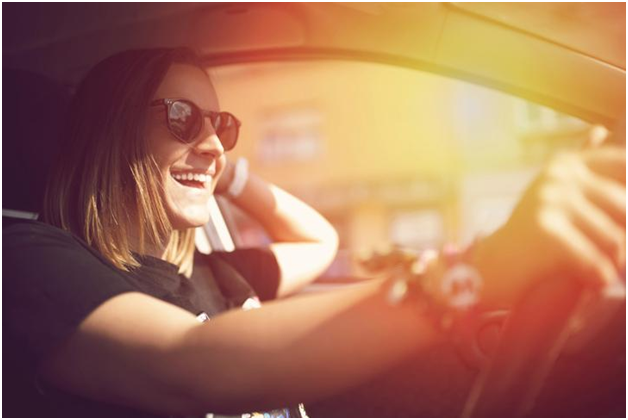 In 2020, Singaporeans occupied position two as the most overworked people in the world, with employees working 23% above the world's normal 48 hours a week. Singapore also occupied the 9th position from bottom in a report ranking cities according to work life balance. Interestingly, these findings were despite the work-from-home policies amidst the Covid-19 pandemic. The impact of the pandemic, coupled with skyrocketing cost of living and the bulk of this year spent indoors has contributed to frustration and stress build-up in most people. There is a worry that increasing stress levels may negatively impact the health of many Singaporeans. Experts have often suggested that engaging in some fun activities can help reduce the burden of anxiety, promote clarity of mind and better recovery.
Therefore,  we have collected a list of activities to help a busy Singaporean de-stress after a long workday. You can choose to double or single out one activity at a time and break free from those negative effects of cortisol hormones with these 9 fun ways to de-stress in Singapore!
Participate in the Axe Factor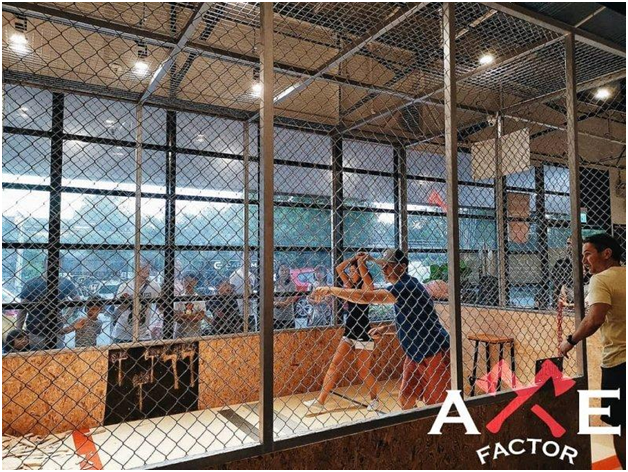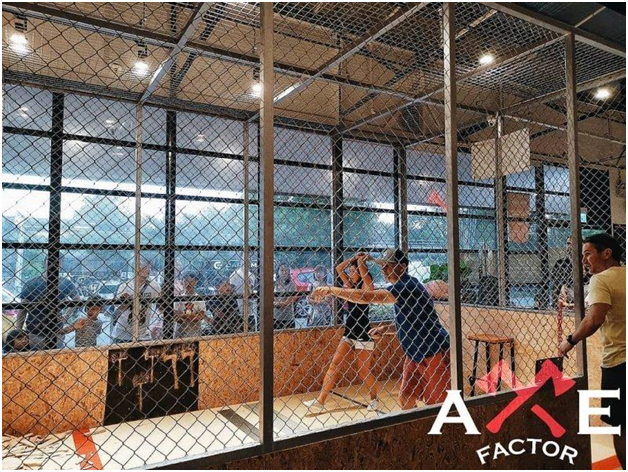 Sometimes frustration in life builds up, and you feel like throwing an axe at anything to release the tension within you. The Axe Factor can help you in this regard. It is a safe game that lets you unleash your inner axes by hurling a real axe at wood or board. There is no one getting hurt, only frustration getting out of your body and mind-clearing. Axe throwing allows you to hone your skills to battle it out with colleges in an axe tournament. The art of dealing stress through axe throwing is not new. It is a trend that has taken Australia, the United States, and Canada by storm, and many young people in Singapore and companies are also using it. Axe Factor provides an urban axe-throwing fun activity that allows individuals, workplace teams, and groups to decompress and lose all worries.
Enjoy Dining in An Urban Farm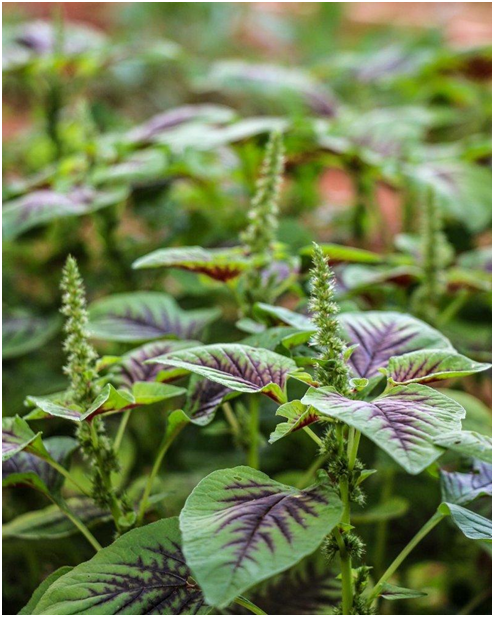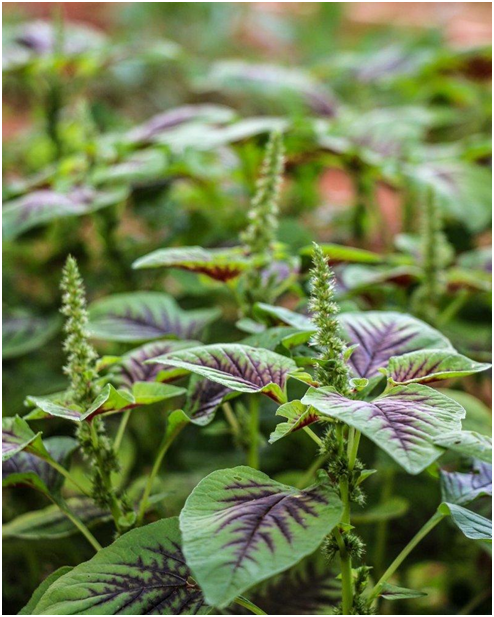 Singapore is a concrete forest, and this might cause one to feel stifled and create the pressure of chasing after money. However, taking time from the bustles of the urban landscape into the Open Farm Community can be therapeutic. Singapore is pioneering urban farming, restaurants, and open-concept kitchens for food security, but these farming areas can provide you relief from many worries. You will enjoy a wide range of meals cooked using local ingredients and a few ethically selected imports. The open farm community supports local and Southeast Asian farmers who intend to revitalize the agricultural scene. These foods are grown from under-utilized spaces, such as walkways and rooftops, providing a green therapeutic view for those stressed out.
The Open Farm Community also advocates for growing your food, which urban dwellers can learn and practice as a stress-reducing hobby. Gardening is fun and exciting and has been found to reduce stress caused by a disappointing day. Therefore, if you are in Singapore and want to de-stress,you can do well to consider a natural meal at one of these urban farms.
Kick Away Your Stress with Muay Thai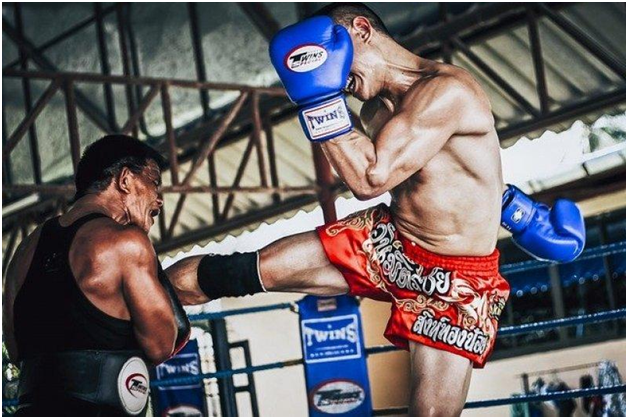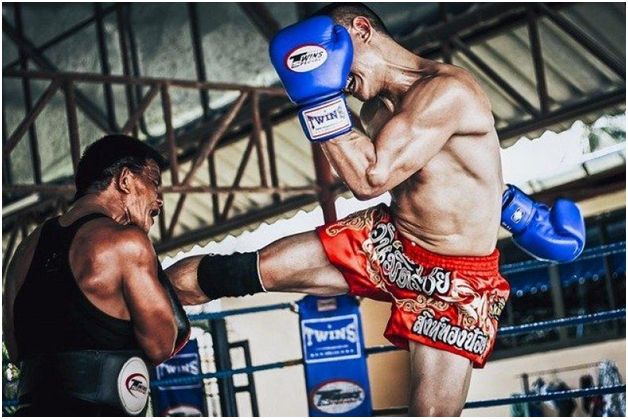 There are many choices of combat sports, such as MMA, Muay Thai, and BBJ in Singapore. Muay Thai offers an ideal environment for kicking their frustration away. If you long to make your life more exciting and wish to blow up some steam while keeping fit, you can consider attending a free trial at some select gyms. You can also benefit from the unlimited monthly members and some select class packs if you want to commit to long-term participation.
Some Gyms customize Muay Thai training for Private Groups and business clientele, depending on one's budget and fitness level. Muay Thai can also provide a perfect bonding place for team bonding. With Muay Thai, you will sweat, generate feel-good hormones, and kick out any stress memories and situations.
Release your internal Picasso with Splat Painting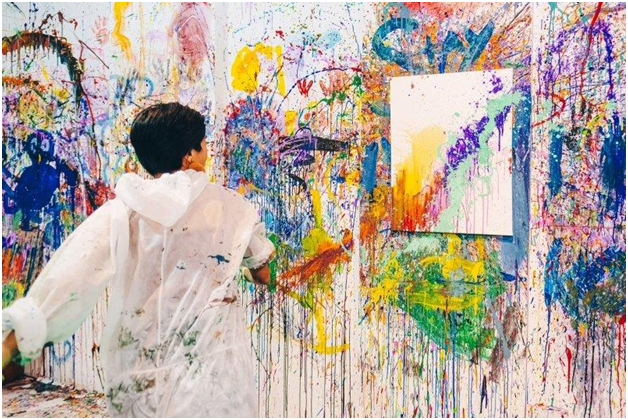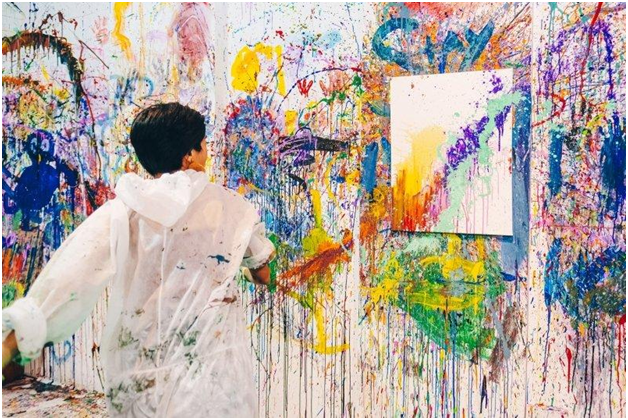 Practicing painting can take your mind away from any stressful situation as you focus on the art. It can be an exhilarating and jamming experience. You can use any weapon of choice, including ice cream sticks, squirt guns, and syringes. Ensure you wear a protective overall before you start painting; otherwise, your clothes will soak in paint. You do not need to be an expert; learning a new skill is fun. This activity is also suitable for those not bound by copying images off-screen or painting with the lines. Splash Paint House provides you with more than paint and brush; they have added UV paint into their collection to enhance your experience. This company enables boundless playing with paint stress-free, without any rules. You will relieve stress as you create your masterpiece.
Riot at the Fragment Room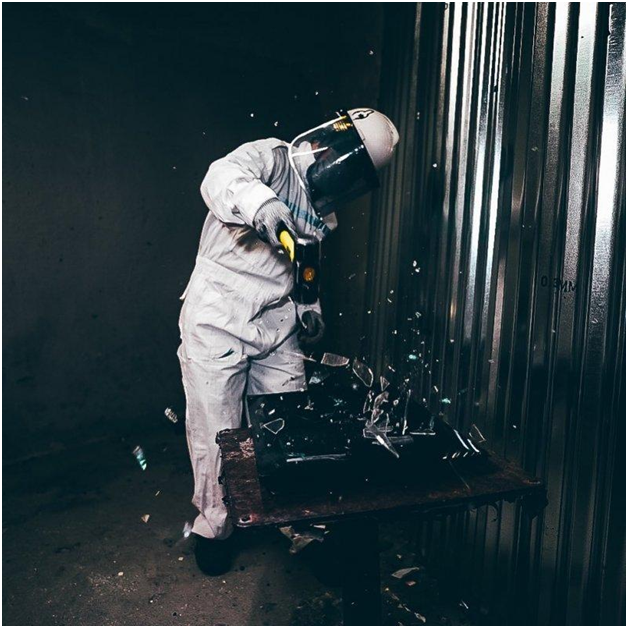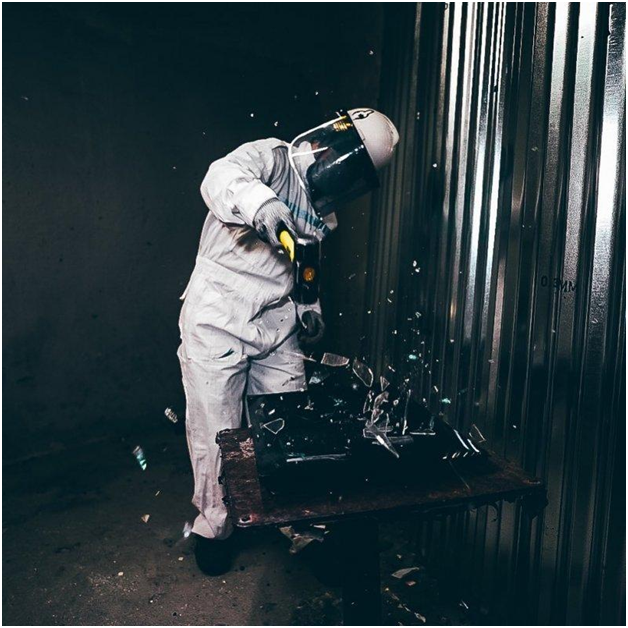 If you are not comfortable with axe-throwing but want to de-stress, the baseball bat substitute will be waiting for you at The Fragment Room. What you need is a protective jumpsuit, and you are set to smash tomorrow's anxieties away. It is a range room, providing you with a perfect opportunity to let down the walls and release the frustration built inside. There are lots of frustration throughout the day: your boss shouted at you, you missed a valuable client, your train broke down, or your family life is troubling; would it not be wonderful to find somewhere you can vent that rage? The Fragment room provides you with the opportunity to smash that lump in your throat to fragment.
Singapore is a fast-paced society, and it is common to be caught up with expectations, deadlines, and pressures of life. The fragment room can act as a therapy room for busy people. Here you are given glasses, plates, electronics, and vases to smash your anger out. If this offer isn't enough, you can top up $15 and add items to destroy.
Drive Your Stress Away
Diving far away from the urban area to more remote areas or places you have never visited before can help calm anxiety and help you clear your mind. You will feel the free breeze that hits your face while driving, thus refreshing to the soul. Choose a destination with green pastures, waterfalls, exciting landscapes, or a historical place and drive there. Your anxiety and stress could go away by taking the step to get out of your working desk for an unknown trip.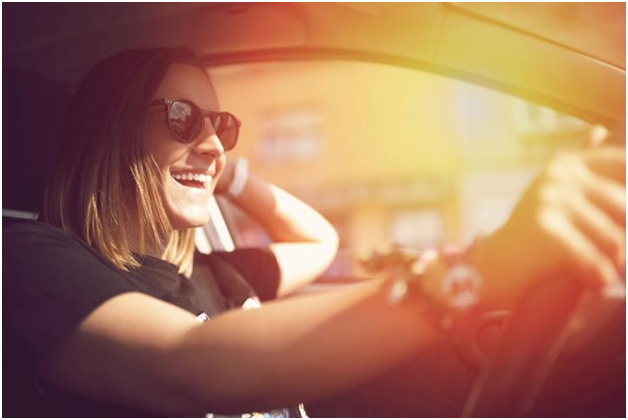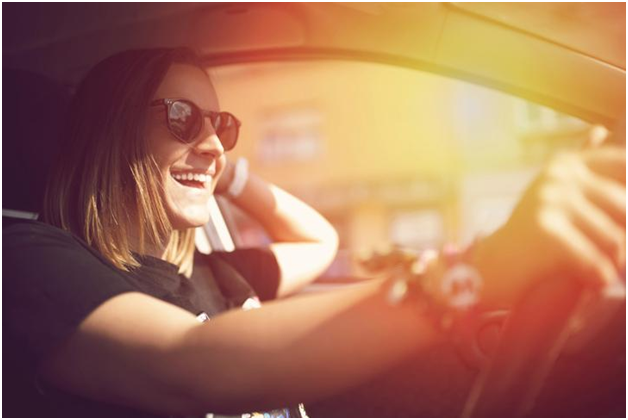 You do not have to worry about not owning a car; Shariot has your back. It provides the most affordable car-sharing and rental platform to hire a car of your choice and drive away to your unknown destination for stress relief. You will find this idea exciting, and you can do a group trip with friends and family.
Join a Free Meditation Class
Meditation is an art that has been practiced for years and is today flaunted to cure some diseases and release tension in the body. Therefore, those tense, worried, or anxious are advised to incorporate even a few minutes of meditation in their lives. Meditation is regarded as body-mind complementary medicine that produces a deep relaxation state and tranquil mind. It allows you to focus your full attention and remove any disquieting thoughts that may be causing stress and clouding your mind. It is believed to promote emotional and physical well-being.
By focusing on the present, meditation provides a sense of calm, balance, and peace for your overall health. It helps you view the stressful situation from a new perspective and realize simple ways to solve it. The skills you build during meditation will help with present and future stress management.
Try Acroyoga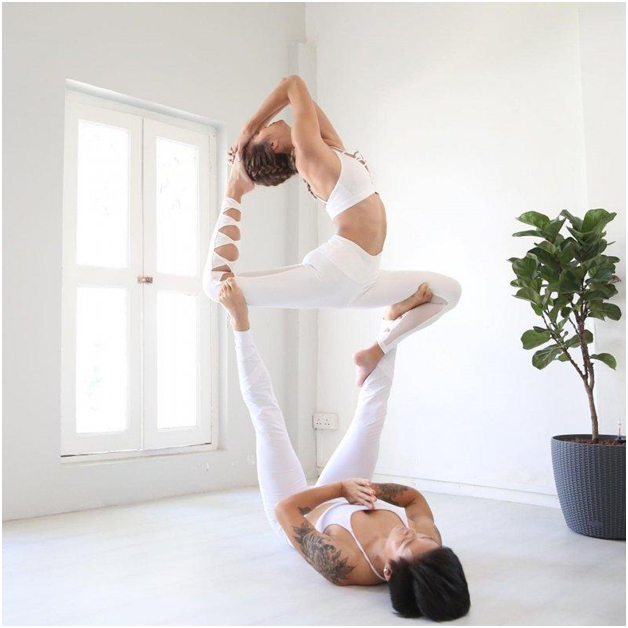 Acryoga is a physically involving practice, blending yoga and acrobatics in which someone is lifted. Acroyoga is a combination of flexibility, strength, and therapeutic massage for those practicing it. Like aerial yoga, this practice is gaining popularity across several studios in Singapore. Its growing community of participants is always trying new exciting challenges. Members are encouraged to build a strong relationship with each other and de-stress from frustrating situations. Though acroyoga may seem complex and suitable for gymnasts, it has opened doors to a new version of yoga in the country. Try acroyoga if you are excited about challenging and fun activites that will clear your head of any stressful situation.
Channel your energy at Singapore's oldest Dragon Kiln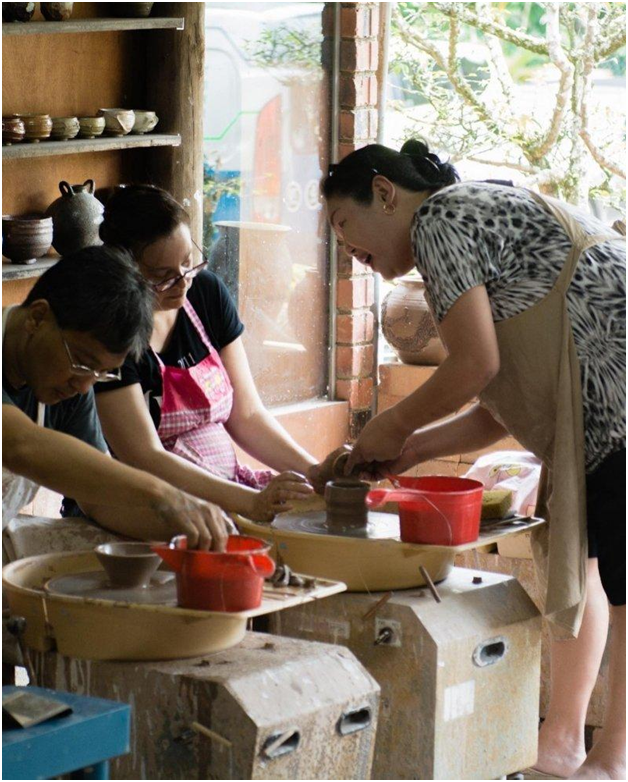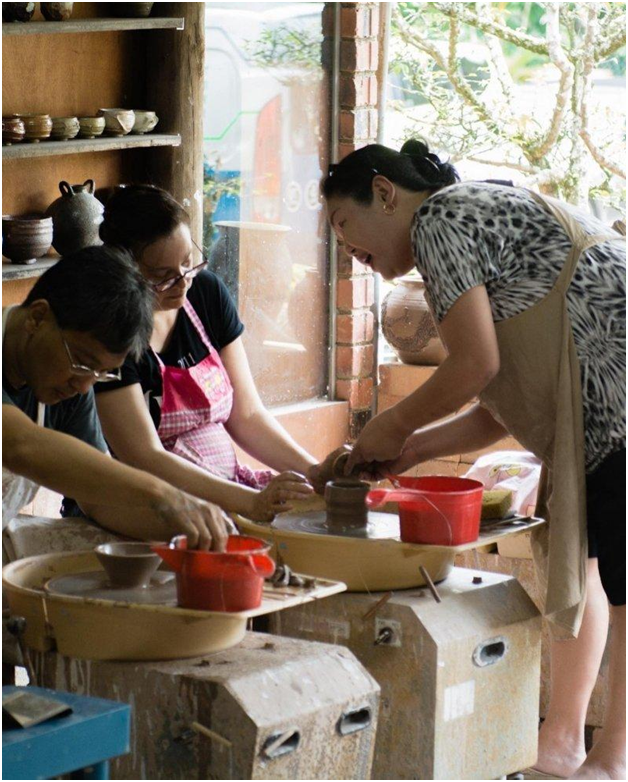 The Kwang Pottery Jungle, led by the Tan family, is a beautiful place to de-stress using your hands. This family has preserved their pottery legacy from time immemorial. By the mid-1960s, Thow Kwang Pottery was supplying pottery, but now they specialize in hand-made crafts, supplying to restaurants, cafes, and hotels.
They regularly host workshops for tourists and the public, providing tours with the dragon kiln. This exhibition offers a perfect opportunity to clear your head and have fun trying to mold. The association with the potters is also therapeutic as you learn about new cultures and their history.
The Takeaway
The Singapore economy and the hustles and bustles of life can be very stressful. The cost of living is high, and there is no guarantee of keeping your source of income, amongst other things that cause anxiety in many minds. Nevertheless, this beautiful Island offers you tons of various fun activities that you can use to de-stress, including games, meditation, driving, pottery, gymnastics, and yoga. We hope this article on the fun ways to de-stress has proved itself useful. Avail yourselves of our car sharing services, to take you to one of these places someday!